Enoteca Dai Tosi: A TROGLODYTIC WINE BAR BY De Vylder Vinck Taillieu
Descending deep into the rock of historic Matera, in the south of Italy, Enoteca Dai Tosi is the creation of young entrepreneur Gian Paolo Buziol. Designed by Belgian architects De Vylder Vinck Taillieu, it not only pays homage to the town's UNESCO World Heritage cave dwellings but also celebrates the delicious diversity of Italian wines. A first taste of things to come during Matera's 2019 stint as European Capital of Culture.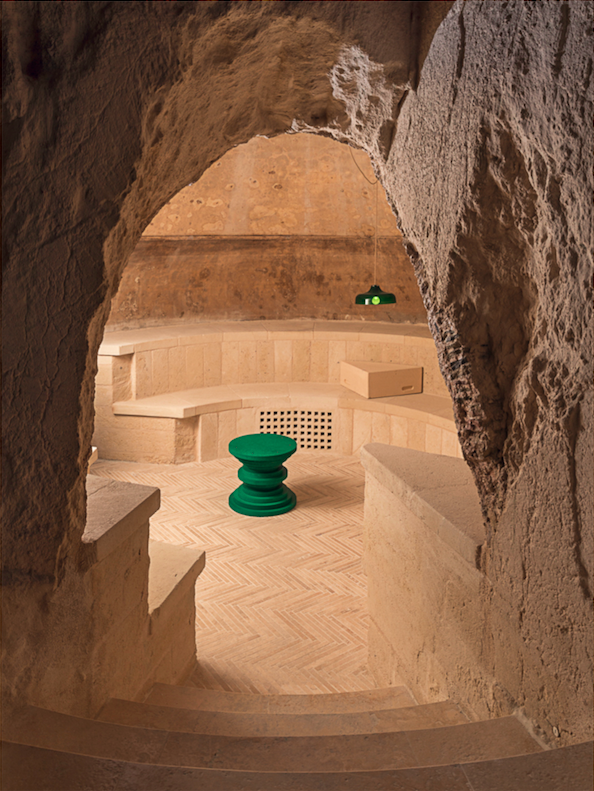 It was Carlo Levi's 1945 book Christ Stopped at Eboli that first brought the southern-Italian region of Basilicata (or Lucania as it was then known) to general attention. Levi, a painter and doctor from Turin who had published anti-fascist pamphlets, was exiled by Mussolini's regime to what was then a remote part of the country in 1935–36, principally spending time in the villages of Grassano and Aliano in the province of Matera. In his novel he described a region that had been largely left behind by the modern world (the title refers to a local saying that Christ got no further than the railway station at Eboli, in neighboring Campania), where medicine was rudimentary to say the least, child mortality alarmingly high, and malaria endemic. Particularly emblematic of the general poverty and backwardness were the hundreds of troglodytic dwellings — dating back to prehistoric times and known locally as sassi — in the province's main town, Matera.
GHOST TOWNS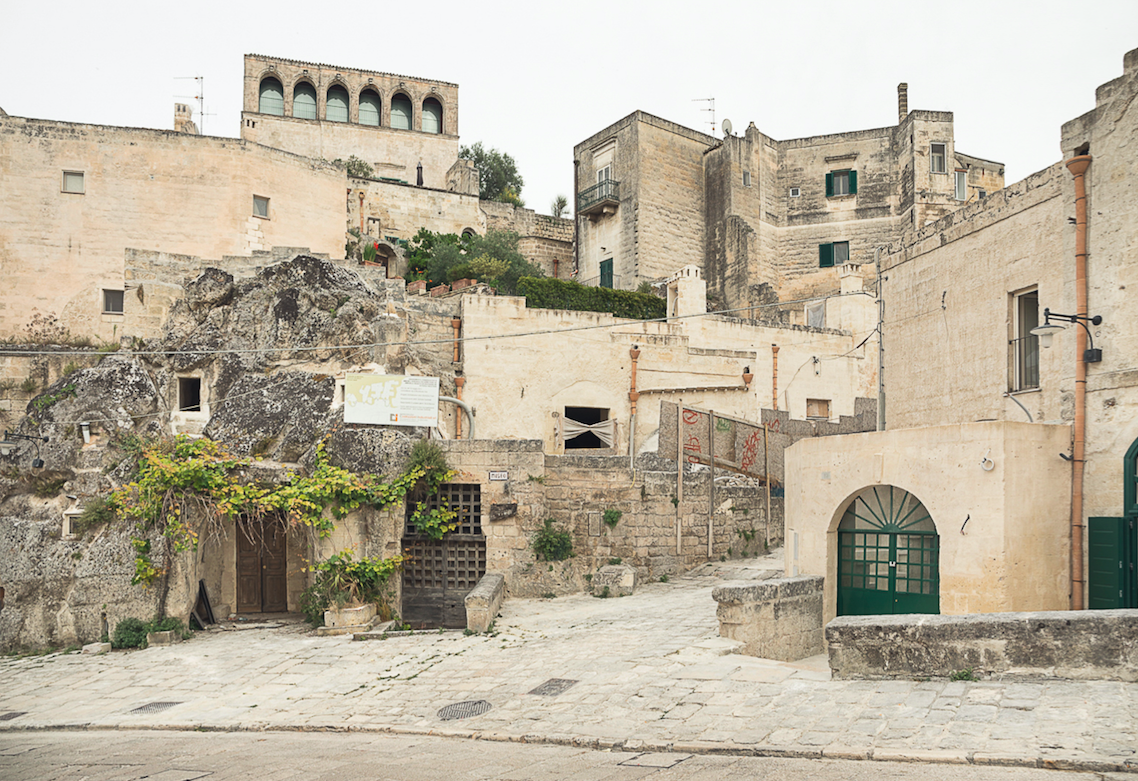 Partly as a result of Levi's novel, the situation in Basilicata became a national scandal, and the authorities felt it incumbent upon them to act. Where the town of Matera was concerned, this meant emptying all of its ancient sassi and rehousing the local population in new accommodation further up the hill. Over a period of 15 or so years in the 1950s and 60s, the historic quarters gradually became an abandoned ghost town.
UNESCO WORLD HERITAGE SITE
Such was the stigma surrounding life in the sassi that most of those who had left refused even to talk about them. But in the 1980s a new and rather more wealthy generation began to see them in a different light, restoring and reinhabiting them in search of a simpler, more authentic lifestyle. By 1993, interest in and understanding of Matera had grown to the point that UNESCO granted the town world-heritage status as "the most outstanding, intact example of a troglodyte settlement in the Mediterranean region, perfectly adapted to its terrain and ecosystem."
THE PASSION OF THE CHRIST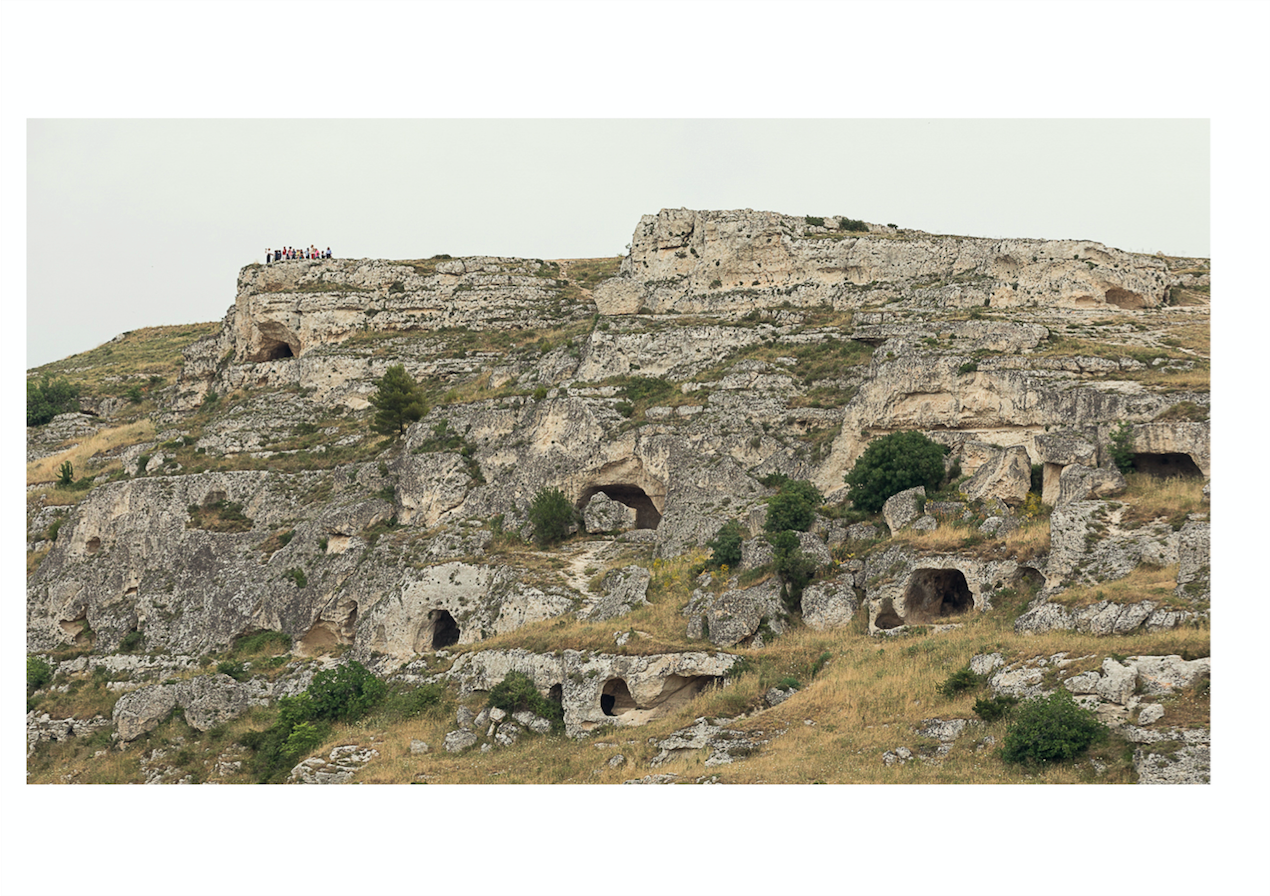 Today Matera largely lives off tourism, an industry that was given an unholy boost by Mel Gibson, who shot his 2004 film *(The Passion of the Christ )(http://www.thepassionofchrist.com/)there) there. Visitors come not only for the austere beauty of the rupestrian churches and troglodytic dwellings, but also for the region's culinary delights. And it was in this context that Gian Paolo Buziol, who hails from the northern-Italian town of Montebelluna in the Veneto, decided to convert a disused sasso into a new wine-bar, or enoteca as they're known in Italy.
WITH THE BROS
Named "dai tosi" — "with the lads" or the "bros" in Venetian dialect — the enoteca is intended as a troglodytic interpretation of a Venetian bacaro (tavern), and stocks a selection of 250–300 wines from all over Italy — from Alto-Adige to Etna — that was chosen to showcase the extraordinary diversity and undervalued quality of national production. Like its northern counterparts, the *enoteca* is intended as a place of easy conviviality, with wine served by the bottle or the glass and accompanied by cheese, charcuterie, and cichetti (snacks), all locally sourced. For Buziol it's the story behind each of the wines that's important; as well as savoring the delights on offer, patrons will have the chance to learn about their production and origins.
INTERNATIONAL ARCHITECTURE COMPETITION
Buziol's ambitions weren't just gastronomical and oenological, however, they were also architectural, and to find a design for his enoteca he held an international competition in partnership with the Milan-based consultancy Studio PS. Five studios were invited to take part, three from Italy — Andrea Caputo, Francesco Librizzi, and StudioErrante — and two from Belgium: Muller van Severen and architecten vylder vinck taillieu (ADVVT). Buziol also hired Milan-based graphics firm La Tigre to oversee the visual identity of the enoteca.
AND THE WINNER IS…ADVVT!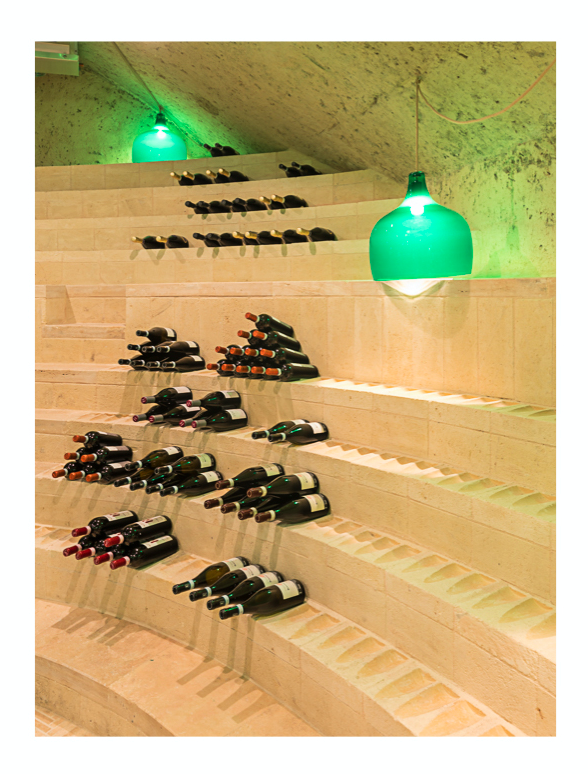 Based in Ghent, ADVVT is headed by partners Jan De Vylder, Inge Vinck, and Jo Taillieu, all three graduates of thent-Lucas architecture faculty. Most of their realizations to date are located in their native Flanders and display a quintessentially Belgian mix of pragmatism, humor, and irony, as well as an almost Ruskinian approach to time and materials, a cocktail that is spiced up with an impish dash of Surrealism.
ADVVT rather enigmatically describe their approach in Matera as "Stairs. As stairs. And not as stairs. But still stairs." On discovering the enoteca, it immediately becomes clear why. After entering via a courtyard that is herringbone-paved in terracotta, you come to the first stone stairway, just beyond the threshold; this descends directly to the bar area (herringbone-paved in travertine), beyond which another steep stone stair takes you to the very bottom, 90 feet down. Here you arrive in the "treasure room" — a space dominated by the enoteca's wine store (temperature-controlled behind glass) and by a giant, tall, round bar table that ingeniously stores wineglasses. On coming back up again, you notice a passageway next to the bar which leads to the enoteca's two former cisterns (both under the courtyard), whose echoing domed volumes are striated with centuries of changing water levels. Not only did ADVVT remodel the stone stairways so that they become a sort of "waterfall" (as De Vylder describes it), they also filled the periphery of all the spaces with stair-like stone tribunes that provide abundant seating throughout the enoteca. As such, Enoteca Dai Tosi becomes a sort of rupestrian scala regia that pushes to its logical extreme the genius loci of Matera — a town where stone and stairways dominate, both inside and out.
ADVVT also designed all of Dai Tosi's furnishings, with stools and tables that follow on from work they've produced for Belgian gallery Maniera — exploring the plastic possibilities of cheap and cheerful chipboard — and glass lampshades specially handblown by Venetian craftsmen. Simple yet startling, the enoteca follows a design creed that might best be described as maximalist minimalism, and which constitutes a sober yet witty tribute to the rather Piranesian grandeur of Matera, Città Sotteranea.
This text was taken from La Gazetta dai Tosi, a special publication PIN–UP created in collaboration with Enoteca dai Tosi, Matera, and La Tigre, Milan. The publication will be available at during EXPO Chicago and the Chicago Architecture Biennial, between September 13–18, 2017.
Text by Andrew Ayers. All images by Delfino Sisto Legnani.