WE GOT BEARS: A SPECIAL COLLABORATION BETWEEN PIN–UP AND MAHARAM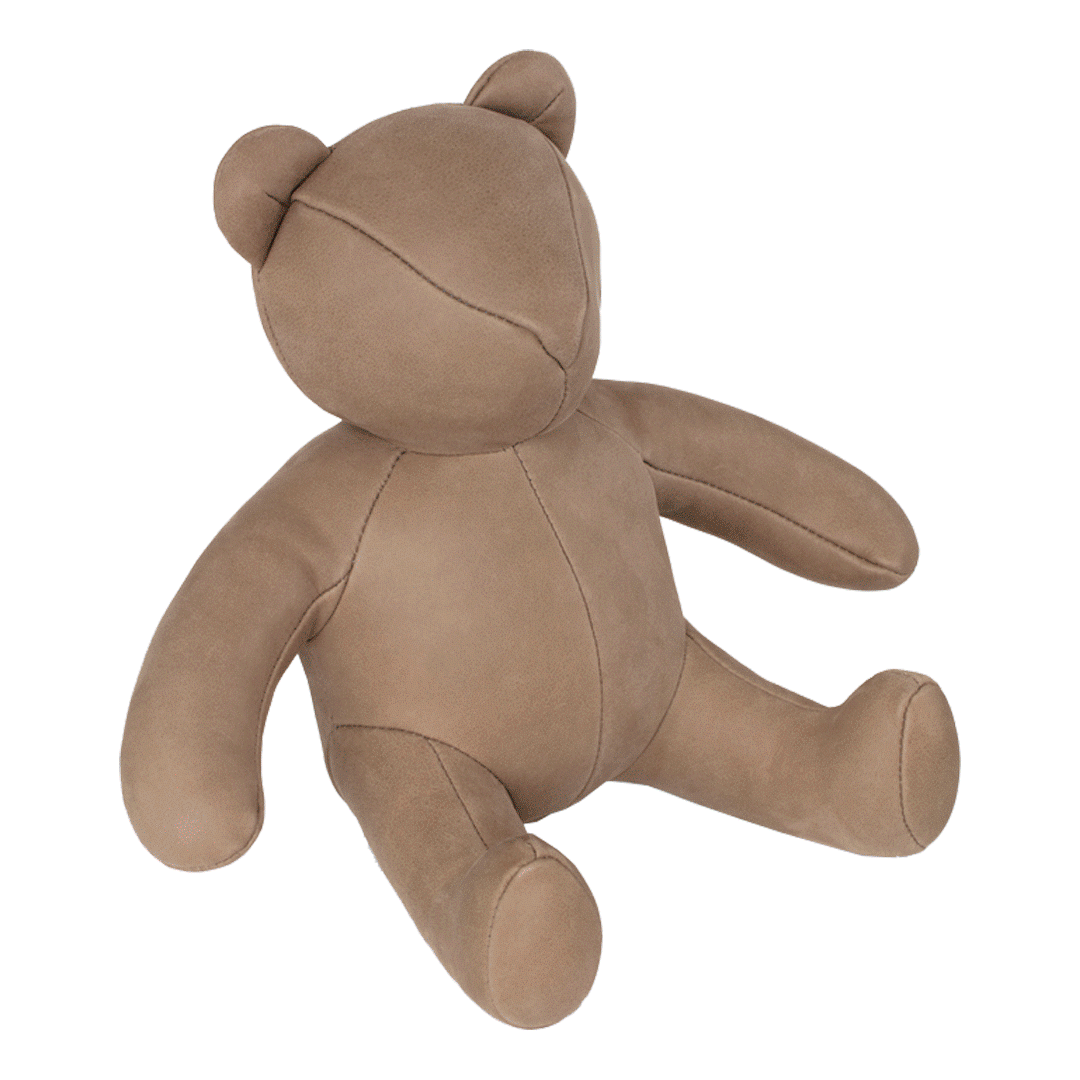 Leather bears beware, here comes the next generation!
PIN–UP teamed up with Maharam Design Studio to introduce a small family of teddy bears made from the textile manufacturer's line of premium upholstery leathers. The cuddle-friendly family was carefully cut, sewn, filled, and assembled by hand in Canada (for an interview with the makers click here). Their high-quality hides were sourced in Italy where they were minimally treated using vegetable tanning to preserve natural features.
The bears are made of Loam, a nubuck-style leather that primarily comes in dusky and earth-tone shades and whose matte surface is achieved by lightly sanding the top layer. They are available in five irresistible colors, including Terracotta red, Harbor blue, Ivy green, Flagstone grey, and Nightfall black.
The PIN–UP Bears are now available on the PIN–UP SHOPPE or directly through Maharam. Let the bear hunt begin!