BASEL 2018: A selective review of Barns, Bars, and other Sensations
The Messeplatz in Basel offers many perches to sit and be seen, drink Perrier-Jouët, hold impromptu sales meetings — but few to actually retreat from the crowds. Which made Hannah Weinberger's Hidden Bar all the more exclusive. The Basel-based artist's DIY café was commissioned by the fair organizers but was left blissfully unadvertised, leaving the low-slung sofas constructed from rolls of bubble wrap serenely less populated than the dizzying central courtyard it overlooked, where gallerists, collectors, aristocrats with continental accents, sales assistants, and curators on a layover between Berlin and Palermo — or Zürich and Hydra — made their annual pit stop in mid-June. The club was adorned with artwork of the more whimsical variety — a stuffed whale from Mai-Thu Perret, bright ceramic vases from Claudia and Julia Müller filled with wildflowers — borrowed from fellow artists, while a relaxed staff served cake and oranges from the countertop.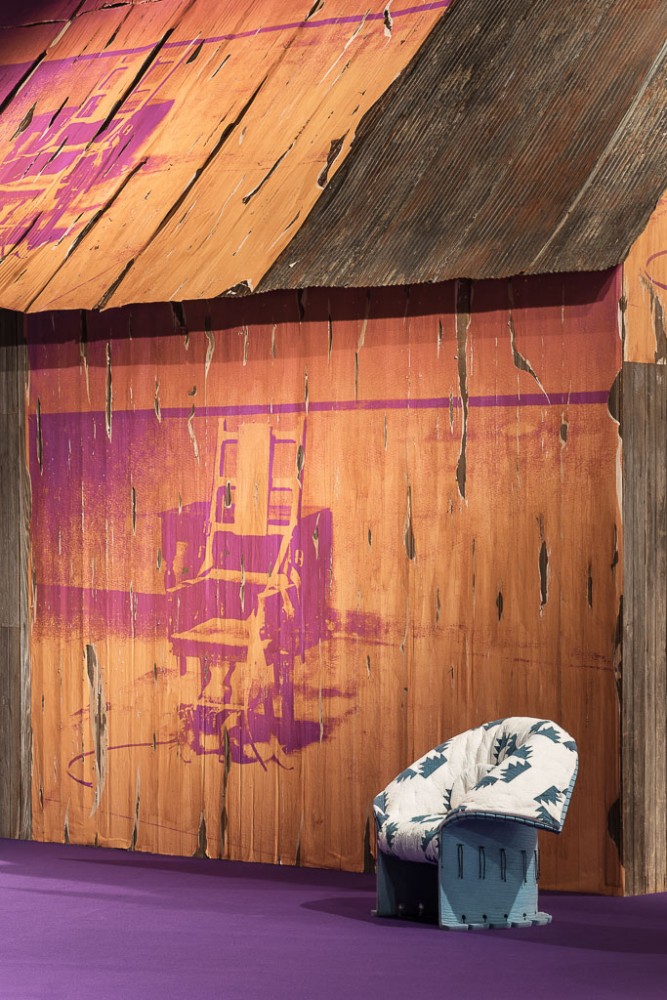 The 49th edition of Art Basel was accompanied by the 13th edition of Design Miami Basel, just across the Messe (or just down the hall, if you're a VIP). Headed again by Rodman Primack, the 47 exhibitors displayed everything from the ancient — Oscar Humphries and Galerie Chenel presented the exhibition Origins: Design from the Ancient World, a rich display of stonework dating from 600 to 200BC, including two Roman marble entry columns — to the meditative —at New York gallery Friedman Benda's space, a series of exquisite chairs, tables, and settees by Japanese design studio Nendo, made from paper-thin metal cut and painted with soft pulp paper into dreamy pastel cloud formations.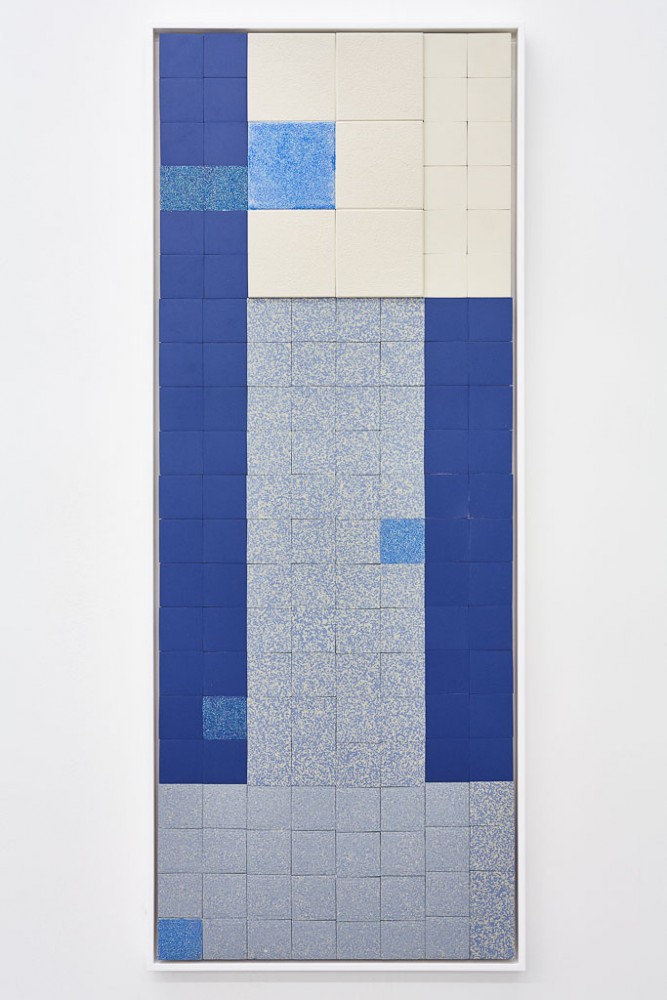 There was also the era-defying: Raf Simons commanded a vast royal purple landscape running the length of the fair. For Calvin Klein, fifty renditions of Gaetano Pesce's Feltri Chair (1986), manufactured by Cassina, have been reissued, each with a unique vintage Amish quilt from the 19th and 20th centuries, sourced from rural American towns. Homespun patterns named "Patriotic Lone Star," "Chimney Sweep," and "Bear Mountain Log Cabin" overlay an antique patina onto the iconic chair. Anchoring the homestead is a full-size, freestanding barn made of 19th-century reclaimed wood, originally constructed for the CALVIN KLEIN 205W39NYC Fall 2018/19 runway show. Further twisting the anachronistic thread, the barn's exterior is papered with a billboard-sized print of Andy Warhol's Electric Chair (1971).
On the other side of the Messeplatz, visual artists continued to show absurd architectures and emotional support structures. Berlin's Galerie Nagel Draxler presented Brazilian, Zürich-based artist Pedro Wirz's My home is my dinner (2018) a vessel resembling a personal cave, or space suit made of chicken wire and black soil, a reference to termites, who consume the same wood they inhabit. When the wood runs out, the colony dies. An apt reminder in our current ecological crises. A few blocks away at incubator fair Liste, housed in the former Warteck brewery building, the Los Angeles apartment gallery (and Brussels — two apartments!) Park View/Paul Soto presented architectural models by Argentine artist Victoria Colmegna. For her series Estado Real, she has recreated her family's former business in central Buenos Aires, the Colmegna Spa, which had recently ceased operations since continuously operating for over a century. Collaborating with Argentinean architect Pablo Castoldi, this series of eight scale models illustrates a range of fantastical outcomes of the real-estate development sale: Approaching the public bathhouse as a space of utopian, if momentary community, her musings on the structure propose geometric additions painted in a neon De Stijl style; a nouveau riche early 90s update with a mammoth black feather boa (she had been re-watching Clueless lately); or a minimalist rooftop upheld by laser-thin columns, draped with lithe ladders whose brevity deny their inherent utility, as they hover above the ground.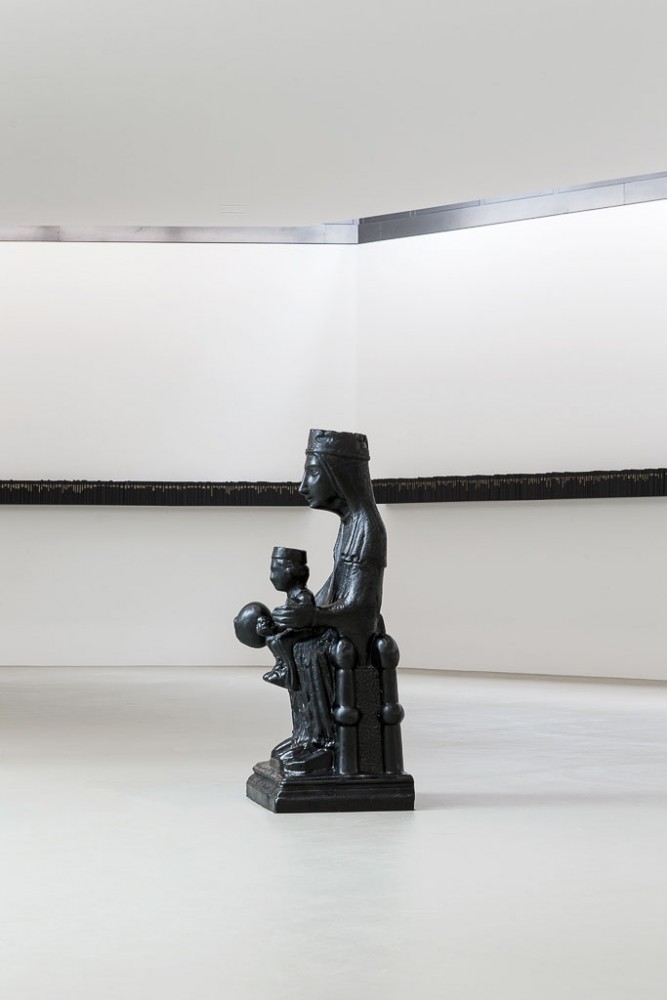 The fair season in Basel also brings out the best of the tiny city's (population 168,620) wealth of public institutions. Basel's Kunstmuseum presented a tightly focused exhibitions by Sam Gilliam, the African-American artist of the Washington Color School whose beveled-edge abstract paintings were often overlooked during the years that these works were made (1967–73), alongside Theaster Gates's Black Madonna, an exhibition combining the artist's extensive personal archives of Black culture (Gates also put up improvisational performances with his band, the Black Monks of Mississippi). In nearby Newmünchenstein, the immense Schaulager museum debuts an exhaustive retrospective by another American artist, Bruce Nauman, before it travels the show to MoMA in New York this fall.
Meanwhile at the Vitra Campus in Weil am Rhein, just across the German-Swiss border, the Vitra Design Museum hosts what is probably the most fabulous show around: Night Fever. Designing Club Culture 1960 – Today traces the concept and history of the nightclub, from the fictional — 2001 Odyssey, whose lit-up floor John Travolta graced in Saturday Night Fever — to louche glamour — New York's Palladium and Mudd Club, OMA's Ministry of Sound in London — to the mythical — Berlin's Berghain, New York's Studio 54 — to the psychedelic — François Dallegret's design for Montreal's Le Drug, a "superdrugstore" housing a restaurant, library and stalactite-shaped disco covered in white epoxy, from 1964. The rooms are enough to make the lobby bar of the Trois Rois, Basel's most notoriously decadent hotel, seem downright low-key in comparison.