THE MASTER AND FORM: Brendan Fernandes' Exploration of Space, People, and Power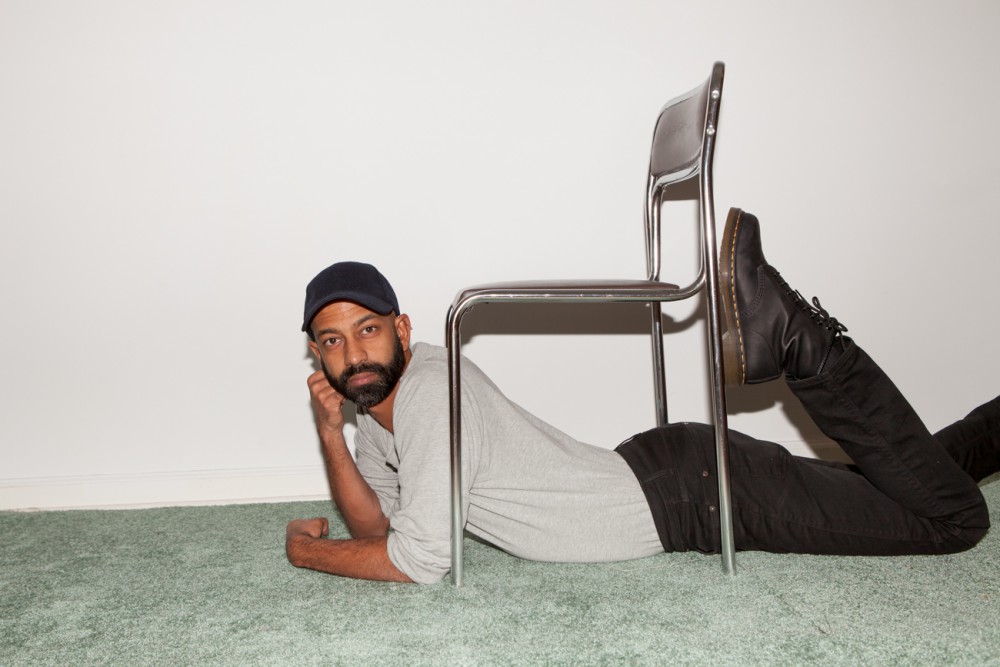 Artist Brendan Fernandes is fixated on space: in the ways we take it up, in the ways it shapes us, in the ways that it prohibits and encourages us to be and do, to grow and shrink. A former dancer, Fernandes's work facilitates a dialogue between emptiness and our egos, asking what we do when confronted with four blank walls and a precedent. Do we belong? Can we stay for awhile? What will we do here?
Brendan Fernandes: The Master and Form, on view between January 25 and March 10, 2018, poses these questions and more as the culmination of the artist's recent residency at Chicago's Graham Foundation. It explores in depth this unique faculty for communicating complex themes of power and restraint through multiple mediums and, in this instance, across multiple floors of Madlener House, the sumptuous Gold Coast mansion built in 1902 that is also the foundation's headquarter and exhibition space. The building's first and second floor galleries are activated through choreography and a series of architectural interventions Fernandes designed in collaboration with the Chicago-based architecture and design collective Norman Kelley. "I want to create a greater understanding of the labor and the gesture that goes into being a dancer, and to create an understanding that this is something that is masochistic and fetishized and rooted in a romanticized class division. But I also want to create space to think about what dance can be. Dance doesn't need to be constantly moving. It can be something that is static and non-moving, and we should question the labor of it."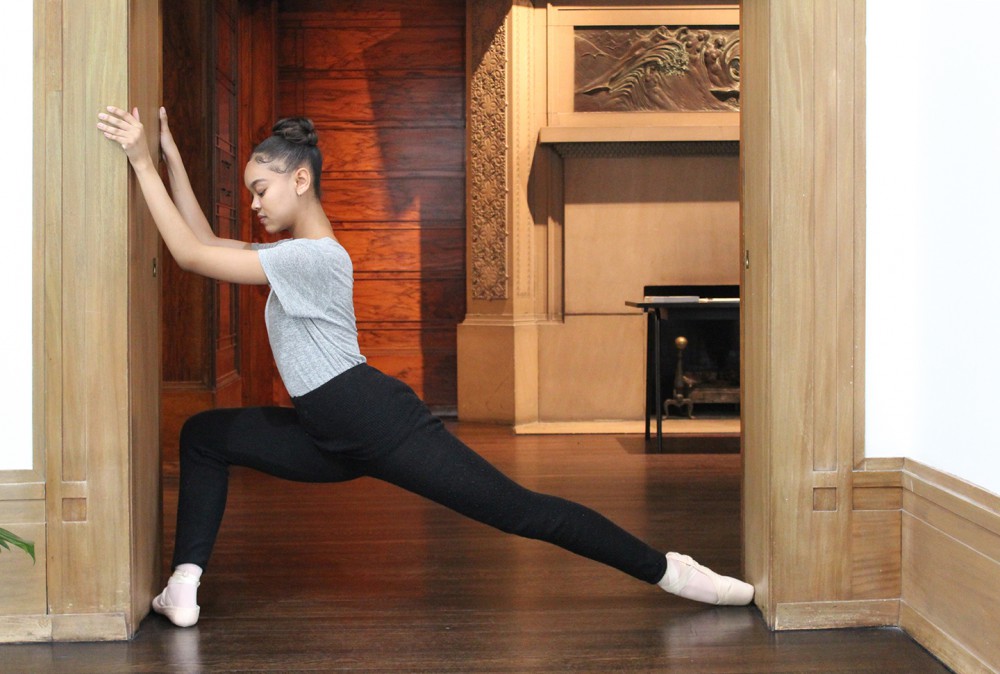 Working with dancers from the Joffrey Academy of Dance, Fernandes has articulated a way of moving through the space: there is a score they must follow with one dancer acting as the "master" and directing the movement; once they finish the course that dancer will move to the back of the line and another will lead. The dancers engage not only those objects designed specifically for the piece (which formally borrow heavily from classic constructing scaffolding) but the storied home itself; its architectural details and features, its radiators and mouldings. "They have specific trajectories, but they also have choices — they can get out and go and stretch, or lay on the floor," says Fernandes. "I give so much credit to my dancers because they give so much of themselves. It's their bodies in this piece."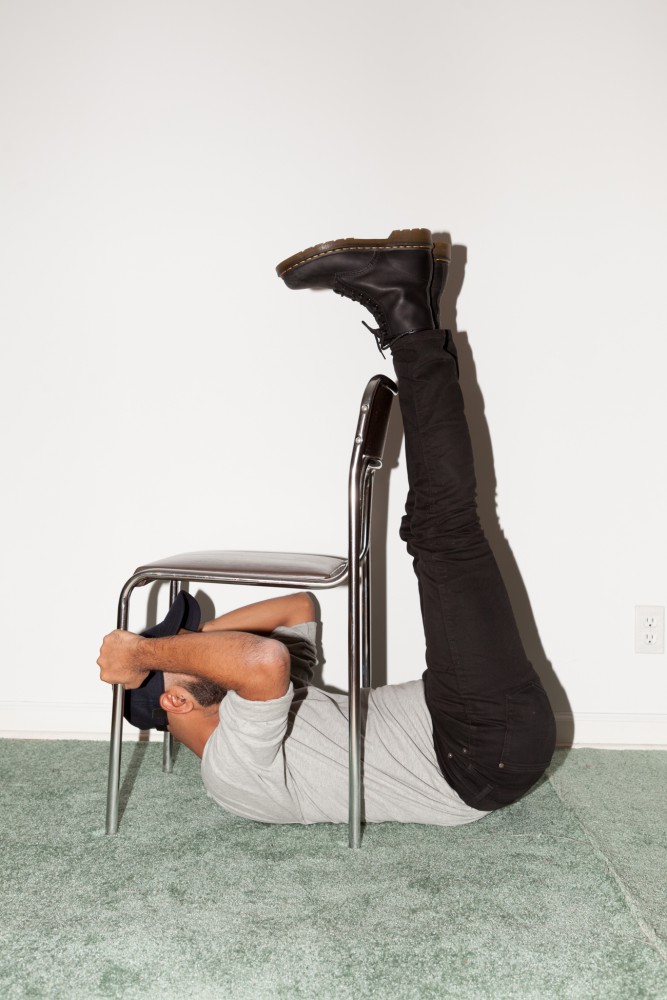 Master and Form interrogates ballet as high culture while illustrating the athleticism of the dancers, using the rigor and restraint of such structured movements as a way to investigate broader themes of pleasure and pain. Fernandes serves as the master and instructor, encouraging and empowering yet ultimately determining the path his dancers will take. "Ballet is all about these rigid specific positions and spaces and shapes," says Fernandes. "It's hard to improvise. It's very instructive."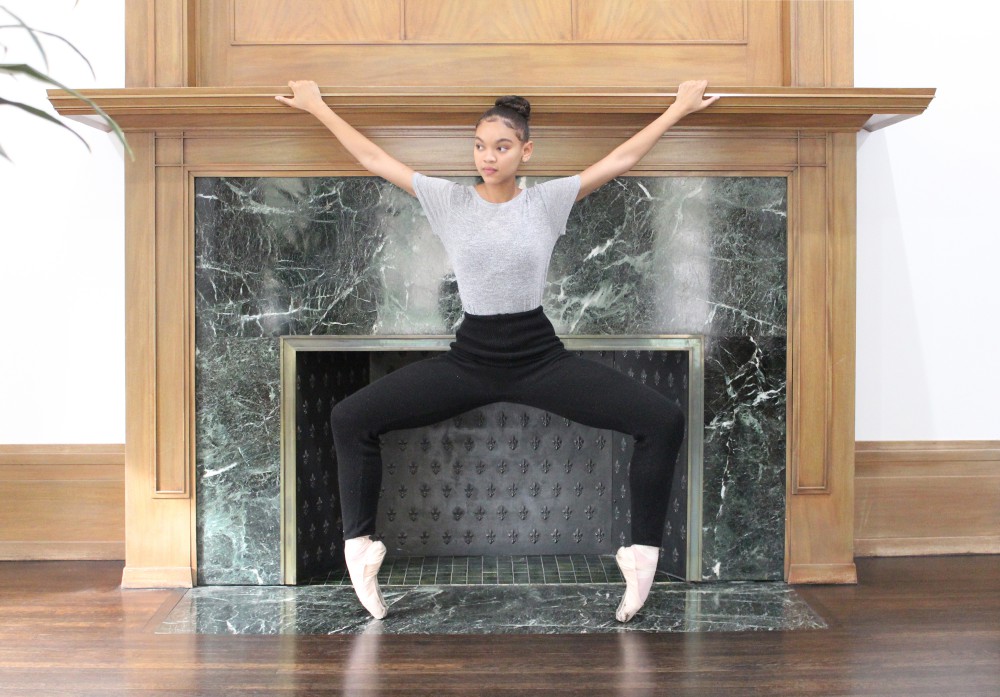 A double-major in dance and visual arts, Fernandes draws much of the impetus for his performance work from a dance career-ending injury sustained in his early twenties. His 2014 solo piece Standing Leg combined this "past life" with his art practice to examine the power dynamics of historical colonialism through the lens of ballet's hierarchical order and the quest for a "perfect" body. The piece allowed Fernandes to center that pain and work through it. "I have to be reflective and self-aware because a lot of this work comes out of the questions I've had to ask myself," he says. "Standing Leg was the first time I used my body in my work; I had to do that piece to then realize these other pieces."
Master and Form isn't the first time Fernandes collaborates with an architecture firm to bring his vision to life. Earlier in 2017 he produced Hit Back, an installation for the non-profit space Recess, was also made in collaboration with a design firm, the New York City-based Nakworks. Working on a more intimate scale, the piece investigated the dance floor as a site of resistance, both literally and figuratively. For Master and Form, the Graham Foundation connected Fernandes with Norman Kelley. The artist and Thomas Kelley and Carrie Norman were immediately simpatico, making trips to the leather archive in Chicago to read up on the devices, tools and implements of BDSM and kink culture. "Chicago has a really large leather scene, but I didn't want it to be too didactic and have the dancers in harnesses," says Fernandes. "I wanted really aesthetic, beautiful objects. I started to draw and describe positions — I wanted (Norman Kelley) to understand the turn out and the idea of the foot fetish. It became really precise. We put my drawings into the computer to render them and imagine a body in them. Then we had to think: how does this device get danced? How is it performed? Those became the questions the architecture had to answer."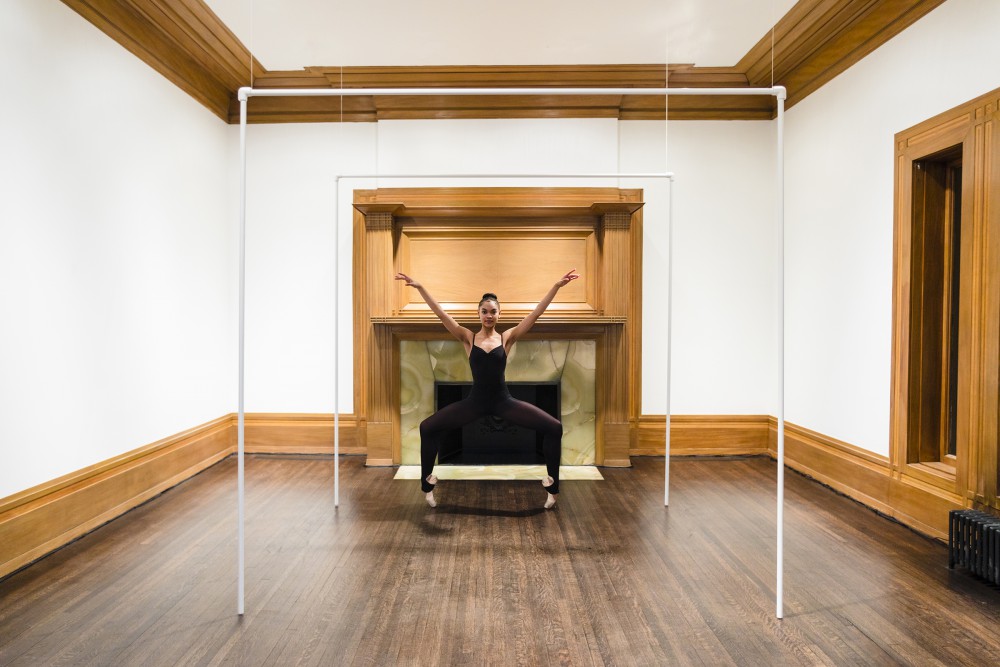 The partnership with Norman Kelley also allowed Fernandes new ways to think about creating. Amplified by the firm's knowledge of materials and fabrication, Fernandes's vision, inspired at turns by Noguchi sculptures and the footwork of Busby Berkeley, is able to more aggressively ask his audience about the forces we exert over space and the ways it shapes us in return. "I say it's a queer space in that way because it's constantly changing — it's a space that's undefined because it's this thing, it's that thing, it's another thing. People will enter and if they see a body there they'll wonder if they can go in, but if it's just this sculptural object they'll understand that in the context of the museum."
In this way Fernandes dissolves the boundaries between the space as container — for experiences, for specific ways of functioning — and the space as a site that is acted upon, engaging the viewer, the dancers, and the building in a dialogue about participation, consent, and ownership. He also disrupts the polarity of high and low culture. It will be interesting to see how audience members commodify the piece on social media. "When I do this work I am trying to give the broader community a sense of what we do (as dancers). It's romanticized, but it's athleticism — the whole point is to perform doing something without effort, and that's something I really like to challenge. Ballet is not just pretty. It comes with a long history of rigor and dedication and devotion to that form. But I also want to create a different form of dance, of technical bodies finding different ways of practicing dance, because I had to find different ways of doing it."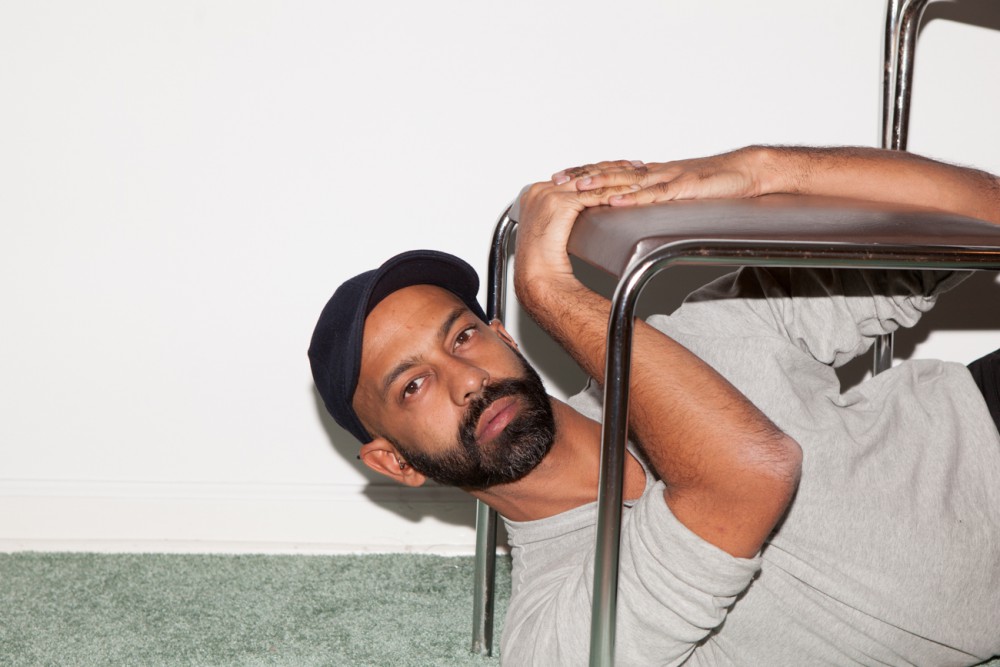 Text and portraits by Sean Santiago.
Exhibition images courtesy Graham Foundation. Brendan Fernandes: Master and Form will be on view at the Graham Foundation until March 10, 2018.