THE FEMALE GLAZE: Valentina Cameranesi's CERAMICS IN TOULON
The scene of Féminin, Valentina Cameranesi's recent exhibition in Toulon, France, is set in a former hair salon, a place of self-reflection. Conceived as a spatial still life that includes vases, fabrics, and photographs, the show inspires nostalgia for the 1980s, a time when hair was big, blocky shapes defined interiors, and people generally weren't afraid to make bold style statements.
The title of the show is taken from the vinyl lettering remaining on the salon's window façade. It is the ideal reference for Valentina Cameranesi's work, which deals with a perception of femininity, from an era when the understanding of confident, sensual femininity was being redefined as many women's idea of power dressing started to emulate that of men.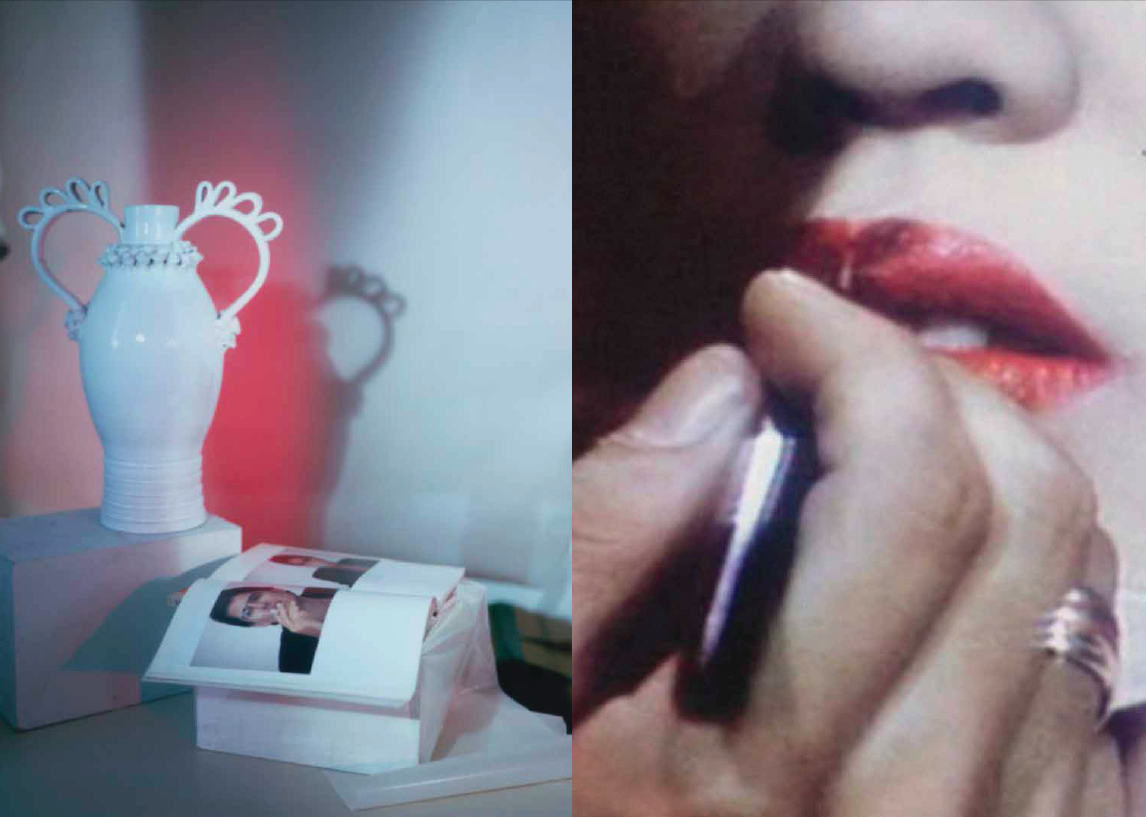 Vases with their curvy ceramics echo the female form, entering into a dialogue, in the case of Cameranesi's works, on femininity. Cameranesi drew her first vase in 2011, after being deeply moved by an exhibition of Gino de Dominicis at the Maxxxi Museum in Rome, something she remembers being both saddened and inspired by. In the following year, she continued to let her emotions draw variations of symbolic and decorative vessels until she was introduced to a supplier in the Veneto, in Northern Italy, where she produced her first set. The transformation of a drawing, an abstract idea, into a ceramic object was new to Cameranesi and gave her an unexpected sense, complementing her work as an art director and stylist.
Another example of Cameranesi's aesthetic understanding is the pastel-colored, blue-shaded, expressive Jacquard fabric in the show. Made according to an industrial weaving technique, it also offers a possibility to translate her imagined, hand-drawn ideas into visual patterns. There is a difference between what she drew and what the machines produced — the end result an is abstract and uncontrollable version of the original concept, manipulated by its weaving technique. It is a process that she describes as "a romance with digital embroidery."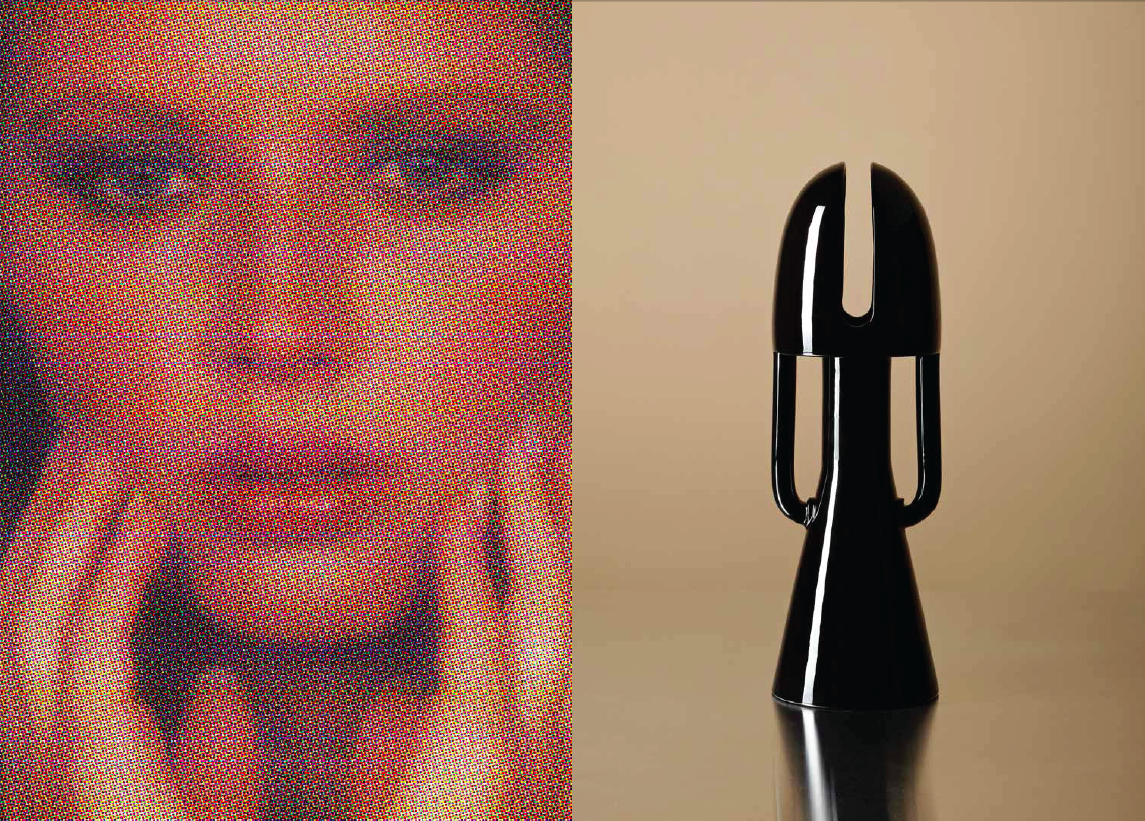 Adding to the Féminin's profusion of nostalgia — visually elegant and often decoratively beautiful — Cameranesi references mass-produced images that have informed our ideas of femininity over the years. As an art director and stylist whose work is captured through photography, the artist is intimate with the power of pictures. One could say Cameranesi is looking for an artistic lexicon of shapes, colors, and ornaments, her themes referencing the issues of female identity. Today the sensually elegant L'Oréal from the late 70s and early 80s may no longer be present, but in Féminin her image lingers on.
Text by Matylda Krzykowski. Images by Lothaire Hucky (except where noted) .
The exhibition Féminin will be on view in Toulon until September 24, 2017, as part of the Villa Noailles's Design Parade program. For more information visit the site of Villa Noailles.