SKIN IS IN: Celebrating Diversity with "NUDE" Towels and Unisex Swimwear
Last Monday night, set against the backdrop of a steamy Manhattan skyline, ethically-focused brand EVERYBODY.WORLD presented a Jacuzzi-side fashion show at the Standard Hotel's Le Bain nightclub. Models frolicked in unisexy swimwear designed by Angela Dimayuga (The Standard's newly appointed Head of Food and Culture) and multi-tone nude towels designed by PIN–UP editor and creative director Felix Burrichter.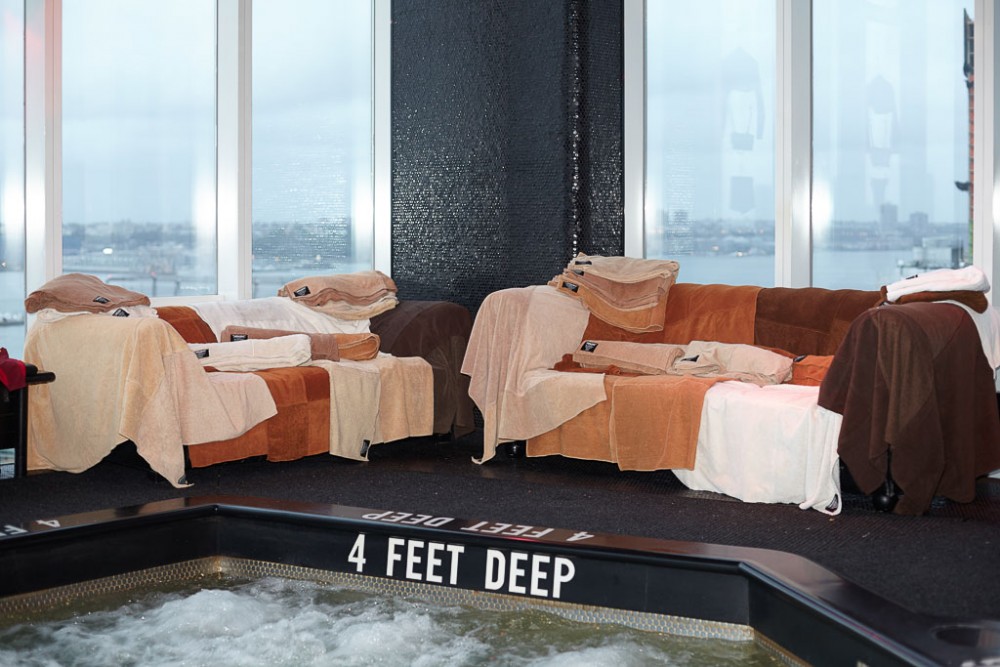 Both collaborations captured the inclusive spirit of EVERYBODY.WORLD with bathing suits for all genders and nude towels for every skin shade while showing just how sultry responsible production can be, spotlighting suits and towels made with up-cycled materials in U.S.-based factories.
The models sporting the sustainably-sourced apparel included Yardy chef Devonn Francis and musical artist Zsela, as well as PIN–UP assistant editor Drew Zeiba and stylist Sharifa Morris, both of whom are also muses for Burrichter's towel line. Drawing inspiration from his nearest and dearest, Burrichter invited nine friends (including designer Telfar Clemens and stylist Avena Gallagher), to choose the color closest to their skin tone. The results are nine diversely hued towels, which will be released this fall in both beach and towel size and are available now for pre-order.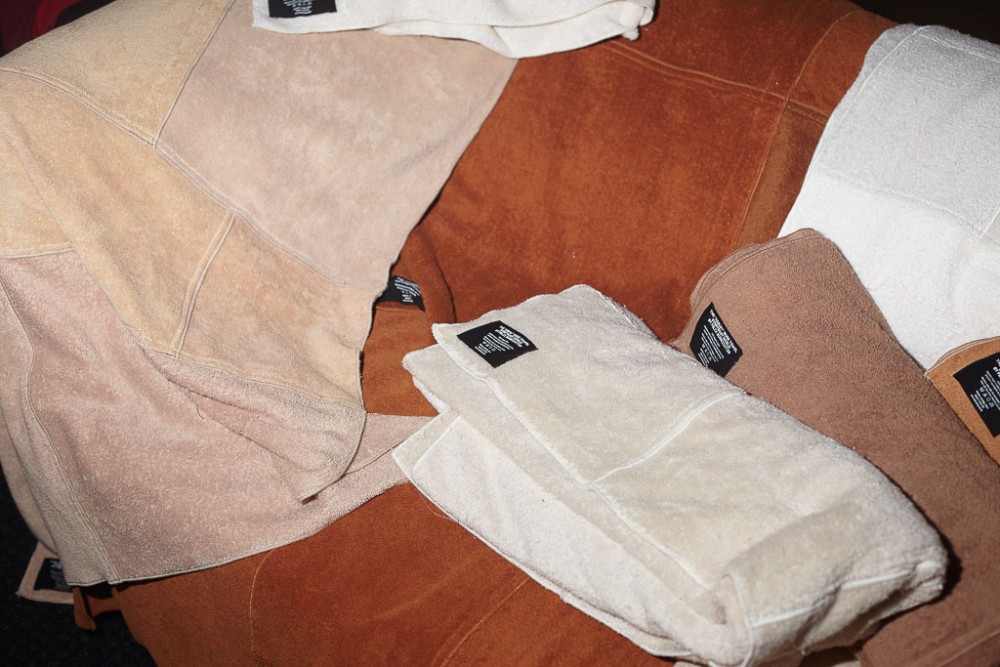 The wet and wild event (with music courtesy of HD and Skype Williams) took on the community-centric feel of a church fashion show thanks to MC Mario Sprouse whose booming announcements introduced each model with perfectly platitudinous banter like ("Ahi is taking this look from the board room to the pool room.") The audience's resultant thirst was quenched with MATERIAL VODKA-based beverages garnished with licorice, both black and red to match the colors of Dimayuga's gender-neutral swimwear. 
Text by Whitney Mallett.
All photography by Josep Fonti for PIN–UP.
Felix Burrichter's Nude towels can be pre-ordered here.