PACIFIC THYME: Kelly Wearstler and Ron Finley Marry Design With Urban Gardening
"I do not have a green thumb," confesses interior-design baddie Kelly Wearstler. Like a lot of us last year, the L.A. decorator, nearly as notorious as many of her celebrity clients, found her lifestyle radically altered by the pandemic. Despite being a novice horticulturist, her newfound passion for cooking prompted her to start a small garden outside her Beverly Hills kitchen — six pots of rosemary, tomatoes, basil, and thyme. "I was so inspired by Ron, which is why I wanted to meet him."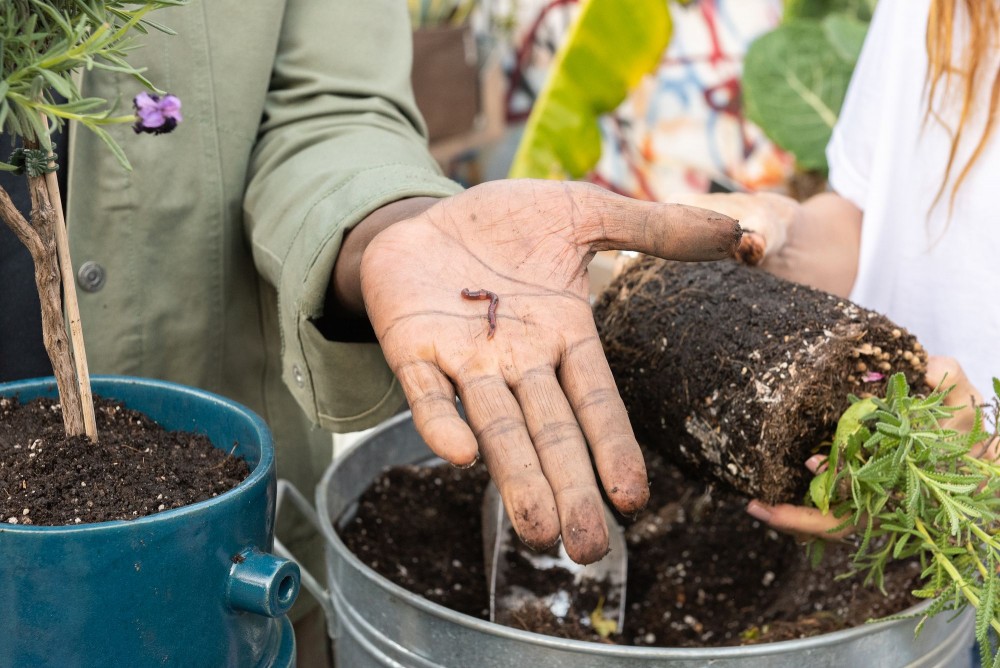 Herself an alum of the series, Wearstler had watched Ron Finley's MasterClass on gardening. The South Central-based fashion-designer-turned-gardening-guru's urban-farming evangelism convinced Wearstler they had to meet — and maybe work together. Now they're collaborating on a kitchen garden: Wearstler has gathered ceramic vessels, many designed by local L.A. artists (including Caroline Blackburn, BZIPPY, and Morgan Peck), while Finley is curating herbs and other edibles easy to grow on a small patio or by a kitchen window. Wearstler is also leveraging all the horticultural knowledge she's learned from Finley to design a kitchen garden in the pool suite of the Downtown L.A. Proper Hotel, opening this August.
Ron Finley and Kelly Wearstler first linked as alumni of MasterClass. Photography by Shane Smith for PIN–UP.

Kelly Wearstler sourced ceramic vessels from local artists and designers including the cerulean blue pot by BZIPPY. Photography by Shane Smith for PIN–UP.

Designer Kelly Wearstler photographed by Shane Smith for PIN–UP.

Ron Finley started the nonprofit Ron Finley Project, focused on turning food deserts into edible sanctuaries. Photography by Shane Smith for PIN–UP.

Designer Kelly Wearstler and gardener Ron Finley at Finley's garden on Exposition Boulevard in L.A. Photography by Shane Smith for PIN–UP.
Unlike Wearstler, Finley has always been in love with gardening. First planting flowers with his mom — "I just love snapdragons" — before mowing neighbors' lawns and cleaning their flower beds — "my early hustle." But then fashion took over for Finley, with his Dropdead Collexion becoming beloved by celebrity athletes and sold in department stores like Saks and Nordstrom. Despite his successes, the 2008 financial crash triggered Finley to re-evaluate some things. "I just wanted to be outside and inundated with beauty and the smell of flowers. I wanted hummingbirds to be landing on my shoulders." In 2010 he dug up an unpaved strip of sidewalk between his house — on Exposition Boulevard, just west of Crenshaw — and the street, and started planting fruits and vegetables, eventually getting the city to change a law that had made it illegal to plant between the sidewalk and the curb. Today his Ron Finley Project aims to turn food deserts into edible sanctuaries, with a big focus on getting the young to garden. "My whole thing is teaching these kids that you determine what success looks like. It doesn't have to be Ferragamos or the iPhone 12." Finley also just launched a clothing and accessories collection in collaboration with L.A.-based ethical-basics brand EVERYBODY.WORLD, with a percentage of sales going to his nonprofit.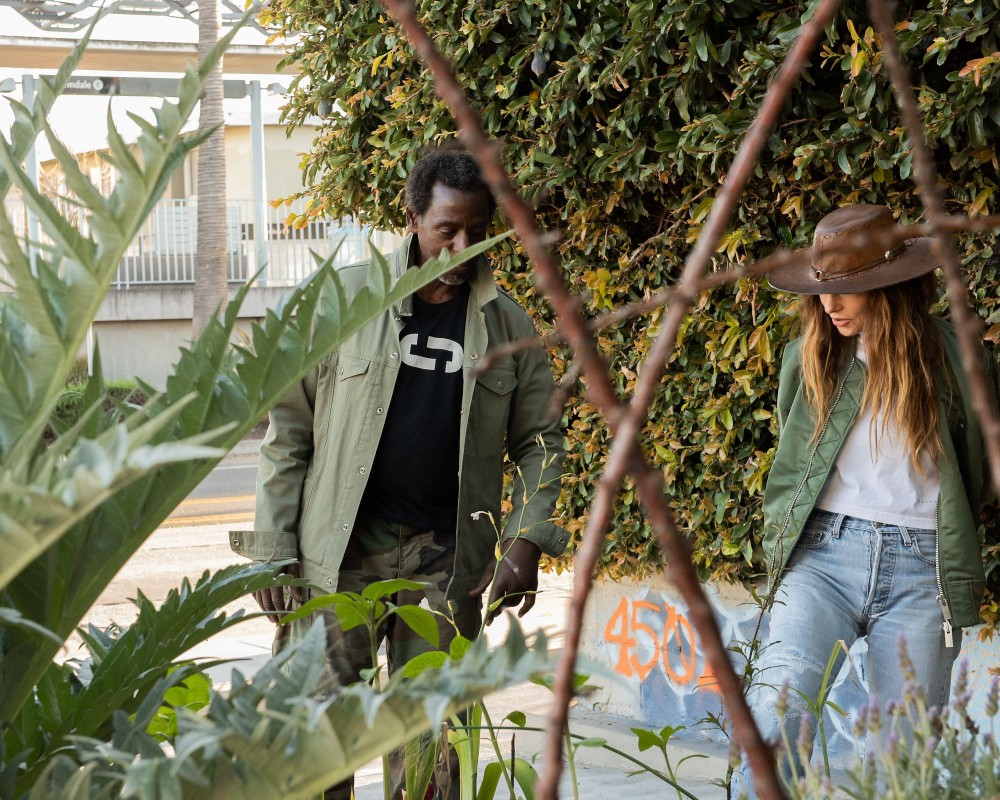 About her own kitchen garden, Wearstler says, "It's something so simple but it gives you so much pride. You have more of a connection with your food." And if that isn't enough to convince you to get your hands dirty, Finley has this to say: "This is a life skill, knowing how to grow food, harvest food, cook food. You pick the food from your garden and you prepare it for this person that you're dating — that's a panty dropper."