INTERVIEW: 80s Scene Queen Colleen Weinstein On Designing Nightclub Fantasies
Colleen Weinstein found her way into the nocturnal fantasy business by way of her late husband, photographer Arthur Weinstein. The nightlife power couple were an indelible part of post-Studio 54 club culture — running an after-hours from their living room, starting legendary The World, a club in then uncharted Alphabet City, and became masters at radically transforming spaces on a shoestring budget. PIN–UP visited Colleen at her Chelsea Hotel apartment to hear her memories about some of the countless clubs she designed.
"In the nightclub business, the better you make the fantasy, or in other words, the better you build the mousetrap, the more successful you'll be because people want to step into another world. My husband Arthur Weinstein and I worked on a lot of clubs together — he'd do the lighting and I'd do the design. I didn't design Art's first club, Hurrah, because that was when we got together, but the first place I designed was the Jefferson in 1980. It was an after hours in a big loft space, about 3,600-square-feet, above a theater, where we lived. What do you feel like doing in an after hours? You want to go to a really cool, groovy home, kick back, hang out, and drink. I got a lot of vintage furniture and wallpapered the place like crazy with these incredible rolls from Secondhand Rose.
Then the next club we had was the Continental in this old garage space. I had just seen the movie Blow Up and there's this scene with girls walking back and forth through these large pieces of hanging plexiglass. So I hung big sheets of plexi like that and it separated the space into almost rooms with an aisle running down through the middle of the space. We wouldn't open up the club til 2am. One night this guy shows up early with three gorgeous models. I yelled down panicked, "We're not open. I'm still cleaning. Come back in half an hour." Then I see Art saying to them, "Come on in." I'm like why isn't he kicking them out? I go over and it's Mick Jagger with a broom, offering to sweep the floor.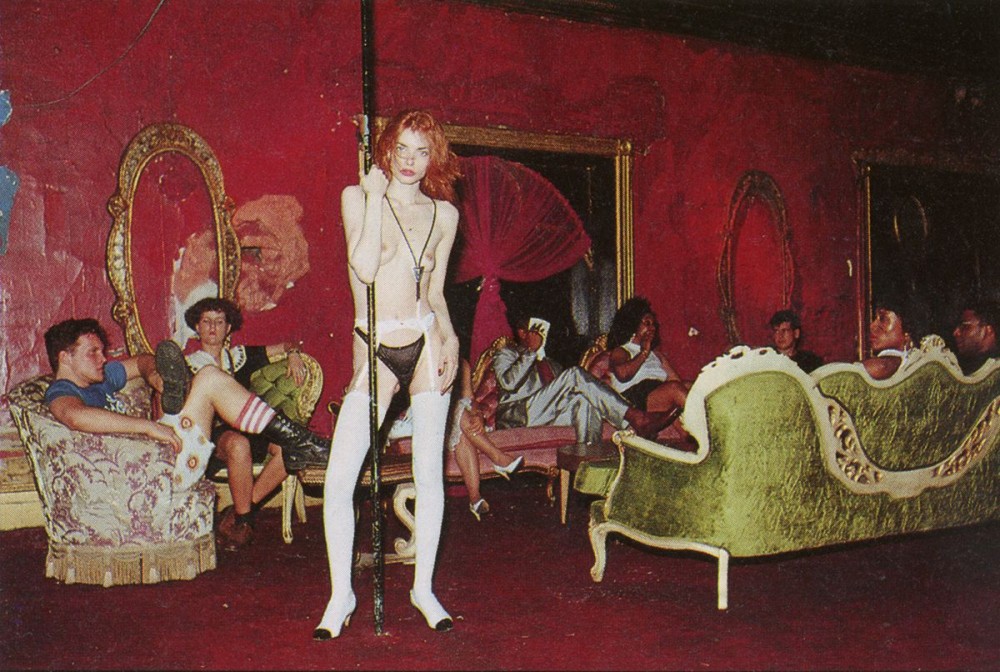 At the Palladium, I worked on the Michael Todd room. Andrée Putman was working on the main space and I was designing this smaller room. The first time I visited the space, it was this empty decaying room. I wandered up this narrow set of stairs leading to a backroom. In this desk drawer I found Michael Todd's corporate seal — he was a producer and Elizabeth Taylor's ex-husband. So that's how it got its name as the Michael Todd room and my inspiration for the design there was Beauty and the Beast. The rest of the club was slick, slick, slick, but Ian Schrager insisted we keep the decay in that room, gorgeous, beautiful decay.
I did Milk Bar on 7th Avenue. It was so small, I thought, I have to do something to expand the space. My idea was everything white, like Clockwork Orange. The owner said, "White? The floors white? Are you out of your mind?" I said, "Trust me." So we lit it like a lightbox: white plexi walls with lighting behind them. I got dizzy the first time we turned it all on. It was disorienting, the walls, floor, and seating all white. It was hard to tell where one thing stopped and the next thing started.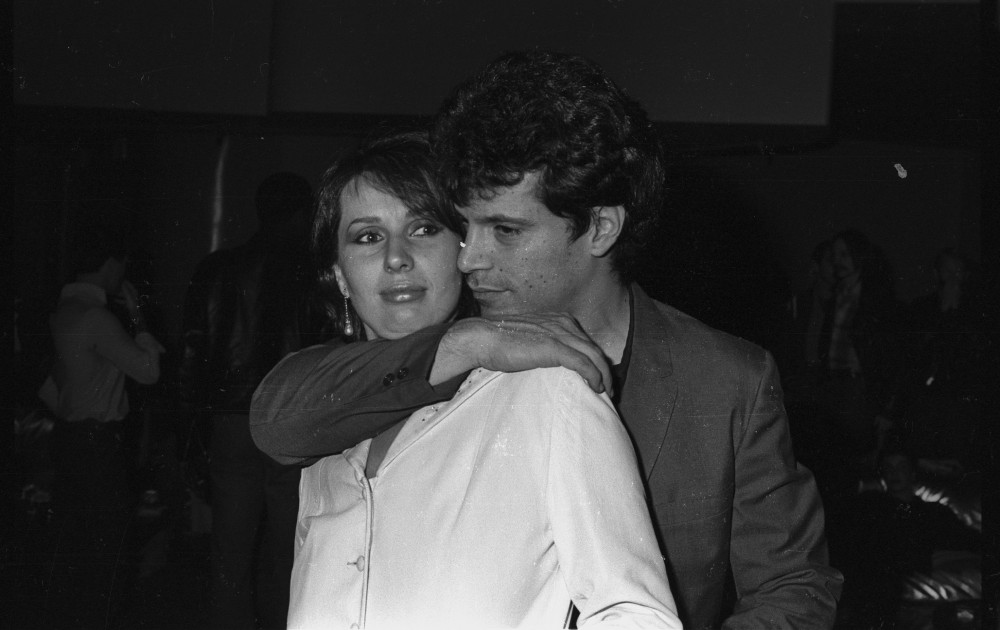 And so then around that time, in the mid-eighties, we started working on the World. It was in this former catering hall where people had weddings and stuff — huge, old, and cavernous. There was the big main space and there was the Crystal Room, as we called it, which had a stage and was like our cocktail room. At the time I was obsessed with this photograph of a club in Havana from an old issue of Life Magazine where the walls looked marble. I was visiting my friend Alan Moss who had one of the best vintage antique stores. I collected a lot of '60s furniture then. And so I was at the store and Alan was like, "I'm so glad you're here! This is Philip LaVerne. You have one of his plexi tulip chairs." I couldn't believe I had run into one of the foremost designers of the period. We just started chatting about everything and I showed him this picture from Life Magazine, and he said — this is how fate happens — "that's my wallpaper!" I hadn't even realized from the photo that it was wallpaper giving the walls that marble effect. He started making up samples for me. I couldn't afford his wallpaper for the huge main space, but I decorated the Crystal Room with it. We kept the original chandelier, I had an upholsterer do a silver leather bar, and I had French Maid costumes made for the cocktail waitresses.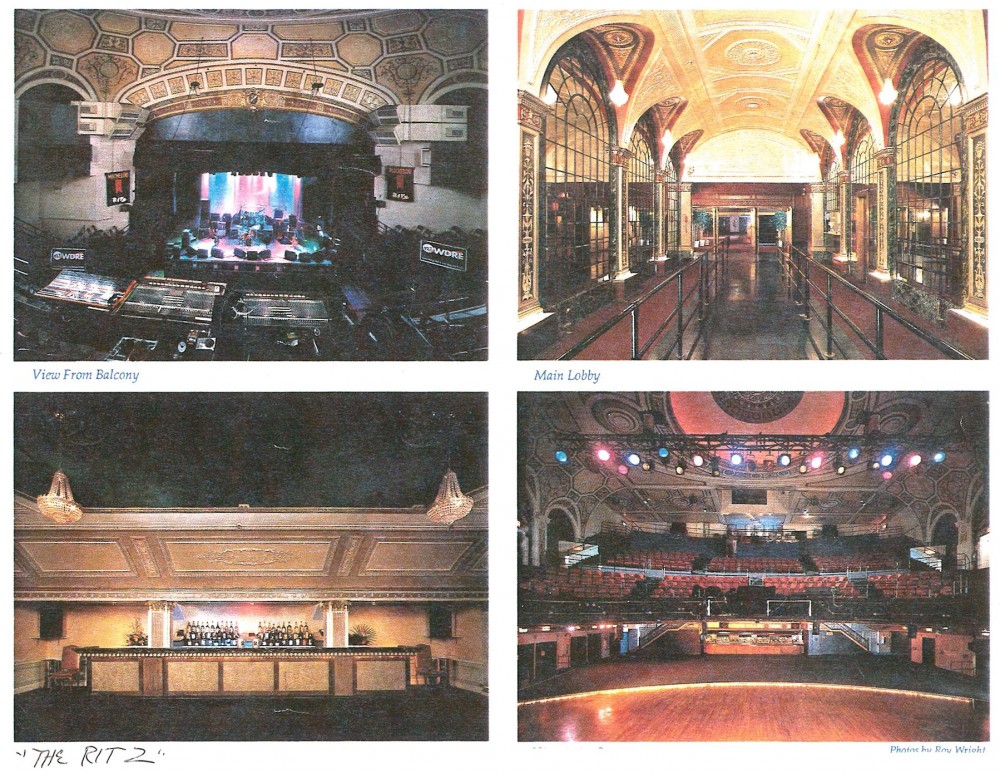 I think it would've been 1989 when they decided to redo the Limelight. I designed the entranceway which had this tall vestibule. The promoters they said they wanted "Disneyland." I got this idea for huge animal topiaries. (Edward Scissorhands came out around then, but I actually had the idea before.) So I went to the flower district and met a younger guy whose parents owned a fake foliage business. He was so excited to make these topiary giraffes, big bunny rabbits, an elephant, a camel. We even made little velvet vests for some of them. Then I wanted to cover the walls with peacock feathers. I bought them in bulk and when I took them out of the boxes, I realized they were all stuck together in a single black line. For the feather to bloom, you have to steam them open. Luckily the Limelight had a big kitchen. So we hired club kids to hold these feathers over huge pots of steaming water, 20 kids doing this ten hours a day.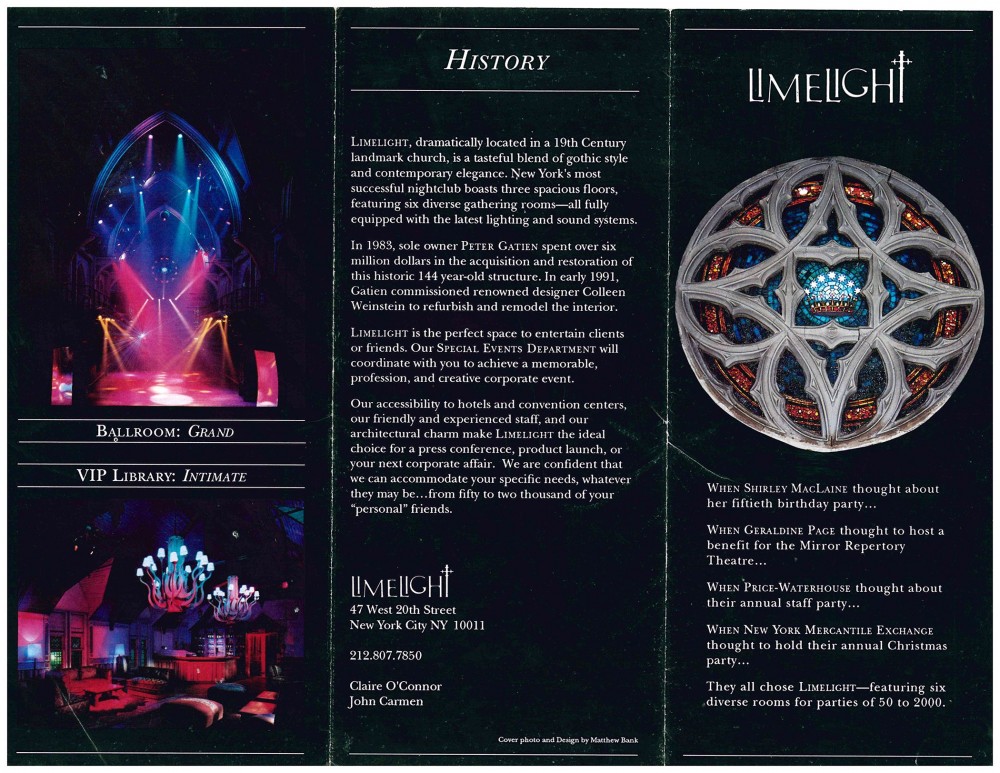 I designed the Palace de Beauté — there's a Petco there now. I did a lot of corsetting all over the place and hung paintings by Robert Toledo: he's the art director who did the Barneys windows for years. He doesn't stretch his canvases so I grommeted them, hung them sort of like awnings. Once I got a handwritten note from Pedro Almodovar about how much he loved the space. Part of the fantasy of New York is you feel like anything can happen. That you can cross paths with so-and-so celebrity. That you go to a club and oh my god, you're in the same room as this person you've only dreamed about. When I first got to New York, the shopkeep at this little jewelry store says, "Oh it's Halston!" I turned around and there he was walking down the street with a sweater tied around his shoulders. Talk about a fantasy!"