INTERVIEW: Trimming The Tree With Mr. Christmas Jay Diaz
Why waste time decorating your Christmas tree when you can hire party planner Jay Diaz to do it so much better? Diaz is plenty busy all year round, but it is during the holiday season when things really heat up for the Bronx-born founder of Jay Designs. The sparkly trees he and his team put together are carefully orchestrated compositions of fabric, spray-painted twigs and flowers, ribbons, themed ornaments, and even feathers, and always finished with an abundance of glitter. The original inspiration for his first design came to Diaz 13 years ago, during a visit to family in the Dominican Republic, where he discovered a small Christmas tree in a local bank, decked out entirely in sparkly tulle. Since then he's perfected his art form and built a small tree empire with a client list that includes Pose's Dominique Jackson as well as Love & Hip-Hop cast members Anaís Martinez, Cyn Santana, and Erica Mena. PIN–UP caught up with Diaz just as he was setting up the last trees for the season. 
Sean Santiago: What's your process for designing a tree?
Jay Diaz: Before anything else I come up with a color scheme. My creativity comes in when I try to think outside the box and make my trees look exclusive compared to other things you might see on Pinterest. I have two assistants who help me, but I do all the decorating myself. They'll come in and open the Christmas tree and put the ornaments in order. As I'm styling the tree, they're telling me how many ornaments are left so I can distribute them symmetrically. Say a client tells me they want me to decorate the Christmas tree and fireplace, then I'll plan so that at the end I can use what's leftover on the mantel. 
Are you sourcing all of the ornaments yourself? 
Yes, we source them all and I've even made some of them myself. We recently did a peacock tree for which we used real feathers to customize the ornaments for the client. When I first started I did a race car-themed tree for two boys which we decked out in different race car and motorcycle ornaments. I'm dying to repeat that tree and bring it to another level.
What's the biggest tree you've ever done?
That was six years ago. When I went into the client's house I saw this huge tree — it was like I was walking into Rockefeller Center. It took maybe six hours just to open the tree, and to put the star on the top I had to go onto the second floor and tippy-toe to the top. 
How many trees do you put up per season?
Last year I put up 94 Christmas trees in total. I have clients with ten trees in a single house.
And what time of the year does it start for you?
In late October. And then I come back and take things down at the beginning of January.
Do you have a studio that you work out of?
I work from home, in Queens. Currently I'm building storage space as I'm at a point in my business where I'm also getting into rentals.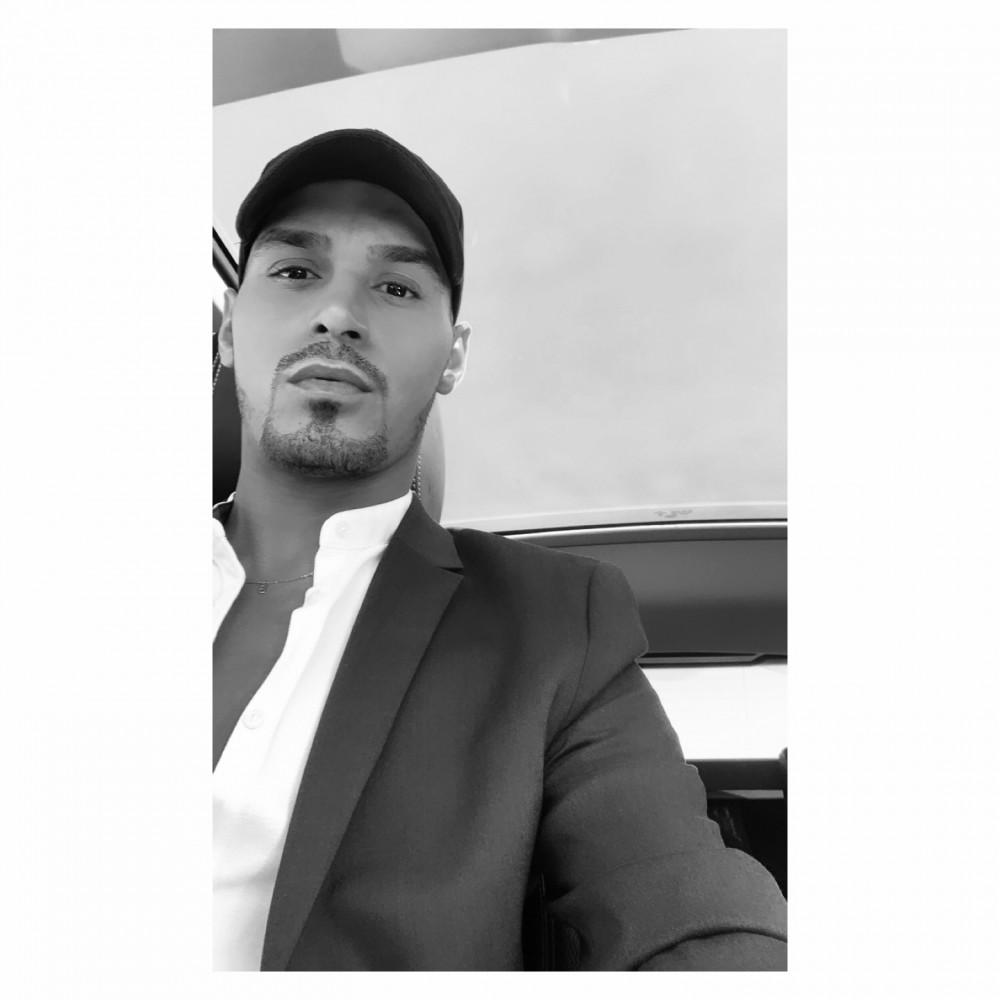 You recently did the tree for Dominique Jackson. How did you start getting more celebrity clients?
I met Anaís (Martinez) from Love & Hip Hop at a brunch. When we became friends, I said, "I'm gonna do your Christmas tree for your kids." That really opened the door and got people looking at my work. Then I met Jonathan (Fernandez) from Love & Hip Hop and he loved my work and introduced me to his friends like Cyn Santana and Erica Mena. Anais's makeup artist told me Dominique had seen my work and wanted me to do her tree. I'd met her on several occasions, like at Queens Pride. I went to her house and did her tree and she loved it. But I know where I came from and how I started, and I don't forget, so I try to give good deals to people that really love my work.
Who's your competition? 
There are other people out there who do beautiful work. And I have people who've inboxed me even from Florida and I give them tips. Eventually I want to do workshop classes to teach people how to decorate their own trees. People know me as the Christmas guy, but I want to reinforce my party planning skills, because once I hit the right crowd more doors will open. It's not quantity, it's the quality of the work — that's what I'm about.
What does your own tree look like this year?
I don't have one yet. It's sad. (Laughs.) But tomorrow on Christmas Eve I'll put one up for my daughters, nieces, and nephews. I think it's going to be very traditional, all red, green, and gold.