ON FIRE: THE GRILL HOUSE ARCHITECTURE OF CROATIA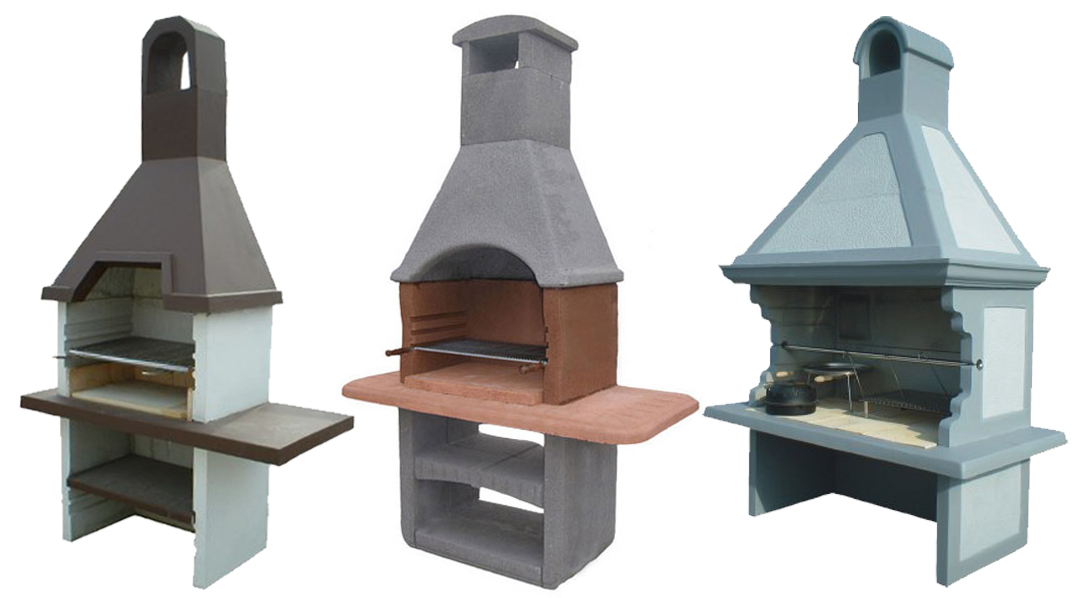 Without fire, nights would be chilly and dim. Food would be raw. Without fire, there would also be no wood-fired ovens dotting Croatian landscapes; none of the winsome masonry structures to stoke, to no end, my curiosity. On the Dalmatian islands, these small wonders — referred to as "garden fireplaces" (vrtni kamin in Serbo-Croatian), "garden grills" (vrtni roštilj), and "grill houses" (roštilj) — are ubiquitous. Practically every home has one, as they do a mailbox, except these receive parcels of vegetables and meat and octopus, and emit smoke.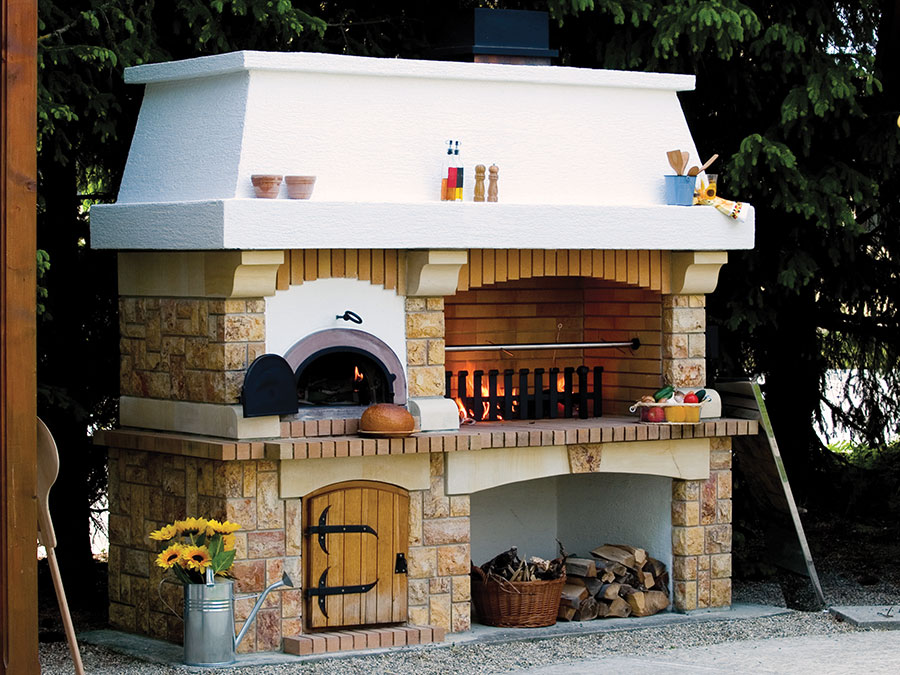 That last bit — the food and the smoke — I have to imagine, as I must the fragrance. In my time spent there these past few years, during the languid late-spring months before tour groups flood the Adriatic and the Balkan diaspora reclaims family homes, I rarely, if ever, see the grills used for cooking. Regardless, their function is in large part symbolic, perpetuating a social ritual and vernacular iconography more so than satisfying basic biological needs (kitchens here have conventional ovens). Of course, the barbeque has a significant place in the American mythos — caldrons of suburban pleasure and depravity. Yet, whereas Webers are dragged out in fine weather, Dalmatian grill houses remain firmly planted — stoic witnesses to the four seasons and multiple generations. In dense settlements such as Račišće, a village on the north coast of Korčula, grills are shoehorned into tiny lots; they are pushed up against roads and footpaths and, thus, into public life. Their quiet splendor, strong frontality, and intimate scale evoke for me shrines to the Virgen de Guadalupe in Mexico and their counterpart in Croatia, the statue grotto. Grills are secular infrastructure, however, in the service of Epicurean delight.
From a formal perspective, grill houses abide by a classical tripartite scheme. A table-height base, which might include a surface for food preparation, supports the open oven; and atop the oven is a chimney, which is tapered to draw air through. Supposing that basic principles of convection are followed, and nothing is flammable, there is wide latitude in terms of the design and construction of grills. Readymade versions are available for purchase (a quick Internet search reveals a range of styles, often visualized with faux, photoshopped flames). But much of the wonder of the grills is how they provide an occasion for vernacular craftsmanship and creativity. While an ordinary house is usually entrusted to professionals — who construct grills to accompany new house, from identical materials — grill houses are a reasonable project for do-it-yourselfers. (There's hours worth of how-tos on YouTube — have a look.) Less encumbered by the social and economic pressures placed on home design, like future resale value, the grills reveal a native creativity, a personality.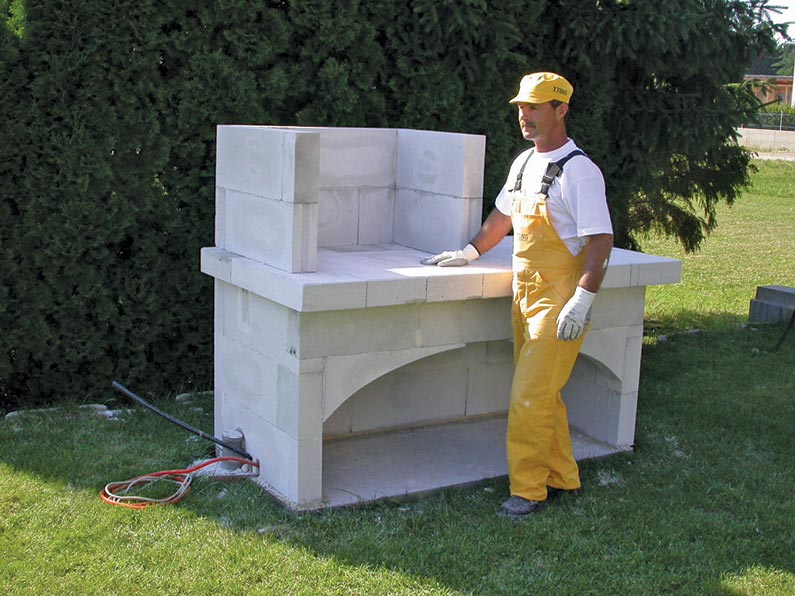 Any number of architecture's origin stories, from Vitruvius to Alberti, begin with fire, which gave rise to the first assembly of humans. And one way of understanding the intervening history is in terms of the recession of fire from daily life. Today, flames are sequestered in power plants and basement boilers, HVAC systems are concealed by sheetrock and drop ceiling tiles, in accordance with our expectation that our environments be consistently comfortable. Thus, the visual monotony of modernity has a corollary in thermal homogenization. "The space of our times," the critic Luis Fernández-Galiano writes in Fire and Memory, "is uniform and repeatable both materially and energetically." The persistence of the Balkan garden fireplace defies this historical pattern, and nowhere more so than when they materialize, in a return of the repressed, within the rigid strictures of modern architecture.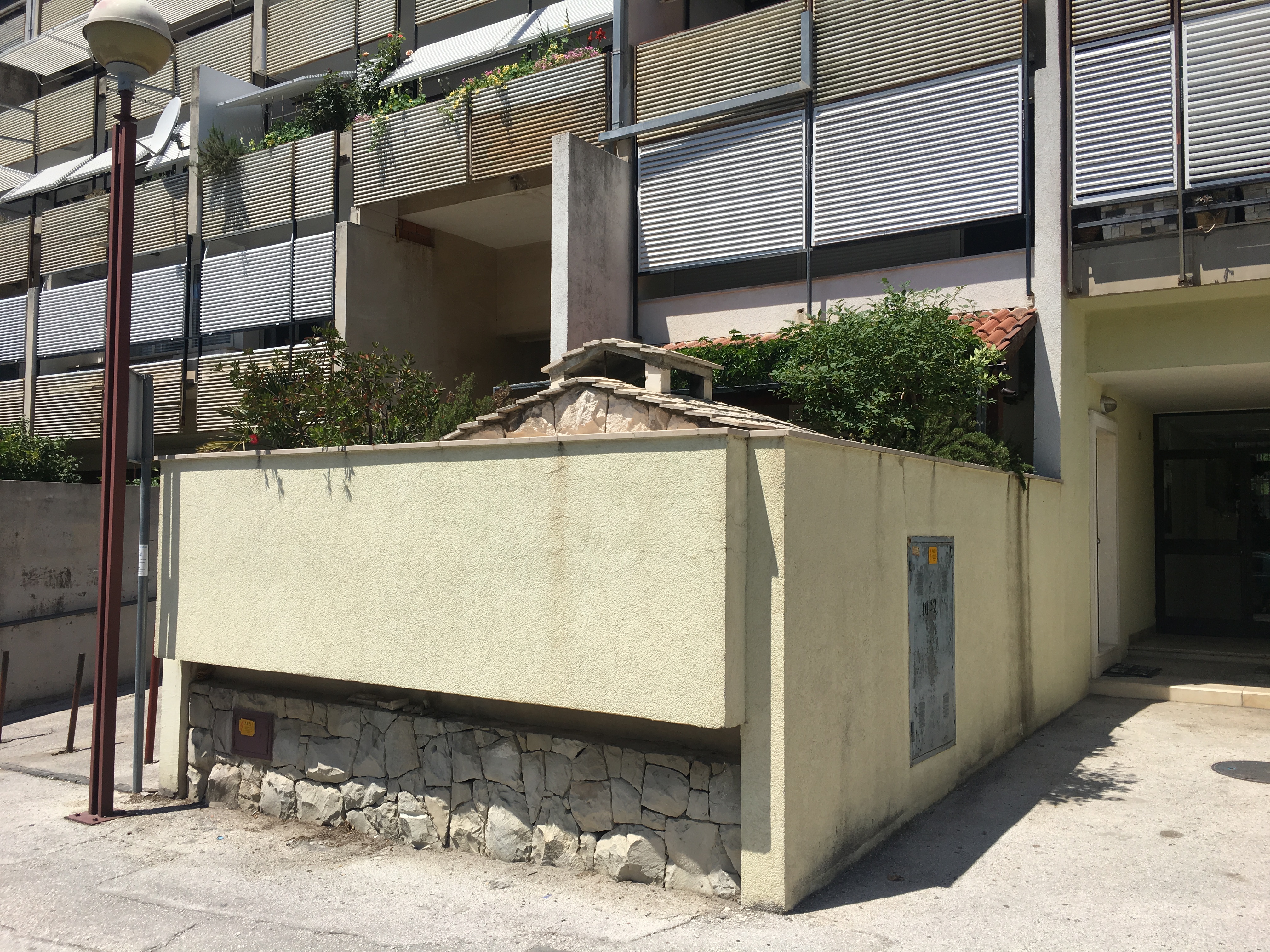 On the mainland of Croatia, at the gargantuan postwar development Split III, the folksy vernacularism of the grill house has been smuggled into the seaside tableau skillfully planned by Miran Bežan and Vladimir Braco Mušič. Every so often, amongst the 14,000 dwellings, limestone-clad chimneys peek out over concrete walls that surround ground-floor patios. There is no substitute for the intoxicating sounds and scents and social rituals of the outdoor grill, so quitting is difficult and relapses are inevitable.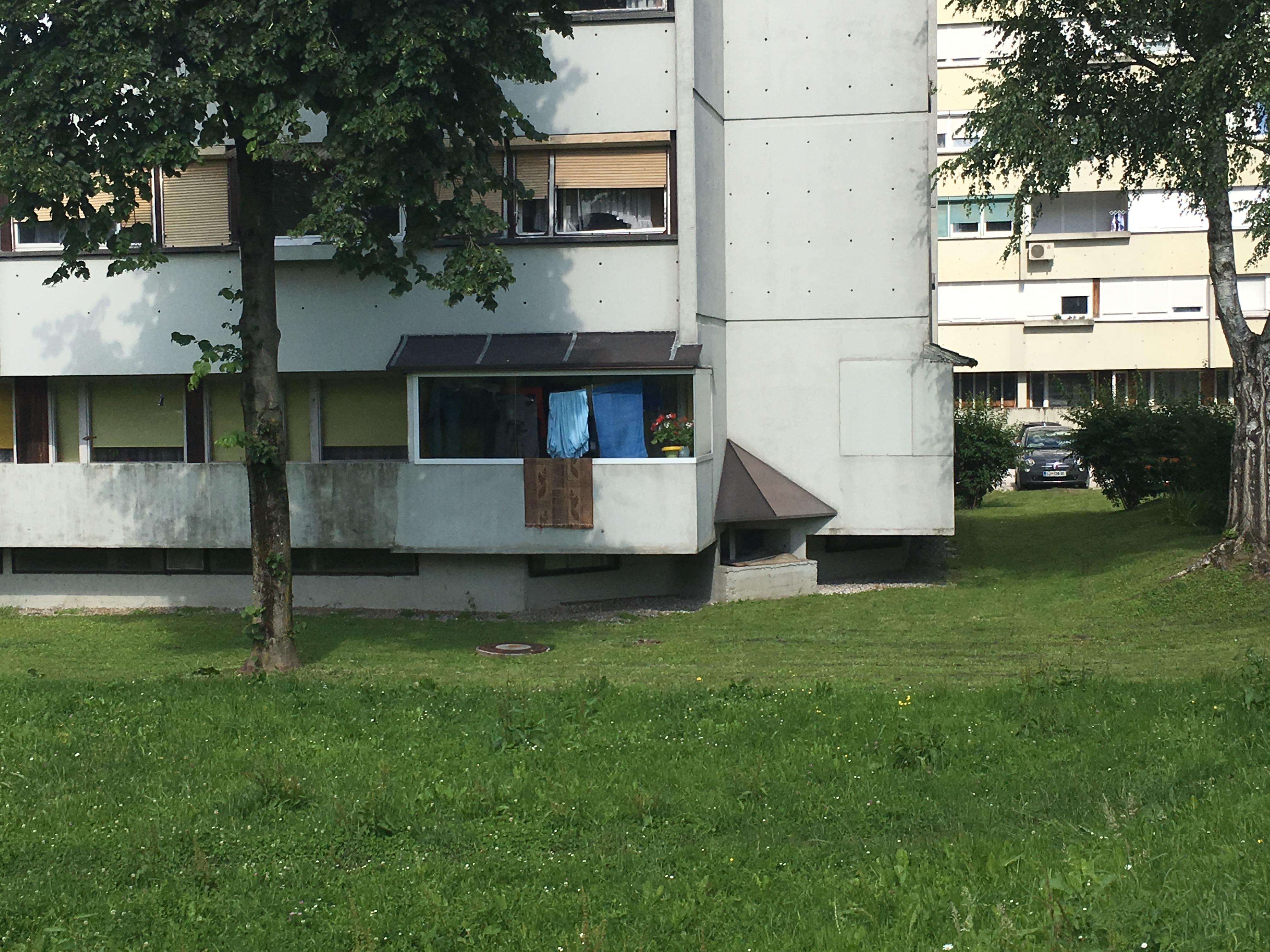 Of all the garden fireplaces I have encountered, the most surprising ones aren't in Croatia, nor improvised interventions. They are in Ljubljana, Slovenia, built into the base of an unassuming 12-story housing block from the 1960s. Spanning the 90-degree inside corners at 45-degree angles and cast from the same structural concrete as the rest of the building, the oven hood resembles a sloped sun visor. Inside, they are black with soot. I spotted them by chance while riding a bike along the river that cuts a gentle course through the capital city. Recently, deciding I wanted more information, I contacted an Airbnb host named Nada who advertises an apartment in the building. In her reply, he explained nothing about the fireplaces, only that flats were given to affiliates of Yugoslavia's secret police (UDBA), and that Melania Trump (née Melanija Knavs) is rumored to have spent a few nights there way back when. For now, like many other aspects of this tower, the story of the fireplaces shall remain a mystery.