Design Duo Messgewand Is Giving Furniture a French Twist
"We have a fascination for aesthetic ambiguity," say Romain Coppin and Alexis Bondoux, collaboratively known as Messgewand and respectively based in Paris (Coppin) and Amsterdam (Bondoux). The name for their hybrid design-research practice highlights this interest in the in-between — messgewand is German for "chasuble," a word which, in French, not only means a priestly vestment but also a colorful sporty tank top. "Our work is always oscillating between the sacred and the cheap, where the cheap is often a pedestal for the sacred," they explain.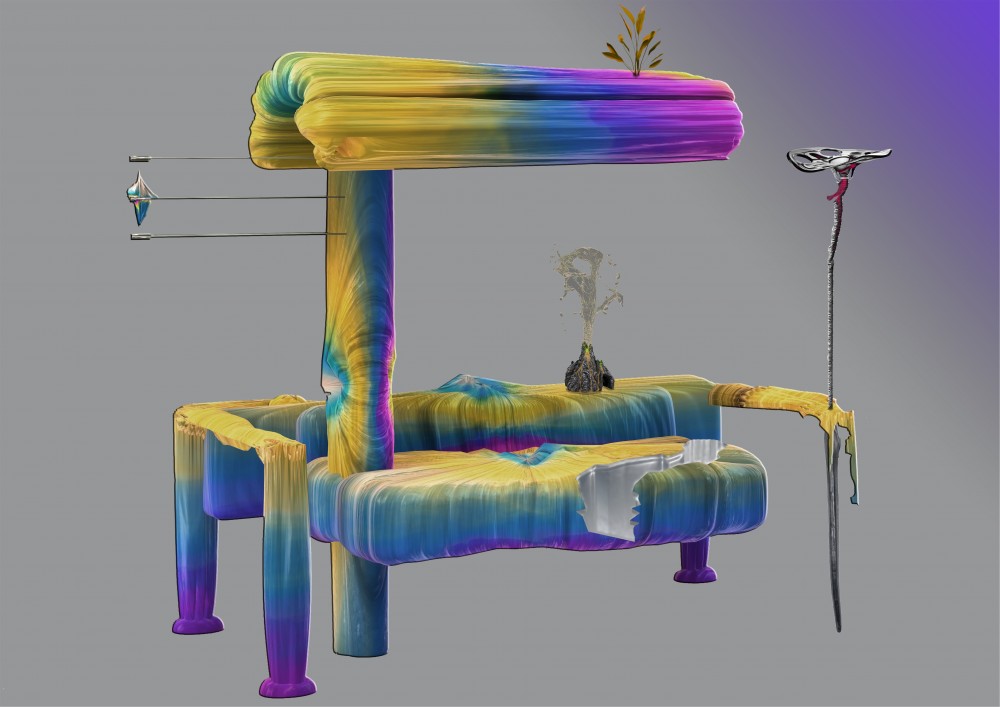 The two designers, both 27, met nine years ago while studying at applied-arts school in Nevers, France, where they bonded over a shared skepticism regarding the product-driven nature of their design education. "We were always more excited by questioning the aesthetic rules of design than answering a client's functional need," they explain. Since 2017, they've developed a way of working together between the Netherlands and France that offers the space to develop separately their personal vocabularies, as well as increasing project opportunities with a presence in two cities.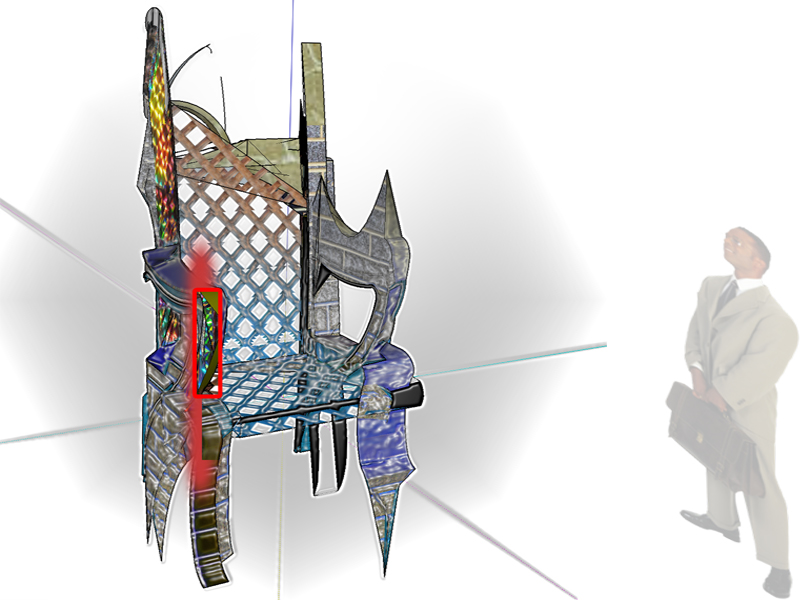 Underlying all Messgewand's work is a critique of broader systems of production and representation — by investigating the constructs of taste, materiality, and utility, Bondoux and Coppin examine the forces that shape our relationship to aesthetic appreciation and what happens when you hack them. Their discoveries will just as readily take the shape of shimmering fabric-clad lamps like Myth (2018) as they will slip into the realm of pixels and megabytes, such as the kaleidoscopic collage series Digital Furniture (2016–18).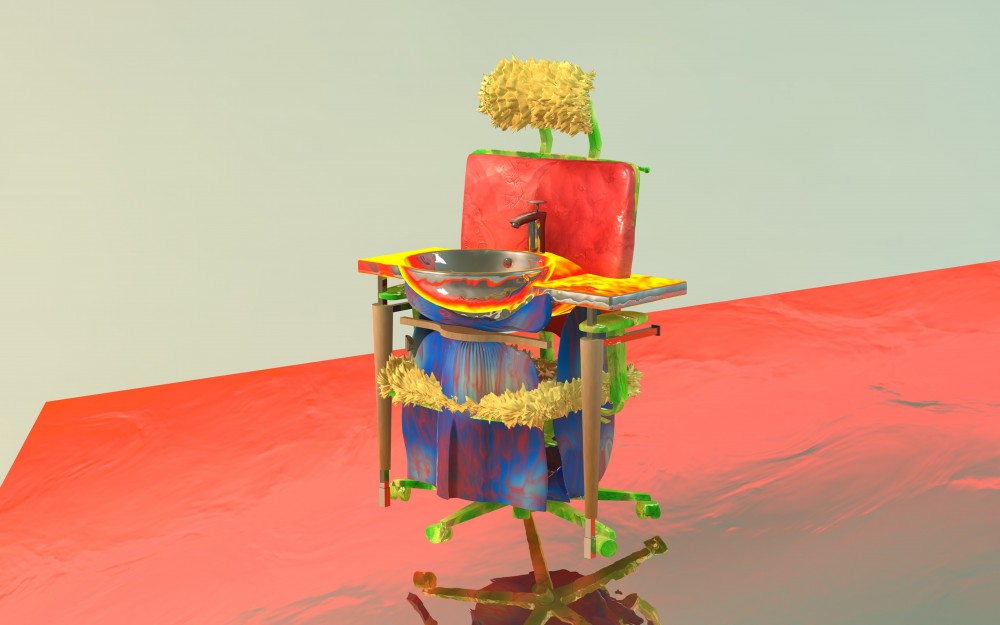 Color and texture are paramount to Messgewand's work, with materials like fluorescent latex gloves, ombré sherbet-hued tapestries, bristling red tinsel, and gloopy blue slime ensuring their supersensory creations appear both glamorous and grungy at the same time. There's also an uncanny sense of humor to how they anthropomorphize inanimate objects, their creations seemingly most comfortable somewhere between the digital and the real, frequently taking advantage of bad green screen, CGI backdrops, and exaggerated shadow effects. Summarizing their slippery aesthetic, which straddles both obsessive ornamentation and stark minimalism, Coppin and Bondoux contend, "Messgewand's identity is our ability to twist it."