INTERVIEW WITH DEBORAH BERKE, THE QUIET QUEEN OF ADAPTIVE REUSE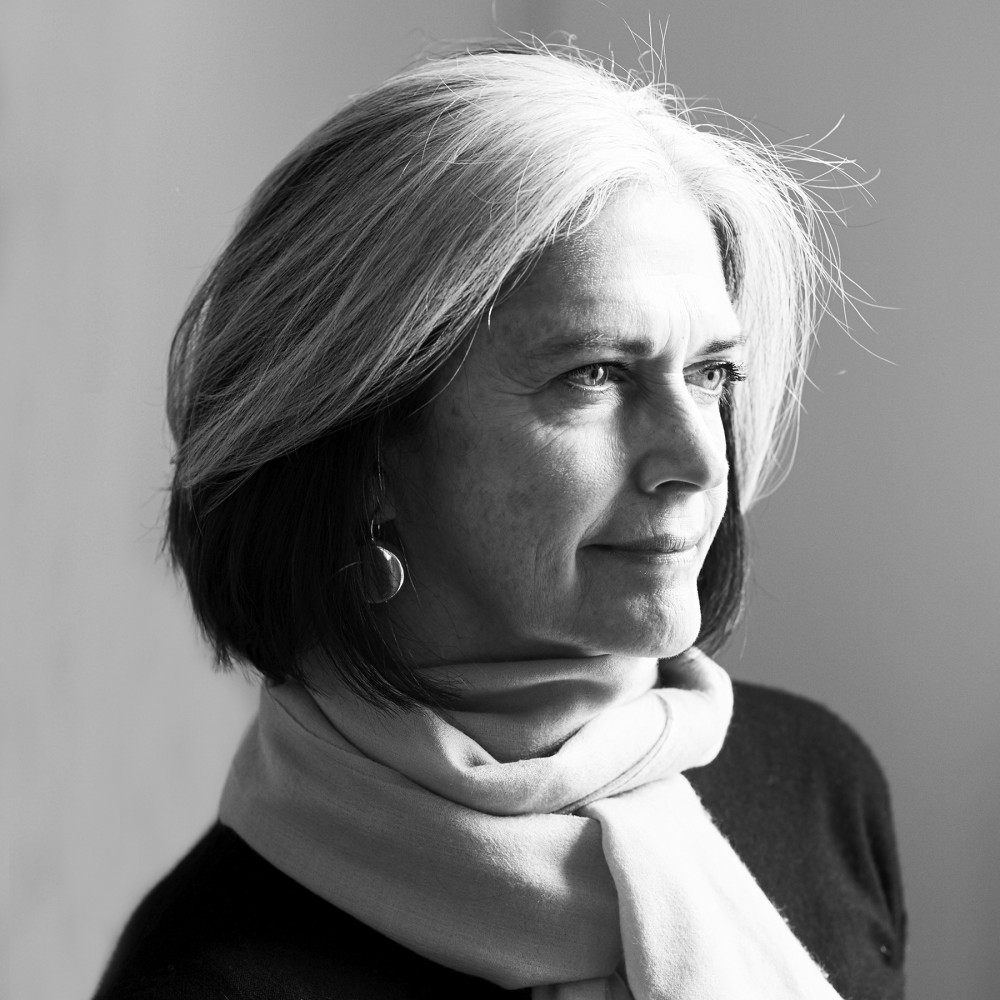 Performance Space New York, the arts institution founded in 1980 in a disused school building in New York's East Village, has recently reopened with a new name (it was formerly known as PS122), a new artistic director, and a brand new program that just started last week. Undertaken by the award-winning New York-based architect Deborah Berke, the six-year-long renovation appears subtle at first, but closer inspection reveals major alterations and additions — including a new entrance and a rooftop theater — that breathe new life into the 19th-century building. Berke is no stranger to making old buildings new again and her portfolio includes interventions, conversions, and re-adaptive uses of 19th- and mid-century marvels by the likes of Louis Kahn, I.M. Pei, and McKim, Mead, and White, not to mention a few dozen very important freestanding new buildings. Since 2016 the no-nonsense Berke is also is the dean of the Yale School of Architecture, dividing her time between her New York office and the New Haven campus. Despite her busy schedule she found time to catch up with PIN–UP in her Fifth Avenue office near Madison Square Park.
Tell me a little bit about Performance Space New York. It's such a thoughtful, beautiful project.
Thank you. We just did the ribbon cutting a few weeks ago and now the major cultural events are finally starting.
It's a landmarked building, so there wasn't that much you were able to do, was there? What exactly did you do?
We did two things. We made an addition to the north side of the building, which allowed us to put in an elevator, proper fire stairs, a community room on each floor, and a real, meaningful entrance on the ground floor. And then, on the top floor on the old building of the school we raised the roof so that the primary theatre could have really proper working ceiling height. So we added over 9,000 square feet to the original space. In many ways, the addition solves all the problems the original building had.
What was the initial brief from Performance Space New York?
The official brief came from the City of New York, who owns the building. It was to make the building meet code, which is not a particularly glamorous nor artistic brief. (Laughs.) But it was an opportunity to get the arts organizations in the different arts building to speak to each other and recognize that if they did certain things collaboratively they could use space more effectively and communally in a positive way. That programming part — which went beyond what the city had hired us to do, but actually allowed the building to do more than just be its program but be a community — was where we got the greatest pleasure. And I think where the various groups also got excited about the potential of the renovation.
Some of the individual groups have been there since the 1979. They must have had very specific views on the building over the years. Did you personally sit down with each one of them?
Yes, definitely. And New York was a very different place then. Originally, it was almost like a guerilla takeover of a building that the city had abandoned. So to bring that around to now, when I think the city better recognizes the value of its cultural capital, was satisfying and to have these organizations get the kinds of spaces they need to really do their work was super satisfying. 
Do you have personal memories of the space?
I do have memories of it, because one, I'm old (Laughs) and two, I'm a native New Yorker. I remember when the East Village was a very different place than it is now. It was more dangerous, but also edgier. I guess everyone now is sort of sentimental and nostalgic about old New York. I don't want to fall into that trap. So my conversation with the various groups was if the city is finally going to do something for us, how do we take the best advantage of it? If the city was willing to spend the money to bring proper heating and full accessibility and meet contemporary fire codes, how much more can we get out of that? How can we add value with a very modest budget? For example, many of the renovations are raw so that the interventions are visible and clear and separate from the character of the old building.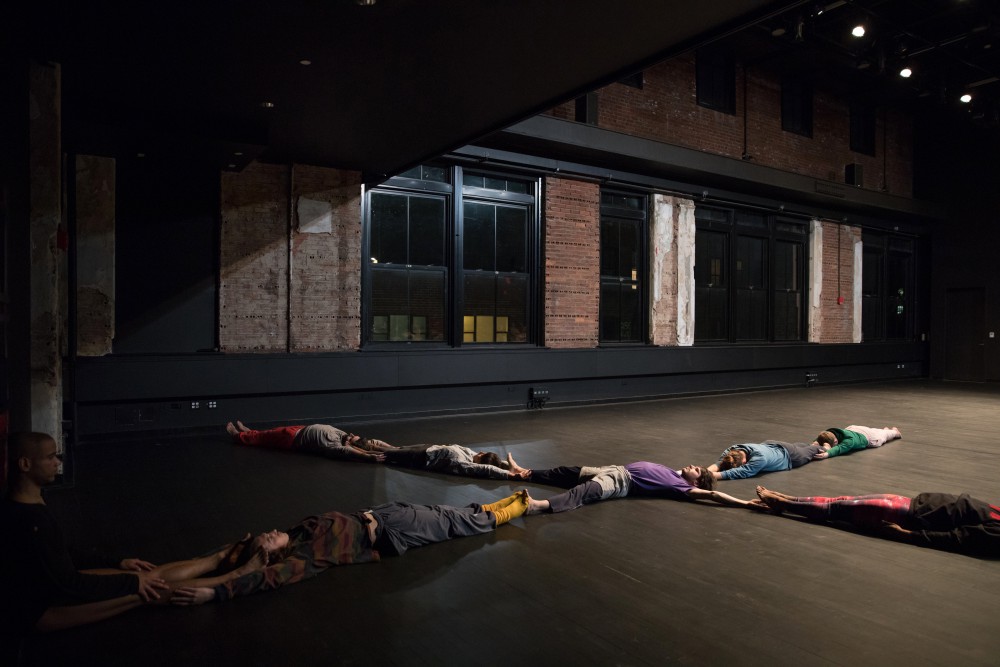 Though there is an extremely impressive theater added on top of the building, on the fifth floor. How did you manage to make that work within the "modest budget"?
It turned out that that was the most cost-effective way to do add space to the building. It would be virtually impossible to raise a ceiling elsewhere. The school was built in the 1890s it had a very different form of construction. And by putting the largest public space at the top of the building, you pull all the visitors through the whole building, and they get to appreciate what else goes on in there. It's a double benefit that the most cost-effective way to build the theater was always the best thing for the overall community of the building. The same goes for moving the entrance to the north side of the building: it's a convergence of the best and most cost-effective solution. As I said, the building had to meet contemporary building codes, which include full accessibility for all, so there couldn't be any steps on the way in. The solution was to take advantage of the empty lot next door and use it to create an outdoor courtyard and bring everybody in.
How much of the work of Deborah Berke Partners is renovation work?
We do a huge variety of work, and a fair amount of transforming old buildings into new uses and adding on to them and reconfiguring them. We also do new construction obviously, like the Cummins Indy Distribution Headquarters in Indianapolis, for example. But in the case of Performance Space New York, the building had already been transformed by the people who took over the building in the 1970s and used it and brought that up to code and rethought it without losing its character. This idea of adaptive reuse is a big part of what we do. We've turned a McKim, Mead, and White bank into a hotel and we're changing a Shreve, Lamb and Harmon YMCA housing that became the Bayview Correctional Facility women's prison into The Women's Building here in New York. We turned an Albert Kahn Ford assembly plant into a hotel; we turned a Louis Kahn Jewish community center into an art school. That's a lot of what we do and we love doing it.
And why do you think you're so good at it?
Well, I think because, in its own way, it's collaborative. It's an unusual collaboration of course, because the other creative person is gone, but you can see their hand in their work. I feel like I'm collaborating with dead people. (Laughs.) That's why we often make changes that are dramatic, bold, and of this time. We don't make pretend-old and that is really out of respect for the work of the first person, who did their work in their time. The addition at Performance Space New York is really of a totally different mindset on purpose. It's not a masonry building with punched openings, it's a corrugated, perforated, metal-clad vertical volume, so in total contrast to the C.B.J. Snyder building.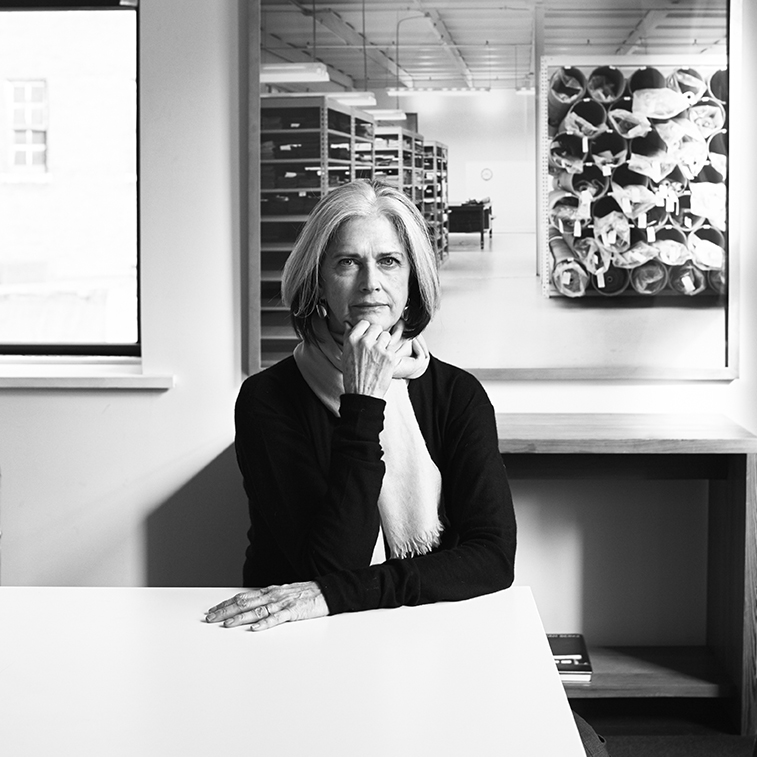 What, for example, happens when you work with an existing structure as in the Rockefeller Arts Center at SUNY Fredonia with the original I.M. Pei building?
That building was a little bit different. That's really solely a gigantic addition, it's almost like two buildings back to back against each other. We did a little bit of renovation in the Pei building, but really our addition is a new building. Its door faces the opposite direction of the way the Pei building faces. I almost feel it's like if you put your two hands together with not your palms together, but the back of your hands together, that's our relationship to the Pei building. We turned his palette inside out. His building was primarily concrete with occasional metal window punctures and we essentially made a metal-clad building that had depth, not surface, and had just the occasional use of concrete in it. That was a counterpoint to Pei but maybe in the same way that Performance Space is a real counterpoint to C.B.J. Snyder.
So do you call that preservation?
No, absolutely not. In some ways, certain parts of the building are "preserved," or acknowledged as being special. For the most part, like in Performance Space, there were details at the historic stairwells that we liked, a level of detail and ornament that can't really be done anymore today, and we kept that. It is the memory of another era. And it's quite beautiful and it has a hand to it and a patina to it, but we would never try to copy that.
Your predecessor as dean of Yale School of Architecture, Robert A.M. Stern, has a rather historical approach to his own architectural practice.
Bob Stern as an architect builds in primarily a historic language. But as a dean he was very inclusive. He invited Frank Gehry or Zaha Hadid to teach, for example. Under Bob's leadership, and perhaps even more so under mine, there are many different voices in terms of making architecture. I believe is the right way to run a school. The students should make up their own minds after hearing the positions and philosophies of many.
Would you describe that as one of your main responsibilities as dean: to provide many different voices?
I think I have multiple responsibilities as dean. Yale is a great architecture school and has been for a 100 years and I feel that it is my job to maintain that but to also expand that definition for the 21st century. That involves greater integration of sustainable, resilient, environmentally appropriate architecture; greater engagement of the architect and building in the city now that more than half the world's population lives in cities; and taking advantage of what a place like Yale University has, which are all these other extraordinary minds that architects should be in conversation with for cross-disciplinary collaboration and the exchange of ideas. And, finally, my responsibility is to make it possible for anybody who's qualified, who wants to be an architect, to study architecture without taking on enormous debt. Because I think architecture needs to look like the community it serves, and it serves everybody.
May I ask you one last kind of silly question?
What is it?
When did you decide to have your signature Susan Sontag-style grey streak?
(Laughs.) When did I decide that? Well, I had been coloring my hair for a while but when I started turning really gray my mother said to me: "You know, that's really becoming." My mom is now 96 and looks great so I always follow her advice. She's a very, very chic woman. 
Interview by Felix Burrichter. Edited By Drew Zeiba.
Portraits by Josep Fonti.