INTERVIEW: French Super Nose Barnabé Fillion on Rose Perfume, Charlotte Perriand, and the Smell of Airports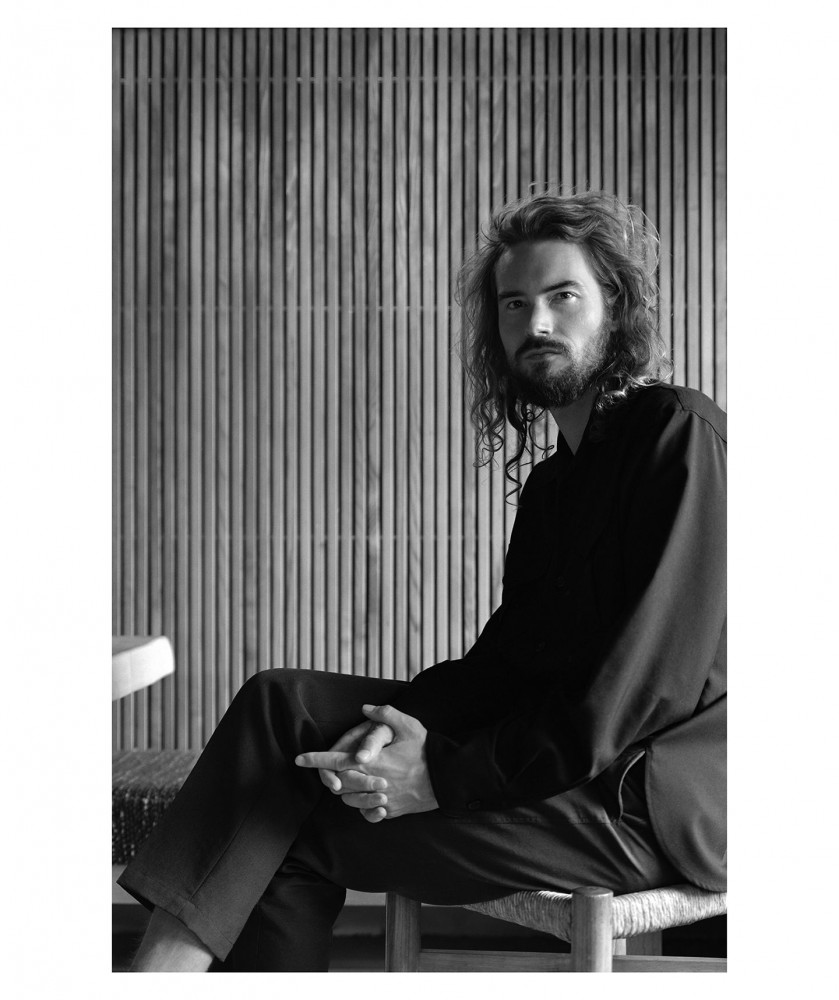 The French architect and designer Charlotte Perriand (1903–99) was a pioneer of Modernism who pushed boundaries, both by making her mark in a male-dominated industry and advancing cross-cultural exchange during her many stays in Japan. Rōzu, the new Aesop scent developed by French perfume designer Barnabé Fillion, was created in homage to Perriand. Just like the designer, Fillion is passionate about Japanese culture, the wild beauty of the outdoors, and the adventure of travel. Rōzu, Japanese for "rose," is Fillion's unconventional ode to the Wabara rose, a dusty pink flower which hails from outside Kyoto, on the shores of a lake where Perriand planned to build. Along with Rōzu, Fillion also created a line of aromatic candles. Named Ptolemy, Aganice, and Callippus, after astronomers of note for some spiritual space travel, the candles are a first for Aesop (which, it should be noted, also takes its name from Greek history, the ancient storyteller known for his fables). With a pandemic holding the world in its grip and movements widely restricted, the Paris-based perfumer believes this moment is an opportunity for reflection and hopes to refine sensory landscapes. The glimmer of a candle can serve both as enlightening ritual and sensual spin around the globe. Besides, Fillion's combination of olfactory stargazing and anecdotal globetrotting can offer a much-needed sense of direction. Eva Munz let her nose travel to Fillion's fragrant destinations from the comfort of her New York home before zooming in with him in Paris.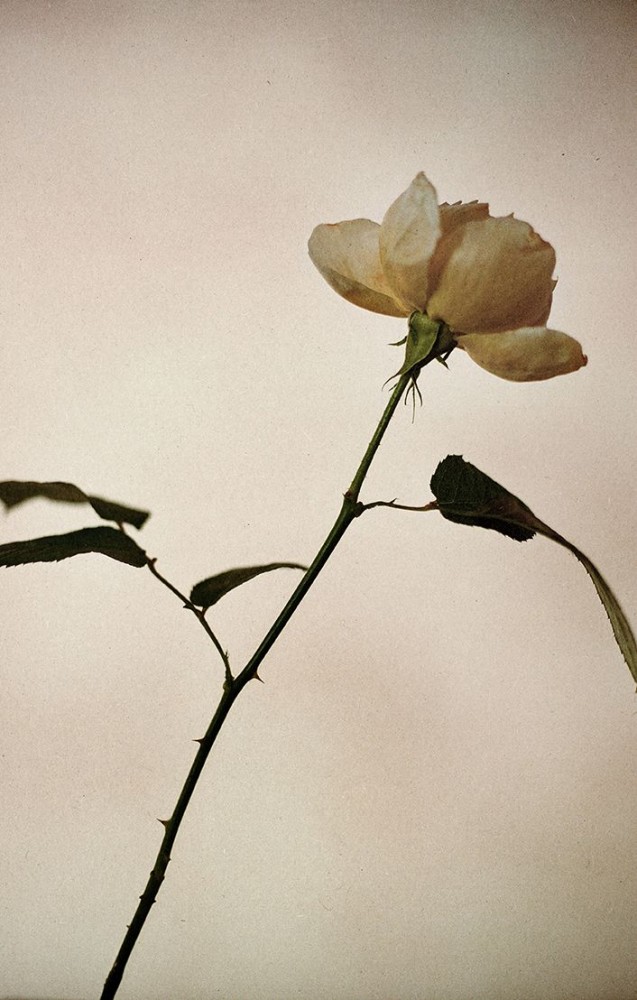 Rōzu is a surprising interpretation of an old classic. I'm in love. Did you intend to reinvent the rose?
Thank you! I definitely wanted to break some of the preconceptions and rules of a floral fragrance and went down a different road. I've been traveling through Japan and collaborated with some creatives, two generations of artists and botanists in Japan, who developed the Wabara rose as an homage to the late French designer Charlotte Perriand. Their background was explicitly not in perfume because I wanted to approach the scent from the aesthetic of the flower itself. The rose looks almost like a peony, it's full and round, and has a pale beige color. When the Wabara rose fades, that's the fascinating part, dashes of pink emerge and it gets this metallic sheen, almost copper. The effect is quite magic.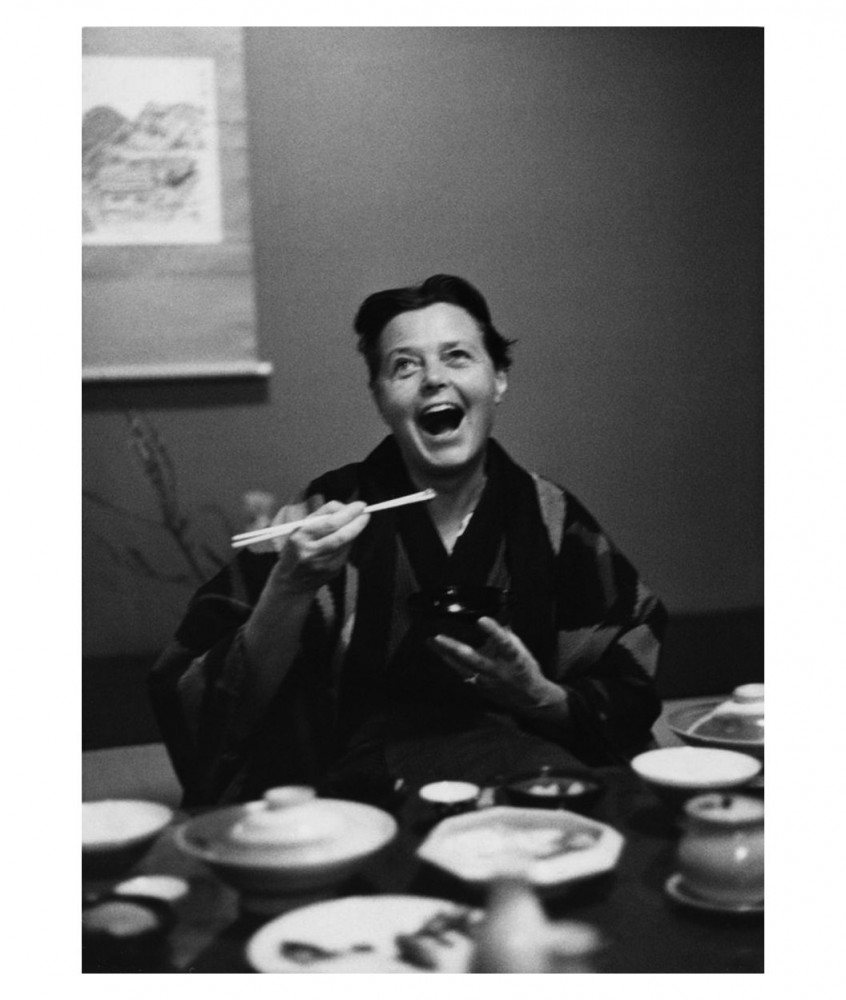 What's the connection to Charlotte Perriand?
Wabara rose is grown near the Biwa Lake in Japan, about one hour north of Kyoto. At this exact spot Charlotte Perriand planned on building a pavilion on its shore. I'm quite close to Perriand's daughter Pernette and we've been discussing ways to celebrate her mother's life and work. People at Aesop — with its dedication to architecture and design — were instantly enthusiastic. So, Pernette and I went on several trips to Japan to retrace Perriand's first steps in Japan during WWII and the years that followed. It was incredibly inspiring. Charlotte Perriand was after all the first woman designer to work in Japan and share concepts of European design with people over there. It became a vibrant exchange of ideas on craft and design in the industry.
Charlotte Perriand (middle) with architect Jinzo Sakakura (left) and two craftsmen (1941).

Charlotte Perriand's exhibition at Takashimaya department store in Tokyo (1941).
Did Charlotte Perriand wear fragrance?
Yes, although she wasn't crazy about it and definitely not the type to wear a traditional rose scent. She wore a men's vetiver scent religiously for some 30, 40 years. But I didn't want to recreate that, but rather something that embodied her spirit. I incorporated the vetiver note into the base of Rōzu, so you smell it very, very lightly at the beginning and then we twisted that masculine idea into something more of a unisex perfume. You have these notes of aromatic plants unfolding, like this fresh vibrant shiso note, which for me represents Japan, and its high mountain peaks. Shiso smells just like the cold, like the snow in the Alps — Perriand liked to explore. 
There's also an element of ephemerality to it, a hint of the noble melancholia of decay, which Japanese are so good at celebrating. 
Yes, the Japanese creator of the rose, Keiji Kunieda, was really into that fleeting aspect. He also helped me look at the Wabara rose in a different way. How the petals fade, how the color, the brightness, and these metallic notes develop. And so we translated these elements of snow and metal to perfume. From the shiso, through the flower, to the earthier tones, and underpinned it with woodier, muskier notes.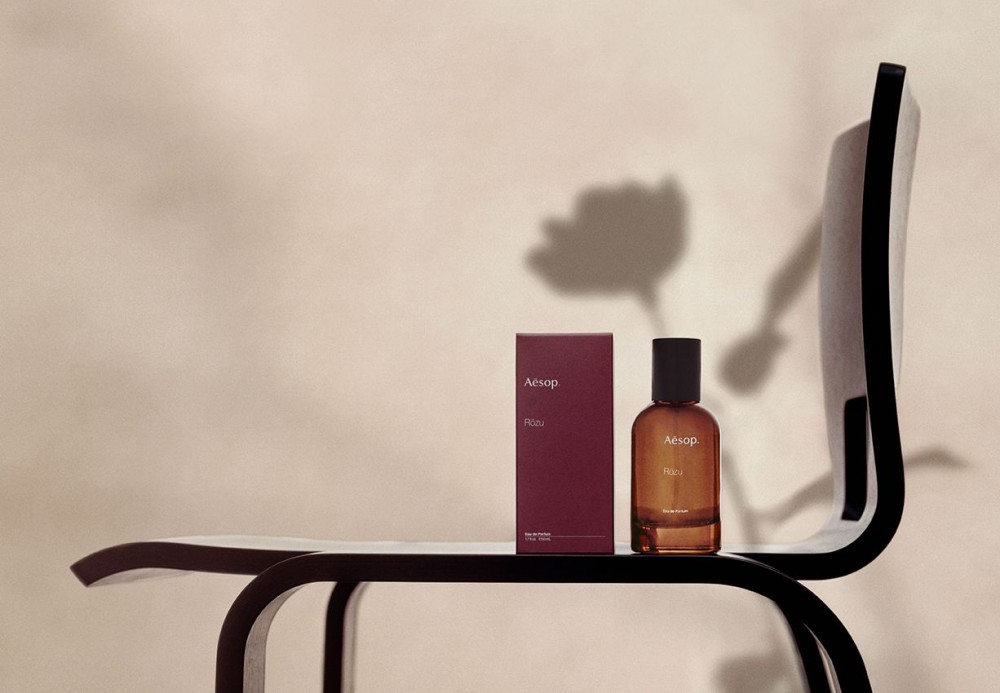 How do you approach a fragrance? Do you work on it all by yourself?
At Aesop we're always collaborating with the team, which takes meticulous care of formulations. During development there's obviously a lot of back and forth. We wanted to find the right ingredients for the symmetry, neither too masculine, nor too feminine. I run some compositions by Kate (Dr. Kate Forbes, Global Director of Innovation) in Australia, who I literally have an amazing chemistry with. But overall it is a rather lonely endeavor. Over time I have developed my own — I guess you call it artistic language — which is very different from the traditional school of perfumery.
Tell me about that, because I smell uncanny synesthesia.
I love that you use the word synesthesia, because I am a synesthetic. The way I perceive scent is not like other perfumers. My nose works differently. I don't come from an olfactory idea but from visual and tactical impressions. In my mind I dive so deep into the matter, that I literally touch the smell. I have a tangible connection to the fragrance. I want to evoke texture, volume, and a shape, something I've seen or felt. I want to draw up a landscape. Those are my points of reference. 
Did your background in photography sharpen that sensibility?
Let's say photography was helpful racking the idea of synesthesia in focus. I was working on a photo book, a kind of visual encyclopedia. I took Polaroids with an SX-70 and replaced the lens with a magnifying glass, mostly pictures of flora, the botanical world. The magnifying glass rendered the still photography extremely abstract, so you could see all the details and textures. Then I assembled all of these shots into a book titled Pictorial Encyclopedia, which I refer to when I begin to work on a perfume. It's like an archive, which works like my personal index of memories. It's fascinating how different senses reach different parts of the brain, how one can dial up another. 
Recently a lot of people were trapped at home and let olfactory appearances slide.
That makes me think of friends of mine, a couple. One of them told me that when he was stuck in Mexico and his boyfriend in Paris, he just wore the perfume that I gave him, when he went to bed alone, so he wouldn't miss his boyfriend so badly. That was the best compliment I could get, not only for my perfume. I'm happy when I see that my friends share certain sensibilities and uphold rituals. I'm not making perfume for loud personalities. I want people to be more receptive, to open their hearts. I want to approach the world with nuance and I think something like perfume enriches life and those rituals are very important especially now.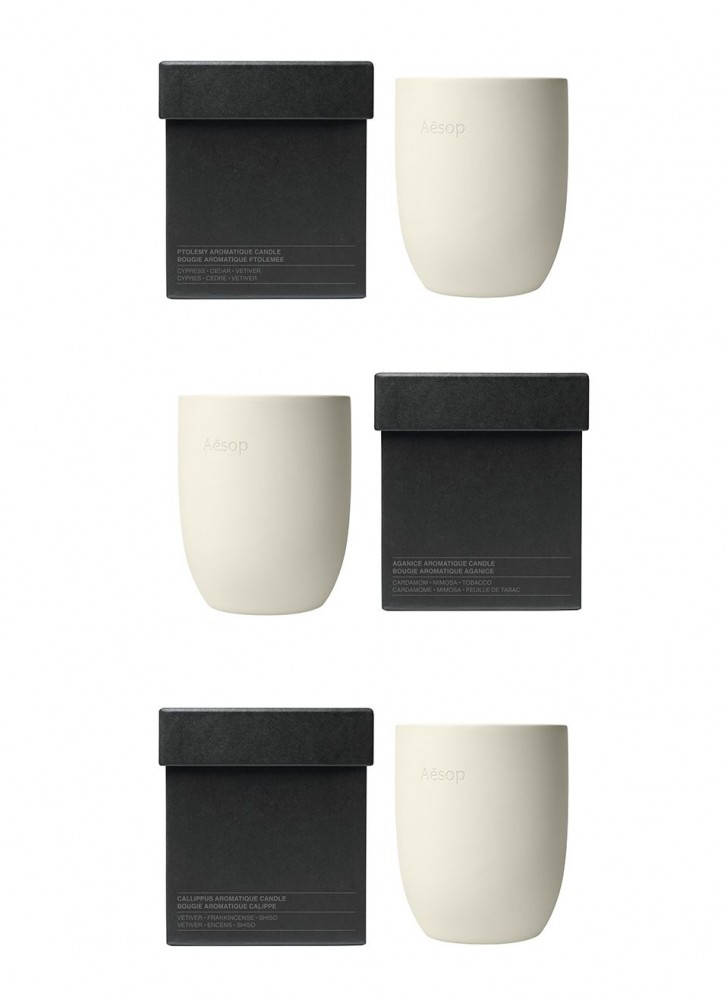 You've also created a whole line of scented candles. Do you see lighting them as a ritual?
Yes, I think the lockdown gave us an opportunity to be more introspective, a chance to be in touch with the sensual world. Whether it is a spritz of long-lasting perfume on a scarf, or a blanket, finding the special corner of the house and celebrating that space, it makes us pay attention. Aesop has a strong relationship with architecture. We wanted to expand the interiors and offer landscapes for different homes and special people in them. So the names of the candles are inspired by great astronomers, some of whom developed the solar system. Historically the great explorers have always looked at the stars for navigation, the world was discovered that way. I think at this time the idea of the flickering light in the distance was persuasive. A light can overcome the darkness, and the image of stars in the sky guiding you is just beautiful. 
Scents can also transport you to other places.
Most of my scents are inspired by travels I made. The Aganice aromatic candle (named after the first female astronomer of ancient Greece) for instance is related to the time when I lived in Morocco. In Tangiers at Cap Spartel there's a spot with a gigantic mimosa forest and you can see from Africa over the Straits of Gibraltar and there is Spain. Jean Genet, one of my favorite poets, lived, worked, and died there. For me this place is charged with so much tension, beauty, nature, and history. The view over the ocean, the scent of mimosa, the spicy notes, the whiff of a kif smoker, incenses, those elements inspired Aganice.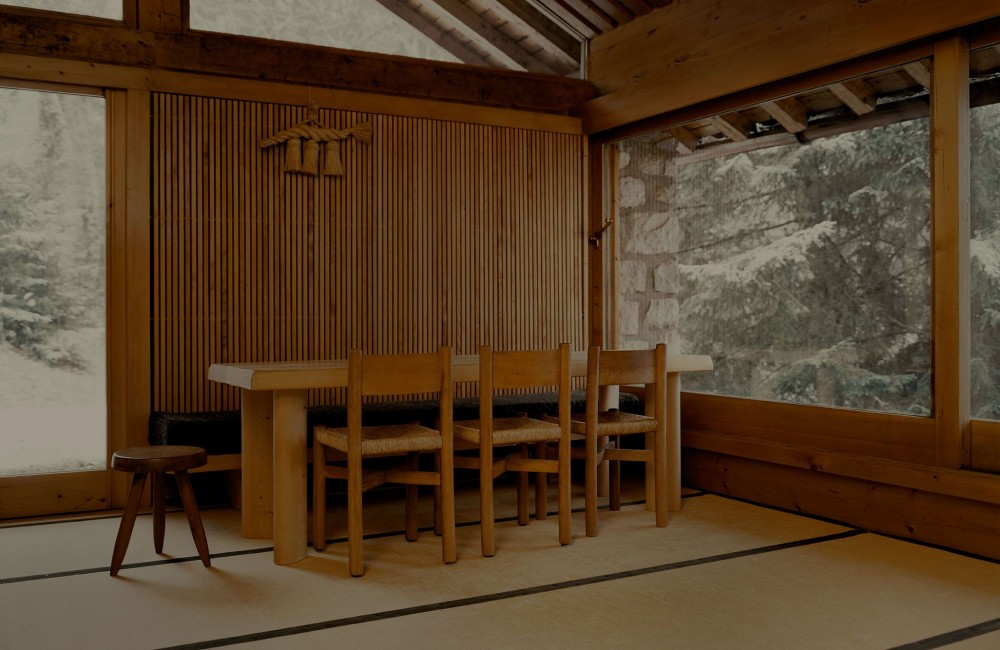 Tell me about the other landscapes.
Ptolemy (named after the Greco-Egyptian astronomer) evokes the forest on Yakushima Island, one of the oldest in Japan where a variety of cedars like Jōmon Sugi grow in abundance, this enoki, mossy wood is just beyond real. The discovery of that island was also the inspiration to Hwyl, the second perfume, which I created for Aesop. Then in the third candle Callippus (Greek astronomer and mathematician) refers to the smokiness and the cosmos. I can't forget that story of the twelve dusty brothers, as I call them, the first men to go on the moon. Many of them talked about the scent of the moon, as one of the profound memories they had of their journey. Obviously they couldn't smell anything under their helmets, but when they came back into the cabin, for a split second, when the dust of the moon on their suits came in contact with the oxygen, they all smelled smoke, a hint of fire. The resinous smell was a precious experience. And I think these ephemeral moments and memories, that beauty is something fragrance can capture. For me it is in essence a reference to the thoughts of (Jun'ichirō) Tanizaki's In Praise of Shadows. The celebration of the present, when you take care of yourself and the world, light candles instead of electricity and reflect on what progress really means.
So you see this moment also as a chance to reconsider simpler pleasures?
I see a lot of people around me who have a hard time getting work done, meeting family expectations. Establishing rituals has a balancing effect. Candles are not just decorative ornaments or an opulent smell, I think the little light can satisfy a very large need.
You're based in Paris, but as a passionate traveller, how do you deal with this new reality? 
It's become very difficult. In the past I chose my projects so I was able to move the way Charlotte Perriand did. As soon as I could, I would escape to the mountains, to Japan, I've always been traveling and I have a very good team that is following up on work when I'm not around. But, even without the pandemic, I shouldn't travel as much as I do. It is, however, the biggest stimulation of my artistic expression. So it's essential for my health, my wellbeing, and part of my work. I need to go to see suppliers, source ingredients, new ways to distill, and I try to find other rituals. If I'd have to stay still entirely I'd probably go crazy. 
Cypress, cedar, and vetiver are the main ingredients of the Ptolemy candle by Barnabé Fillion for Aesop.

Cardamom, mimosa, and tobacco are the main ingredients for the Aganice candle by Barnabé Fillion for Aesop.

Vetiver, frankincense, and shiso are the main ingredients of the Callippus candle by Barnabé Fillion for Aesop.
During the pandemic, you escaped to Mexico.
My wife is Mexican and we have been developing this personal project, the Institute of Synesthesia (ARPA) and a big part of it is in Mexico City. We are launching it at the end of January. I want more people to discover the possibilities of the olfactory world. 
We all miss traveling. Can you just describe what JFK smells like?
Ha! That's such a good question. Challenging. I think it would depend a lot on the number of people around, the businesses, the shops. You'd probably feel the quality of the air and the rush of them getting to their planes. You'd sense that everything is transitional, people are not totally there. Part of them is still on the plane, it also depends on where the arriving ones boarded, so it's an in-between world, with a lot of emotion. The only airport that really struck me was London Heathrow and the horrible smell of the flooring. Unforgettable and totally unique to London. 
Interview by Eva Munz.
All images courtesy Aesop.