DECOR MEETS FINE ART IN AN EXHIBITION AT THE VILLA SAUBER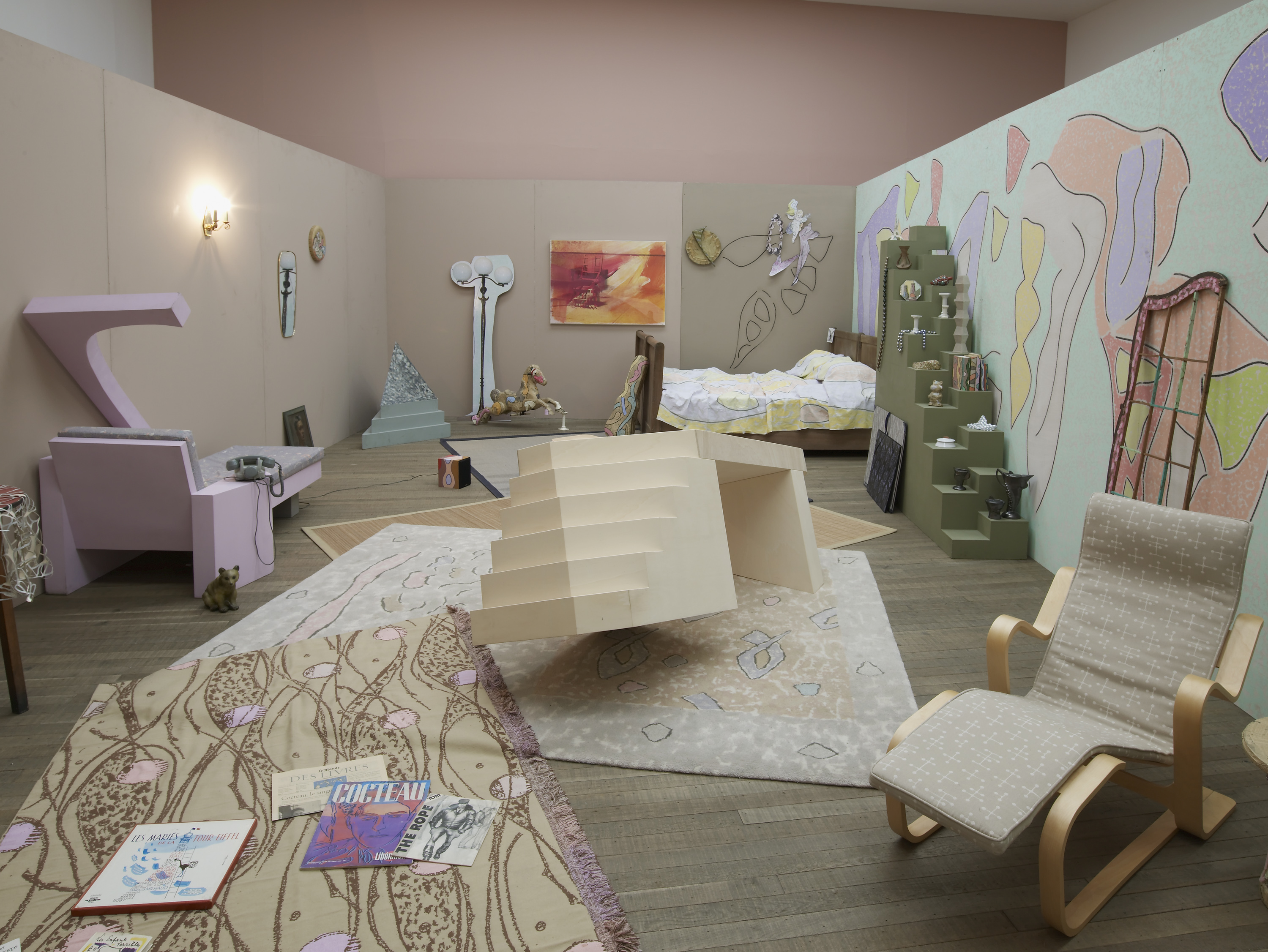 In the Monte Carlo exhibition "Portraits d'Intérieurs" at the Musée National de Monaco Villa Sauber, Marc-Camille Chaimowicz, Danica Dakic, Brice Dellsperger, Nick Mauss, and Laure Prouvost brilliantly occupy the Art Deco spaces of Villa Sauber (designed by no other than Charles Garnier) with works that inhabit the fine line between decor and fine art, erudition and invention.
Every room of the former private residence has been completely reconfigured by the individual artists using wallpapers, carpets and curtains, pictures, mirrors, flowers, and even precious china. Particularly impressive are the rooms by Nick Mauss and Marc-Camille Chaimowicz. The latter built on the ground floor is an homage to Jean Cocteau's Enfants Terribles, which includes furniture, artworks (A Warhol! A Tillmans!) and even the perfume TOM by Tom of Finland.
On the first floor Nick Mauss's piece Concern, Crush, Desire, pays homage to Cocteau's beloved set designer, Christian Bérard and is a reconstruction of an antechamber decorated by Bérard in 1939 for Guerlain's Champs-Elysées Institute, with yellow velvet and cotton appliqué. Nick Mauss' drawings are a counterpoint to many set decoration projects: Pavel Tchelitchew's scenery for the ballet Ode, an annotated scale model of the set created by Natalia Goncharova for La Péri, as well as two photographs in which Constantin Brancusi captures Lizica Codreanu dancing to Satie's Gymnopedies, and Cocteau's drawings of Bérard made up and dressed as a transvestite.
This curatorial idea behind this truly wonderful show, conceived by Célia Bernasconi, was of mixing original work with pieces from the museum's weird collection of artworks selected by the artists, and it makes for a surprising and interesting result. Also the show has a flavor of nostalgia and really seems to focus on the eternal problem of how radical content in contemporary art is challenged when displayed within the bourgeois interior, while simultaneously tackling the urgent and new problems of art versus contemporary domesticity and the role of art as commodity and/or decor.
The cherry on top: The wallpaper Marc-Camille Chaimowicz created in secret homage to Genet's famous quote about lube being one of the three most important things in life, are available for purchase at the museum.