CRAFT CATCH UP: NORWEGIAN ARTISTS ELLEN GRIEG AND ELISABETH VON KROGH
Seussian spiraled ropes and abstractly zaftig vases transformed Norwegian Crafts and Galleri Format Oslo's Curio booth at the recent Design Miami into a fantastically cartoonish universe. The title of the exhibition Insubordinate Creatures gestured at the animated quality of Ellen Grieg's textiles and Elisabeth von Krogh's ceramics, anthropomorphizing dyed nylon mischievously hanging from the ceiling and painted clay defiantly posing on the floor.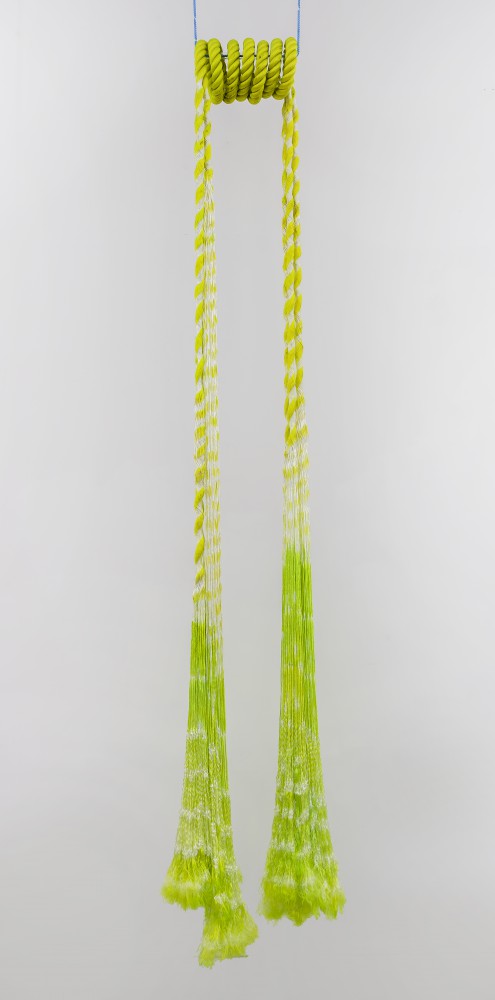 The light bright colors of Grieg's rope sculptures — lime green, orange sherbert, and lemon yellow, each fading into white — felt especially akin to South Beach's Art Deco surroundings. Grieg, however, had never been to Miami before. In fact, this trip for Design Miami was the 69-year-old artist's first time in the United States. "I'm mostly in my studio," she confessed. An ambient influence to Grieg's work is her background in dance, which she practiced intensely as a youth before studying textiles in art school. There's a sense of movement to her hanging ropes. Though they're inert, your eye follows the line they draw through space while their texture and fraying threads make you imagine what it'd feel like to reach out and touch them.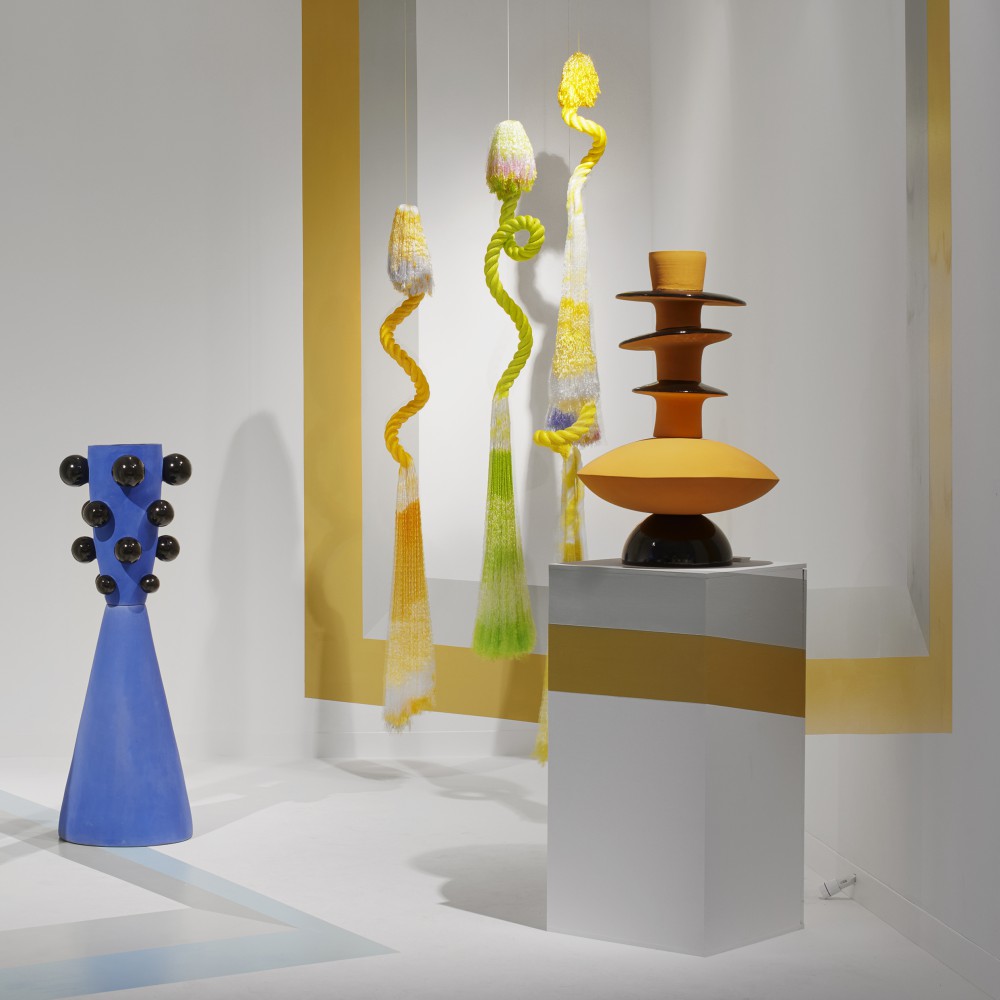 There's a yin-yang balance to the pairing of Grieg and von Krogh's works — respectively, levity and weight, accents of white and accents of black. But their sculptural crafts share a sense of humor and playfulness as well as a materiality and scale that provokes a hyper-awareness of your own body. These similarities perhaps stem from a common context. Grieg tells me that she's known von Krogh since about 1970. For many years, both artists were living and working in the artist collective "Frysja," a former industrial site on the outskirts of Oslo, ground zero back then for new experiments in ceramics, glass, and textiles. At the time, postmodernism was in the air as well political movements like second-wave feminism and Euroscepticism. While von Krogh moved elsewhere in 1983, Grieg's practice is still based out of the "Frysja."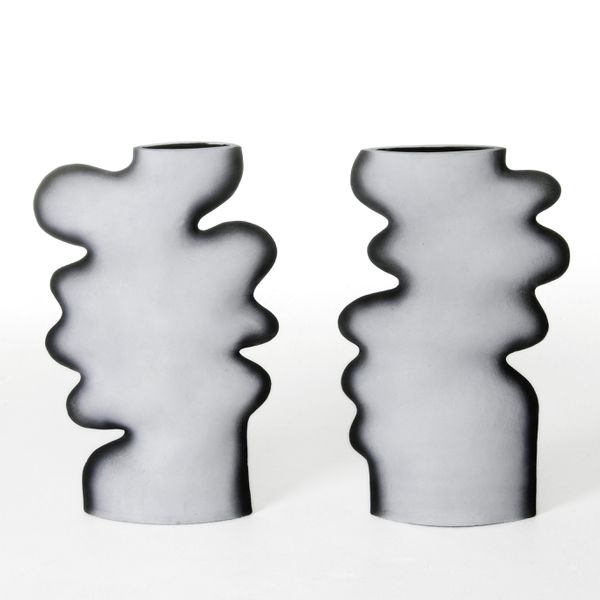 Norwegian Crafts curator Lars Sture explained that Grieg and von Krogh "were natural choices because they reflect a reality within Norwegian Craft Art, where a generation of strong female artists through the 70s and early 80s have been paving the way for a younger generation fighting for the acceptance of craft art within a broader landscape of visual arts, not only in aesthetic terms but through political activity, negotiation with governing bodies for bettering the conditions for artists across the visual arts." One of these negotiations includes affordable stabilized rent for artists at the "Frysja." Sture added, "I thought it important to tell a story different from the male-dominated histories often told within international design."