DESIGN DISPATCH: Favorites from the Miami Design Fair
In previous years Design Miami's temporary exhibition tent seemed like the pretty but neglected step child left to melt in the sun of a parking lot opposite the Miami Convention Center (where the main fair Art Basel Miami Beach annually opens shop). But this year, now that construction on the surrounding park is finished, Design Miami takes pride of place amid the hullabaloo that descends on the city every December.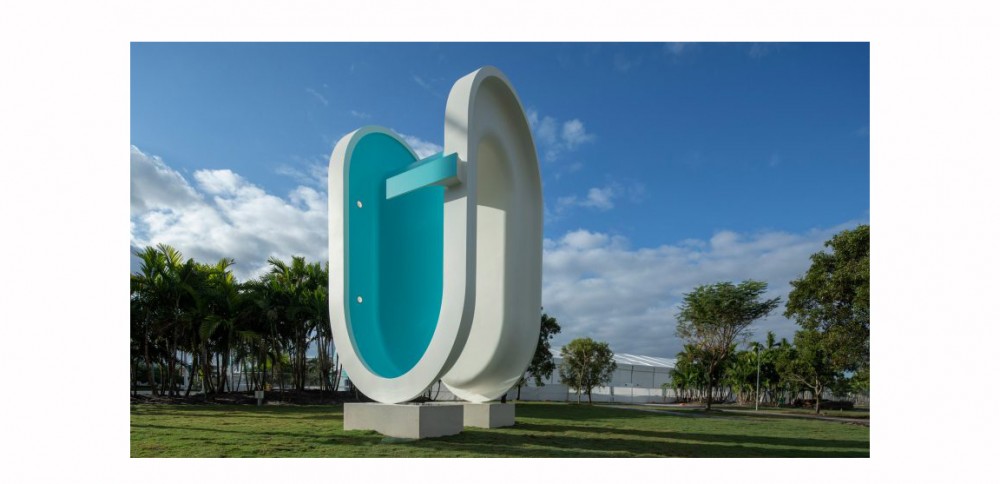 No word on whether Elmgreen & Dragset's neighboring Bent Pool sculpture served as inspiration, but this year's theme for the fair was "water," whether too much or not enough of it. (With rising sea levels, in Miami it's more likely to be the former.)  Perhaps it was the new directorship of Aric Chen (formerly of M+) that challenged the dealers to bring out some of their better wares, but the consensus was that the offerings were stronger than in previous years, with plenty of eye-catching works perfect for the digital stream. PIN–UP asked photographer Sansho Scott to take a deep dive with his finger firmly on the shutter release. Click through the slideshow to see some of his favorites.