HORIZONTALLY INCLINED: ONE DESIGNER SELECTS EIGHT ICONIC LOUNGE CHAIRS
Recline in style with eight enduring chaises hand-selected by New York-based designer Leon Ransmeier. These perennial favorites are equally at home by the pool or in the chicest shrink's office. Confessions optional.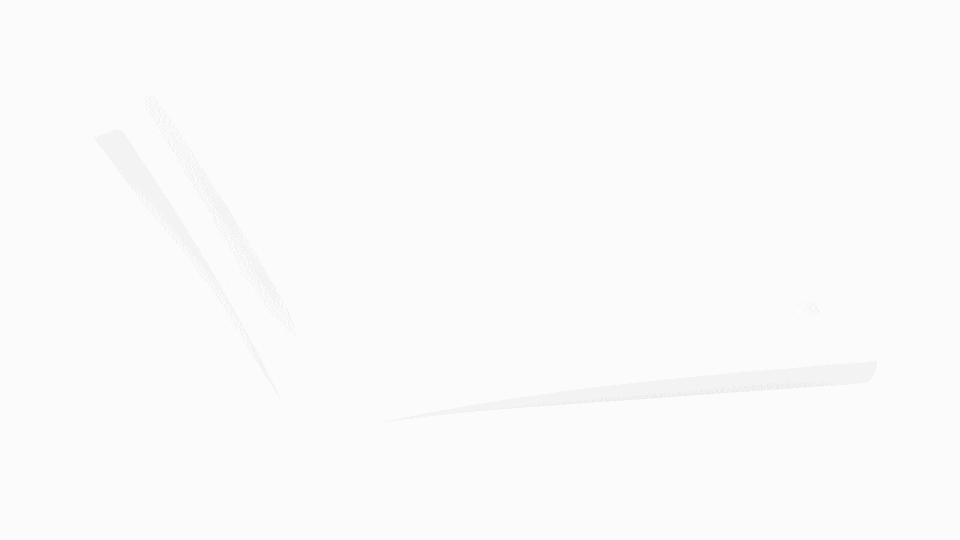 Leon Ransmeier, Two Step Lounge (2018); Bent aluminum. Available through Friedman Benda, New York.
"I designed this chair for Blow Up, an exhibition curated by Felix Burrichter that enlarged an imaginary dollhouse to adult human size. If dollhouses enable children to construct domestic fantasies, the distorted scale of Burrichter's installation allowed me to realize an industrial fantasy. The Two Step Lounge developed out of our process of building a series of miniature 1:6 models from aluminum sheet. Bending a pre-rolled part perpendicular to the axis is unusual, and we weren't sure if it could be produced industrially at full scale. It was an experiment!"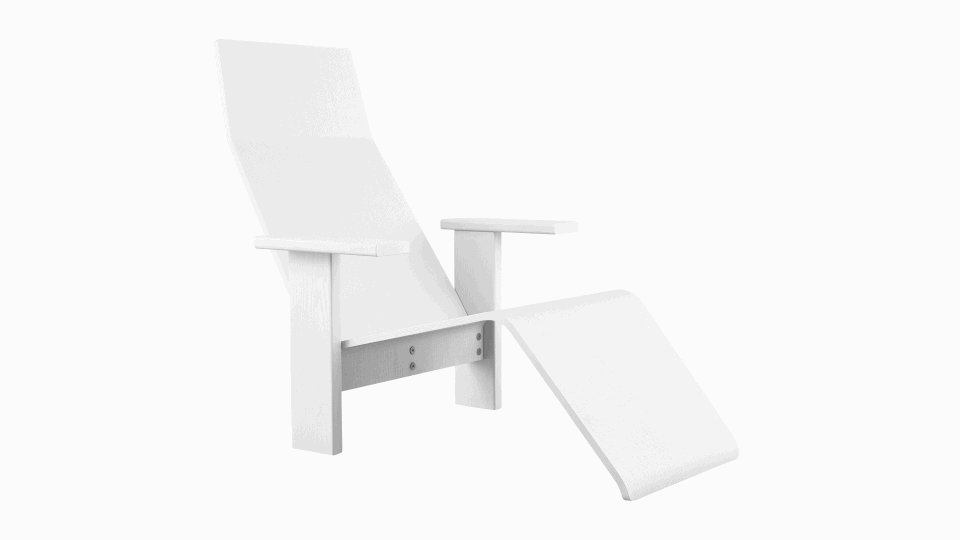 "I am drawn to the human silhouette in chaises longues. They not only suggest a comfortable place to sit — in the way that chairs do — but demand relaxation, as you must relinquish contact with the ground. The Quindici MC15 by Ronan & Erwan Bouroullec for Mattiazzi synthesizes this visual language of comfort with orthogonal blocks of wood. The chair is basic, and yet isn't — the straightforward armrests and feet are distinguished by subtle proportions and the plywood panels meet in a clever sandwiched construction."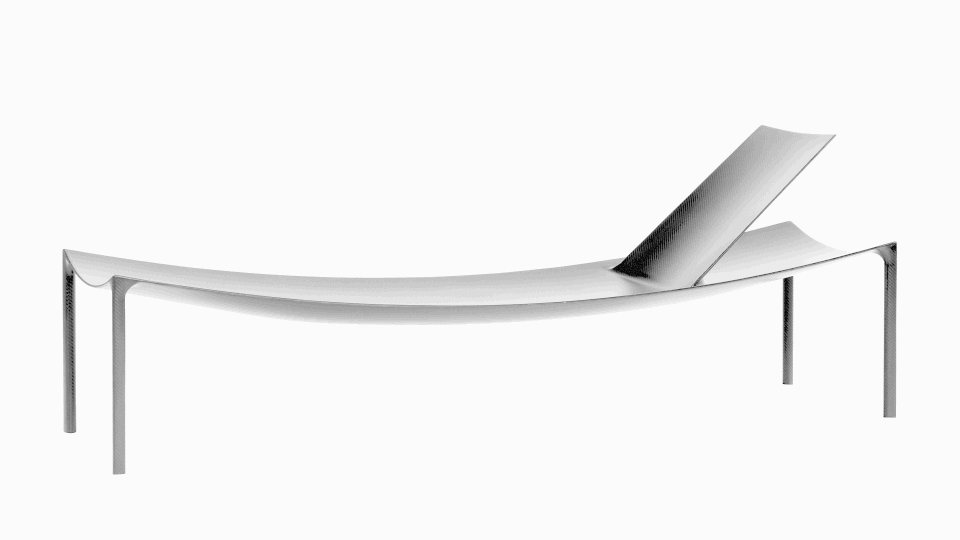 Konstantin Grcic, Karbon (2008); Carbon fiber. Available through Galerie kreo, Paris.
"Karbon transmits an otherworldly aura, appearing to sag under the weight of an invisible body. The surface is so thin that one imagines it might bend further upon use, though the appearance of flexibility contrasts with its disregard for traditional ergonomics. It looks both uncomfortable and elastic at the same time. The vertical legs reveal the rigid nature of the carbon fiber, a material that allows for a thin profile and extremely stiff structure."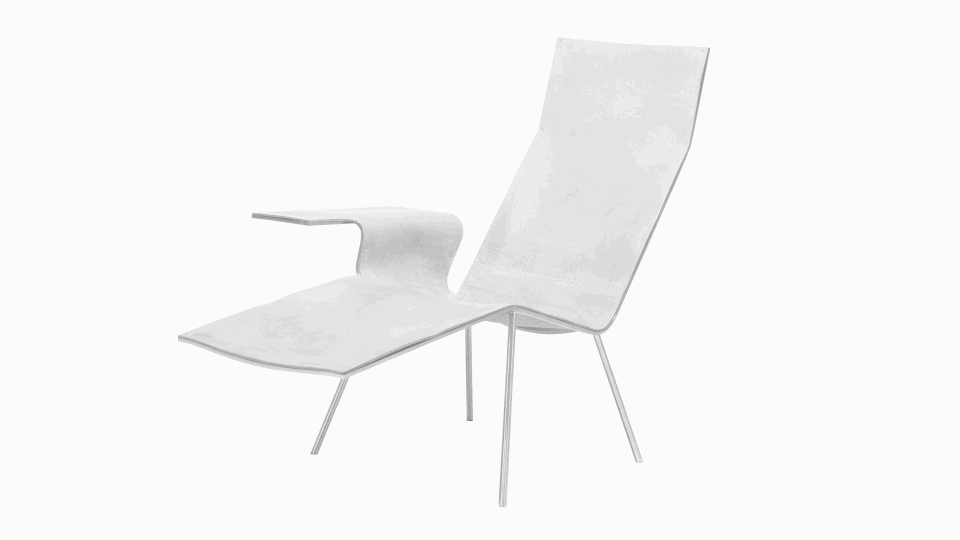 Maarten van Severen, Leather Lounge Chair 04 (2004); Leather, stainless steel. Available through DePadova. 
"Maarten van Severen had a way of setting formal precedents using ordinary materials. This upright chaise features a single asymmetric armrest cum side table. The table and the chair surface are constructed the same way — thick, vegetable-tanned belt leather screwed onto a stainless steel outline — reminding us that the table is really more of a mutant armrest that can support a book or magazine, precisely the sort of thing one might be holding in a chair like this."
Alberto Meda, Long Frame Chaise Longue (1994); Extruded and die-cast aluminum and PVC-coated polyester. Available through Alias.
"Alberto Meda's technical approach to comfort comes from his background as an engineer. As a result, relaxing poolside on one of these would be like getting a suntan on a suspension bridge: a pair of steel tension cables brace an assembly of aluminum extrusions and castings to support the textile mesh. As with many chairs featuring a textile sling stretched between two lengthwise members, the Alias-produced Long Frame Chaise Longue is an evolution of the Eames Aluminum Group."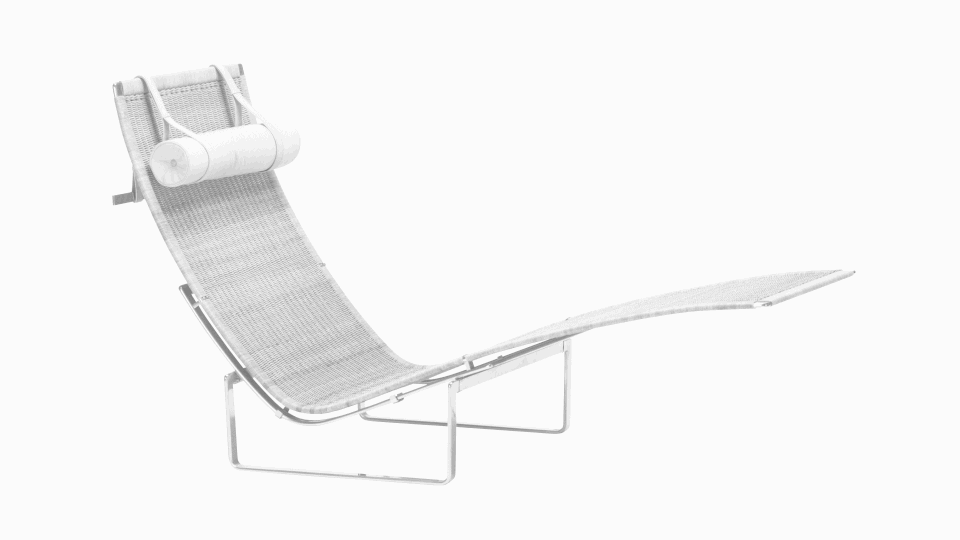 Poul Kjærholm, PK24 (1965); Satin-polished stainless steel, wicker. Available through Fritz Hansen. 
"Wicker has been used since ancient times to produce baskets and furniture. The PK24 combines wicker with exposed stainless-steel connections and a thin profile to form a decadent chaise longue. The stroke of genius is in the adjustable headrest, stabilized by a single stainless-steel bar. Its suspended weight suggests a polished weapon hung on display, visually balancing the cantilevered footrest."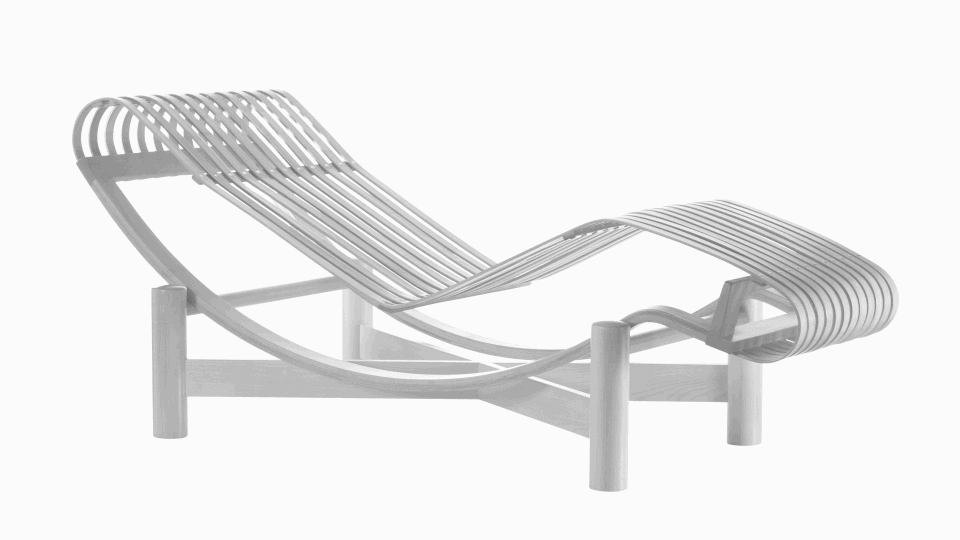 Charlotte Perriand, 522 Tokyo Chaise Longue (c. 1940); Bamboo. Available through Cassina. 
"Charlotte Perriand designed this chaise longue in 1940 or 41, during her time in Japan. The chair could be seen as a material translation of the B306 chaise longue she previously designed with Le Corbusier and Pierre Jeanneret in 1928. Usually when a product is translated from one material to another, it becomes plastic in order to make it cheaper. Here, what was chrome-plated steel and leather became teak or bamboo, achieving a natural quality that gives the impression of a marooned castaway longing for luxury and recreating an icon with the materials at hand."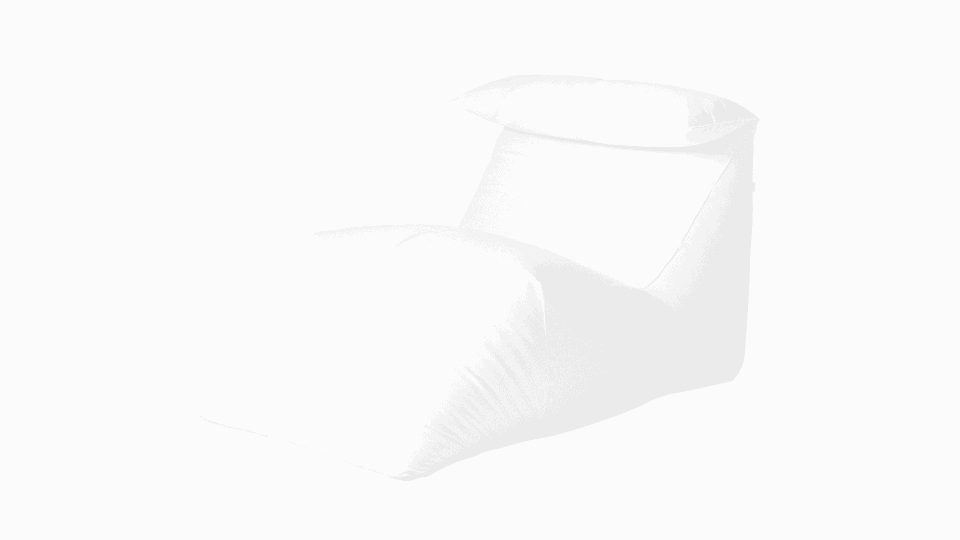 Mario Bellini, Le Bambole Chaise Longue (1972); Molded foam, leather. No longer in production.
"At one point I wanted to design a chair like this, until I discovered that it already existed. This chaise longue is a lesser-known member of the Bambole family, designed for B&B Italia and made famous in 1972 by Oliviero Toscani's photographs of model Donna Jordan lounging on them topless. It has the pillowy appearance of a bean bag, though the crisp rectangular footprint affirms the molded foam construction. It's both sexy and lazy at the same time, all by itself."
Selection and Text by Leon Ransmeier.
Taken from PIN–UP 26 Spring Summer 2019.