BRASSY: A New Essential Oil Burner for Burning Essential Oils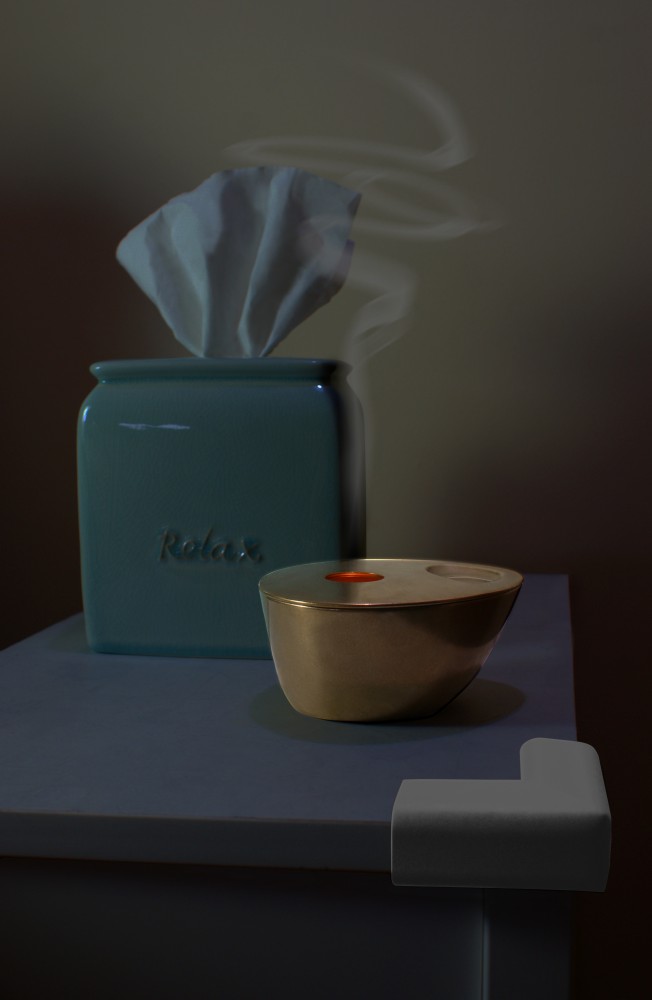 It's fair to say that for Aesop, the love of architecture and design is more than just skin deep. Since its founding in 1987, the Australian purveyor of fine skin care has commissioned luminaries such as the Campana brothers, DIMORESTUDIO, Snøhetta, and Frida Escobedo, to name but four, to design its stores, which now number over 200 all around the world. Aesop's most recent boutique in Rome was conceived by film director and design enthusiast Luca Guadagnino (Call Me By Your Name), who produced custom-made door and cupboard handles which include details replicated from his own apartment.
Given such dedication to excellence in design, it's all the more surprising that Aesop had never yet produced an actual design object. But now the brand has brought out its first-ever home accessory, an oil burner, designed with its line of scented oils in mind. A joint project between Aesop's creative director, Marsha Meredith, who is based in New York, and designer Henry Wilson, based in Sydney, the burner took four years to develop. But it wasn't the geographic distance that dragged out the R&D: since this was Aesop's first foray into saleable design objects, Meredith and Wilson were bent on achieving nothing less than the perfect symbiosis between form, material, and function.
Wilson, a graduate of the Design Academy Eindhoven, started collaborating with Aesop six years ago, when the company's founder, Dennis Paphitis, personally commissioned him to design two Aesop stores. Paphitis also mentioned to Wilson over coffee a concept based on an old Greek tradition. "They would burn leftover cooking oil using a wine-bottle cork with a thread poking through it — as the wick burns so does the oil," Wilson recalled. "The idea was we would mix in essential oil and you'd have a sort of oil candle." An idea that was great in theory, but which in practice produced an overpowering kitchen smell.
Meredith and Wilson thus began trials for a safe, non-smelly oil burner. Glass and porcelain were quickly dismissed in favor of solid brass, "for its ideal heat-transfer properties," says Wilson, who also kept pushing for the burner's irregular shape, which prevents the oil from ever being placed above the heat source. "The piece is only meant to gently heat the oil, not burn it." The shape also makes for an alluring hybrid between an ancient-Roman oil lamp, a 1970s Vereco bowl, and a teapot warmer. As for the choice of brass — a material that in contemporary design circles risks falling victim to its own success — it's not the shine that Wilson and Meredith were after. "The more you touch it, the more it becomes dark and gets a really nice patina," says Wilson, who keeps his oil burner in his Sydney apartment, by the sea. "The salt in the air has completely transformed its color. Whether you want to restore it is entirely up to you. Certainly not me."
Text by Natalia Torija Nieto. Artwork by Matthew Raviotta for PIN–UP.
The Brass Oil Burner can be purchased either online or at select Aesop stores.
Taken from the forthcoming PIN–UP 25, Fall Winter 2018/19.