BOOK CLUB: El Internacional (1984–1986): New York's Archaeological Sandwich
In the early 1970s, Catalan artist Antoni Miralda was among the wave of young creatives who took advantage of the cheap rents in the old manufacturing districts of lower Manhattan. And it was in Tribeca, at 217 West Broadway, that he later opened El Internacional Tapas Bar & Restaurant. The subject of a glorious new book — El Internacional (1984–1986): New York's Archaeological Sandwich — in its short but intense two-year lifespan the legendary restaurant was as much art installation as eatery.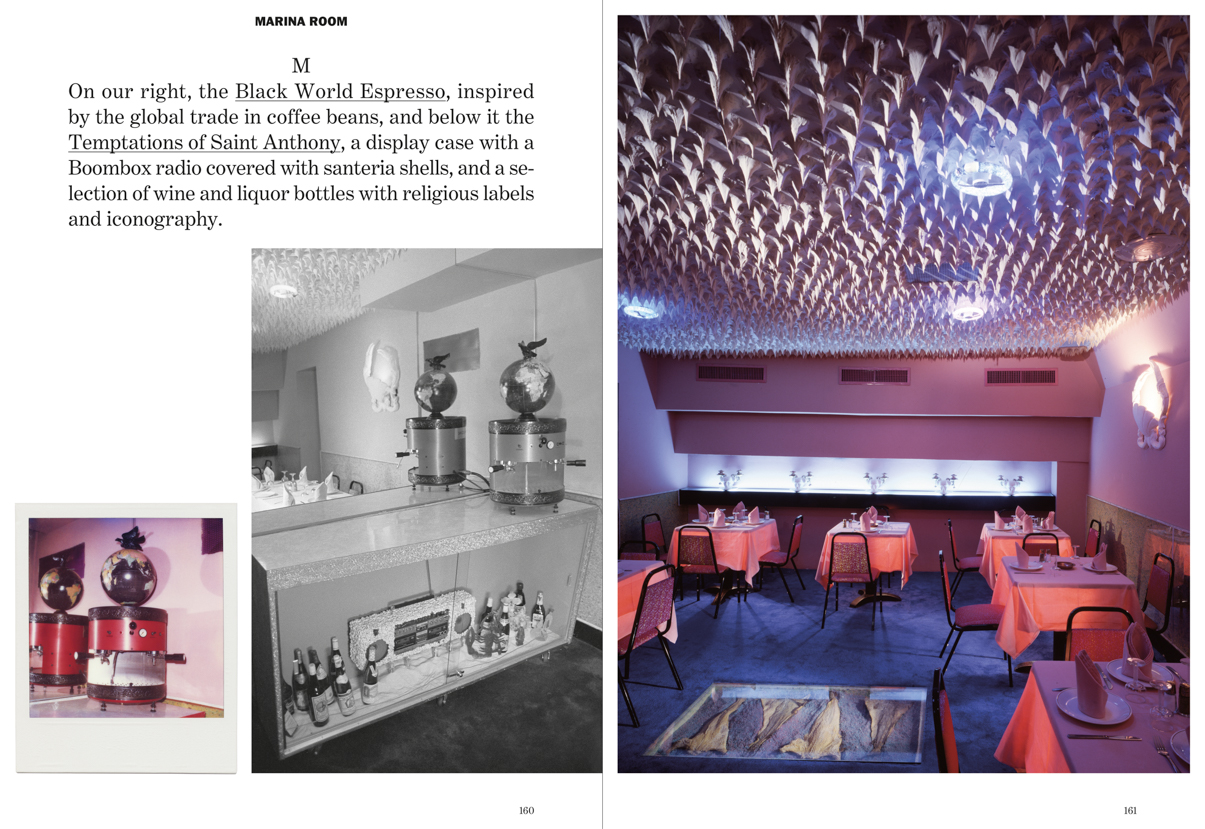 Published by Miralda's own Food Cultura foundation, and dizzyingly laid out by celebrated Spanish design studio Bendita Gloria, New York's Archaeological Sandwich deftly captures the spirit with which Miralda ran El Internacional, deluging the reader with 272 pages of imagery and information plucked from the restaurant's prolific archives. Leasing the space of Teddy's, a former nightclub with alleged mob ties, Miralda paired with chef and fellow Spaniard Montse Guillén to serve tapas to artists and non-artists alike, while also enlisting them as performers in curated rituals. In its constantly changing décor, diners might be illuminated by candlelight or cheap fluorescents bouncing off a glitter ceiling, descend acrylic stairs with encased wedding cakes, be serenaded by blaring conch shells or watched over by chrome-horned animal skulls and a cutout of Ronald Reagan. Word got around quickly and the restaurant's regulars soon counted 80s art- and pop-culture royalty such as Jean-Michel Basquiat, Pina Bausch, David Byrne, Umberto Eco, and Grace Jones.
A decisive moment in the development of El Internacional came when a series of renovations revealed original 1920s mosaics from the building's first iteration as a dining hall serving traditional German fare. Miralda remembers: "When we uncovered the original European tiles on the wall, it was as if we were literally chewing and swallowing layers and layers of a savory archaeological sandwich. Piercing, excavating, and picking through textures of the 1950s and 1960s, removing the cable conduits and wire." But, behind the all-hours happenings, the experimental and documentary "video menu" displayed on its monitors, and the "hand-picked, sexiest" wait staff, El Internacional was a project fueled by artistic passion. Accompanying the book's rich visuals are letters, press releases, and manifestos which reveal a deep commitment to innovation and overturning expectations. Essays by food historian Paul Freedman and others testify to the lasting legacy of a space where even sitting and eating could become an act of creation.
El Internacional (1984–1986): New York's Archaeological Sandwich, edited by James Casey and Angelo Palma (Éditions Dilecta/Food Cultura, 2017)
Text by Natalia Torija Nieto. All images courtesy Éditions Dilecta.