NOMADIC COMFORT: AT HOME WITH ARTISTS SLAVS AND TATARS
Since 2006, the artists' collective Slavs and Tatars has traveled the globe, moving residences between the U.S., Paris, and Moscow, pursuing an art practice that oscillates between lectures, installations, and the publication of books and other printed matter. For the past two years they've been in Berlin, where they've converted a charming Altbau-apartment into a comfortable treasure trove of multicultural artifacts. Located in the central Moabit district, the apartment is within a short walking distance of where the Berlin Wall once stood — Slavs and Tatars' founding duo, one of Persian background, the other Polish, often describe their cultural sphere of interest as "somewhere between the Berlin Wall and the Great Wall of China." "In our work we have long been interested in redeeming a radical agency within crafts," say Slavs and Tatars by way of explaining how they've filled the five rooms with furniture and rugs sourced from artisans in Iran, North Africa, Poland, Siberia, and Uzbekistan, to name but a few. In addition to the rare furniture finds, Slavs and Tatars have installed works by artists such as Agnieszka Kurant, Cyprien Gaillard, Janek Simon, Florian Auer, and Giorgi Xaniashvili, many of whom are also friends.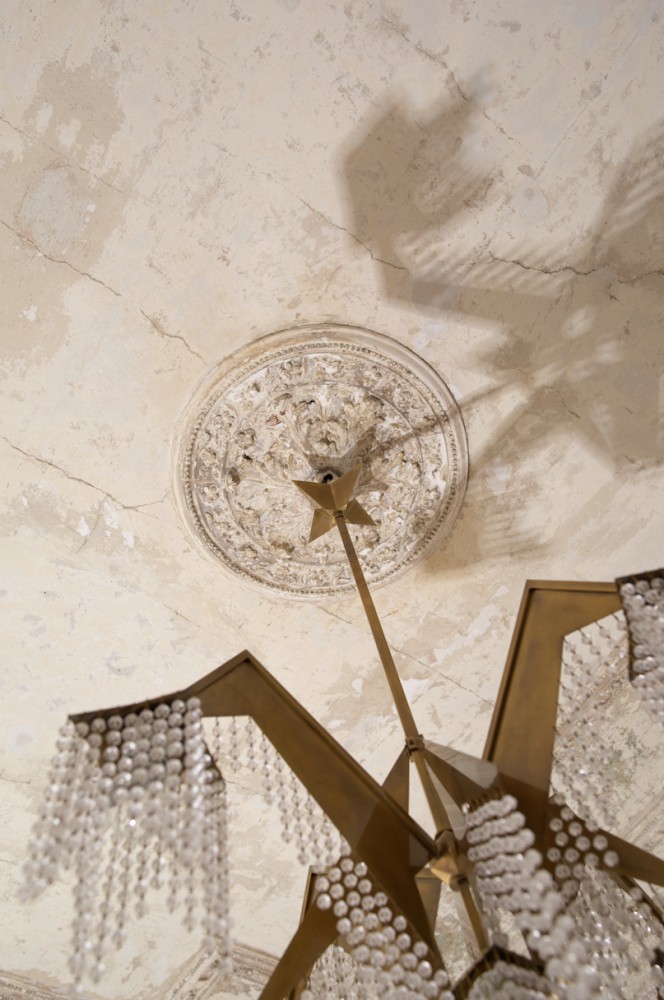 As for the apartment's bare-bones aesthetic, Slavs and Tatars worked with the Berlin-based architect Marc Benjamin Drewes on minimal interventions to bring the space's amenities up to date and highlight its original details. Case in point, the ceiling, from which they stripped decades of paint layers to reveal its elaborate Gründerzeit stucco molding. Suspended from the living-room rose is a chandelier by Josef Gočár, an influential artist and architect during the brief flourishing of Czech Cubism during the years before World War I, beneath which stands a colorfully upholstered takht, or divan, commonly found in homes and teahouses throughout the Caucasus and Central Asia. "Many of these objects may seem exotic, but they're generally not expensive. It's just a matter of going there to get them," they deadpan. Like a cut crystal whose facets reflect a multitudinous interplay of light, color, and texture, Slavs and Tatars' Berlin home is a prismatic portrait of its poly-cultural owners and their international lifestyle.