A 35mm Throwback to Storefront'S 24 X 24 X 24 Summer Solstice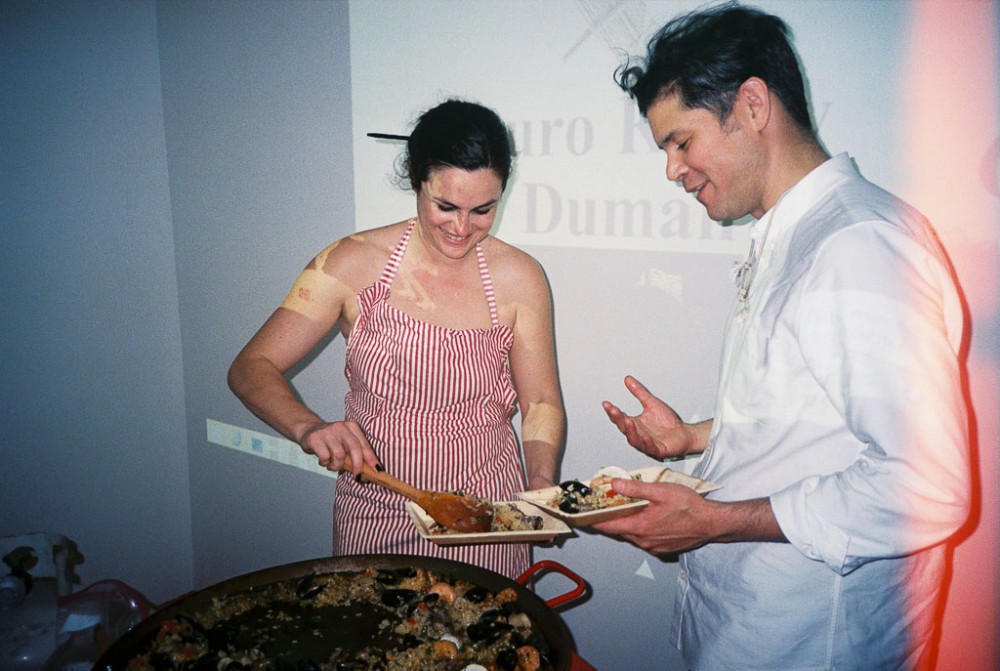 A few weeks back, on summer solstice 2018, the New York-based Storefront for Art and Architecture presented 24 x 24 x 24, an exhibition-cum-happening that brought together 24 architects (and designers) to create 24 stools that, according to the press release, provided "an antidote to over polished, hyper refined, hyperbolic, and expensive design." Organized by New York-based architects Studio Cadena, Leong Leong, Büro Koray Duman, Peterson Rich Office, and Kalos Eidos (with a little bit of help from, among others, Alexandra Cunningham Cameron and PIN–UP's Felix Burrichter), the show and the stools essentially provided the backdrop for a 24-hour marathon of 24 events organized by, you guessed it, the show's 24 participants. Tasked with taking on the event identity and graphic design, Studio Lin, ran the race and won.
Programming ranged from the high-minded to unapologetically lowbrow, including dance performances (Charlap Hyman & Herrero), drawing games (T+E+A+M), baked clams by (June14 Meyer-Grohbrügge and Chermayeff), karaoke (Mitch McEwen), and dust-busting with leftover Cheetos (Katie Stout).
The event (and exhibition) was also the official farewell for longstanding Storefront director Eva Franch i Gilabert, who closed the 24-hour cycle by serving what was likely the last of her famous paellas. To document this momentous occasion, PIN–UP provided all architects and designers with one Ricoh R1 and two rolls of 24-exposure film with, with the instruction of taking one picture of their installation and one of themselves. The result of experiment can be seen below. Enjoy. 
Wednesday, June 20 - Thursday, June 21
7PM
Studio Cadena: CAN I SIT?
Form follows context follows time follow function place follows movement follows words follows space follows use follows content follows circumstance follows concept follows.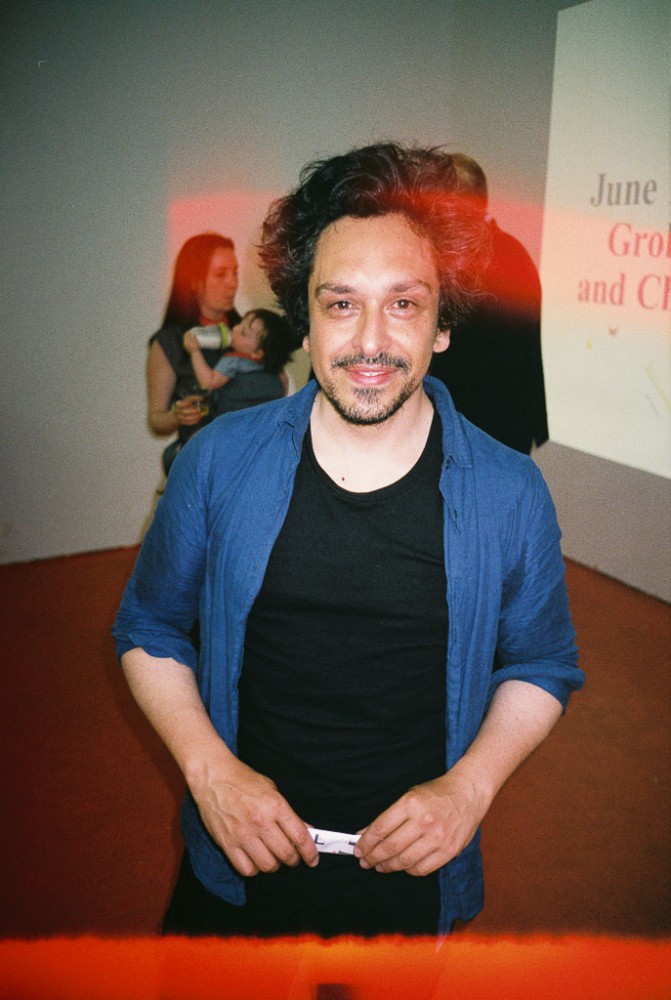 8PM
T+E+A+M: SPACE SAVER
Planks and Blocks. Blocks and planks. Blocks and planks in bag that shrank. Planks in print, blocks in print...Printed Blocks and planks blanket.
9PM
Leigha Dennis + Kin & Company: PATINA STOOL
Patina, patina, patina, patina, patina, patina, patina, patina, patina, patina, patina, patina, patina, patina, patina, patina, patina, patina, patina, patina, patina, patina, patina, patina stool.
10PM
June 14: Meyer-Grohbügge and Chermayeff: CLAMS CASINO SEAT
Indulgence is the ultimate piece of Americana. We're too health conscious and independent in 2018. Celebration must once again form the cornerstone of community.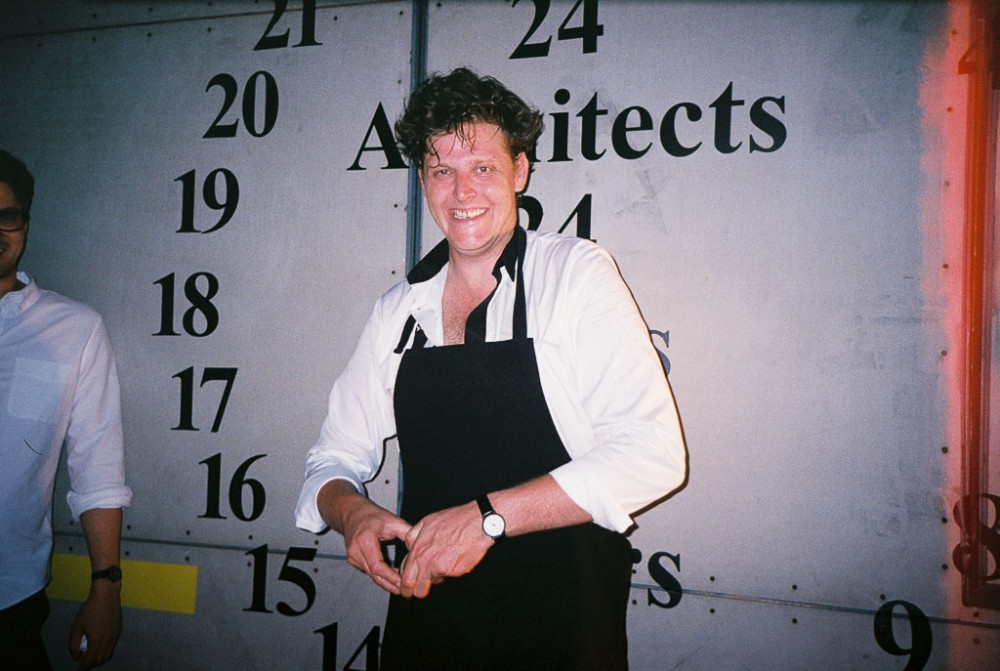 11PM 
GRT Architects: STOOL WITH FLUTES
We are architects who like working with historical motifs, also we have hobbies. This stool combines both: fluting and ceramics.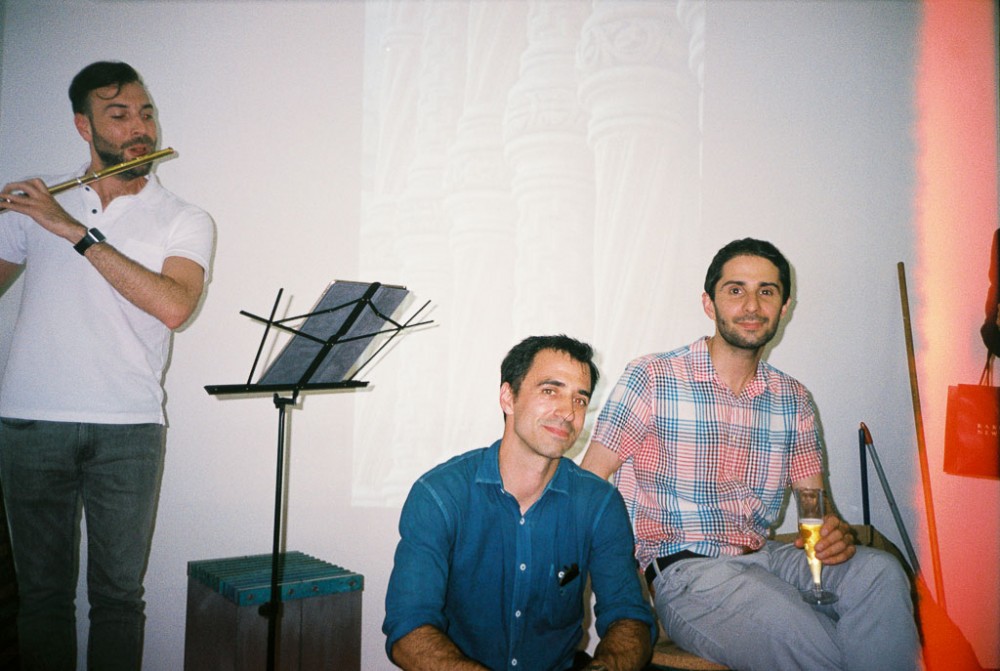 12AM
Buro Koray Duman: GLOW WITH THE MUSIC
Sun by day, disco ball by night. Let's dance the night away on the sidewalks of New York City.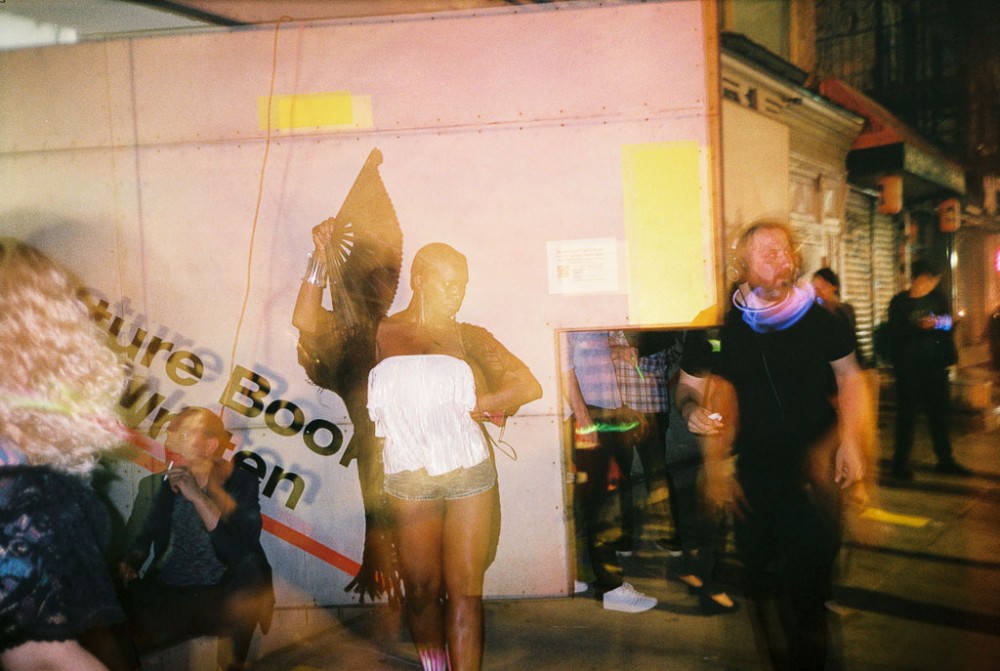 1AM
Formlessfinder: CORE DRILL
The seat predicts connections across our expanding resource chain. Above air-rights...Below mineral-rights...& in between... Materials engage structure & surface – more importantly, matters & facts.
2AM
NILE: HOME PLINTH
1. A plinth is a fundamental little act of architecture. 2. It extends to the horizon. 3. It separated you a few inches from the earth.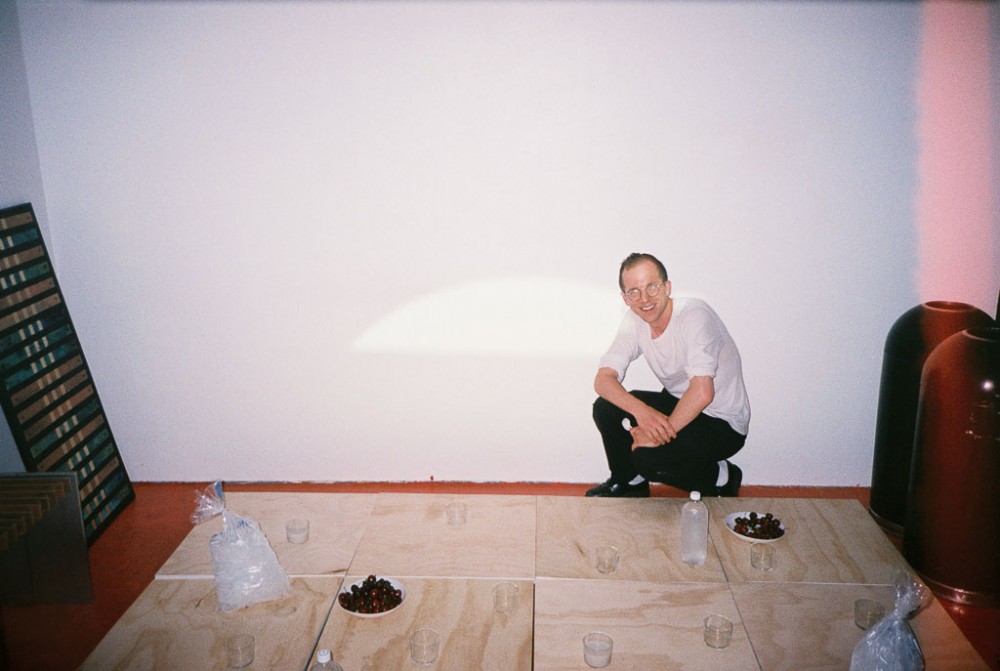 3AM
Chen Chen & Kai Williams: BUTT STOOL
"Cause she's got a ... GRRRRREAT ASS and you've got your head all the way up it!" – Al Pacino. from the 1995 movie Heat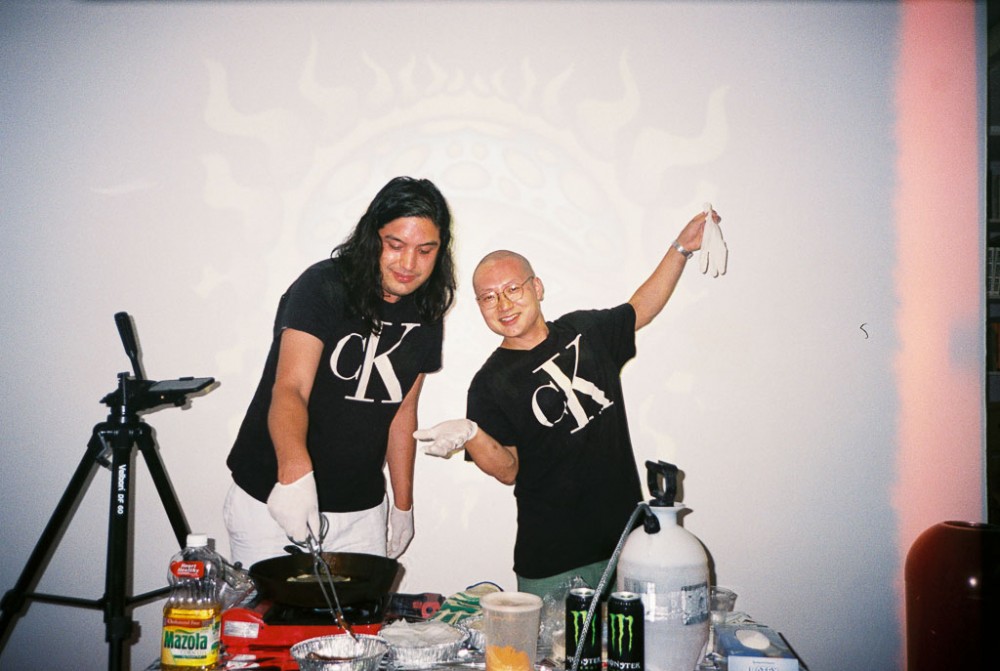 4AM
Charlap Hyman Herrero: FLEURS DE COQUILLAGES
An efflorescence of underwater flora, pearlescent sentiments of a sailor's valentine find their foil in the plastic of an emptied ocean vat turned seat.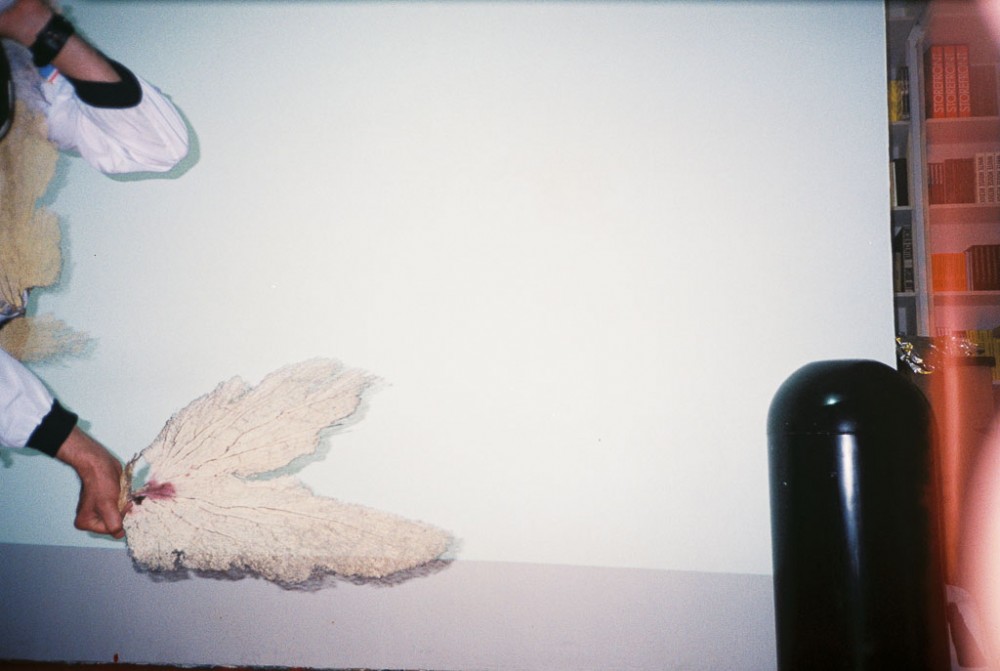 5AM
Studio Christian Wassmann: REVERSIBLE CUBE
Unfolding a cube with the first rays of the Sun on the day the central star of our solar system is closest to NYC.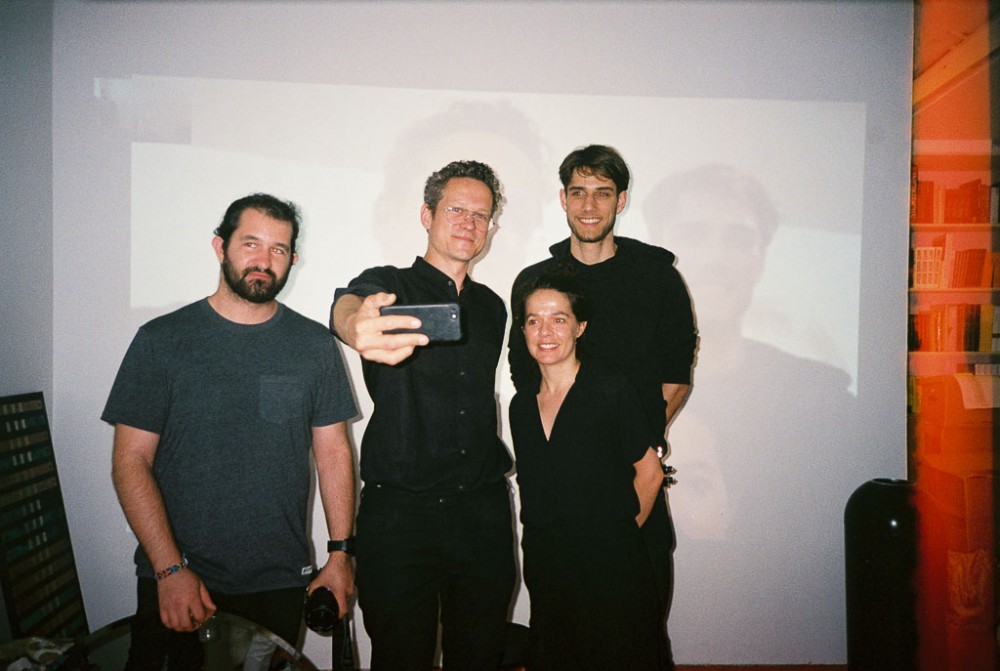 6AM
Leong Leong: HAPPY SEAT(S)
Happy Hour. The Bar exists between 6 am and 7 am on the summer solstice. We serve a drink, a shot and one special menu item.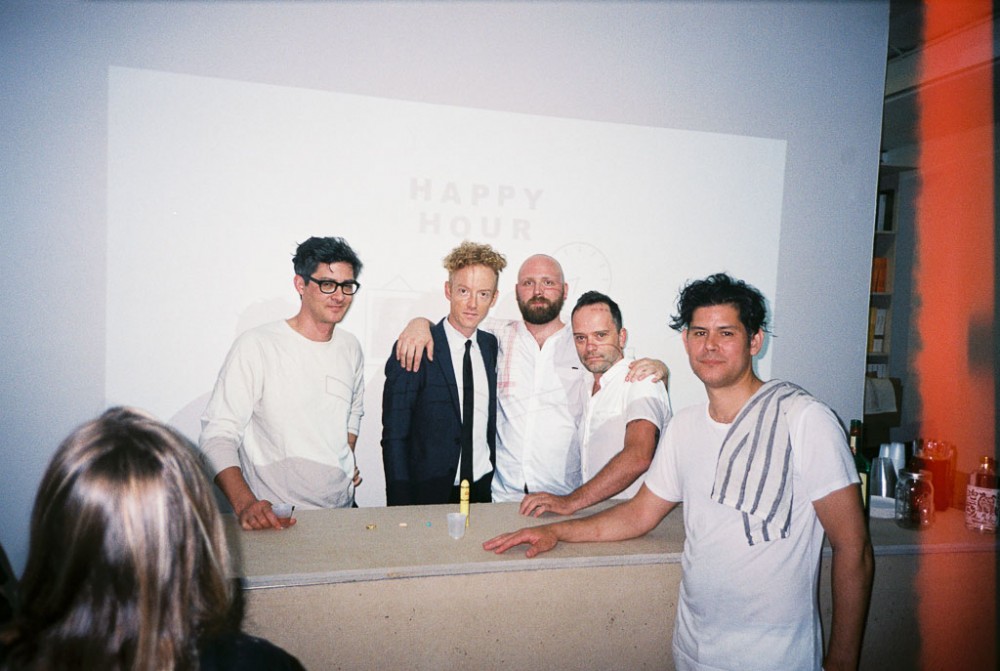 7AM
Jerome Haferd & Brandt Knapp: ROLLED UP (CITY)
The sea is a collective act of drawing, movement and meditation. Unpacking our city, we unroll and exchange — folding the individual into the collective.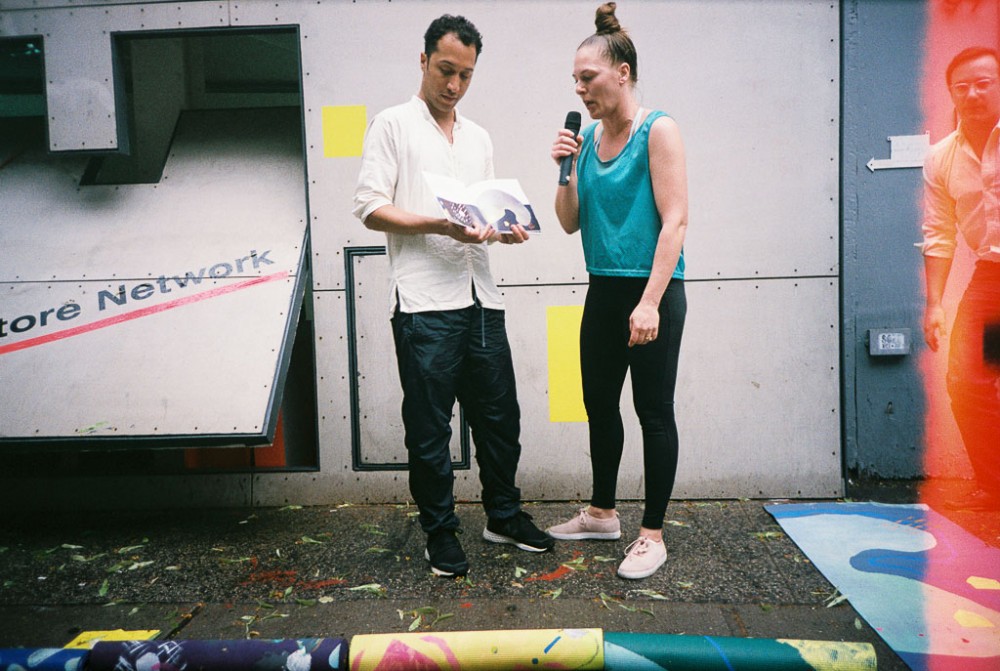 8AM
P.R.O.: FILLING SEATS
460,000 lbs. of plastic cups and straws are thrown away ever week in NYC during the hot summer months. These containers could make a comfy stool.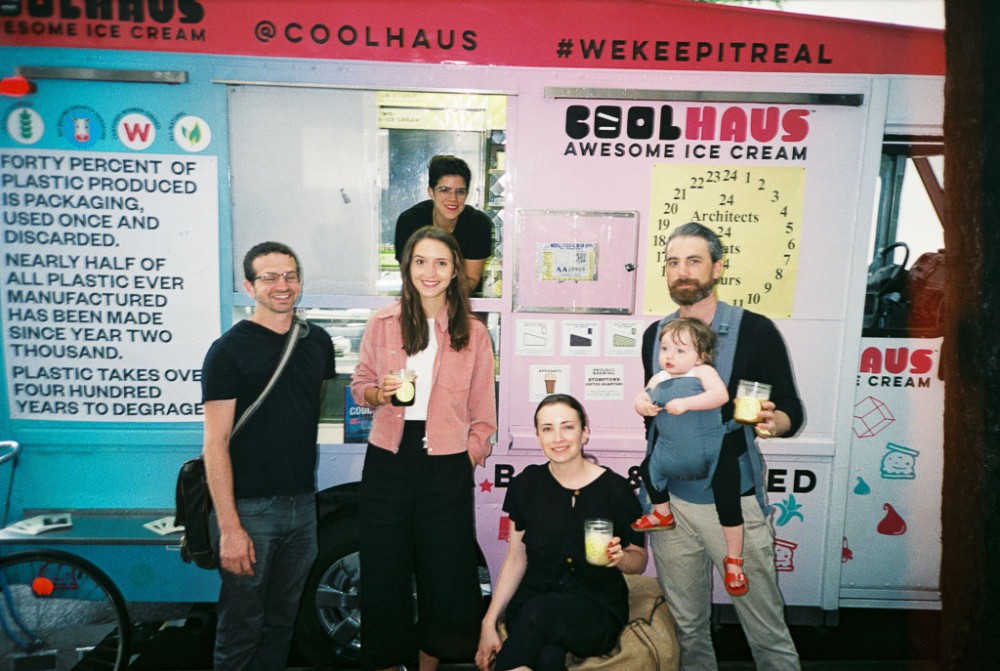 9AM
Abruzzo Bodziak Architects: BOOKSTAND
Engaging Storefront's Architecture Books" exhibit, "On a Pedestal" is a debate on the role of books, or a canon, in architectural production and culture.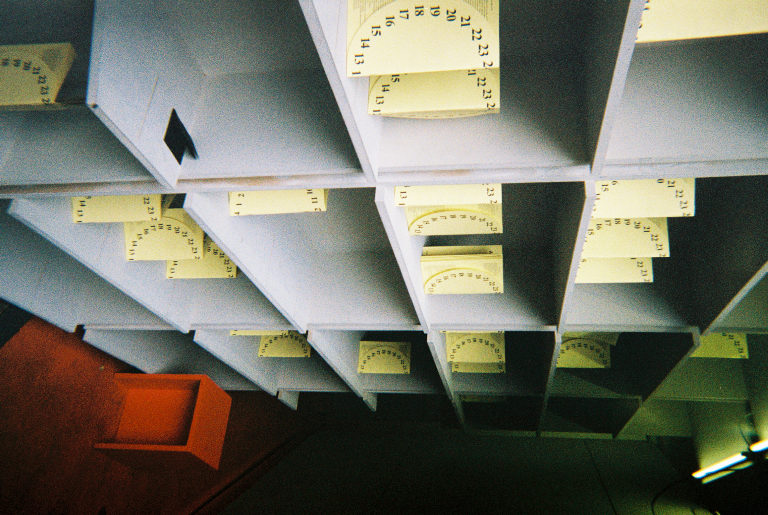 10AM
Part Office: STANDARD STAND
A single 8' -0" 4x4 is cut to create a stand, stool, or something without need for function. A humble object from a standard source.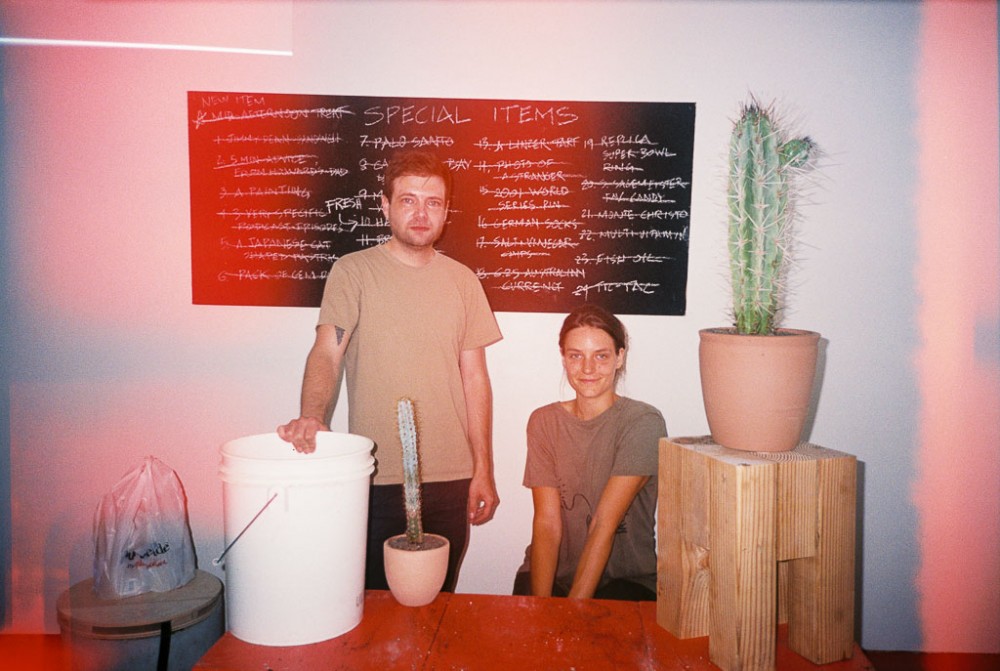 11AM 
Kyle May Architects: HANK
Hank* is a steel stool welded together tack by tack with 25 legs and a grid; he isn't perfect but we love him.
12PM
Ramona Albert Architecture: ETHERNAL – Transfer; Surface; Space; Solid; Thin; Knowledge; Power; Here; Soul; Ground; Passage; Within; Outside; Ethernal; Here; Question; History; Alive; Now; Away; Unknown; Leaving; Ego; Human.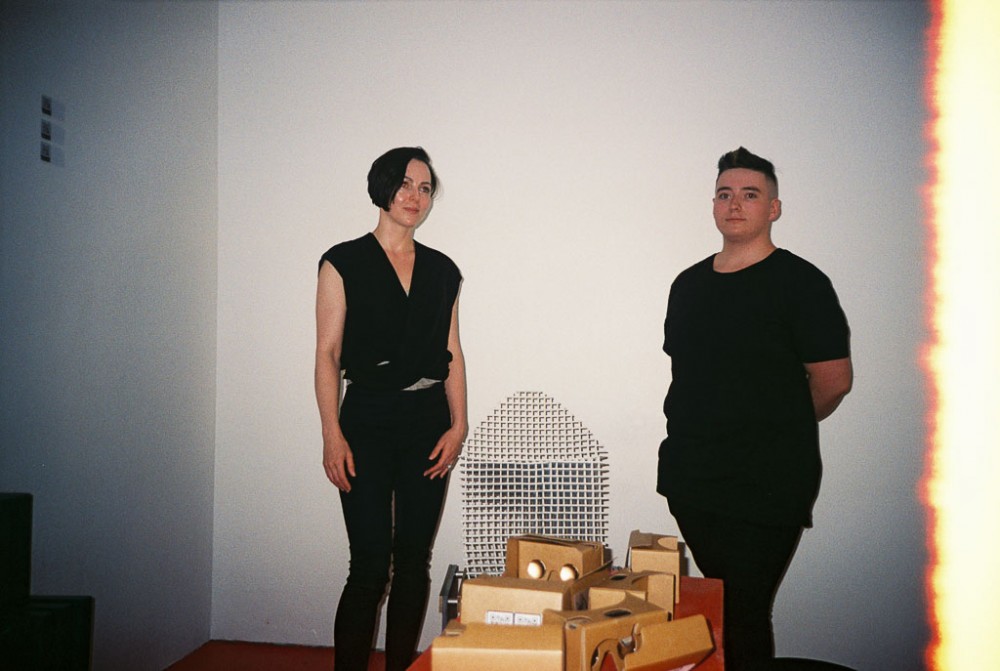 1PM
Ultramoderne: SILK & VELVET
Some chairs and a few curtains; enclosure and a little sociability. This stool has everything you need to make a little bit of architecture.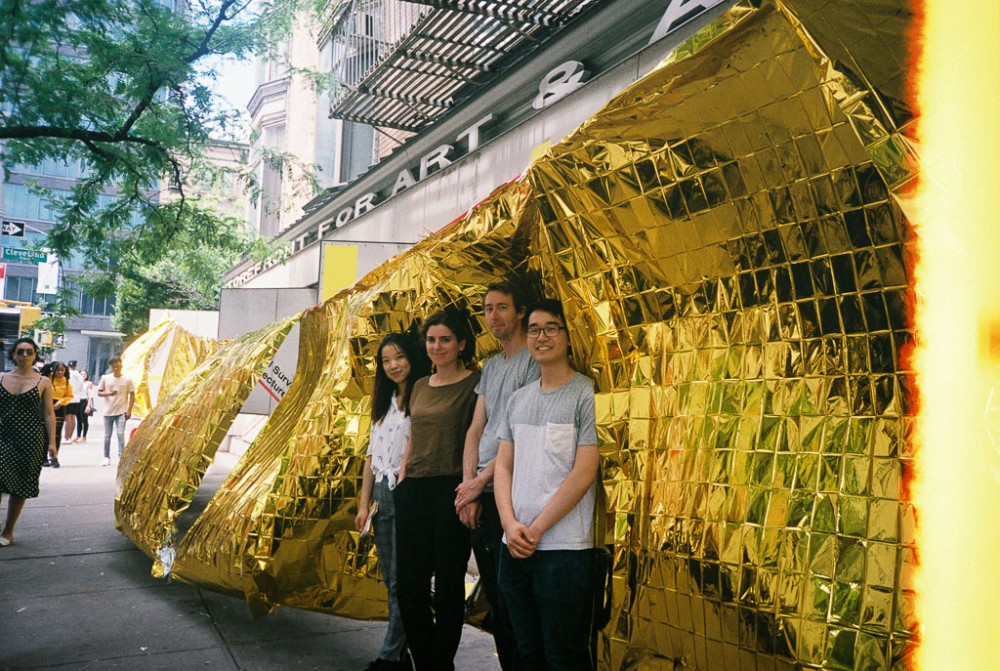 2PM 
Katie Stout: TRASHY STOOL
The stool was originally designed to be marble and now its trash because marble is expensive and marble is just squished trash anyway.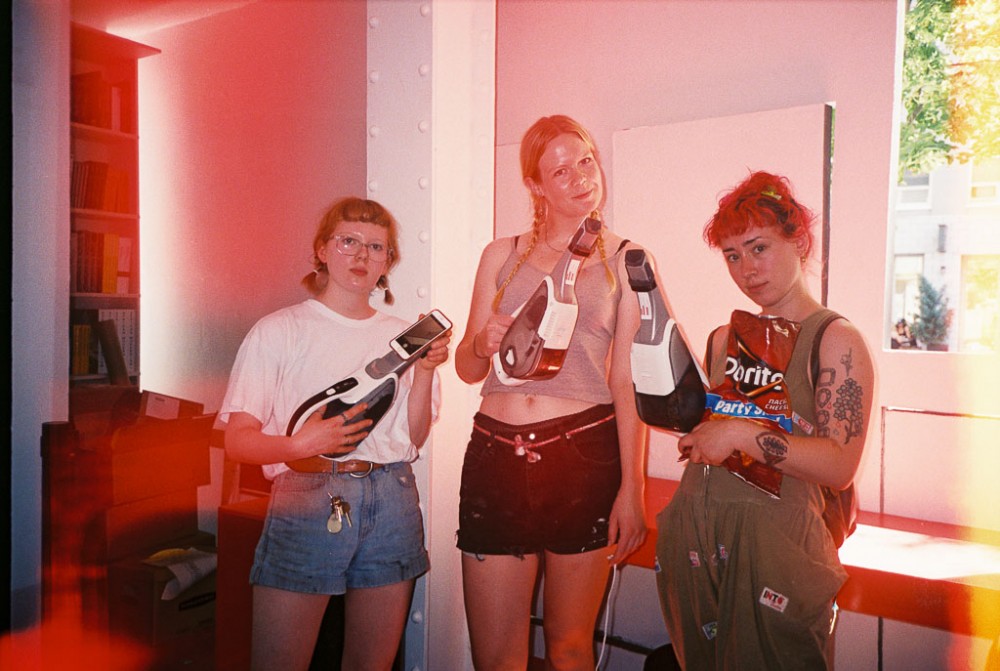 3PM
McEwen Studio: THE GRANDAMA CUSHION
This small chair, a stool really, is compromised primarily of formed foam and plastic wrapping. The piece is a homage to plastic wrapped couches.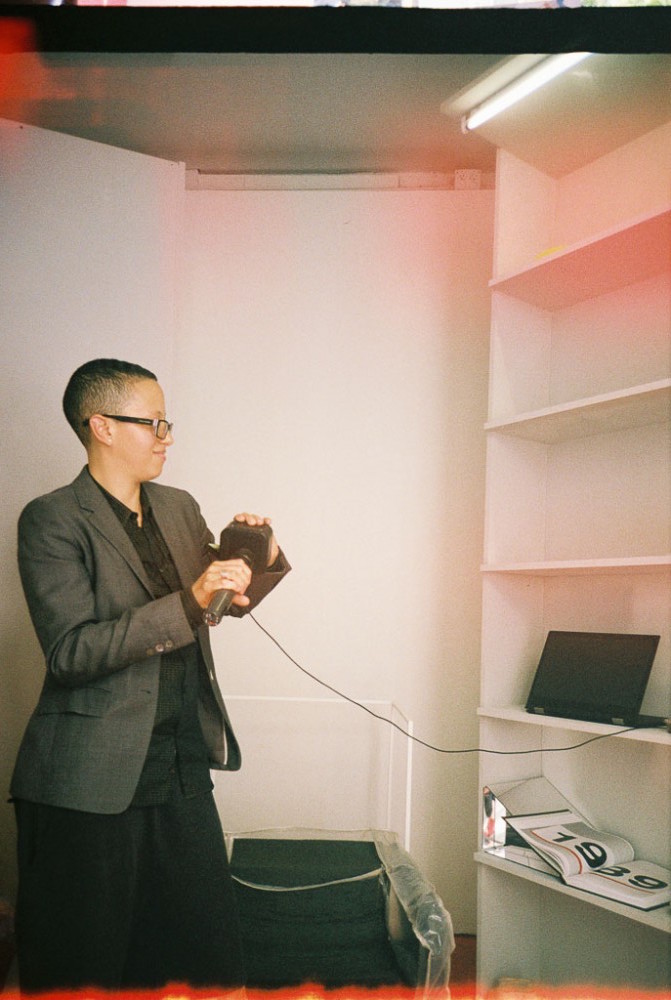 4PM
TheLab-lab: STOOL
It's a good, simple stool. (lift carefully)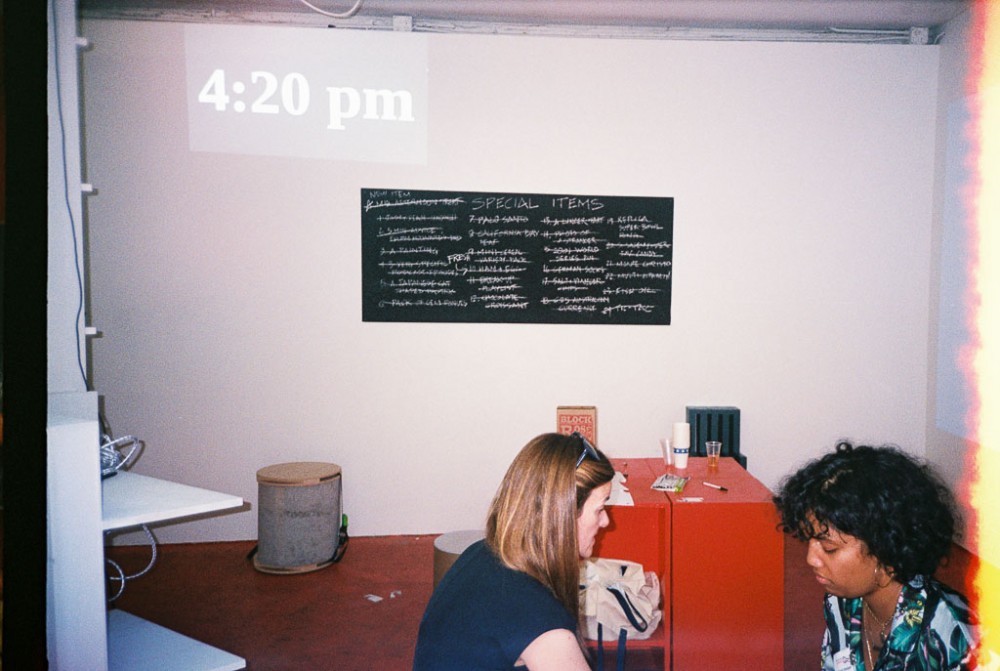 5PM
Laida Aguirre: PACKING FUNNY
A temporary assembly of items from the global market one can sit on. Save the receipt, most of these items will be returned after.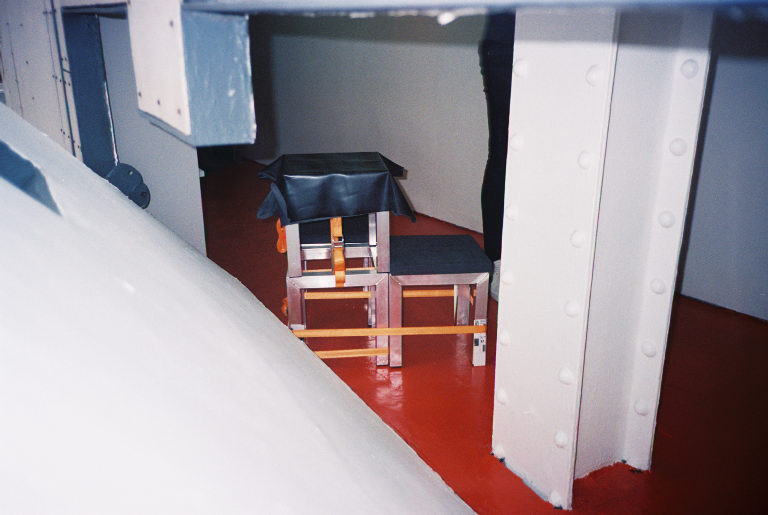 6PM
Kalos Eidos: X's and O's
Two forms of assemblage: one, an artifact that conflates line and volume through mirror-play and materiality; another, an event manifesting collectively through ritualistic performance.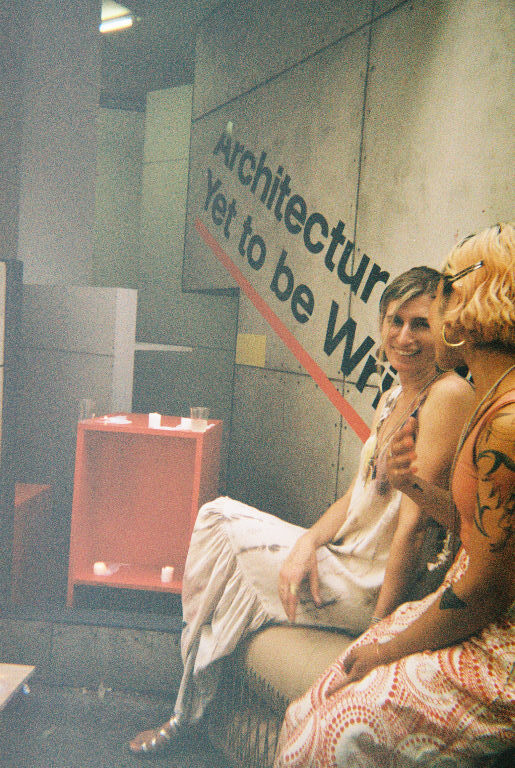 7PM
Sunset Closing Party