AGAINST MANSPREADING: Anna Aagaard Jensen's Lady Chairs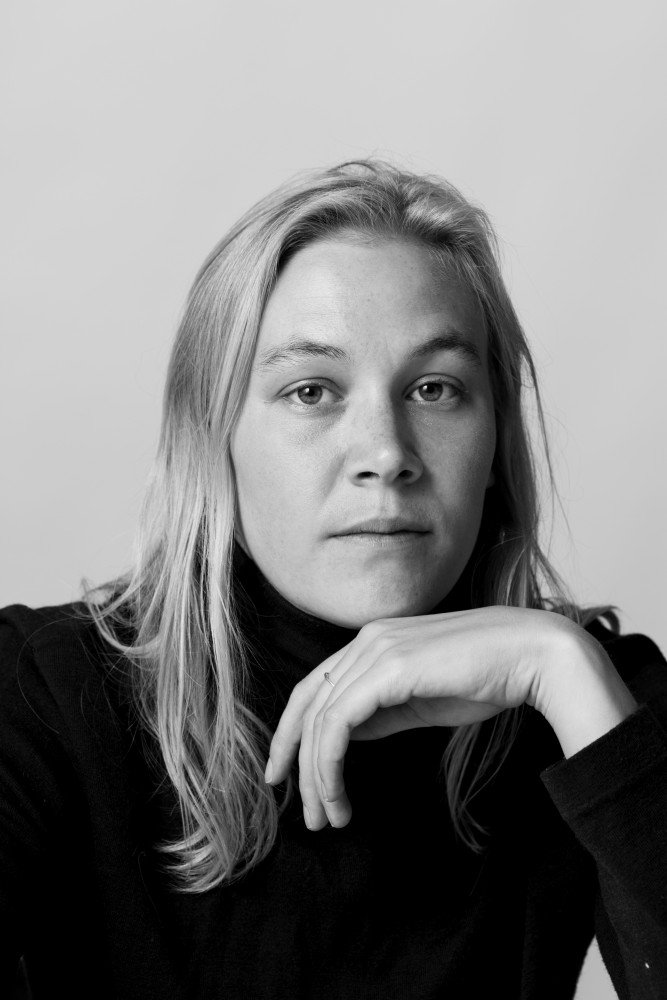 A chair is never just a chair as far as Anna Aagaard Jensen is concerned, but a flagrant perpetrator of the patriarchy. Which is why the 28-year-old Dane designed a series of ten Lady chairs to counter the manspreading epidemic found everywhere these days from early morning commutes to late-night talk shows. Unapologetically large, lumpy, and pretty in pink, they are a sculptural manifesto of gender politics, thanks in part to Aagaard Jensen's rule that no men may sit in them.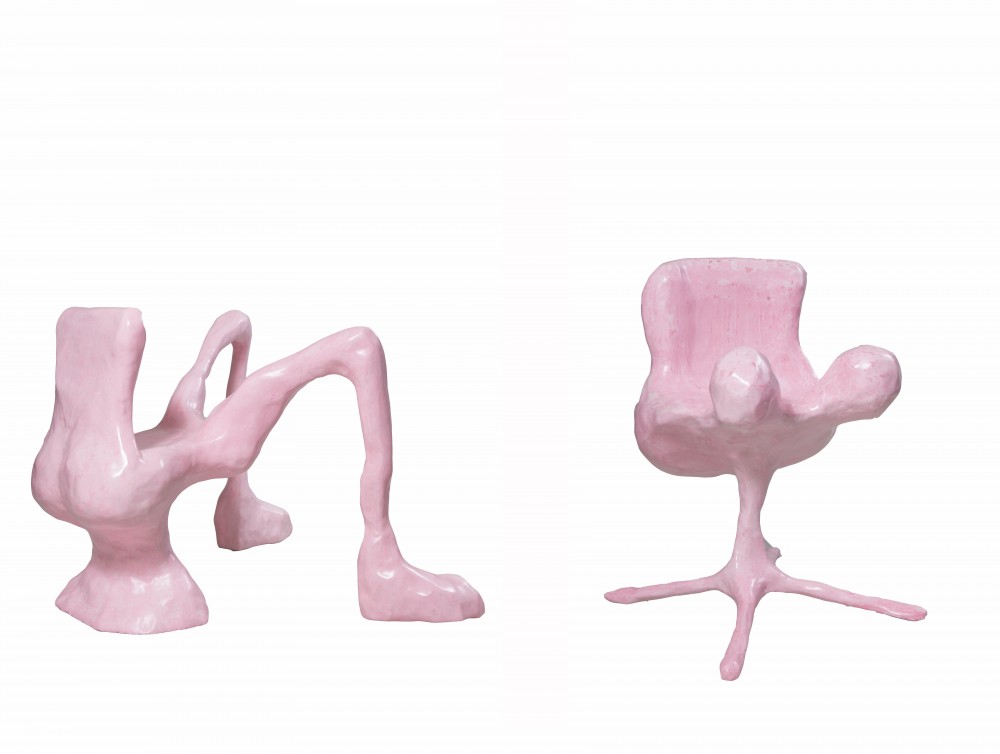 "At every opening, there's always some entitled guy, usually a middle-aged well-known designer, who will complain that I'm being extremely discriminatory," she confides, referring to an incident during her installation with design collective Morph during the most recent Milan Design Week. "And that's because I am. Sometimes it's necessary to spark controversy in order to get people talking about such a ubiquitous yet persistently ignored problem" — the problem of how women are conditioned and expected to compress ourselves into as few cubic feet as possible when in public. It's a ubiquitous message that's impossible to unsee once you start keeping score, as Aagaard Jensen discovered during her research, which began with arguably the most extreme offender — celebrity tabloids — and continued through popular depictions of women on film and television as well as in everyday visual culture, from subway ads to airline safety demos.
The title for the chair collection, A Basic Instinct, is borrowed from Paul Verhoeven's 1992 erotic thriller whose most notorious scene involved Sharon Stone seductively crossing and uncrossing her legs, flashing her hapless interlocutors in the process. "We (women) don't spread our legs in public because of this sexual connotation, we didn't get to decide for ourselves," observes Jensen. Her chairs interrogate behavior patterns often internalized since childhood and examine the social factors enabling them to continue to this day. A chance to take back meaning and spread to our heart's desire, the Ladies are rough, seductive, and sometimes intimidating, and are also a celebration of thick legs, big butts, cellulite, and other lumps and bumps. There's Lady A with the long legs, Lady Ivy with stubs, The Big Lady with her knobbly knees, Lady Duchess free-styling with no hands, and, of course, Lady with Balls, whose robust powder pink numbers cradle her sitter's open members. Made from fiberglass and acrylic resin, the Ladies' are a tender, non-binary shot of testosterone, a proclamation of Big Dick Energy without the member. Their blush tint, by the way, stems from makeup used as a pigment — "A second layer for the chairs and a second skin for us," as the designer explains.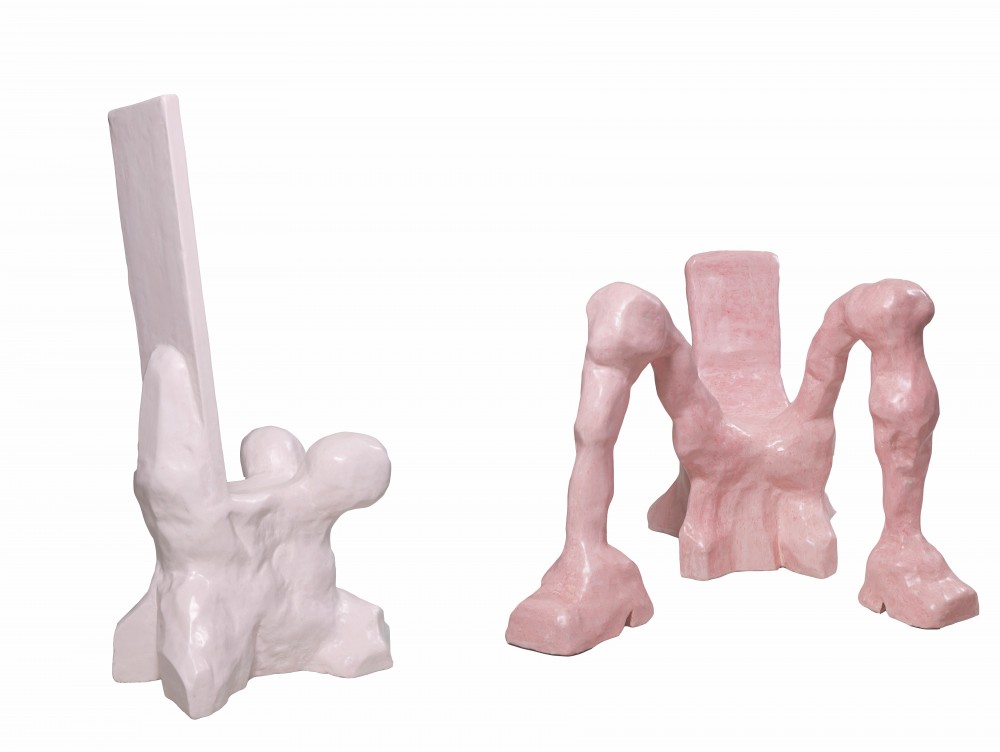 Since their 2018 debut as part of Aagaard Jensen's M.A. graduate exhibition at Design Academy Eindhoven, the Ladies have been making the rounds in institutions, where curators so far have honored her female-only stipulation. Future outings include France and China, where Aagaard Jensen will use the time to plan for the chairs' role in a non-binary ballroom dancing-cum-opera project in collaboration with Functional Art Gallery in Berlin. Aagaard Jensen also hopes to see the Ladies somewhere resolutely public — "A bank would be amazing!" she exclaims. "We'd take the patriarchy by the balls and crush them."