Alice Bucknell On E-Z Kryptobuild, Her Fictional Ponzi Scheme Selling Architecture For The Apocalypse
London-based artist and writer Alice Bucknell has a technoporn vision of the future, a series of starchitect-designed start-up utopias that include floating innovation incubators at sea and AI-powered parametric wonders in the Emirati desert. These alternate realities could be yours, if you're willing to bet a whole lot in cryptocurrency — or so goes the narrative of E-Z Kryptobuild, Bucknell's fictional fraudulent company, which sells escapist delusions to the highest bidder. For PIN–UP, Bucknell explained the real-life inspirations behind her speculative dystopian fantasy, which, through videos, sculptures, and installations, challenges the false promises of the architechnological revolution.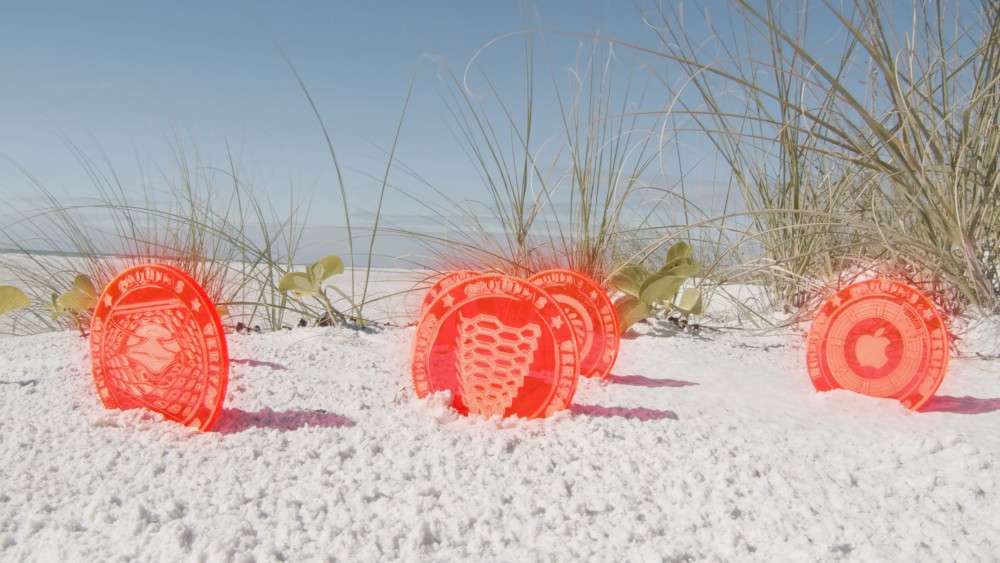 Alice Bucknell: "In the past five to ten years there's been increasing interest in the apocalypse, and we've tended to see it as this Hollywood-grade, super-seductive, super-satisfying obliteration. But maybe the apocalypse is not this cinematic moment, it's not an asteroid hitting the Earth. Instead it's a steady rise in alt-right thinking and fascist regimes seizing power across the world, or one more fire than last year, one more hurricane than last year, or the global economy consistently being unstable. This growing feeling of fear and escapism has been compacted into one, and I'm really interested in how contemporary architects take that cultural mood and translate it into physical architecture or proposals for future buildings.
E-Z Kryptobuild is a multimedia project. It's predominantly video, but it's also sculptural and environmental. The sculptures are these coins, which, if you follow the narrative, are basically the investment tool. The company's proposition is that it's an amazing design sweepstake that will get you to utopia, and that they've teamed up with the world's leading architects to design these incredible architectural utopias. Some of them are in the sea — floating islands, like seasteads —, others are in the desert. A celebrity architect ostensibly designed each one, so the narrative goes, and if you buy a coin, your investment capital gets put into E-Z Kryptobuild's blockchain network. That's not true. The entire thing is basically a Ponzi scheme for libertarians.
I wanted to reference different ideas and trends that I had been witnessing. For instance Zaha Hadid Architects' headquarters for the environmental and waste-management company Bee'ah, which are being built just outside the city of Sharjah, in the emirate of the same name. It's going to be the first AI-powered building in the Gulf. For the ZHA team, the project has this mythical status, because it's the last building Zaha designed before she died in 2016. During my tour, everyone from ZHA and from EVOTEQ, Bee'ah's tech branch, spoke about the building with this reverential feeling, their voices dropping to a whisper. They also talked about artificial intelligence and carbon-neutral buildings as being the future and the solution for all the problems that we find ourselves in right now. I'm really interested in the tech-savior complex in architecture, or the idea that one more green roof can stop climate change. My version imagines Zaha being resurrected and literally sublimated into her building, as if she were the AI — her phantasmal presence the thing turning off all the lights, and regulating the temperature, and making your coffee before you arrive.
Another proposal is Blue Pod. It's partially based on a company established about ten years ago, which got seed funding but never came to fruition. The idea was for a giant cruise ship floating in international waters near Silicon Valley as a space for visa-free innovation. You'd get to go into Silicon Valley once a day, but no more, to make pitches to different investors. I blended this narrative with the Apple campus, the super-iconic circular Foster building, and also Bjarke Ingels's Oceanix City, his concept for a cluster of artificial islands resistant to rising sea levels and extreme weather.
I was really interested in riffing on different trends or legacies in architectural history, such as New Urbanism or the garden-city movement here in the U.K. Or Parametricism, which is technology porn materialized. These architects think of themselves as revolutionary — they believe that every new tech campus that gets produced, every new Apple Campus, every new Googleplex is something no one's ever done before. The reality is that these projects aren't so far from the corporate glass boxes of the 60s and 70s. They might represent a new spin on them, but I really feel the idea of revolution in architecture is pretty delusional."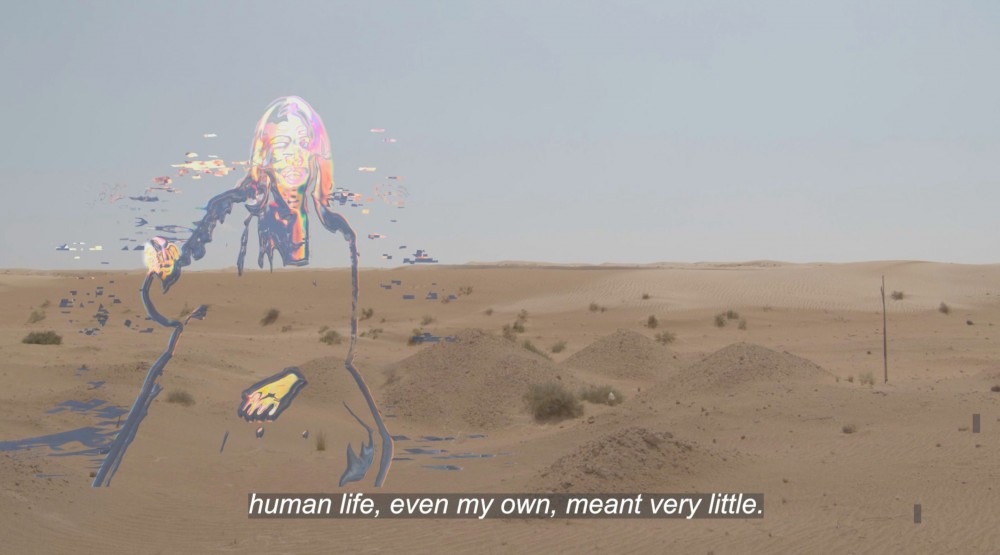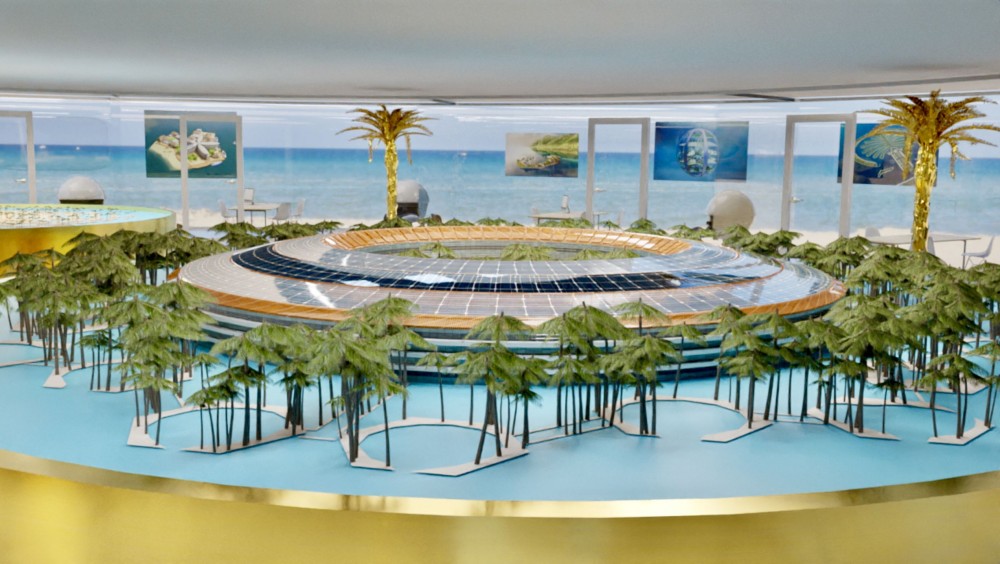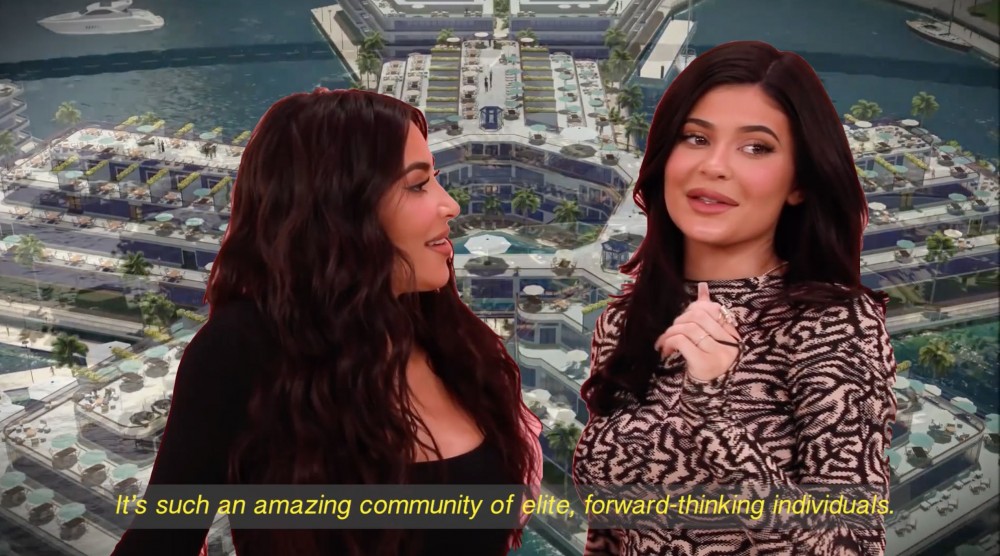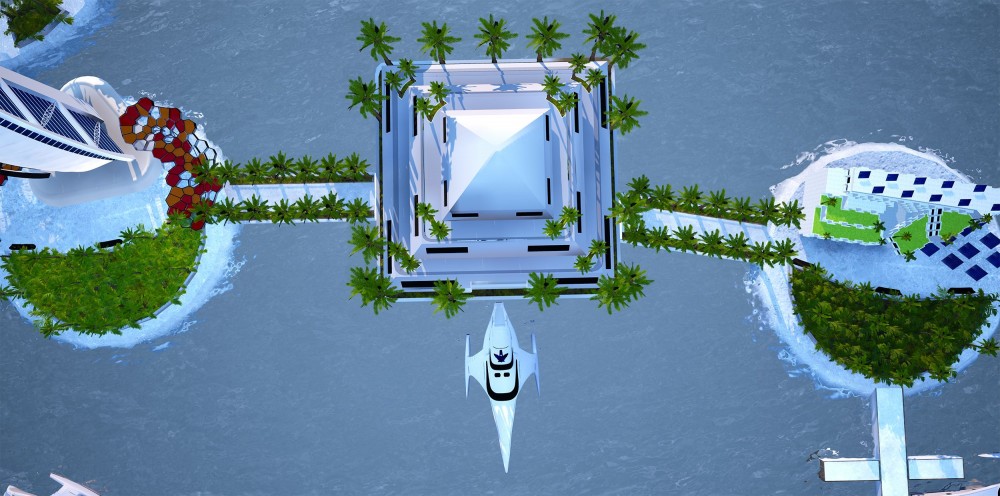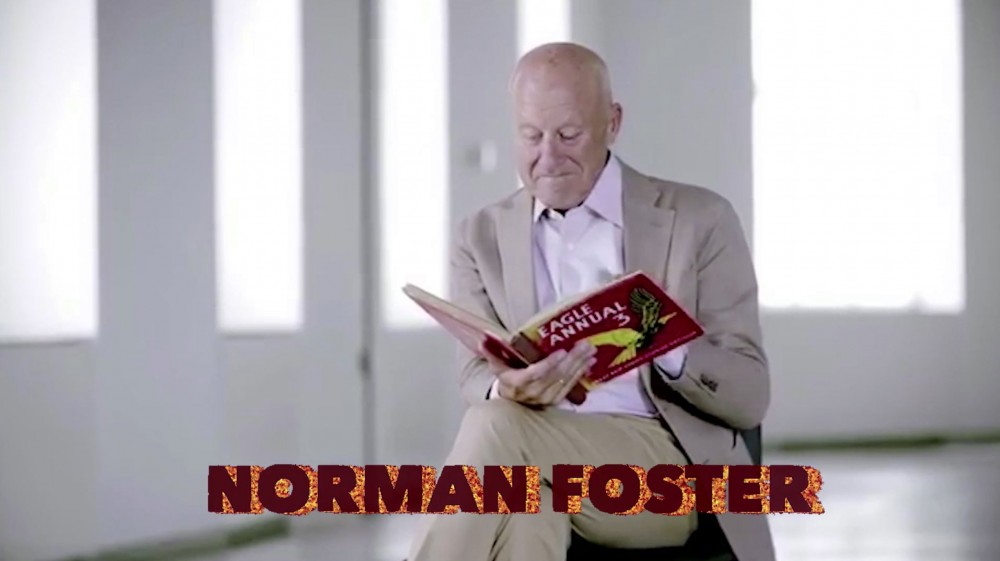 Alice Bucknell in conversation with Drew Zeiba.
A version of this text was originally published in PIN–UP 29, Fall Winter 2020/21.