BOOK CLUB: The English Sunrise, A Collection Of Solar-InSpired Design
I found it at a bookshop in Paris. Cream-colored, thin, square, maybe 8 by 8 inches. A hardback, more or less wordless. It was peculiar, even perplexing — 76 uncaptioned photographs of everything from stained glass to Tudorbethan homes to an ice-cream sundae topped with cherries and a crinkled cookie. There was no title on its cover, in the proper sense at least, just a single small emblem, a spray of red and white and blue with half an orange disk at the center. At the bottom, in three green compartments: THE ENGLISH SUNRISE. A leaded window, it turns out, by the glass artist Ray Bradley.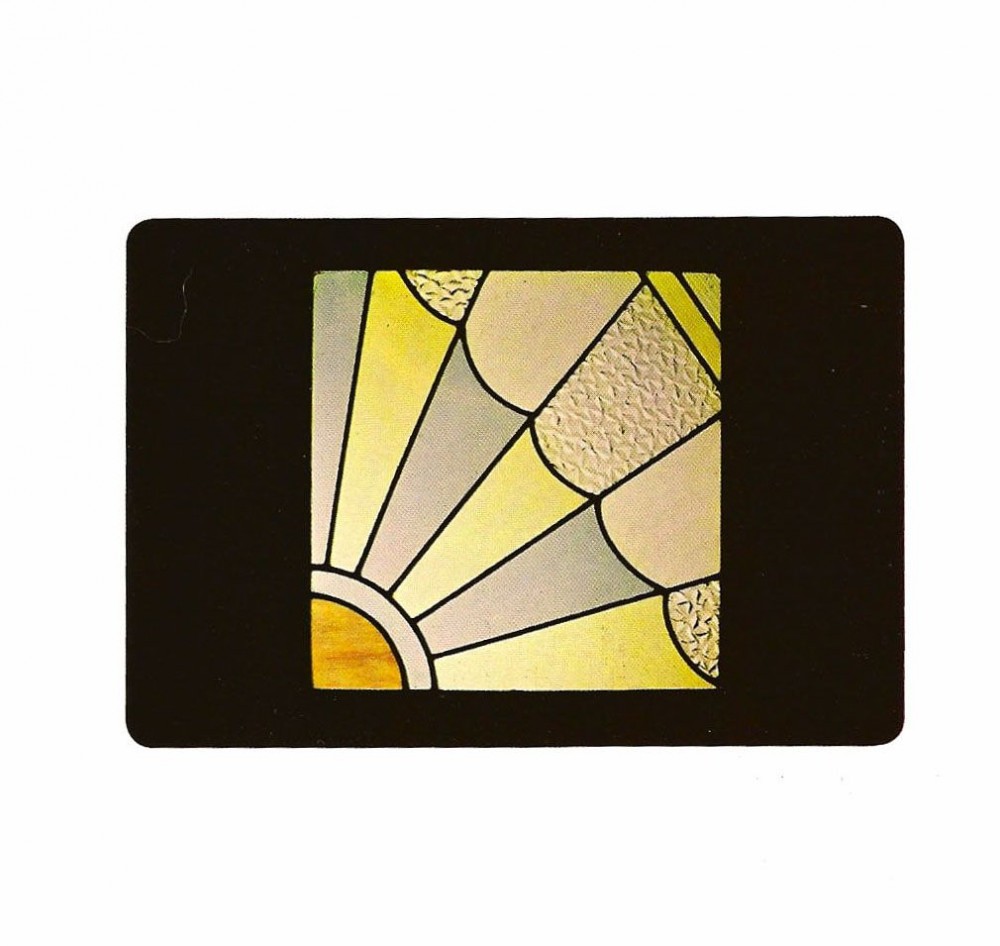 First printed in 1972, The English Sunrise was a collaboration between British artists Brian Rice and Tony Evans. In the mid-1960s, Rice had been creating paintings featuring hard-edge geometries and contrasting colors and shapes. "I got around to dividing the canvas in various ways, including lines radiating from one corner," he explained of his practice at the time. "As references, I took some snaps of doors, gates, windows, etc., which used this motif." Rice showed the photos to Evans, another artist and a close friend (who passed away in 1992). Evans offered to take pictures of anything he came across that corresponded to Rice's interest in radial forms, while Rice began acquiring relevant objects from markets and junk shops.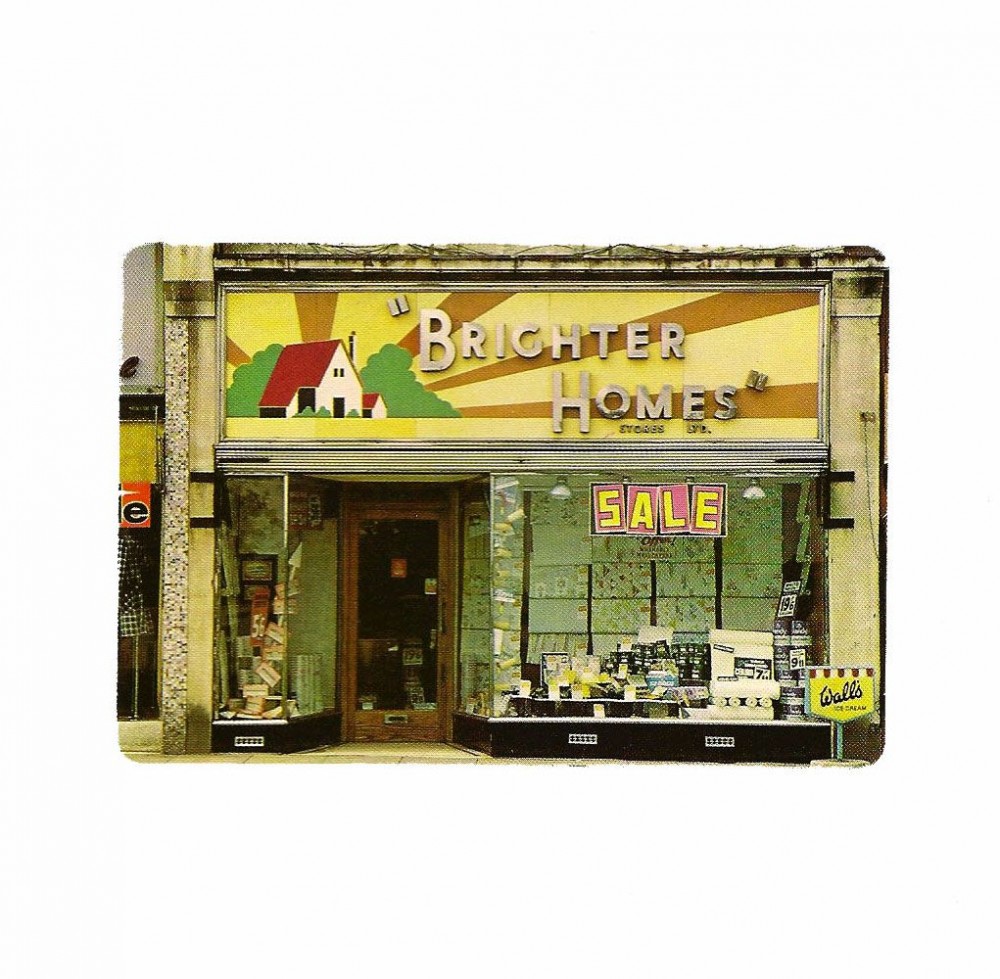 While the real deal might be in short supply in the British Isles, Rice and Evans soon amassed a substantial collection of depictions of the sun or forms that approximated to it on doors, windows, candy wrappers, and so on and so forth. They presented the idea of a book of selected objects and scenes to the newly-formed Mathews Miller Dunbar art press, who agreed to publish it. All the objects photographed for The English Sunrise come from England, save for one Welsh sunrise, its foreign origin distinguished by an asterisk in the book's fastidious index. That outlier is the most morbid: the monumental grave of former Prime Minister David Lloyd George, the oval centerpiece of which is made from smooth, ovoid cobblestones, arranged like rays shooting out from its focal point.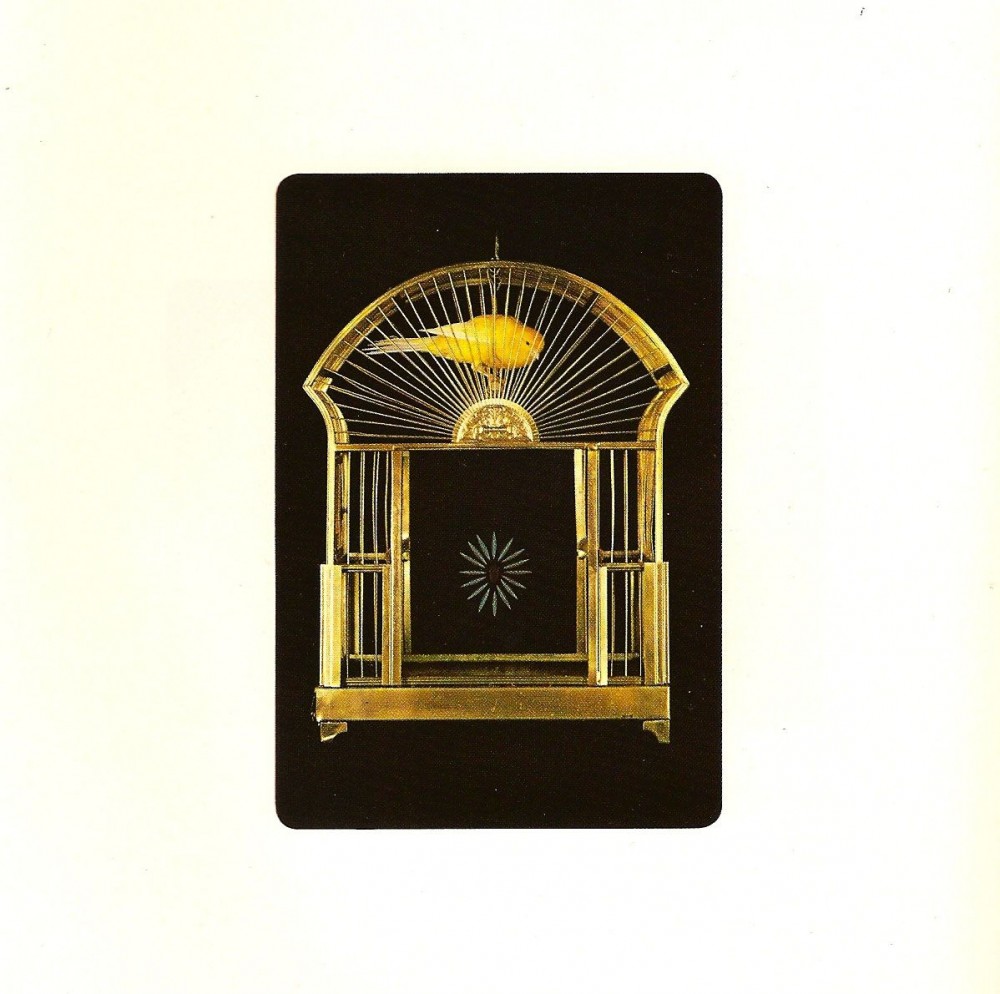 Each round-edged photograph in The English Sunrise is placed in the center of the page, with lots of white space around it. Most of the spreads are pairings: an austere wooden chair next to a more decorative one featuring floral upholstery and a long wicker back radiating out like a scratchy depiction of our nearest star; a book besides a book (Masterman Ready and Good Wives, his and hers, it seems); a record reading "Eclipse" in bubbly cursive over a cartoon-y sun (Missouri Waltz as performed by The Biltmore Players, from Evans's personal collection) opposite a tin for gramophone needles; a logo, red and gold, reading "AM," on the scuffed door of a blue truck cab opposite the stitched-leather interior of a 1930s Jaguar saloon car. Some objects are more abstract, such as a sign reading "HAIRCUT SIR," the first word rendered as a ring of red waves around a rising semicircle, side-by-side with a ventilator grill, four stripes cutting energetically into a metal disk, or the many fences and doors and gates partitioned with painted or wooden rays shooting from quarter-circles in the corners. Other selections are much more literal, such as the logo for a Young Farmers Club featuring a sun rising over tilled fields, or a sign painted on the door of the Sunlight Laundry in London.
            Some favorites include a square handbag with a sun-like motif in brown leather and gold snakeskin, and a red sun printed all over a yellow biplane, paired with another mechanical marvel, a red-and-yellow swing ride. (The proper name for this amusement-park entertainment is a "chairoplane roundabout," according to the index. This one could be found at Herbert's Funfair in Dorchester.)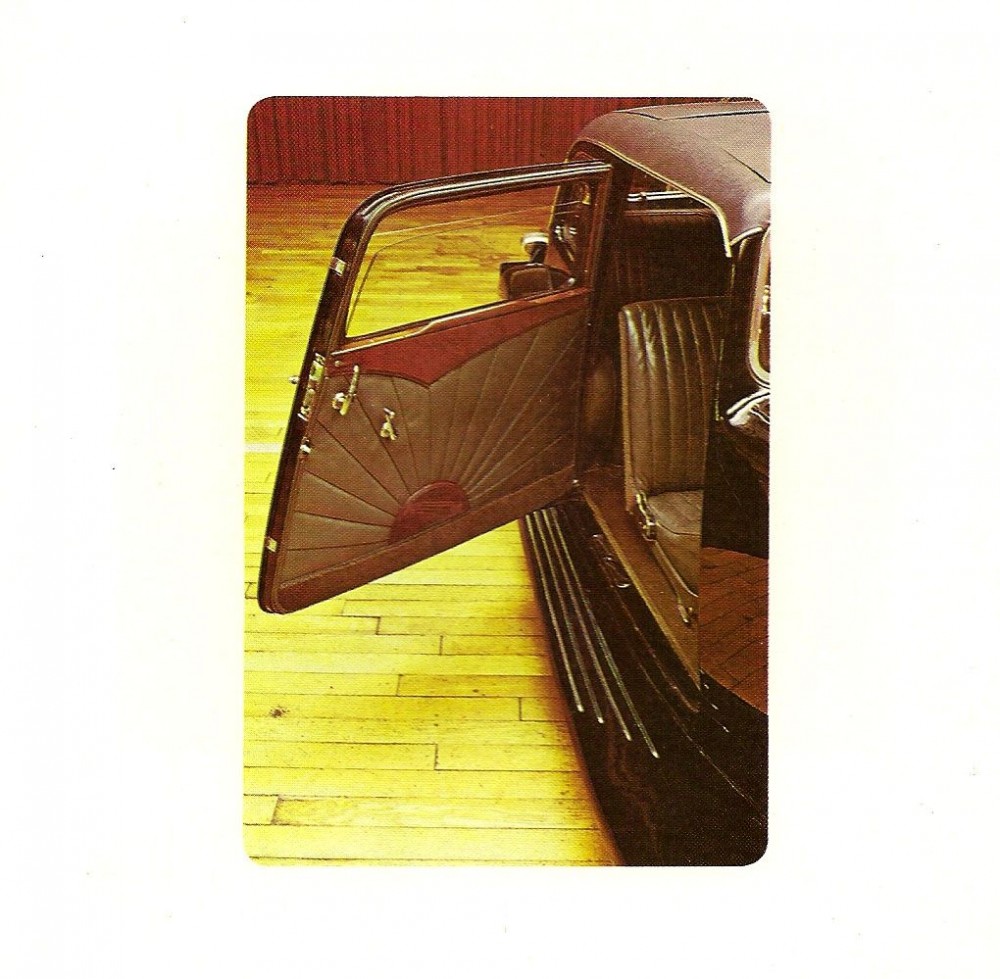 The English Sunrise was Mathews Miller Dunbar's first book, and also its most successful. They repeated the form again several times with collections of images of art-deco façades, U.S. railroad logos, pin-up girls on warplanes, and "exuberant personalized livery" on Afghan trucks, per an obituary of Anthony Mathews, one of the trio. The English Sunrise also found an American publisher, Flash Books, in 1973, and got another reprint by Chatto & Windus in 1986. Rice said that he also found an "illegal" French edition, Plein soleil.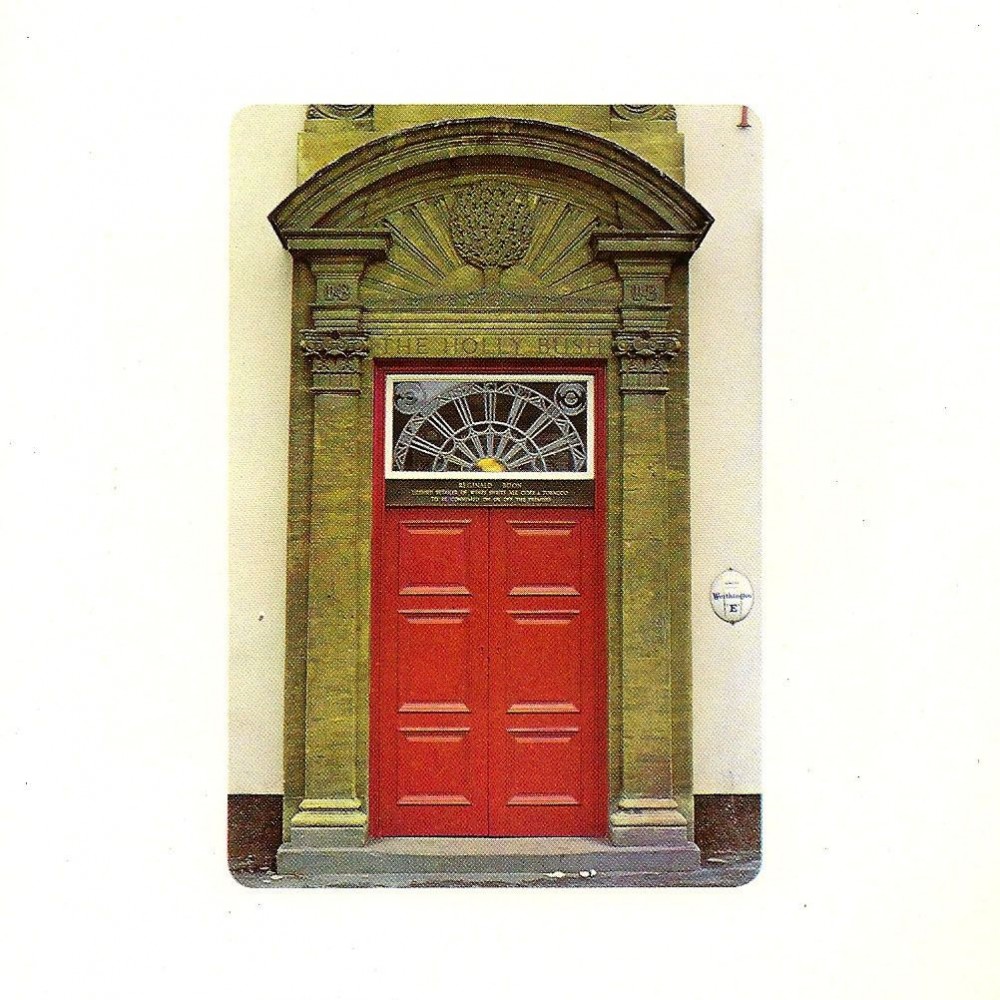 The imprint is no longer in business and the book is no longer in print. Like days, their close signaled by the sun's descent, all things must come to an end. On the back of the book is a facsimile of a tiny metal bedstead label with a miniature sun. Its all-caps text: A SUNSET PRODUCT.