NEW NEW YORK ARCHITECTS: Pascale Sablan, Founder of Beyond the Built Environment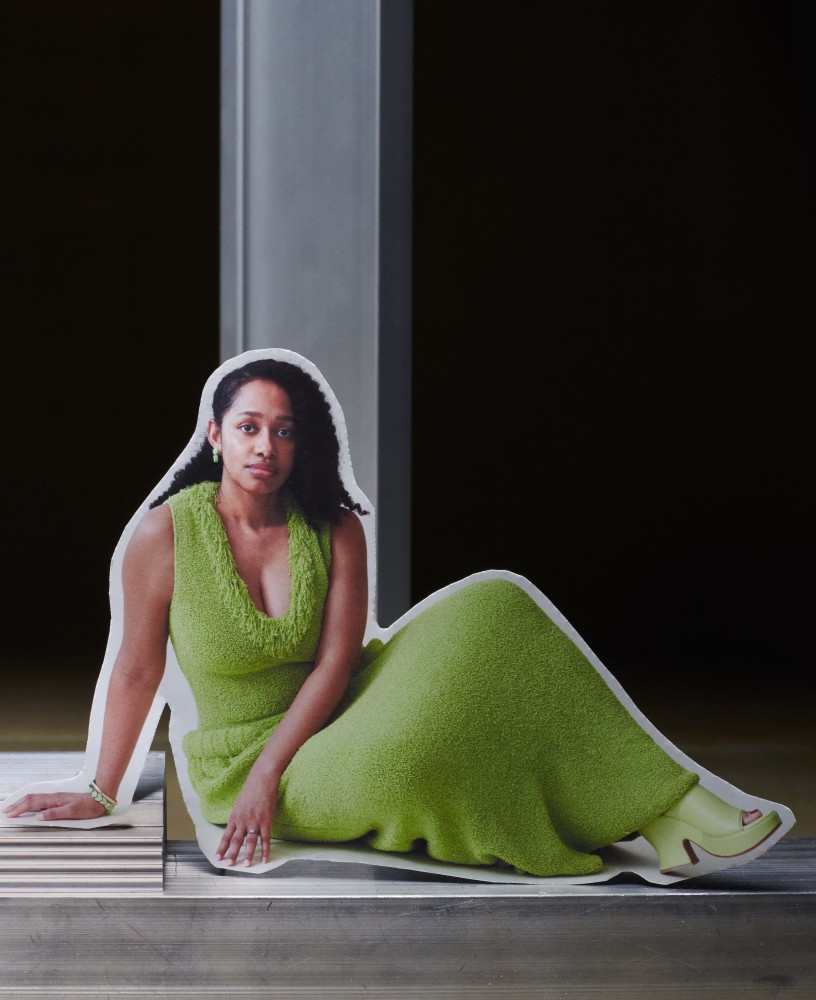 Pascale Sablan has dedicated her career to fighting inequities perpetrated by and within the design disciplines. The award-winning architect has worked on projects both locally and across the globe, ranging from cultural institutions in Cleveland to housing in the Bronx to student-built schools, as well as large educational campuses in Haiti. Sablan recently became an associate at Adjaye Associates, and has occupied senior posts at other firms. But in addition to being an architect, she's an advocate: in 2018 she founded Beyond the Built Environment (BBE), an organization that promotes community-centered approaches to building as well as spotlighting and fostering the work of BIPOC designers through traveling exhibitions, lectures, policy surveys, interviews, and a growing digital library of more than 500 architects. 
ORIGINAL INTERVIEW PUBLISHED IN PIN–UP 30. GET YOUR COPY HERE.
"New New York Architects" in PIN–UP 30 photographed by Luke Libera Moore.

"New New York Architects" in PIN–UP 30 photographed by Luke Libera Moore.

"New New York Architects" in PIN–UP 30 photographed by Luke Libera Moore.

"New New York Architects" in PIN–UP 30 photographed by Luke Libera Moore.

"New New York Architects" in PIN–UP 30 photographed by Luke Libera Moore.
PIN–UP: When did you found Beyond the Built Environment and why?
Pascale Sablan: Beyond the Built Environment was founded in 2018 to represent marginalized people, both within the architecture profession and within communities most underserved by the profession. BBE aims to involve everyone — from preschoolers to practitioners and pundits — as critical stakeholders and advocates for just, diverse environments sparked by the elevation of our marginalized legends and heroes. 
What or who are your biggest influences?
The biggest influence in my architectural career was the very first project I worked on as a young intern: the African Burial Ground National Monument in New York. The monument exemplifies architecture serving as an advocate. The African Burial Ground National Monument keeps history and shares the existence of the estimated 15,000 African Americans buried under City Hall and the neighboring federal buildings. The powerful responsibility to address the public on projects that serve the community became a part of my ethos as an architect throughout my career.
What is the story behind the name?
The name Beyond the Built Environment works to amplify the ethos that great architecture is not just the aesthetic, physical manifestation of our designs but the entire process and longevity of our work. We have a responsibility to consider who we design for and all those impacted by our built interventions. Therefore, a strong measure of socially just design impact is in the substantive way we engage communities and in the design process, handling their feedback with respect and embedding their perspectives and culture into the built environment.
What does the concept of community mean to you and how do you think about it in your work?
We start by acknowledging that in underserved communities, poorly appointed architecture perpetuates inequity. These inequities more often adversely affect communities of color. As an architect, I deeply value collaborative processes of creating environments that reflect and sustain diversity and the dignity of human life. Through that method of engagement, I aspire to inspire marginalized groups to understand the important role they can have in deciding and designing their environments.
Which project are you most proud of so far?
The project that brings me the most pride is our SAY IT LOUD initiative. Each exhibition — there have been 22 globally — cultivates and elevates the contributions of local women and BIPOC designers and raises the visibility of their contributions to the built environment. In 2020, gathering strength to move the mission forward, all past SAY IT LOUD exhibitions were converted to virtual galleries. 
What legacy are you hoping to build?
The legacy I am actively building is focused on elevating the identities and contributions of women and BIPOC designers through exhibitions, curated lectures, and documentaries that testify to the value and impact of their built work. We educate the masses through formal and informal learning opportunities that introduce architecture as a bridge to fill the gaps of inequity. We collaborate with community stakeholders and organizations to crowdsource information and amplify opportunities to advocate for equitable and reflectively diverse environments.
Interview by Drew Zeiba
Portrait by Tanya and Zhenya Posternak for PIN–UP
Creative Direction and Design by OBG
Styling by Akari Endo Gaut
Set Design by Julia Wagner
Makeup by Meredith Menchel
Production and post-production by VS+Company
Styling Assistance by Pascal Mihranian
All clothing Bottega Veneta