Bottega Veneta's Reflections on Luxury In a Shanghai Mall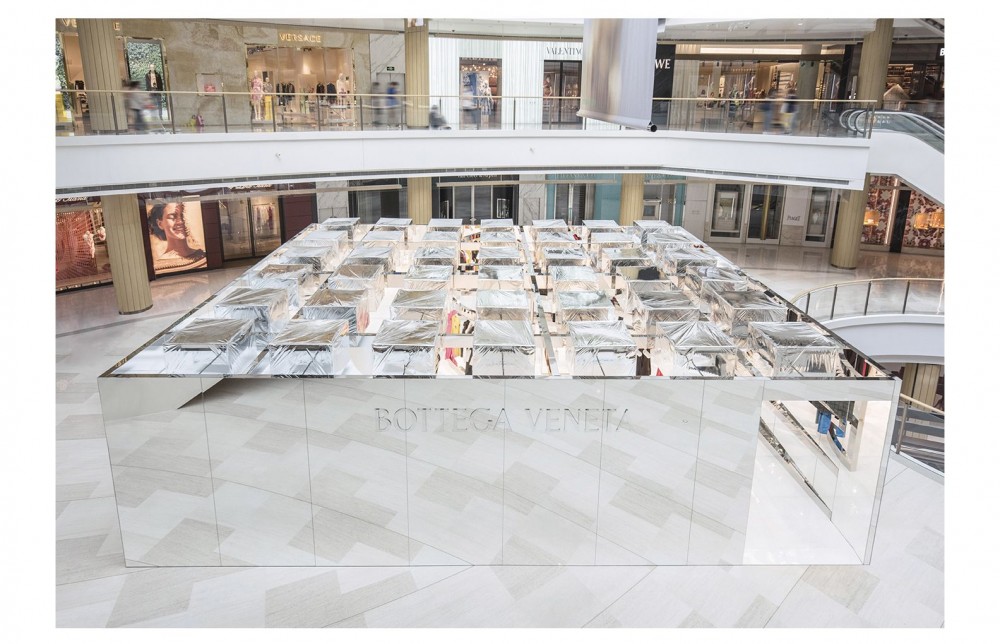 When Bottega Veneta opened its Miami flagship last December creative director Daniel Lee already offered a taste of how his new pared-down vision would translate to for the brand's retail outposts. With subtle brass and Verde Chianti marble touches, as well as a sweeping pale pink staircase, Lee put a distinctly Miami spin on Bottega's signature balance of flamboyance and bourgeois restraint.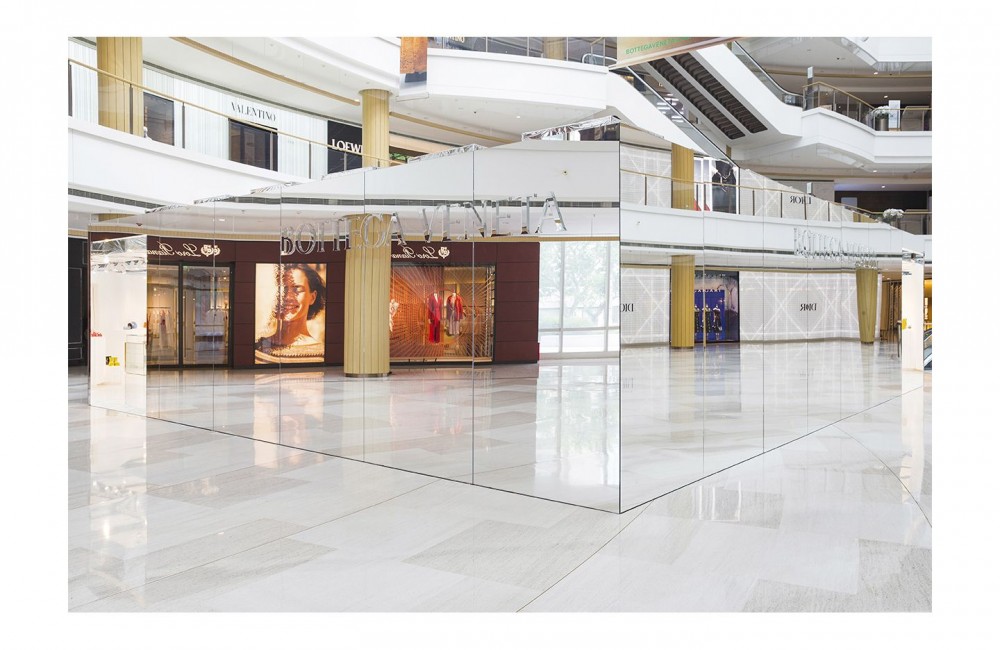 Now, fresh out of lockdown, Lee is making another (quiet) splash with a temporary 100-square-meter structure at the Plaza 66 commercial center in Shanghai. In a prime example of saying the most with the least, the installation is spectacular precisely because at first it is barely noticeable. Located in the heart of the mall's five-story atrium, Lee's "Invisible Store" takes cues from Doug Aitken's reflective Mirage homes, with an entirely mirrored pavilion featuring just faint (mirror on mirror) lettering spelling out the brand's name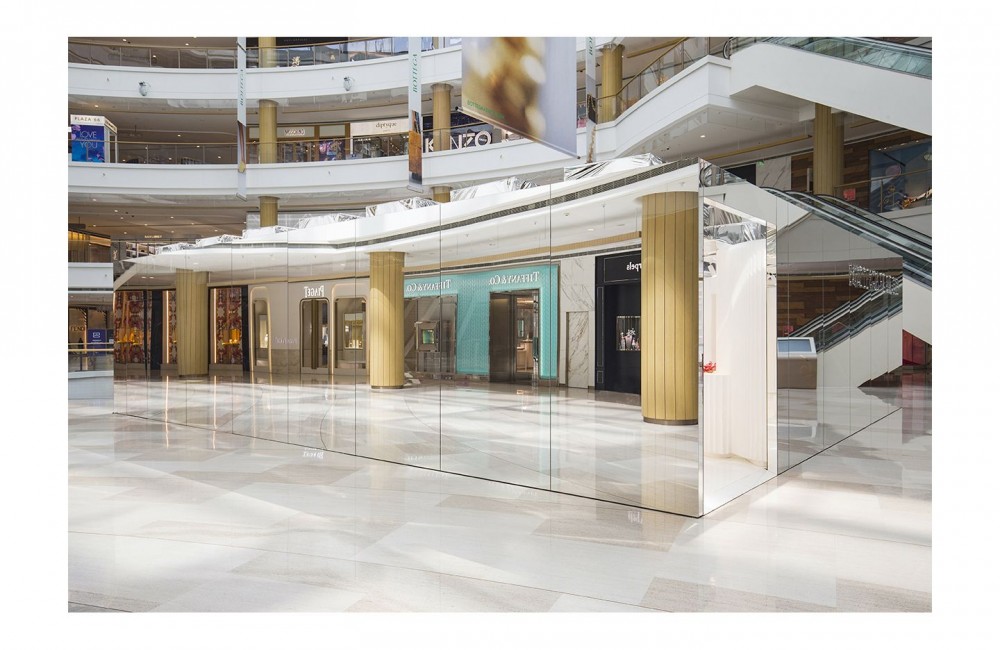 In fact, in the reflections the splashy logos and displays by the surrounding competitors are more visible than Bottega's store itself — an effect that is entirely intended: "We speak about quality, a timeless elegance, an almost quiet confidence, which I think is the opposite to all the noise we see around us," Lee explained to Vogue in 2018 shortly after being appointed to the helm of the half-century-old house. The architectural intervention presents a similar vision to that of recent campaigns, as well, such as images shot by Tyrone Lebon in skateparks, sparingly outfitted yachts, and minimalist mid-century homes — a shift from conventionally opulent ideas of luxury and wealth to a more contemporary "stillness," as Lee calls it. With the "Invisible Store" Lee takes all the visual noise promoted by contemporary luxury brands and throws it right back at their face — all with signature elegance.
Text by Julie Klein.
Julie Klein is an author who specializes in architecture and the intersection between art and design. She is a regular contributor to Cinco Journal, Antiquités and W magazine. She divides her time between Paris and New York.
All images courtesy of Bottega Veneta.