INTERVIEW: Architecture Curator Beatrice Galilee Takes On The World
In the world of exhibiting architecture, Beatrice Galilee has made her mark on a global scale. In addition to starting her own exhibition space in London in 2010, she curated the Shenzhen Hong Kong Biennial in 2009, the Gwangju Design Biennale in 2011, and the Lisbon Architecture Triennale in 2013. In 2014 she also became the first ever architecture curator at New York's Metropolitan Museum of Art, initiating many important acquisitions and exhibitions that broadened the sense of how architecture can be exhibited and talked about. The talking part is also what she will be focusing on with her new venture, The World Around: Architecture's Now, Near, Next, Galilee's multi-format global architecture forum (founded with Diego Marroquin and Alexandra Hodkowski) that will kick off with a daylong event in New York on January 25, 2020, its impressive list of nearly two dozen speakers includes architects Junya Ishigami, Barozzi Veiga, Cecilia Puga, as well as 22 other artists, curators, and writers such as Shumon Basar, Eva Franch I Gilabert, and Catherine Ince. PIN–UP met up with Galilee to talk The World Around ahead of its global debut.
Drew Zeiba: How did The World Around come about?
Beatrice Galilee: It began with an annual program I organized during my time at The Met. It was a daylong conference called In Our Time: Year of Architecture In a Day. The first one was in 2016 and it was usually held in December or January, where architects, artists, film-makers, curators, or researchers each presented one project from the past year. The event was like instant curating for me, a way for me to present contemporary architecture at the Met without being five years late. When we did the last one, in January 2019, it seemed meaningful to all of the people that were participating in it, and all who attended it. And one of the donors of the Met, a New York-based private equity investor and philanthropist Diego Marroquin, who studied to be an architect himself and always supported my programs, had been talking with me for some time about ways I could develop that project and suggested that we work on something together. That's how The World Around came about. We wanted to do something that would be global, that would be more responsive and impactful outside of traditional institutional frameworks. Beyond the annual conference, The World Around will include diverse programming throughout the year, and every conference will take place in a different city.
The program at The Met was called In Our Time, whereas this first iteration of The World Around plans to present the "now, near, and next" in architecture. How do you make the distinction between the two?
There is a resonance between the two, but In Our Time was very much tailored to The Met. It was classical and authentic to the institution's goals. Working in a museum is often a slow process. On the whole, you can't just pick something that's just happened, acquire it, and show it in the same year. In Our Time was a way of saying that these are the people that will be part of the museum's collection in the future, but they are also in the present now. "Now, near, next" has a much more dynamic sensibility. It's a little bit more future-facing and more speculative.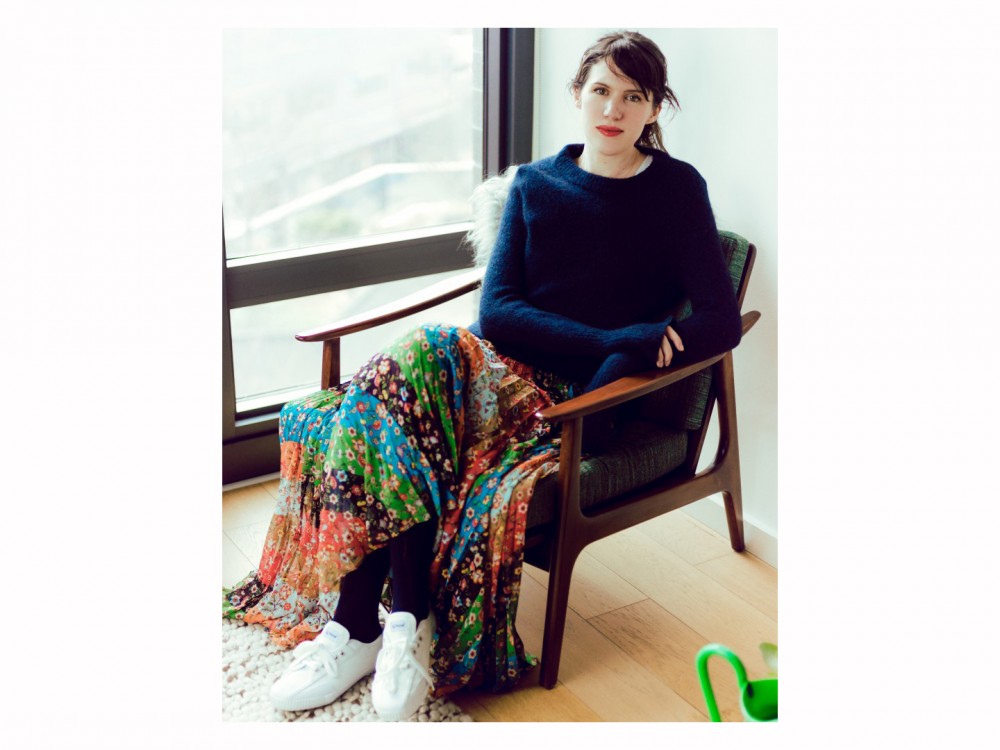 The speaking time for each participant is also quite short in The World Around. Why? 
Each speaker will have 12 minutes, which is a pretty punchy amount of time. It is the amount of time that you need to really tell one story, and it's a story that is always about one building project, or exhibition project, or research project, or whatever it is. There's a kind of momentum to the event. And even though there aren't themes, for me it's really about the chemistry between all of the different speakers. 
Have you noticed any trends in what people will be talking about?
The climate crisis has rightly been the most pervasive thing in cultural and social discourse this year. At The World Around, we have five or six projects that are all very much about reconnecting with the land, or our relationship with our environment. These architectural or spatial projects are not specifically about climate change or climate resilience or managing the consequences of climate change, but I see practitioners focusing on being more caring and thoughtful about the planet and in their deployment of materials and resources, which is a very powerful message. Architecture has suffered so much from a cliché of having what I think of as a macho power — it has too often been about building over, or for influencing the city, not thinking and growing with it. We need less dominance. These speakers and projects speak to a way of being more thoughtful, connected, and engaged with the ecosystems and non-anthropogenic aspects of our planet. We see it in landscape design projects creating wildlife habitats by Junya Ishigami, art installations by Ibrahim Mahama and Michael Wang, and curatorial projects such as Paola Antonelli's Broken Nature. There is also a video game that I absolutely love called Everything which puts the player in the position of experiencing almost everything in the world from any perspective at all: from an atom, to a plant or bear, to a galaxy. I love showing contemporary architecture alongside other cultural platforms like game design, film, and exhibitions. It shows the expansive world that architecture is part of, far beyond the built environment.  
What is the biggest difference between organizing exhibitions with objects and producing events?
The ability to generate new discourse is quite powerful to me. When you put talented and engaging and intellectually stimulating people together, I think that there's an opportunity for genuine change to take place, for things to really happen. I saw this happen at The Met: collaborations between speakers, swapping of numbers and books, commissioning projects.
Is it because people can identify with a person in front of them, instead of a drawing or model?
Yes. Someone might think, "I can get along with that guy," or "she seems amazing." There's a reason people will get in a room together. There's something quite powerful about human contact. There's a potential for impact, a place where change happens.
Interview by Drew Zeiba.
Portraits by Sangwoo Suh.
The first edition of The World Around takes place Saturday, January 25, 2020, at the Times Center in New York City. Haven't got your ticket yet? Click here and get special PIN–UP discount. Only while supplies last.