COSMIC HOUSE: A Visual Journey of a Future Past
Approaching London's Cosmic House from Holland Park station, the four-floor Victorian home looks entirely normal, save for the mushroom-shaped transom window above its double-handled front door. The beige-brick protocol of this oligarch-oriented neighborhood is entirely forgotten once you cross the threshold; behind its respectable façade, the entire house was remodeled by the late architect, critic, and theorist Charles Jencks, who lived here with his family for over 40 years. Persian rugs and lopsided lampshades, sea-green carpeting and swooping ceilings, a Borromini-inspired jacuzzi in aquamarine terrazzo, and a towering lunar lookout are just a few features of this Postmodern architectural mixtape mastery. 
The Cosmic House story in PIN–UP 31, Fall Winter 2021/22. Designed by Office Ben Ganz.

The Cosmic House story in PIN–UP 31, Fall Winter 2021/22.
Fanning into the living room framed by a Michael Graves-designed trompe-l'oeil marble fireplace, I am offered a headband bearing that same mushroom insignia (known as Jenksiana), custom-made by the fashion designer Louise Grey for the Cosmic House's launch party this evening. We are in the bright Spring Room of a house collaboratively envisioned by Jencks and friends as an ode to the celestial calendar — where multivalent architectural theory melds with boisterous design flourish. While the ground floor remains Earth-bound (each room represents a season), things get galactic at the center: a gigantic concrete-and-chrome spiral staircase merges the twists and turns of human DNA with the orbits of the planets, while each of its 52 steps (one for each week of the year) is bookended with a zodiac inscription.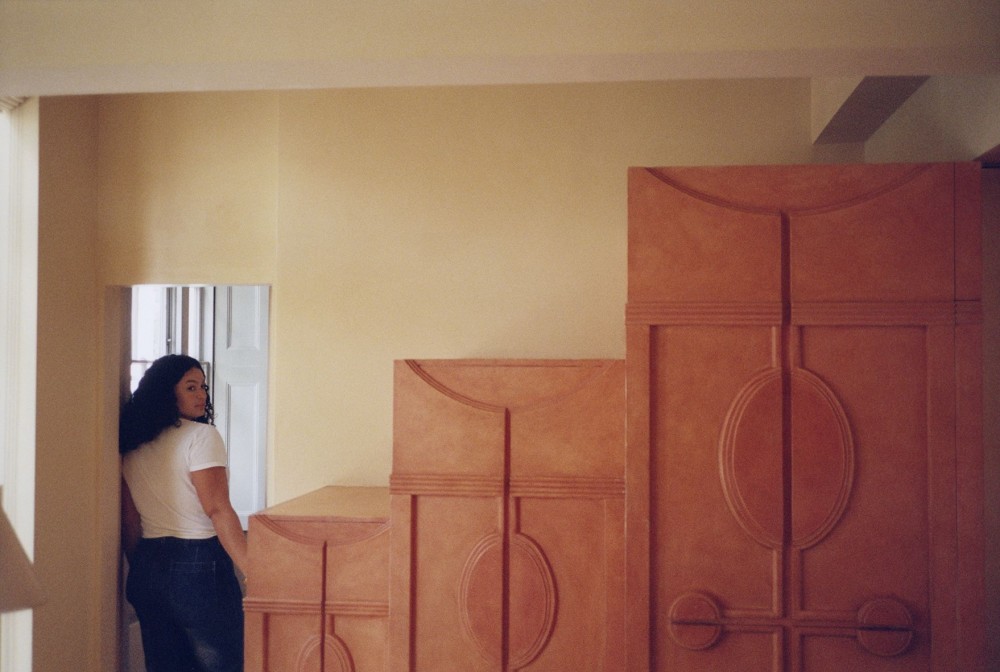 Ascending the solar stair, I hit Jencks's undulating library, its tiered zones featuring a small city of wooden bookshelves and PoMo tower cabinets stuffed with his 35 mm projector slides. Next door, the white-on-white "Four Square" master bedroom is simultaneously Marie Kondo and maximalist, its geometric base buoyed up by a moon-themed dressing room, mirror-finish ceiling accents, and a pop-up TV complex built into the base of the bed frame. The evening's performers, adorned in Grey's kaleidoscopic costumes, seem equally drawn to the conflicting energy — between thin blue sticks barring entry to the room that brandish the mantras "modernity not always progress" and "not this time," a performer sits unmoving, staring into the void. I take five in the hall of mirrors beneath the moon-viewer before checking out the two children's bedrooms, where more costumed performers recline and sip champagne.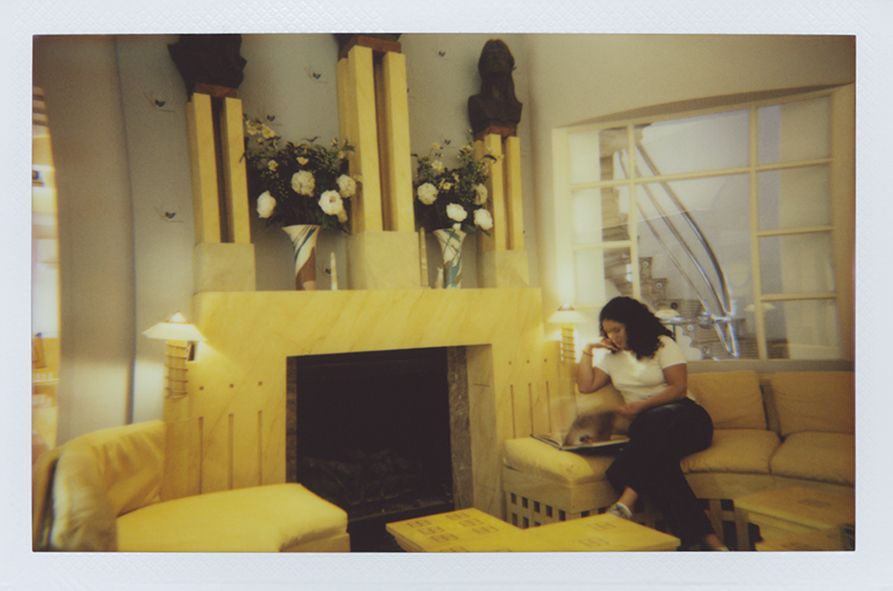 As the evening grows late, we gather back down in the Graves lair where Lily Jencks — Charles and Maggie's daughter, who is director of the Jencks Foundation — kicks off the toasts. Nearby, architect Piers Gough, mastermind of the aforementioned baroque bath, sagely reclines by the champagne bar, his psychedelic button-up outstripping most in the cosmic dress department. Milling around the autumn room that she and Rem Koolhaas nearly designed, artist and co-founder of OMA Madelon Vriesendorp comes in close second with characteristically strong interplanetary eyewear. "My father was less of an architect who critiqued," reflects Lily, wrapping up her speech, "than a critic who architectured."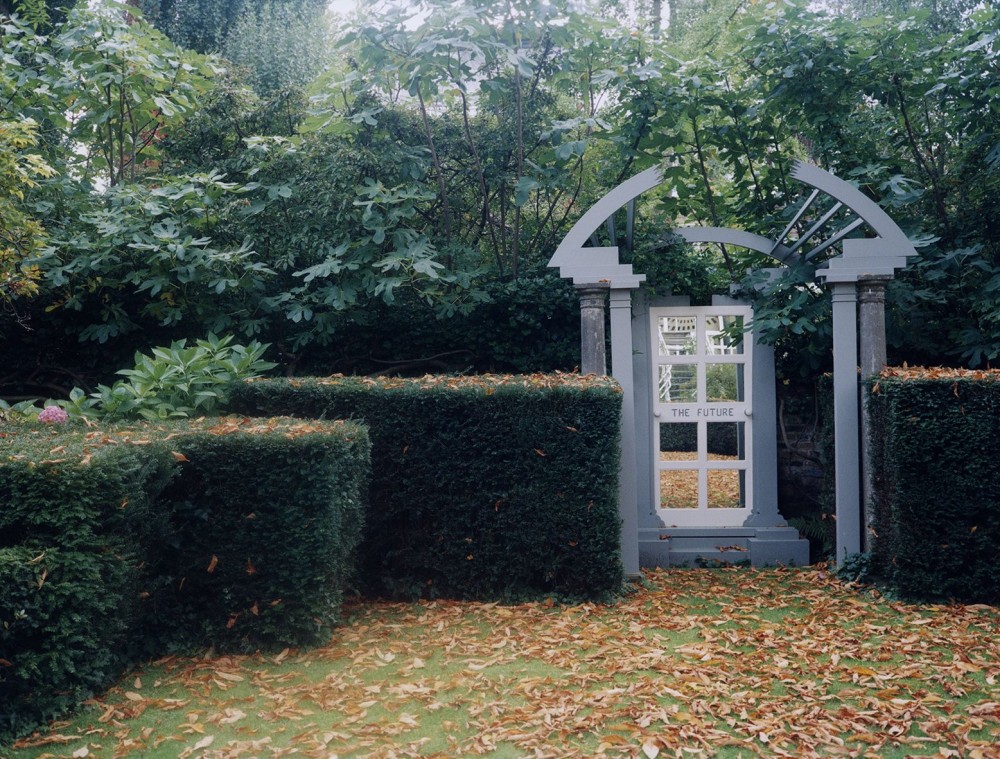 In a culture obsessed with stately homes, comparisons to other oddballs that break free of the twee cottagecore stock of England's National Trust — such as Sir John Soane's Museum or even Pitzhanger Manor — are plentiful. But the Cosmic House is less of an eccentric cabinet of curiosities than a celebration of collaborative experimentation and a still-ongoing driver of novel ideas: the new lower-ground-floor gallery, curated by the Jencks Foundation's artistic director Eszter Steierhoffer with a series of special commissions and archival presentations, is a testament to that. Everywhere I look, sometimes with the designer in eyesight, there is a delicate and ecstatic dance of a thinker unpicking and cultivating a cultural movement as it developed in live time, the whole thing stitched together in cosmic revelry. 
GET YOUR COPY OF PIN–UP 31 HERE.