TILE IN STYLE: FOUR MUTINA DESIGN COLLABORATIONS
When in doubt, tile it! That seems to be the motto of the ceramics manufacturer Mutina, founded in 2006 by Massimo Orsini in the Italian city of Modena, located just two hours south of Milan. Orsini has always been a sure hand for picking top design talent to collaborate with, whether it's Patricia Urquiola, Raw Edges, Barber Osgerby, or Tokujin Yoshioka. For its 10-year anniversary, Orsini stepped it up a notch with an ad campaign shot by perennial PIN–UP favorites Maurice Scheltens and Liesbeth Abbenes, as well as new designs by the likes of Konstantin Grcic, Inga Sempé, and the Bouroullec Brothers. At Mutina's recent presentation and anniversary celebration in the company's Modena headquarters, PIN–UP's Andrew Ayers caught up with some of the designers to explain their fascination with ceramic wall and floor coverings…and with Mutina!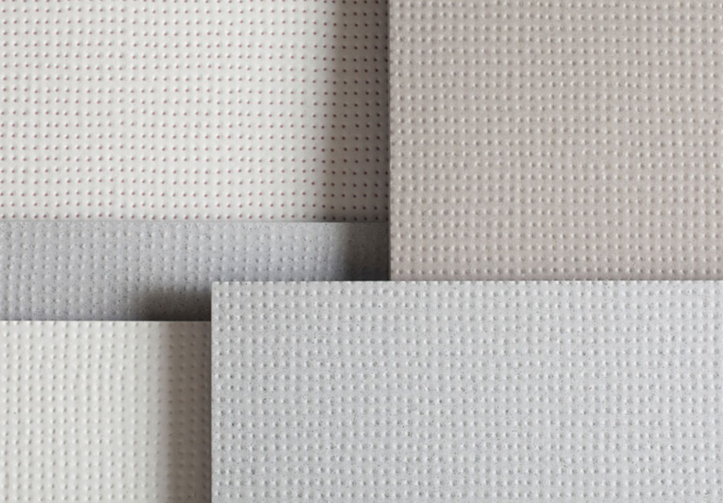 Pico by Rowan and Erwan Bouroullec
RONAN BOUROULLEC
"It's very interesting to note that 80 percent of tile production in the world today is either fake stone or fake wood. 80 percent! It's incredible! Which means that all the rest is essentially plain stuff without any particular qualities. And when you consider the richness of ceramic as a material… With Mutina for example, there's a whole world that opens up. It's interesting to compare what we've done with what Konstantin (Grcic) was able to do: they're two totally different worlds, but they're also both equally original, and it shows the range and the spectrum of possibilities that we have here. The avenues to be explored are endless. I'm interested in working with techniques and machines that already exist but then adding that grain of sand that allows you to get new results. Inventing something new using what already exists is a very interesting challenge. It's like writing, or like poetry: the words are the same, but their relation to each other, their construction, are new and different. There are errors of course, which are sometimes happy surprises, and there's something very natural about the discoveries you make when using ceramics. It's a very sensual material, and one I adore. With the new collection it's about the relationship between things — there are these pieces in three dimensions, and then the mosaic on the floor, and it's about how they all relate, how you go from one to the other. Really it's very architectural."
View Ronan and Erwan Bouroullec's collection for Mutina here.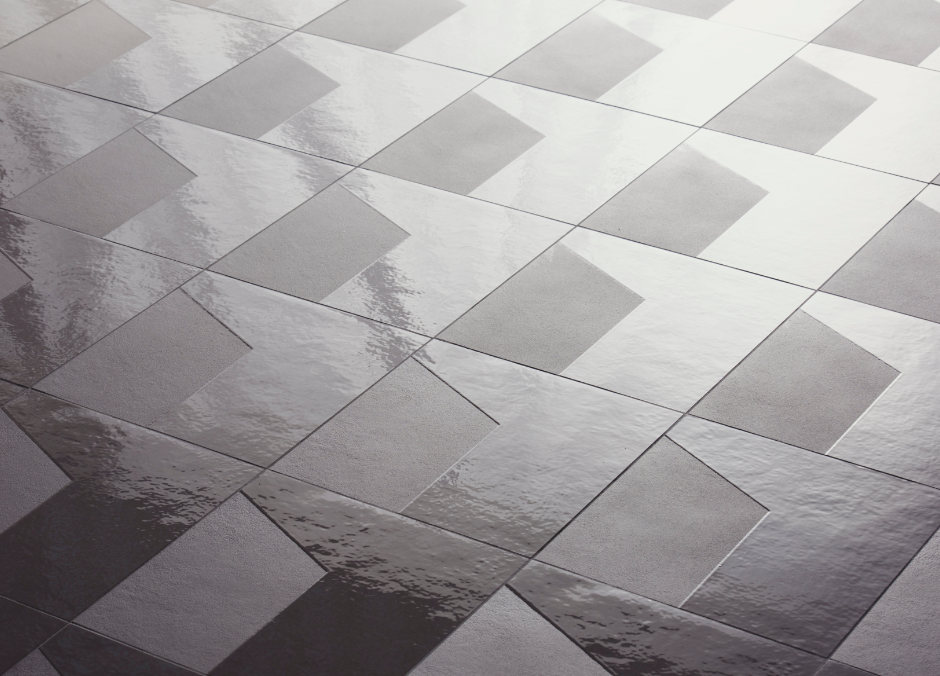 Numi Collection by Konstantin Grcic
KONSTANTIN GRCIC
"When we began with Mutina, it was completely unknown territory. For me what Mutina does is almost create architecture — you build a floor, or you build a wall. And that's the dimension I find very interesting. But I'm not an architect, I don't work on architectural projects, so I'm not even in touch with this material. So we had to try to understand the implications of that, and find the intellectual tools to explore it. We had a totally open brief, and one of the tools we created was a whole series of fictional spaces on the computer — a huge space, a smaller space, a corridor, a staircase, a courtyard… We simulated all the typologies of building in order to understand that. How does it work if we put the same tiles in a large hall, a small room, or a darker space? We were in Modena just two weeks ago to see the first real samples, and only now I'm beginning to understand what our product is. I asked Massimo (Orsini, Mutina's CEO), 'So where would you put these?', and he replied, 'In the living room.' Which is crazy! (Laughs.) That's his world of being in Italy, the weather is nice and yes, you can put tiles in the living room. But we don't! (Laughs.) But because the technology and the process were so new to us, there was a very strong dialogue between us and Mutina. And that's a quality. In fact it's something I'm longing for in all projects, although not all clients give you that."
View Konstantin Grcic's collections for Mutina here.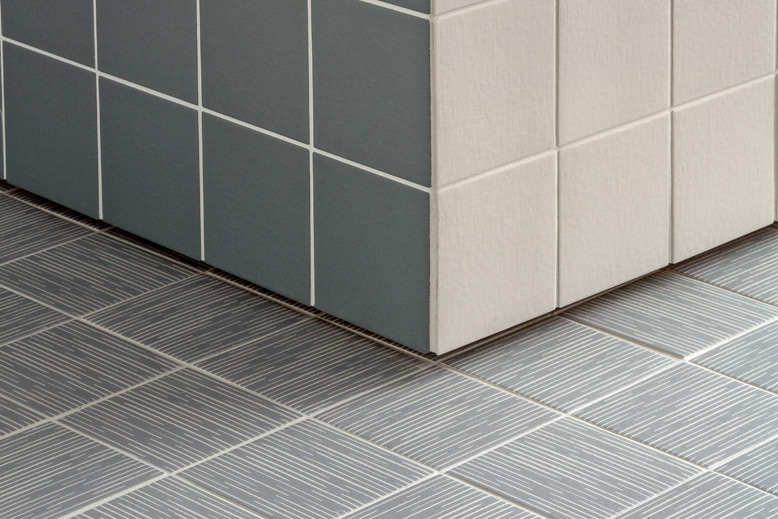 Tratti Collection by Inga Sempé
INGA SEMPÉ
"The great thing about working with Mutina is that Massimo is totally passionate about tiles. I speak very good Italian, so the whole thing started with conversations between him and me. The collection came out of work I'd done using the super-traditional Japanese technique of Oribe. First of all I wanted small tiles, because I don't think you should treat your house like an airport with giant paving slabs. And small tiles in a small space produce a sort of undulation and a vibration like fish scales. Tiling can be really horrible, extremely cold and echoey, and I wanted to make it warmer. So what I did was to create hand-drawn patterns, which are very soft, and which are the total opposite of what you get when you draw on Illustrator — I find you can recognize stuff that's been done on computer programs straight away. So the designs are hand drawn with a pencil and then scanned, cleaned up, and printed onto the tiles. We used very simple digital printing, but to avoid it looking too cheap and fake we found a way of introducing a bit of relief and depth into the ink, what they call in Italian una struttura. Indeed Mutina is the quintessence of precision and quality à l'italienne, because the Italians are very keen on quality in their everyday objects. Whereas we French, since we're dumb and extremely pretentious, are much more attracted by luxury and tradition (Laughs)."
View Inga Sempé's collections for Mutina here.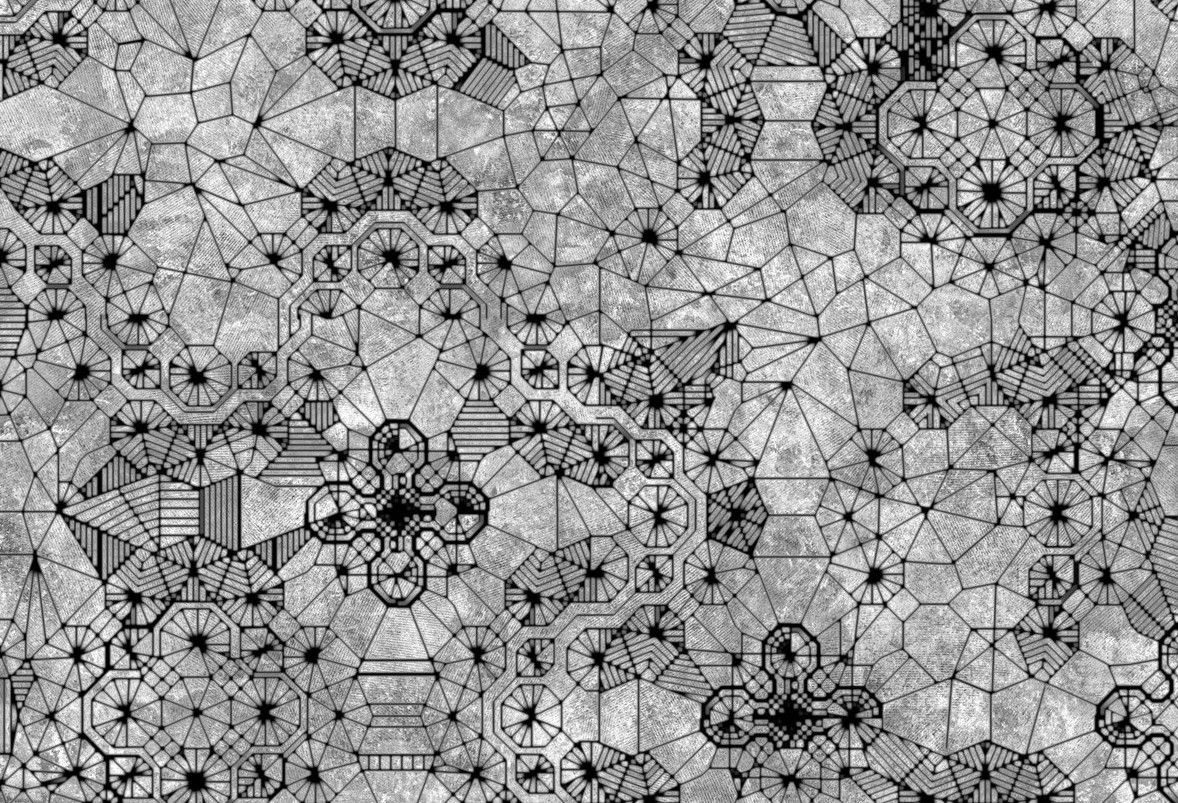 Déchirer Collection by Patricia Urquiola
PATRICIA URQUIOLA
"You know it's fantastic, Mutina's been going for ten years now. And I began to work with them about eight years ago. I was a bit slow and reticent at first, you know, I didn't use a lot of ceramics before. It was one of the prejudices I had to break with Mutina. I think the biggest problem in your life is to break everyday one little prejudice perhaps. Ceci n'est pas une pipe, no? Ecco! I discovered the technology here in Modena, which is incredible. Some of my collections were made with a machine called Continua, so named because it uses minimal water and recycles all the waste material in a sort of continuum — the technology is very interesting in a sustainable way. And I'm an architect too, and bit by bit I began to give my opinion about other things. Maybe I'd say, 'Well the catalogue is okay Massimo (Orsini, Mutina's CEO), it's rigorous, but it needs some kind of aim, something is missing.' Sometimes you say that to a client and they say 'Yes, yes,' but really they're not listening. But Massimo immediately began to work with us, we began to share knowledge and opinions, and moved the company on in that direction through constant dialogue — I became a sort of consultant art director. And now I think it's time for the team to really create the Mutina brand, for its name to resonate in the same way as Flos or other iconic Italian companies. We've got some fantastic people and the energy is wonderful."
View Patricia Urquiola's 7 collections for Mutina here.