PIN–UP's NEW LOOK FOR THE CHICAGO BIENNIAL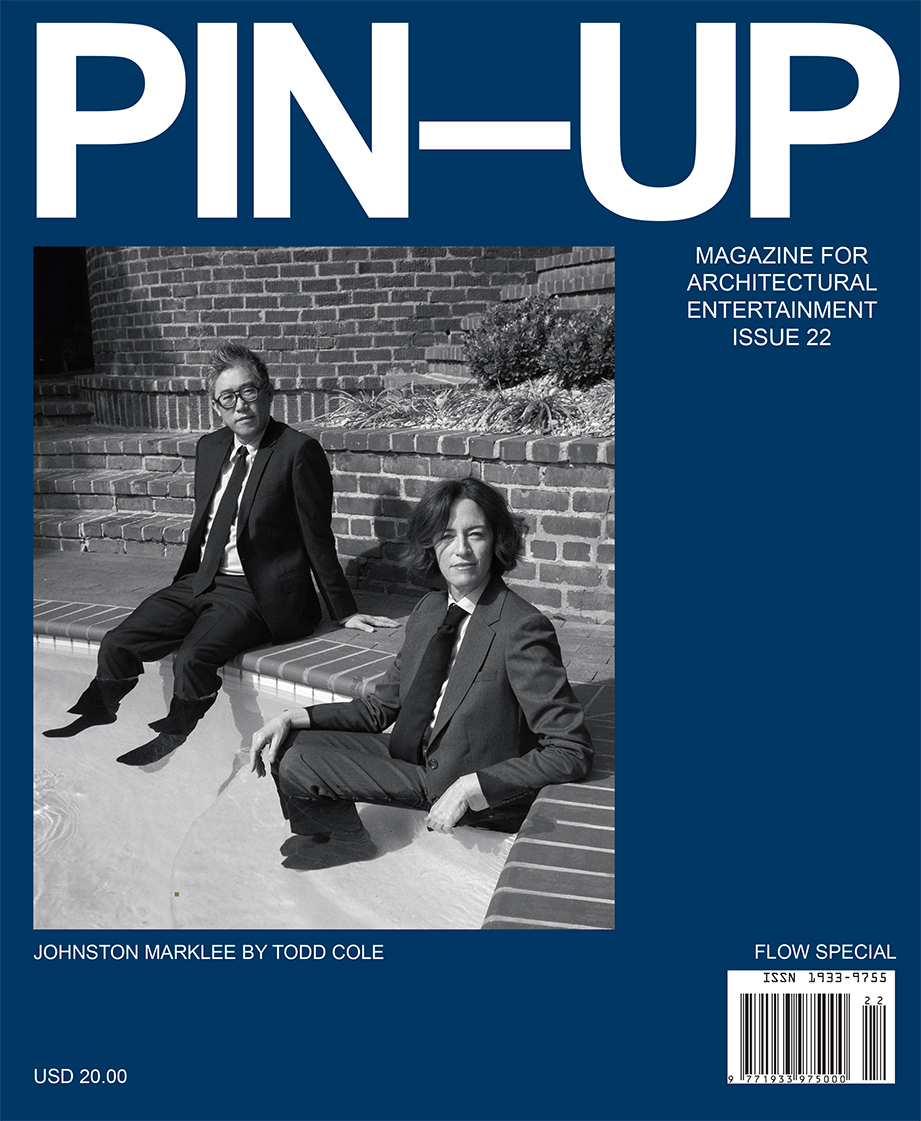 PIN–UP 22 is getting a (temporary) makeover with a special edition created especially for this year's Chicago Architecture Biennial and EXPO Chicago, which start on September 16, and 13, 2017 respectively. The limited edition cover features the biennial's artistic directors Sharon Johnston and Mark Lee (of Johnston Marklee), who were captured sitting poolside by photographer Todd Cole.
The edition also contains La Gazzetta dai Tosi, a fantastic mini-publication PIN–UP produced in collaboration with Enoteca dai Tosi, an unusual new wine bar designed by Belgian architects de vylder vinck taillieu.
Come find us in and get your copies of both PIN–UP and La Gazzetta this week. We'll be at EXPO Chicago, the Biennial's main venue, and the Graham Foundation. And while you're at EXPO Chicago, don't miss ARCHITECTURE AS METAPHOR: NATURE VS. CULTURE, a talk with artist David Hartt and PIN–UP founder Felix Burrichter on Friday, September 15, 2017 at 2 PM, on the occasion of Hartt's current exhibition at the Graham Foundation.
See you in Chicago! 
Portrait of Johnston Marklee by Todd Cole. Animation by Louisa Nolte.
Special thank you to PS Design, Milan.