DESIGN LOBBYISTS: BLESS AND THEIR SPECIAL TAKE ON FURNITURE
As interiors go, lobbies suffer from a terrible reputation. They are the places politicians go to get bribed, or where artists display their most boring and anemic work. The reliably iconoclastic Paris/Berlin design duo BLESS addresses this issue with their most recent collection N°60 Lobby Conquerors, a series of mutated and warped chairs and benches which are on view at Mathew Gallery in New York City starting February 14, 2018. The Conquerors are based on the iconic, minimalist Kiki furniture line that designer Ilmari Tapiovaara dreamed up in 1960 for Finnish design company Artek and which still remains in production to this day. The installation's title hints at the playful bellicosity that has long been a red thread for BLESS, a collective founded by Ines Kaag and Desiree Heiss in Paris in 1995. "When we released N°07 Livingroom Conquerors back in 1998, the idea of conquest felt too passionate and powerful, but also pleasantly neutral," says Kaag. "If you imagine pieces of furniture as capable of conquering a space that inspirits them, they gain energy and willpower." The Conquerors' 2017 iteration debuted during the second Chicago Architecture Biennial where it occupied a busy stair landing in Chicago's Cultural Center, a former 19th-century library building. During opening weekend, black-clad architects were seen lolling around on one of six chairs and benches or balancing precariously on one of the eleven three-legged stools.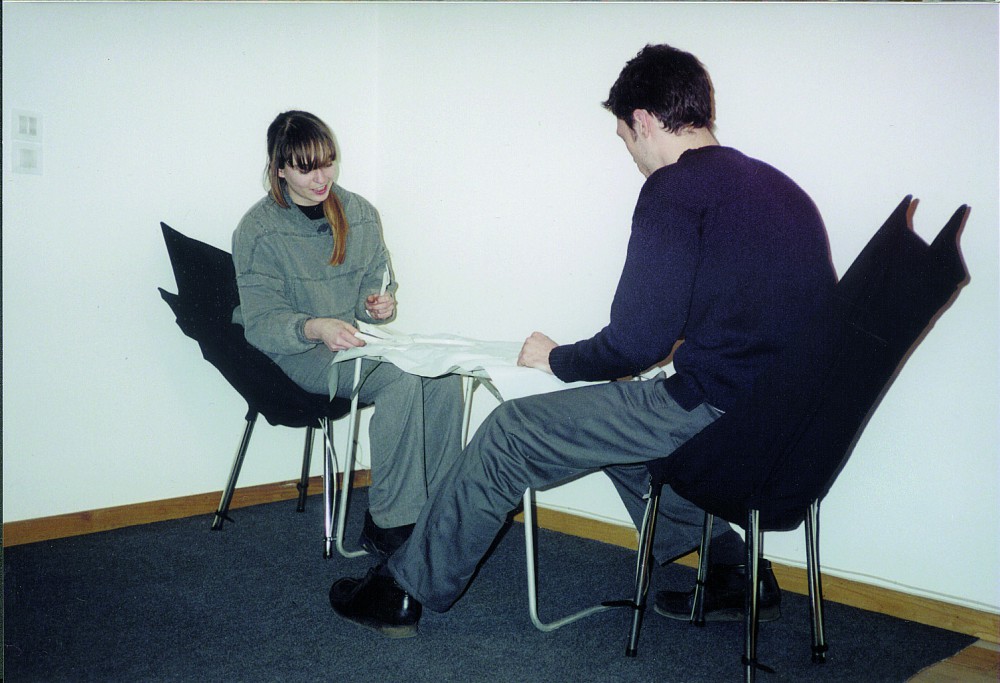 In addition to their outlandish shapes, the Conquerors stood out for the audacity and eclecticism of their surfaces, many chosen to blend into the dirty burnt orange of the Cultural Center's Neoclassical floor mosaic. In a variant of the Kiki Lounge Chair, an asymmetrical, oversized, cast-concrete backrest aggressively hugs the otherwise understated upholstery. The cushions of a three-seater Bench don't rest directly on their metal frame but on a huge slab of fake marble jammed under them. Heiss and Kaag are the first to admit that what may now appear like primary design choices really emerged through trial and error: "We wanted to realize everything in marble, but neither our budget nor the laws of physics would allow it. So we had someone paint the marble pattern on," explains Kaag. As for the various furs with which the stools are covered, Kaag, a furrier's daughter, says she's especially fond of the ones made of Persian lamb. "Those furs were probably somewhere in storage since the 1960s. We always wondered if all that stuff in grandma's fur closet would ever find a new use."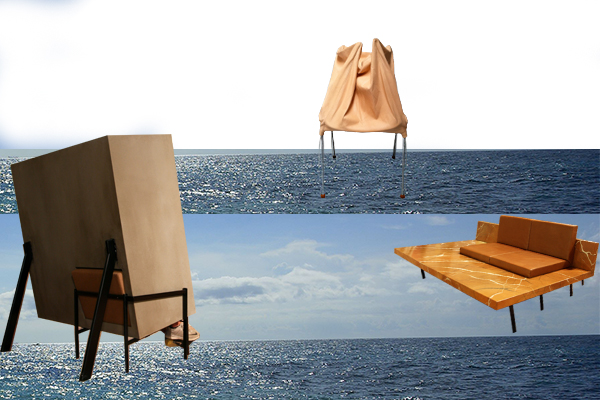 In a biennial full of dutiful homages to the icons of Modernism, the irreverence with which BLESS mixed domestic and public spaces, and personal with collective memory, seemed like one of the truest responses to the appeal in the show's title: "Make New History."
Text by Gregor Quack.
BLESS No. 60 Lobby Conquerors is on view at Mathew Gallery in New York City from February 14 until March 4, 2018.