Donald Judd's Very Specific Furniture
Known primarily as an artist, Donald Judd was also as an architect, draftsman, designer, essayist, and an avid design collector. From antique Hungarian and Spanish chests to pottery and woven textiles, he carefully selected the contents of his minimalist interior spaces, pairing his own furniture design and art with 20th-century classics such as Alvar Aalto's Paimio sanatorium chairs or a Gerrit Rietveld church pew. Driven by this aspect of Judd's career, curator Joseph Becker intends to shed light on Judd's holistic approach in an upcoming show at the San Francisco Museum of Modern Art (SFMOMA). The first major Judd design retrospective in the U.S. since the artist's death in 1994, Donald Judd: Specific Furniture, which opens tomorrow, will focus primarily on Judd's own output. But, as Becker points out, he "had an almost insatiable appetite for buying buildings and filling them with his collected objects," and Becker's intention is to attest to the "formal and methodological connections" between Judd's collection and his furniture designs, which might not be evident at first glance.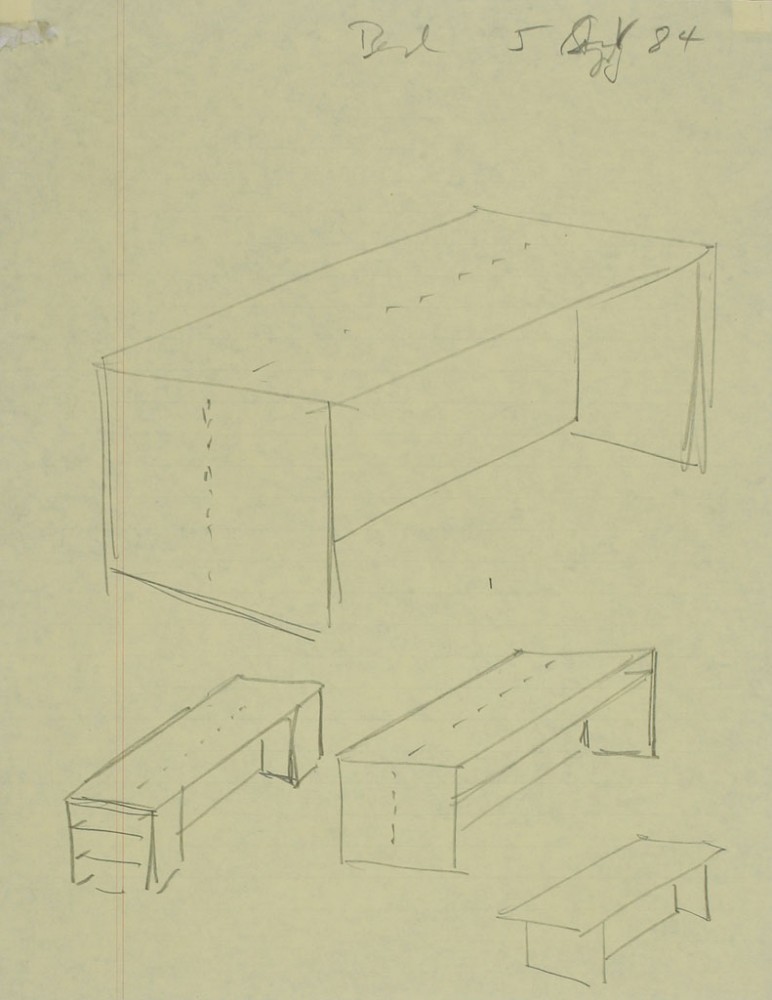 Judd "never built anything on new land," as he himself asserted in the 1989 essay Ayala de Chinati. Instead, he became known for adapting existing architecture in which to rest, work, and exhibit his art and that of close friends like Dan Flavin and John Chamberlain. His first adaptive reuse was in 1968, when he bought an 1870 Nicholas Whyte-designed cast-iron former textile factory in Spring Street, SoHo, and converted each floor into a lofty open space. Spring Street became the precedent for his properties in Marfa, Texas, where he relocated in the 1970s, and where he began designing furniture out of necessity since he couldn't find what he wanted. He began by working with local craftsmen and carpenters in different locations, the process becoming more and more refined over the years. He later teamed up with Swiss metal-furniture manufacturer Lehni AG, which still makes some of his pieces to this day. Contrary to what might be said, Judd's furniture did not attempt to mimic his art or reinterpret that of designers he admired. His approach was purely functional, and adapted to the proportions of the user and the space it was custom-made for. "It was a quest for utility, but ultimately reflected Judd's taste in form making," Becker says.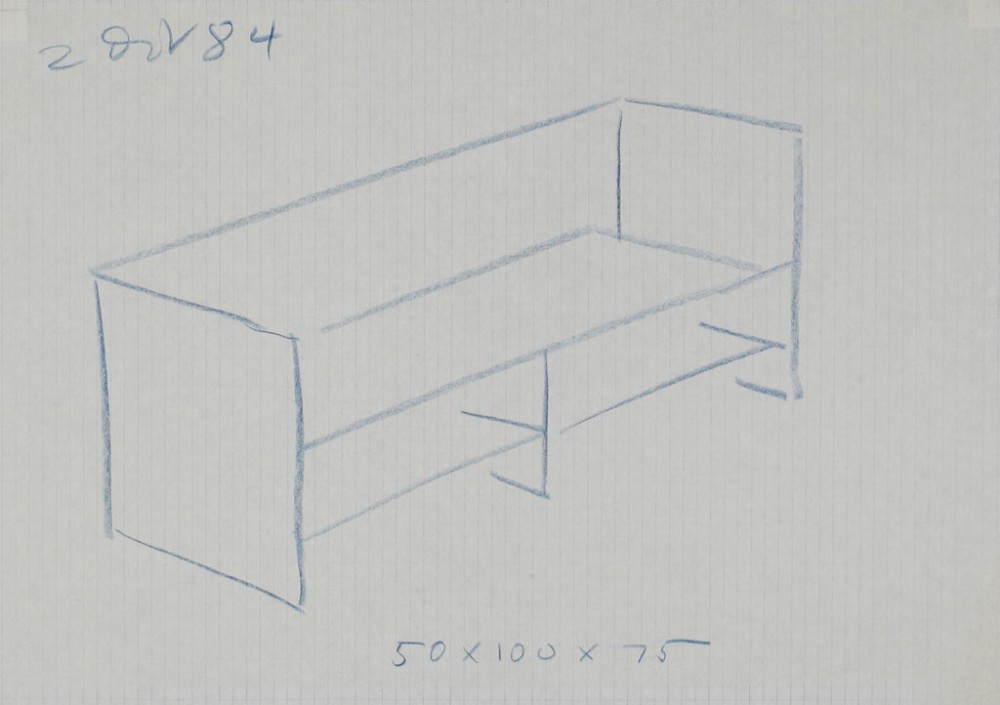 In true Judd style, the SFMOMA exhibition will be visually rather minimal and will consider the distinct line drawn between his art and furniture, combining actual pieces with never-before-shown drawings, and photographs of the spaces in Marfa and Manhattan. "Each space of Judd's was a kind of study center/Wunderkammer that helped him channel thinking towards specific topics he was working on," Becker explains. Until recently, Donald Judd furniture could only be acquired through a handful of galleries and furniture dealers, but those museumgoers who would like to recreate the look at home can now do so thanks to the Judd Foundation's reissue of a series of pieces branded Donald Judd™. The Ayala de Chinati logo that characterizes the new branding of Donald Judd Furniture, originally designed by Judd as a ranch branding iron named after his Marfa ranch properties, now stands for newly fabricated pieces such as the Forward Slant Chair (1982), the 19.75-Inch Frame Armchair 69 (1989), or the Seat/Table/Shelf/Seat 13 (1984). But if you're thinking of purchasing any of them, you'd do well to remember his exacting and uncompromising vision: "Things that don't fit, won't fit, don't and won't fit."