The Fine Print of Ikko Tanake and Issey Miyake
During the 1950s and 60s, Japan faced a precipice. The country's national identity, rooted in its unique spirituality and traditions cultivated over centuries in isolation, had to be reconciled with the rapidly encroaching realities of a postwar world. Just as Japan's government and industries were reassessed in relation to the West, so too was Japanese design. The young designers coming of age during this period would find themselves tasked with adapting Japan's aesthetic heritage to Western principles of Modernism. Someone who excelled in this was Ikko Tanaka (1930–2002), today recognized as one of Japan's greatest graphic designers. A graduate of the Kyoto City School of Arts, he worked various design stints before, in 1960, becoming a founding member of the Nippon Design Center. Then, in 1963, he established the Ikko Tanaka Design Studio, pioneering the use of geometric shapes, applying classic Japanese simplicity to achieve abstract, Modernist effects. Tanaka often drew from traditional Japanese art forms like calligraphy and face painting to render a wholly contemporary visual language, merging East with West, blurring the lines between past and present. In many ways Tanaka created the foundation on which the future of Japanese graphic design would be built, and his influence would extend well beyond graphics to the worlds of object design and fashion (he was the first creative director of Muji).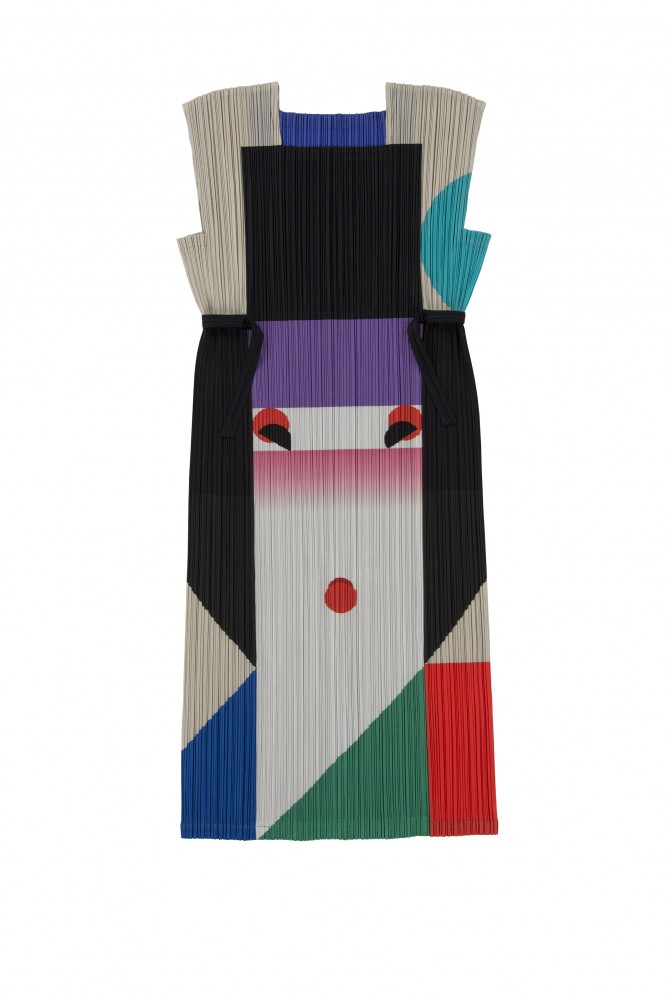 In 1964, while Tanaka's studio was in its infancy, 26-year-old Issey Miyake graduated from Tama Art University with a degree in graphic design. He then famously switched tracks to apparel and, in 1970, after studying haute couture in Paris and ready-to-wear in New York, founded his own fashion studio. Tanaka's visual exercises in modernizing traditional Japanese tropes were vital inspirations to Miyake as he set about adapting traditional Japanese costume to create what he hoped could be a new, universal dress. With his abstract geometric cuts, bold, brilliant color, and progressive interpretations of humble Japanese classics, Miyake's collections serve almost as a mirror reflection to Tanaka's work. Despite the differences between their respective mediums, the two share a similar design ethos and ambition. They first met when Miyake was 20 and still a graphics student, and went on to enjoy a lifelong friendship.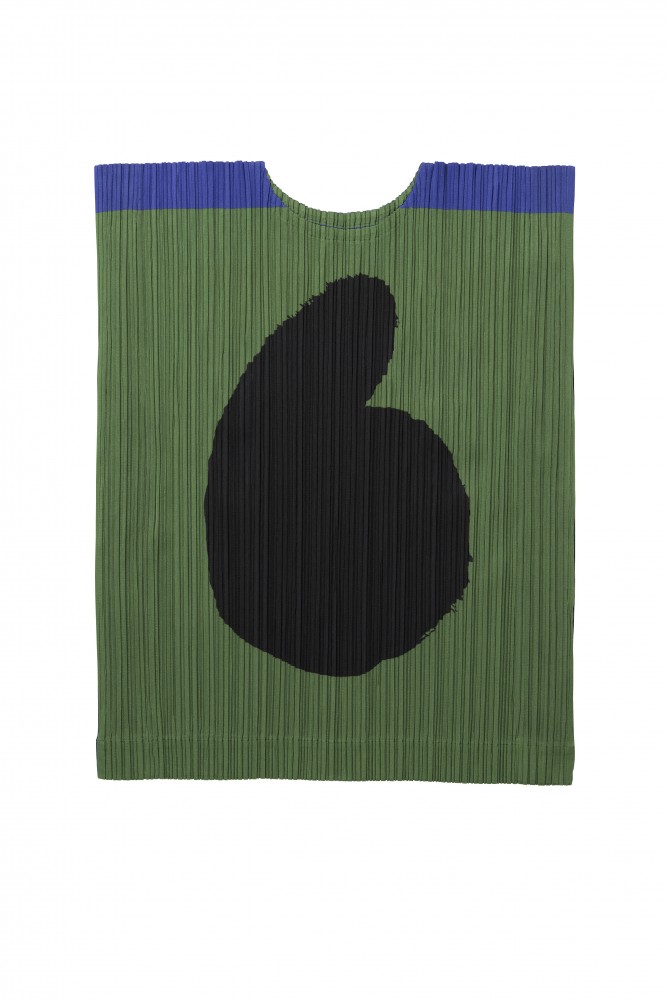 Tanaka passed away in 2002 at the age of 71. To honor his memory, express gratitude to him, and celebrate his work, Miyake designed a special collection — Ikko Tanaka Issey Miyake — in 2016. Now in its third season, the line is looked after by the 79-year old Miyake himself (the only person allowed to use Tanaka's archive), even though he's officially retired. Rather than simply transferring the original two-dimensional designs as motifs or graphics printed on cloth, Miyake translates them into wearable, three-dimensional experiences. As the line unfolds from one season the next, it has revealed an ever more tender narrative which, considered in the full context of its history, is a rare and beautiful expression of culture and friendship between two of Japan's most influential creative minds.