New York 1980: Thierry Mugler Style
French fashion designer Thierry Mugler is of self-constructed fascination. Though his name is now mostly associated with perfume, he is a fashion force of lingering influence. Mugler and company made a first foray to New York in May 1980, with a clothing extravaganza at the now-defunct Bond Disco in (the pre-Disney) Times Square — a fitting venue of high/low glamour, smoke, and noise for the Parisian bad-boy of fashion. Mugler glowed in the limelight, but he did not upstage his creations, which were impeccably crafted, elegant, witty, sophisticated yet hip, naughty but never too, and above all sexy. The signature architectonic and structural modeling of clothes was evident, but not the experimentation with chrome, latex, plastic and other industrial materials that would characterize his later oeuvre. The body seemed more at home in Mugler in 1980. His cultivation of a retro-futurist fashion — culled from an urbane Hollywood esthetic of the 1940s and 50s, heroic comics, science fiction, Cold War space-race competition of the 1960s, sexual (especially feminine) instrumentalism among others — ideally clad the pre-over-worked gym bodies and anorexics of the day.  
Mugler's brief whirlwind through Gotham was as exhilarating as it was exhausting. He was energized by New York's granite substrate and the city's heroically scaled architecture and monuments. Indeed, energy and heroism are leitmotifs of his clothing. Just as our cultural sci-fi or comic strip heroes are always vital, well proportioned, solidly built, young, beautiful, and handsome, Mugler's clothing is intent on radiating energy while unmasking the lines and proportions of the body: shoulders are broad, breasts voluptuous, waists narrow, hips generous, thighs solid, calves well shaped, heads perfect orbs with blue eyes and red lips.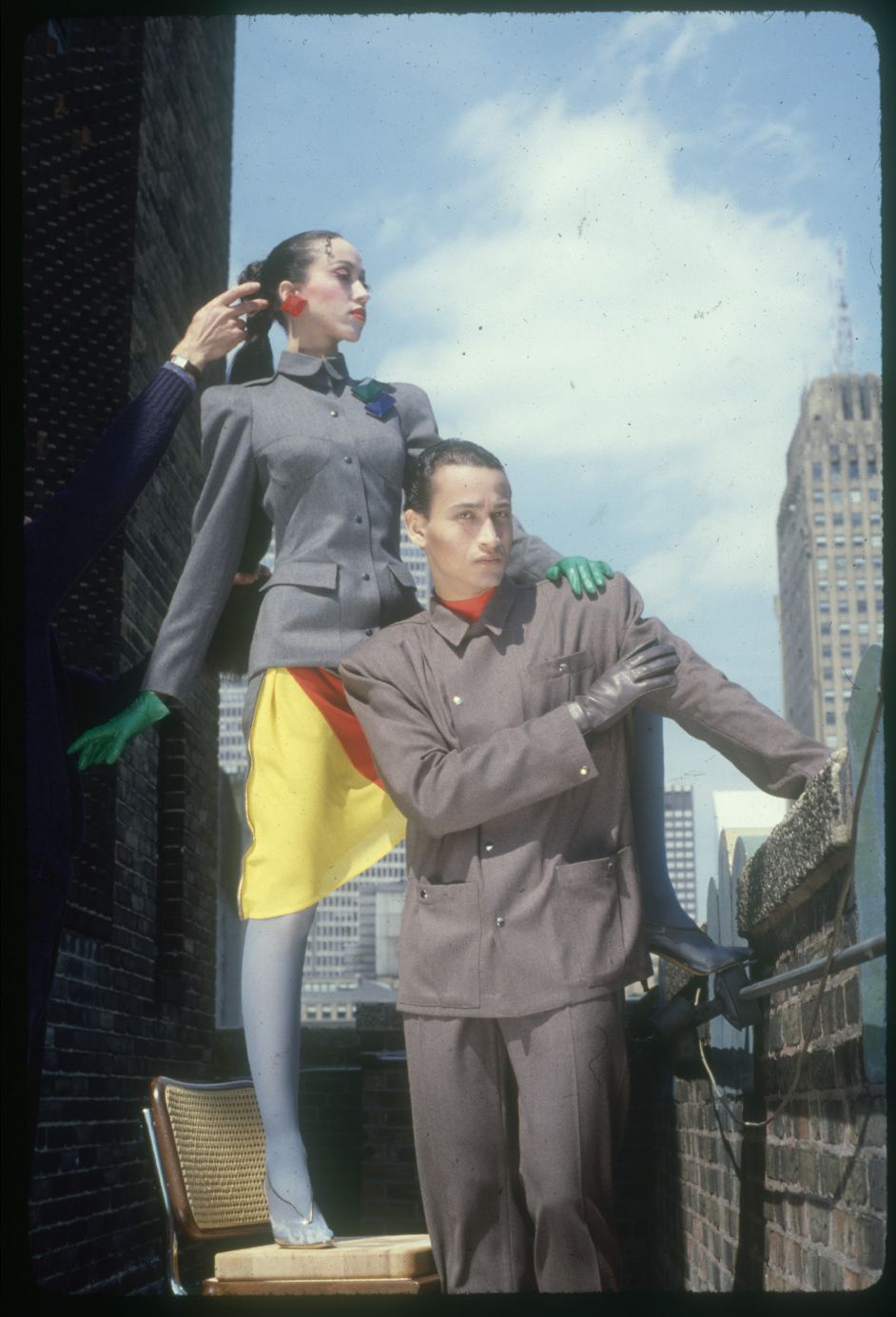 If the image conjures neo-fascist, Arian prototypes, I'd prefer to think intergalactic Roman Empire style. For Mugler covers the body the way classical architecture addresses structure: it begins with a thorough understanding of scale and proportion — the sine qua non of classical architecture. With a background in fine arts and dance, Mugler was well positioned to marry classical canon with knowledge of the body to achieve his distinctive mode of the 1980s. Just as he photographs his models perched on skyscrapers in seeming defiance of the laws of gravity — as seen here in lower Manhattan — the risk inherent in the setting is transferred to the fashion esthetic: heroic, bold, dramatic, yet unsettling. His Nietzschean super(wo)men clothes resonate with the architectural anthropomorphism and vitality of Louis Sullivan, echoing in flesh, bone and material Sullivan's charge that buildings be "proud and soaring, rising in sheer exultation." If someone were to rewrite The Fountainhead today, surely Howard Roark would be dressed in a Muglerian metallic blue jumpsuit.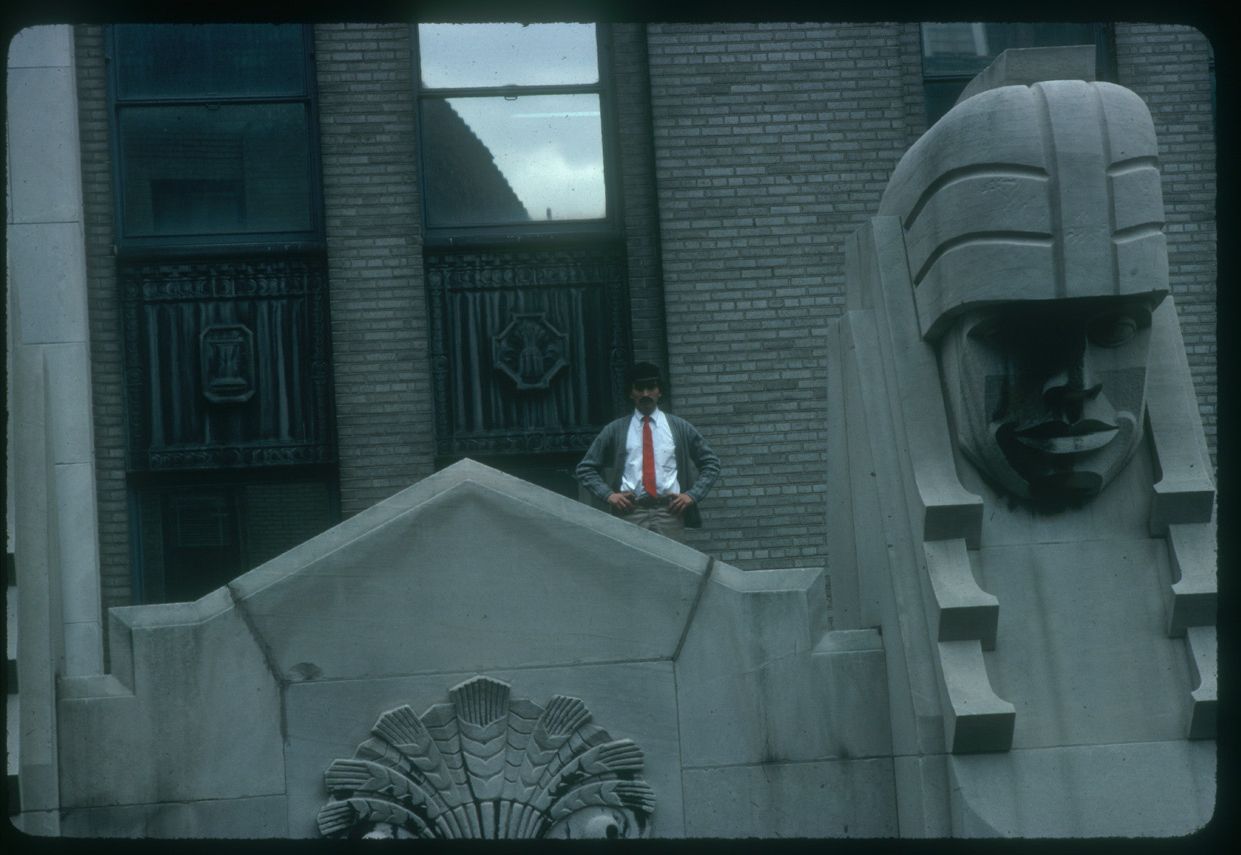 Text and photographs by Joe Disponzio.
Originally published in PIN–UP 3.