PARIS PREMIERE: An Architect's Diary of Virgil Abloh's First Louis Vuitton Show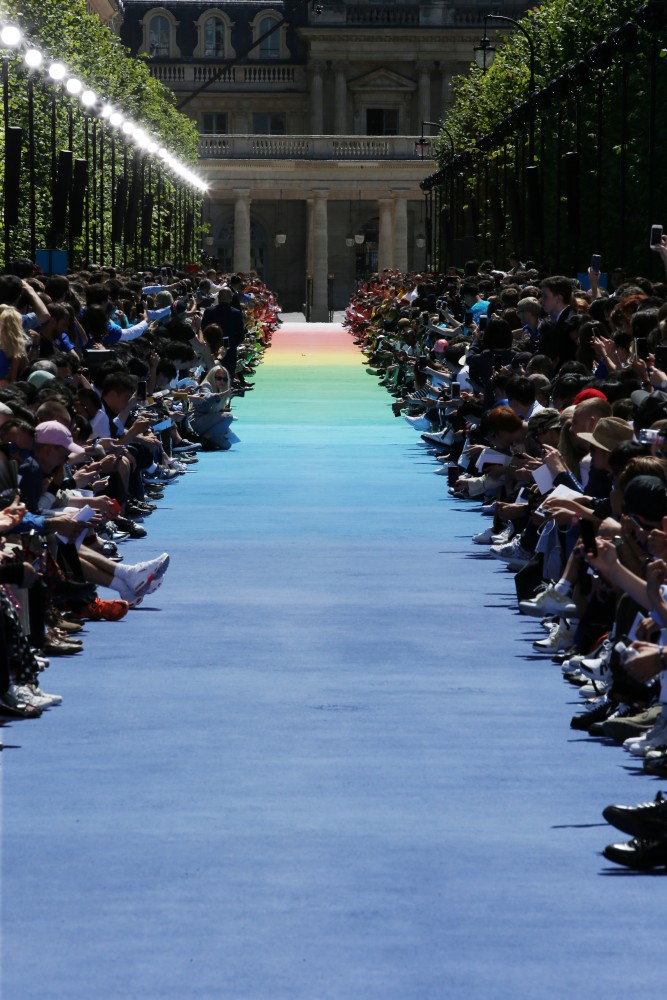 Through my (architect-trained) lens, a T-shirt is indistinguishable from a room. In many ways a T-shirt is a room, just tighter around your torso. This reasoning works in reverse, too — a room is simply a scaled-up T-shirt. (Still with me?) I'm not a discerning fashion critic, nor am I particularly cultured when it comes to making cross-collection comparisons between the world's major fashion houses. I have a prosaic approach to the whole situation. So, having established my position and submitted the essential caveat, here's an on-site reading of Virgil Abloh's first menswear collection for Louis Vuitton.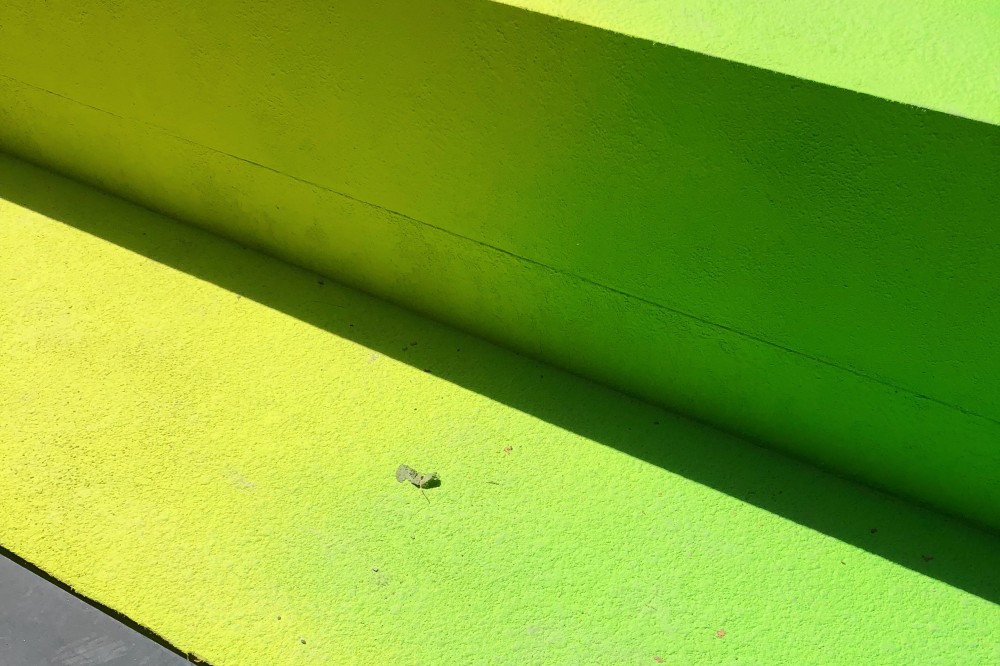 BIOGRAPHY: "Born in 1980, Virgil Abloh was raised in Rockford, Illinois. He earned a civil engineering degree from the University of Wisconsin in 2002 and an MA in architecture from the Illinois Institute of Technology in 2006. Abloh served as creative director for Kanye West until launching his first label, Pyrex Vision, in 2012. The year after, he established Off-White. Virgil Abloh joined Louis Vuitton as Men's Artistic Director in March 2018." — from The Vocabulary According to Virgil Abloh (June 21, 2018)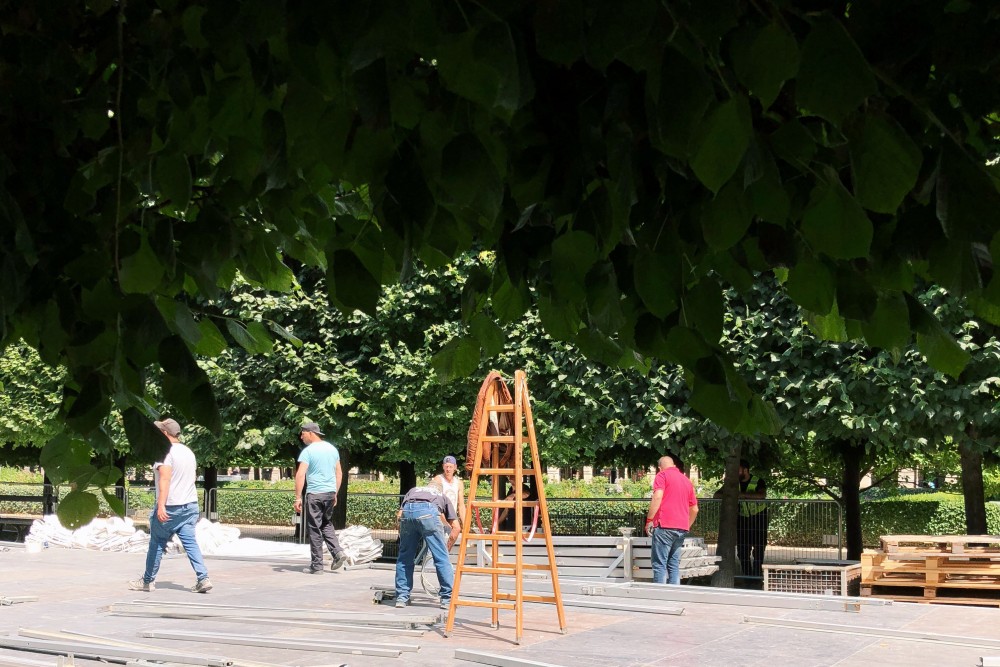 2:33 PM, Place Colette
Hordes of people, most of whom are wearing Vuitton of different varieties, are mingling in Place Colette. I'm wearing a white T-shirt. Some are being interviewed by Instagram influencers, also wearing Vuitton. "What are you expecting?" "What did you make of the Off-White (Virgil's other brand) show?" "What does this moment signify for fashion?" Vibe: friendly anticipation. People: posing. Photographers: everywhere. A suited mob of security guards screen the red carpet, making room for a looming convoy of black Mercedes. Hundreds of people are pressed against the fence — iPhones poised — to receive the haut monde.
2:46 PM, Place Colette/Cour d'Honneur, Palais-Royal
The gates open and guests, brandishing their signature bright-orange "1" invitations, an on-trend accessory in itself, scramble toward the mob with brisk élégance. Bustling with them I realize that most faces are apparently known to the hosts. My ID is skeptically studied by a gentleman boasting a gold "LV" lapel pin.  The entire domaine national du Palais Royal — a sequence of self-contained cloisters and courtyards, home to France's Ministry of Culture and site of one of Paris' most idyllic urban gardens — has been quarantined for the show. Entrance is through Daniel Buren's field of starkly two-toned columns (Les Deux Plateaux, 1986).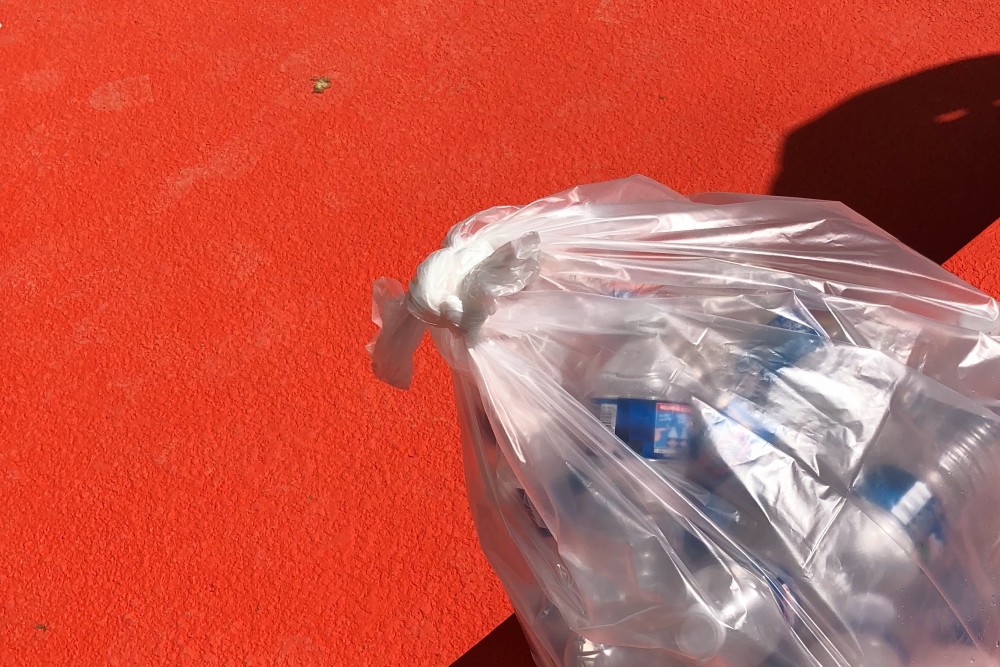 2:55 PM, Section blanche, Jardin du Palais-Royal
"PRISMATIC!" The runway — an RGB rainbow of off-white, red, yellow, green, blue, violet, and every shade in between — stretches a full 200 meters, the entire length of the gardens. Banked by a wall of trees and a slender procession of lights, this is Virgil's 3% take on the concept of a catwalk — tweaked-traditional, traditionally tweaked. The bench(es) to each side are trimmed by a chain of paper folders and transparent cylinders holding bespoke Louis Vuitton colored T-shirts, a gift from Virgil to the guests. (Their colors correspond to the those of the catwalk.) It seems like a seating free-for-all, but it's far from it: each and every member of fashion industry's glitterati — it feels as though they're all here — has their specific ranked position in the scenography. Everybody else — the majority of whom are fashion students that Virgil has personally invited — are apparently relegated to standing, but they receive a T-shirt, too. In other words, every one of the 3,000 in attendance is a vital element of the larger mise-en-scène. Virgil's message is clear; it's a subversive nod to how things are usually done. "It'll be very evident whether you have the shirt or not," he said to me a couple of weeks back. "You'll definitely know your place in the overall matrix between the old guard and the new guard."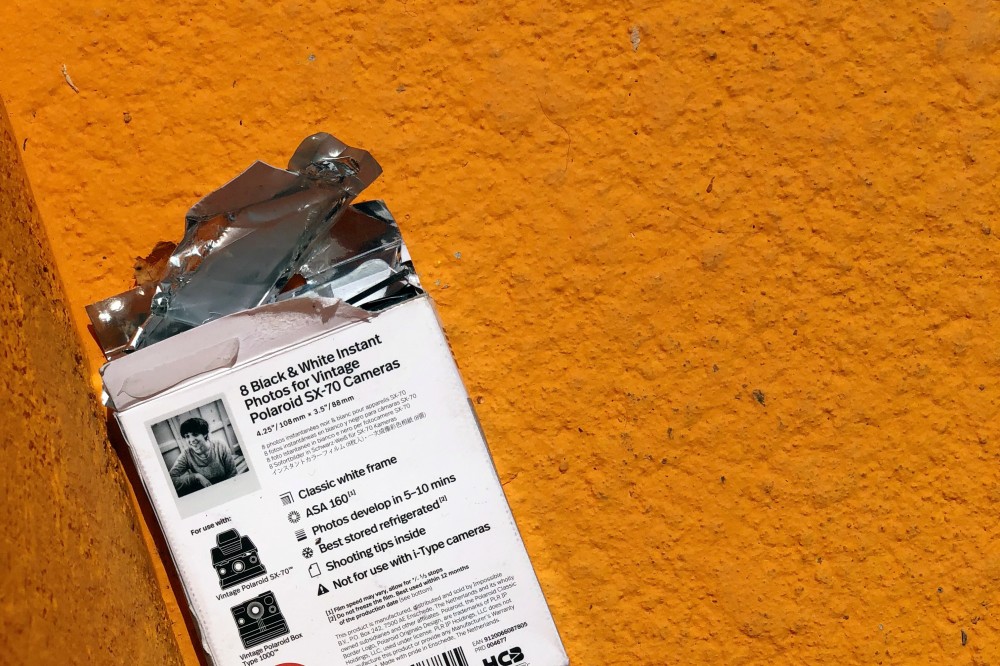 3:18 PM, Section vert, Jardin du Palais-Royal
Everyone's now found their position in the matrix. Air: anticipatory. Sun: out. Lights: on. (I'm in the Green Section, about 100 meters along and near to BADBADNOTGOOD's podium.) Delayed start due to a semi-unplanned on-the-catwalk photo call as a result of a total celebrity wash. (Rihanna, Rita Ora, Travis Scott, Kylie Jenner, Miguel, Victor Cruz, Bella Hadid, Naomi Campbell, Takashi Murakami, Kim K-W and, of course, Kanye — Virgil's mentor and friend — are all here in support.) The live music begins to blast — a typically eclectic mix of post-bop instrumentals and Kanye himself, devised in part by Benji B who Virgil recently appointed as Louis Vuitton's director of music — and the collection is revealed to the crowd. The likes of Kid Cudi, Playboi Carti, Steve Lacy, Theophilus London, Dev Hynes, A$AP Nast, Octavian, Lucien Smith, Blondey McCoy, and Lucien Clarke are all modeling. (They're far less steely-eyed than the pros.) "We Are The World", part of the papers given to every attendee, details each model's place of birth alongside those of their mother and father. In short, it's spectacularly diverse.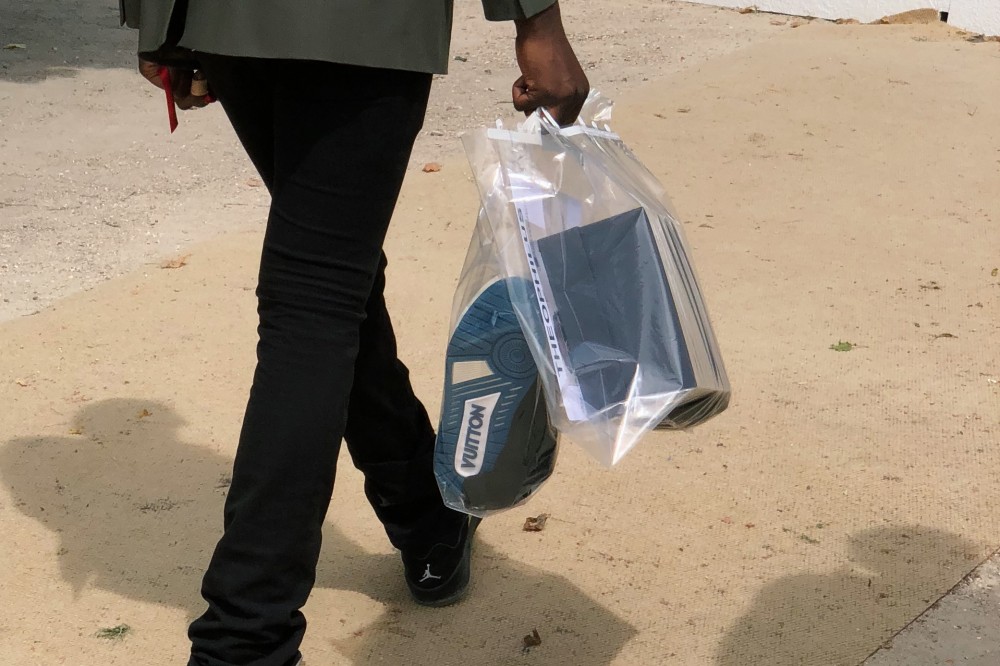 3:31 PM, Section vert, Jardin du Palais-Royal
BADBADNOTGOOD hit the electric organ with a soul-stirring throb as Virgil's collection parades back along the runway. Arranged in their color constellations, every spectrum of the rainbow is in the procession — I realize that, like a Bavarian baroque church, all color and sound and symbolism, we are bearing witness to a 10-minute gesamtkunstwerk. People near to me appear delightfully perplexed. Kanye's crying. Virgil's crying. What's happening? "History in the making!," someone shouts. (Do guests often stand and shout at ready-to-wear runway shows?) What is happening? A fundamental insurrection of tradition, respectfully executed. A harnessing of the dissonance between an object of design and the interpretation of that object of design. History in the making.
I'm looking at one of the other papers in the folder — The Vocabulary According to Virgil Abloh — in which, under "D", reads:
DOROTHY:  "A farm girl from the Midwest transported to Oz, a fairytale land where she experiences things beyond the reach of her imagination. As an outsider, she soon discovers she was taken to Oz for a reason."

Text by James Taylor-Foster.
iPhone documentation of Virgil Abloh's scenography for the Louis Vuitton Menswear Spring Summer 2019 Collection runway taken by James Taylor-Foster during the immediate aftermath of the event on June 21, 2018.