POWER TOPS: Couches and Top Models
It's not just hair that gets teased by Christy, Naomi, Cindy, and the gang! With the help of a little graphite, Jay Fife, a fantasy illustrator based in the upper Ohio Valley, transports our favorite top models back to the realm of adolescent daydreams: cartoons rated R for violence (heart-breaking) and adult situations. Although their names still bounce around plenty — in the movies, philanthropy, and in and out of tabloid headlines — we prefer to remember our 1990s super-babes as the larger-than-life pin-ups they've always been, whose iconic bodies (of work) still make pulses race — and burn up some of the hottest couches from the mid-aughts (and beyond). Like any good "top," these icons aren't just about sex appeal, but also that extra something special which always leaves you needing more. 
Cindy lounges on the Aspen sofa, designed by Jean-Marie Massaud (2005). Available through Cassina.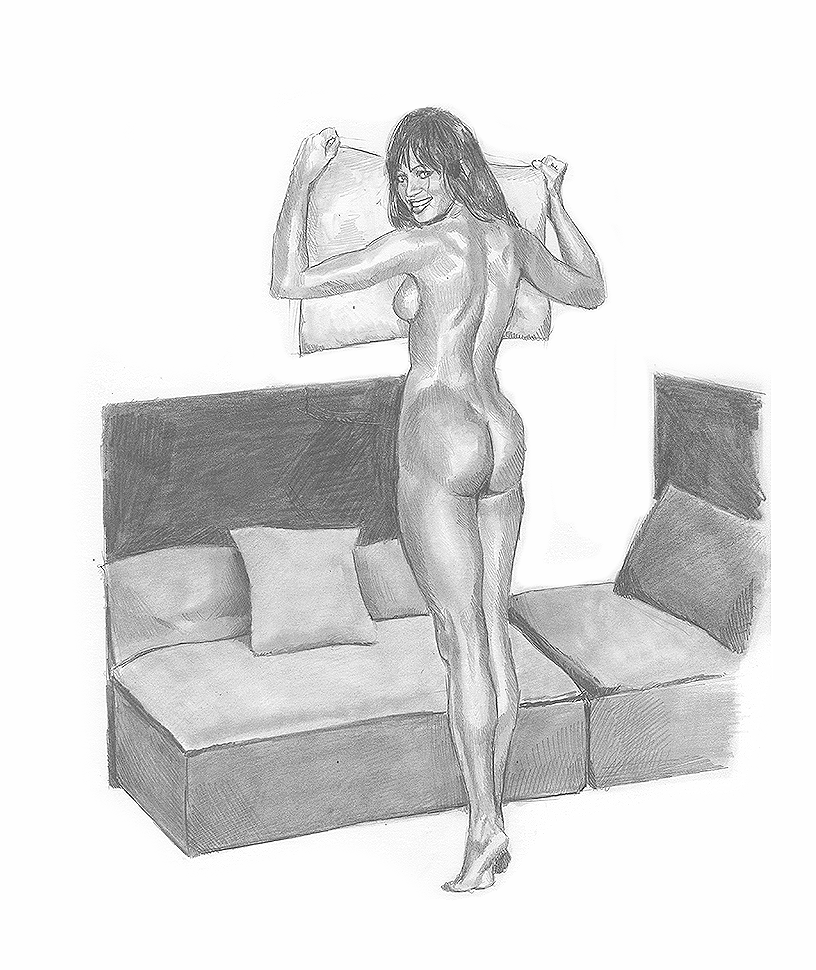 Naomi engages the SF03 Shiraz sofa system (2006) cushion first. Designed by Farah Ebrahimi and Philipp Mainzer.  Available through e15.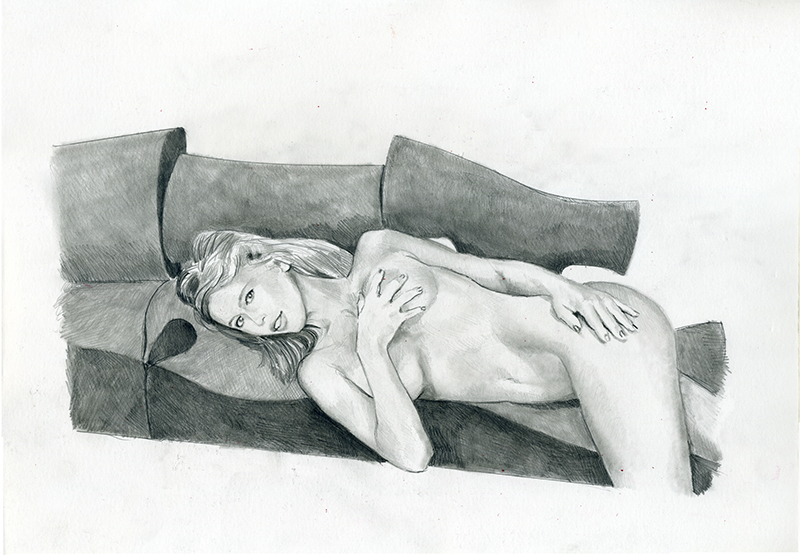 Ron Arad's Misfits sofa (2007) fits Claudia just fine. Available through Moroso.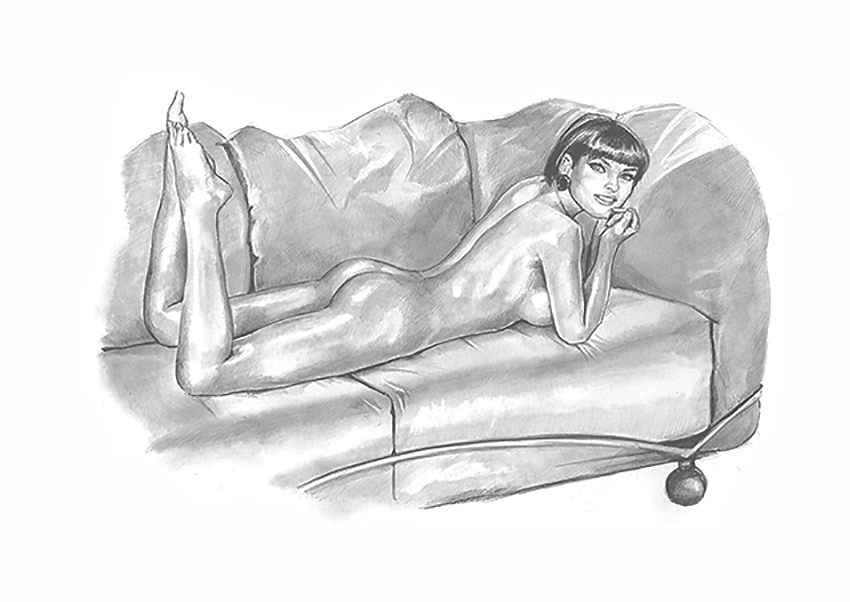 Linda loves the Corbeille (2006), a couch designed by Francesco Binfaré. Available through Edra.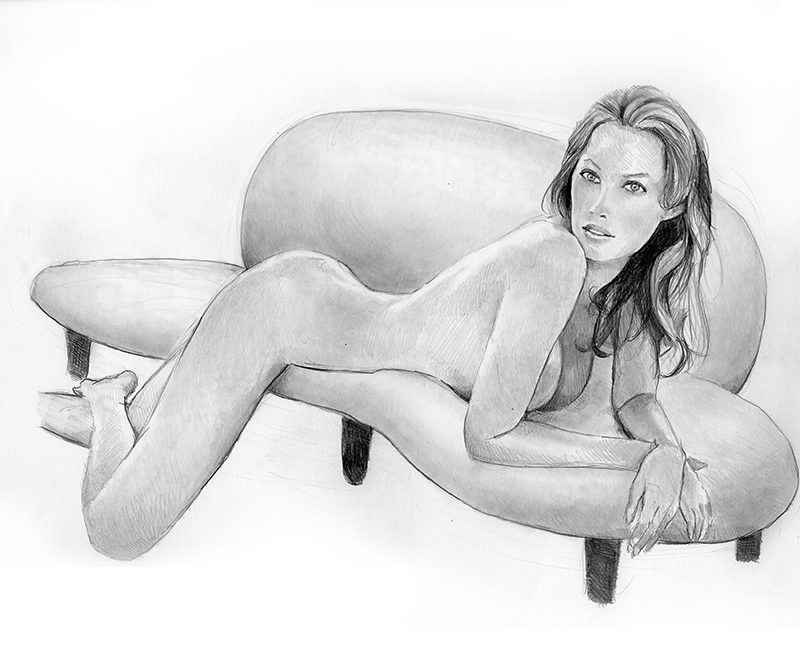 Christy gets comfy on Isamu Noguchi's Freeform Sofa (1946). Available through Vitra.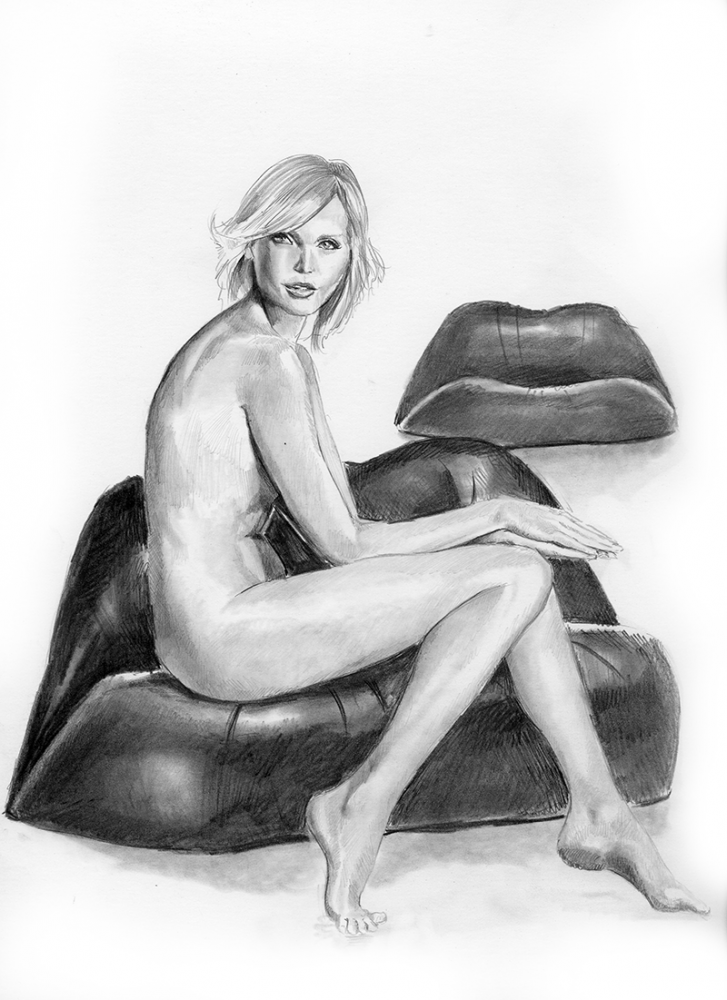 Nadja dallying on Dali's iconic Dalilips, a design that dates back to 1972. Available through BD Barcelona. 
Illustrations by Jay Fife. Text by Zachary Rose.
Taken from PIN–UP 5, Fall Winter 2008/09.