THE LATE HESTER DIAMOND'S CLASHING COLLECTION OF POP FURNITURE AND OLD MASTERS
Listening to the Beastie Boys' single "Sabotage," the first stabs of fuzzy bass guitar followed by the rapid fire smash of Mike D's drums make me feel like a teenager again. When the crossover hit blanketed airwaves around the globe in 1994, Mike D's mother Hester Diamond was already an established figure in New York's art world, at the time collecting 14th- through 16th-century Renaissance paintings. While punk/rap and Old Masters might seem worlds apart, both son and mother shared a flare for clashing tones. In the mid-2000s, Mike D's mother renovated her apartment with discordant color combinations and a rebellious mix of furniture and art. This January — a year following Hester Diamond's passing; she was 91 — Sotheby's will hold the single-owner sale "Fearless: The Collection of Hester Diamond," including a group of Renaissance paintings and sculptures as well as a smaller selection of Postmodern furniture from her Central Park West home.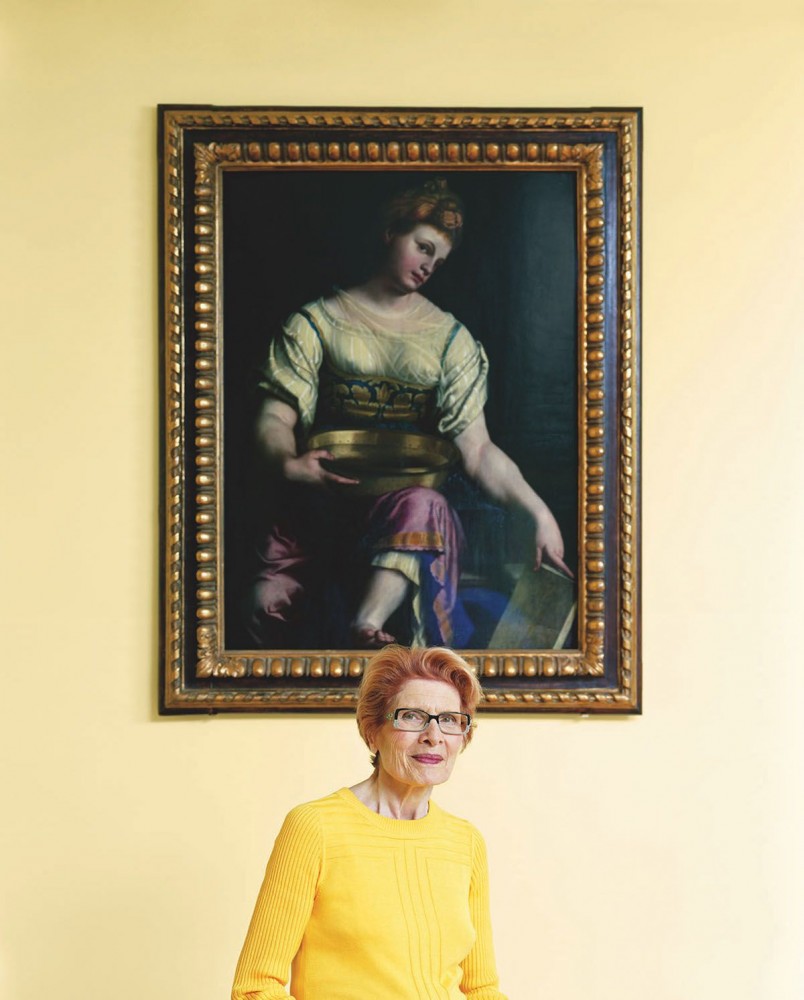 Hester and Harold Diamond started going to Modern art galleries in the 1950s. As young professionals in their 20s — Harold was a school teacher and Hester a social worker — they were excited by the opportunity to take weekend gallery assistant jobs at the Martha Jackson Gallery. The young couple soon turned their love of art into a full-time gig. They organized the first touring museum exhibition of British sculptor Barbara Hepworth and conducted business with high-profile clients that included Joseph Hirshhorn (of the Hirshhorn Museum in Washington, D.C.) and G. David Thompson (who in his time had the world's largest collection of Diego Giacometti and Paul Klee). However, the Diamonds flew under the radar. It was in the privacy of their home that they did business. They were collector-dealers with no formal office or exhibition space and little public profile. Still they bought, sold, and lived with pieces by artists including Constantin Brancusi, Piet Mondrian, and Fernand Leger among other names from the canon of Modern art. Mike D recently told Bloomberg news, "Quite a number of the Rothkos that are sold at Sotheby's today at some point went through my parents."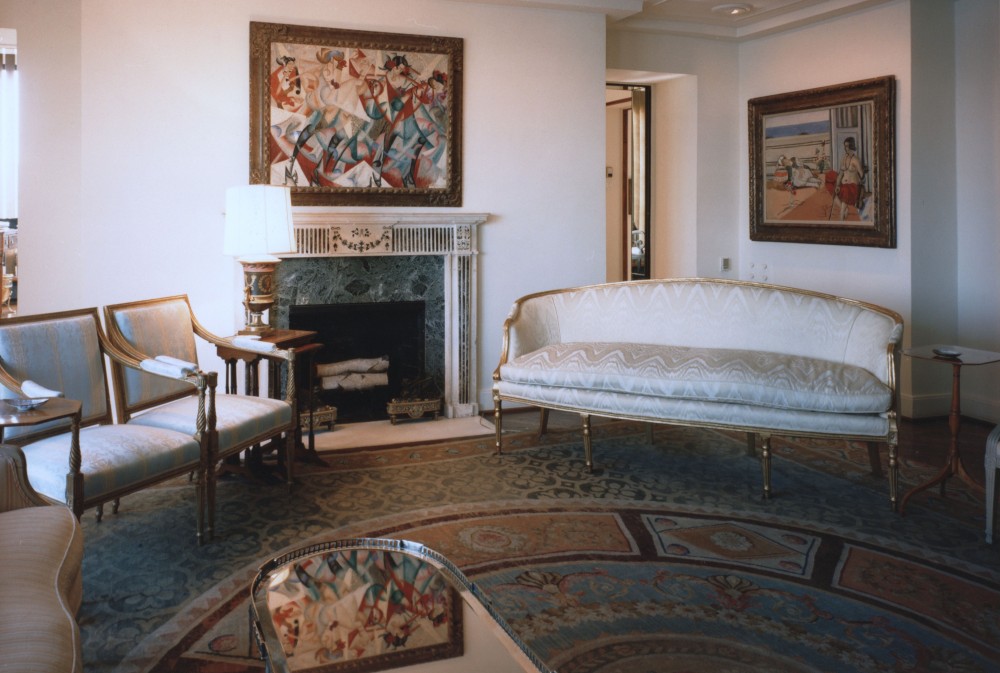 After Harold Diamond passed away in 1982, Hester Diamond began to sell everything except the very best of their Modern art. By the mid-1980s, as Diamond described in an interview for the Archives of American Art, "I went through a period in which I just had this absolutely stunning collection of 20th-century masters on my walls." For a restless mind, even masterpieces can get boring. Eventually the crème de la crème of her Modern art collection was also sold — the Severini to Thomas Amman, the Leger to Thomas Koerfer (which was later bought by Leonard Lauder and now resides in the Met), and Brancusi's Bird In Space to Jon and Mary Shirley (who donated it to the Seattle Art Museum not long after they bought it). In this way, Hester Diamond ended her remarkable association with 20th-century art, and brought that part of her collecting life to a close.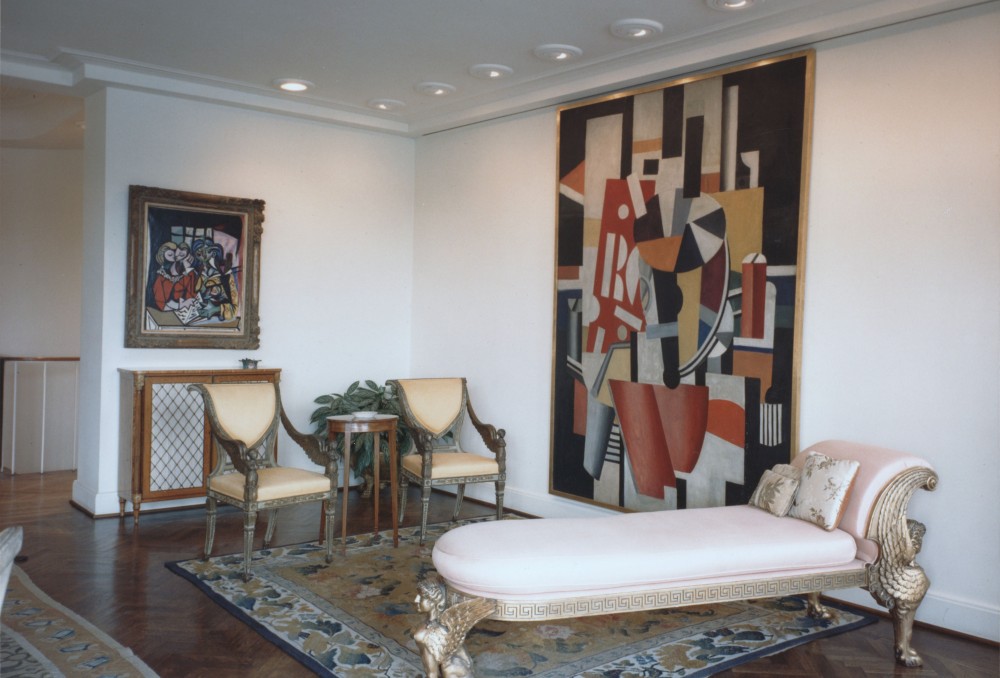 For any normal collector, the dispersal of their trophies would indicate that they are slowing down or even retiring. But as Hester Diamond sold these works, she started buying Old Masters paintings. Where Modern masters had once been, Renaissance painting now filled the walls. A new collection was forming with 15th- and 16th-century Flemish and Italian works. Discouraged by the rising price of Modern art (which she had cleverly profited from), Hester turned to Old Masters seeking both to learn and to form a new collection.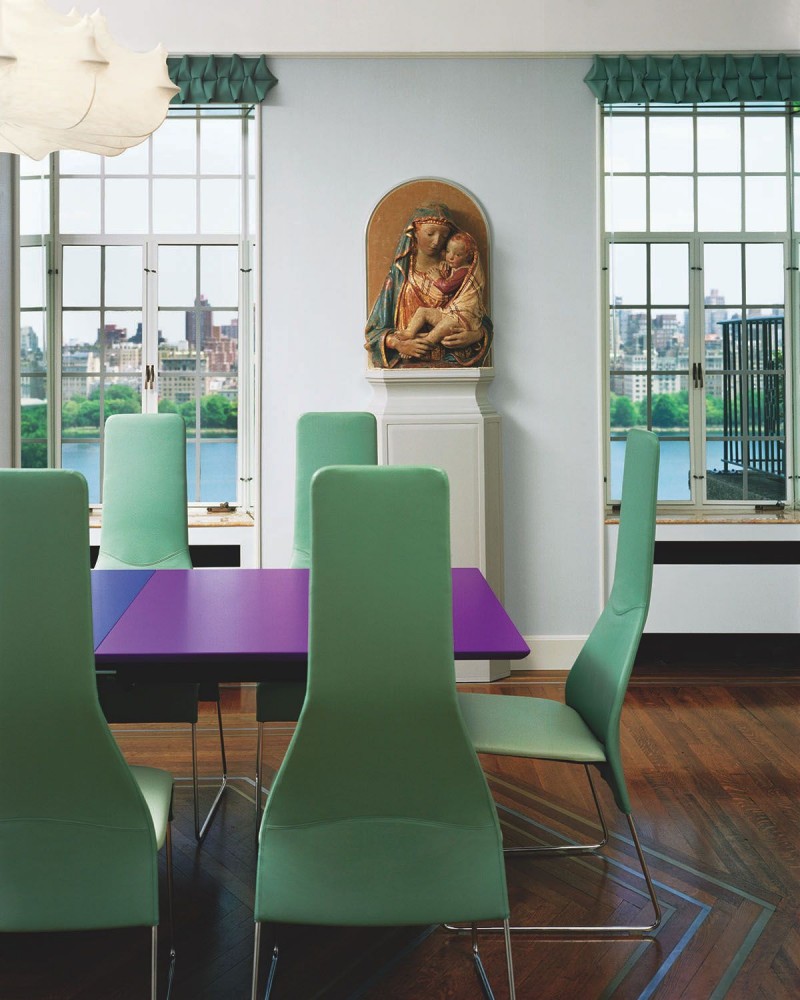 At this juncture, we can introduce to the narrative another collecting obsessed New Yorker. Jim Walrod was an interior designer and furniture dealer who passed away in 2017 at the age of 56. Walrod and Hester Diamond had been introduced to each other by Hester's son Mike Diamond. Mike D had once referred to Walrod in Rolling Stone Magazine as the "furniture pimp" and his mother perhaps realized she needed his services. In a short video by Marc Santo and Scott Newman, Hester Diamond described how her collaboration with Walrod came about:
In the beginning I was an ideological Modernist and only had Modern furniture and only Modern pictures and I couldn't conceive of any variation from that. It didn't take me very long to realize that mixing things up would be a lot of fun. But after I sold the last Modern pictures, there was something very dry and dispirited about the neo-Classical furniture with the Renaissance art. I wanted to change over but I knew that I did not want to do Mid-Century Modern, cause well 'been there, done that' wouldn't begin to describe… and I knew I didn't want to do Deco. So, I didn't quite know what was out there waiting for me but I knew there had to be something. Two years it took me, chewing this over to work up my courage, and then I called Jim.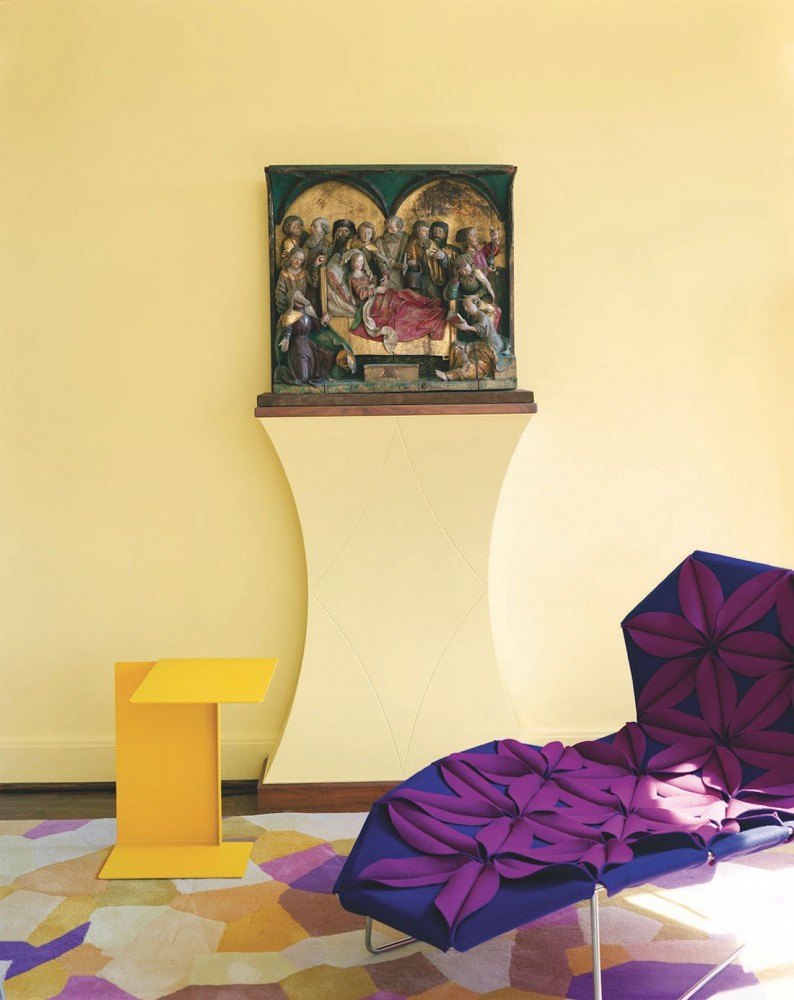 Walrod brought on Nick Dine to help and the three of them set about re-designing Hester Diamond's home. The photographer Jason Schmidt shot the revamped apartment for a 2008 New York Times article called "Pop Goes the Veronese." Schmidt's beautiful photographs capture the wonderfully discordant colors in the apartment — painted pastel yellow walls, furniture that included a pink, red, and cream Moroso floral print sofa by Marcel Wanders, a blue and purple chaise lounge by Patricia Urquoia, and Renaissance painting and sculpture. Hester commented that, "creating a collection is certainly a sort of secondhand, not first-level form of creativity." In this collaboration, Hester Diamond pushed her creativity into the first-level, creating striking compositions of art and furniture that will be remembered long after the interior arrangements are gone.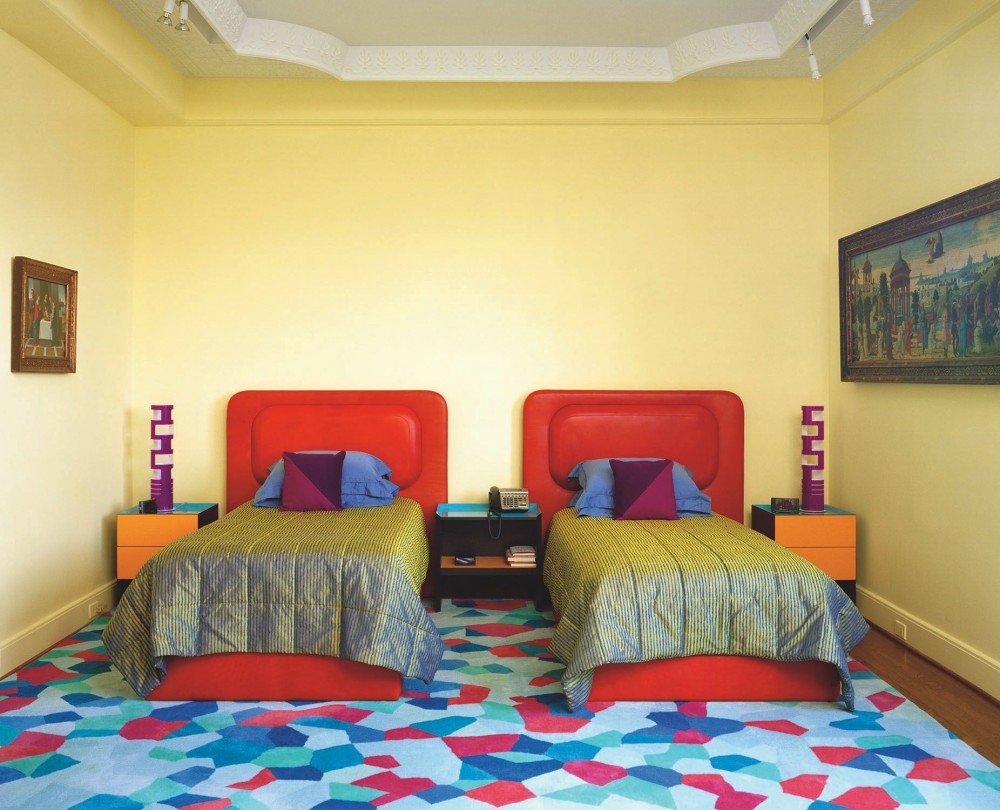 The value of the forthcoming Hester Diamond sale is in the vicinity of $30,000,000. While the auction will highlight her expertise in historical art, it is perhaps the photos of her home which offer the best insights into her remarkable contribution to collecting Renaissance painting and sculpture. According to Scott Newman, who made the short video about the collaboration between Diamond and Walrod, "Diamond (...) said she did the video with us because we gave 'dignity' to a foot fetish prostitute." Great dealers and collectors do something similar with the art they buy and sell. While Old Masters is not exactly risque, it is a neglected part of the art market. Diamond's collaboration with Jim Walrod gave a kind of "dignity" to the paintings and sculptures that no one else could have given to them. The art really looked great with all the clashing colors in her home.
Text by Robert McKenzie.
Apartment photography by Jason Schmidt. All other images courtesy Sotheby's.
Sotheby's presents "Fearless: The Collection of Hester Diamond" open for online bidding January 22–29, 2021 as part of their Annual Masters Week.