BOOK CLUB: Grafton Architects and the Craft of Making Space
Genius Loci, the unique spirit of place; the inherent tension between sky and ground; the ethical imperative of building public spaces that respond to their context: these are the concepts that animate the work of Grafton Architects, an Irish practice founded in the late 1970s by the duo of Shelley McNamara and Yvonne Farrell. As Robert McCarter's sweeping new monograph makes clear, to understand Grafton Architects' principled approach to architecture, you must first understand their relationship to their "place" in Ireland and more specifically Dublin. After all, Farrell and McNamara named their nascent practice after its original office location, on Dublin's Grafton Street.
McCarter's book begins locally, examining how the culture, history and geography of McNamara and Farrell's hometown shaped their development, before expanding in scope to consider the principal techniques that influence Grafton Architects' approach to shaping space. "Grafton Architects" offers a comprehensive survey of the practice's work, beginning with their earliest contributions to Dublin's urban fabric, namely a no-nonsense design for a public plaza and two motorway bridges, whose construction provided McNamara and Farrell an early opportunity to engage with the massive precast forms that would often come to define the palette for the major commissions in the decades to come.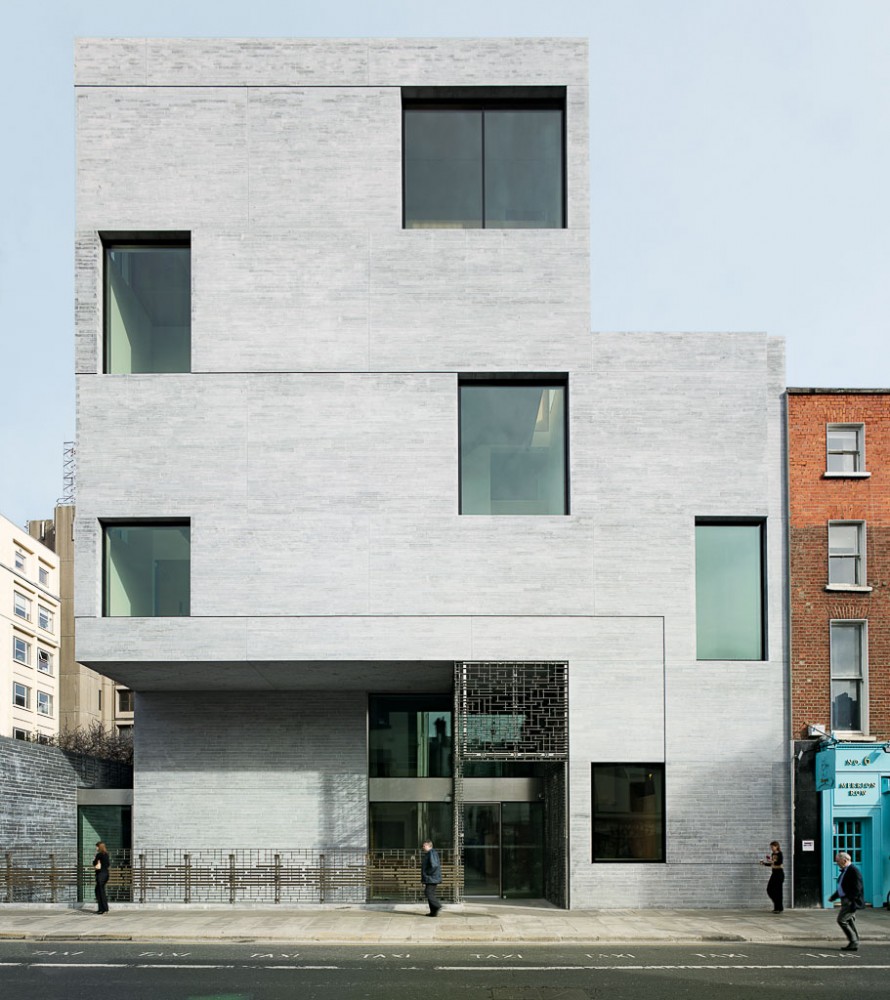 Subsequent chapters with titles like "Anchorage and Animation," "Making Walls and Grounding Light" and "Earthbound Groundscape and Aerial Skyscape" present the various strategies that Grafton have brought to bear on their work over the past 40 years, with dozens of projects illustrated and explained. Over the course of their careers, Grafton have come to specialize in large-scale public works that offer the potential for maximum urban impact and visibility. The formal and technical breadth of the work is impressive.
In many senses, Grafton are quintessentially architect's architects: unabashedly ambitious and eager to engage with the full gamut of construction means, materials and methodologies, they view building as unimpeachably noble, an ethical enterprise to be approached with the utmost solemnity and gravity, in every sense of the word. That old saw about architecture being the mother of the arts? For Grafton Architects, it's more than that, it's humankind's ultimate responsibility.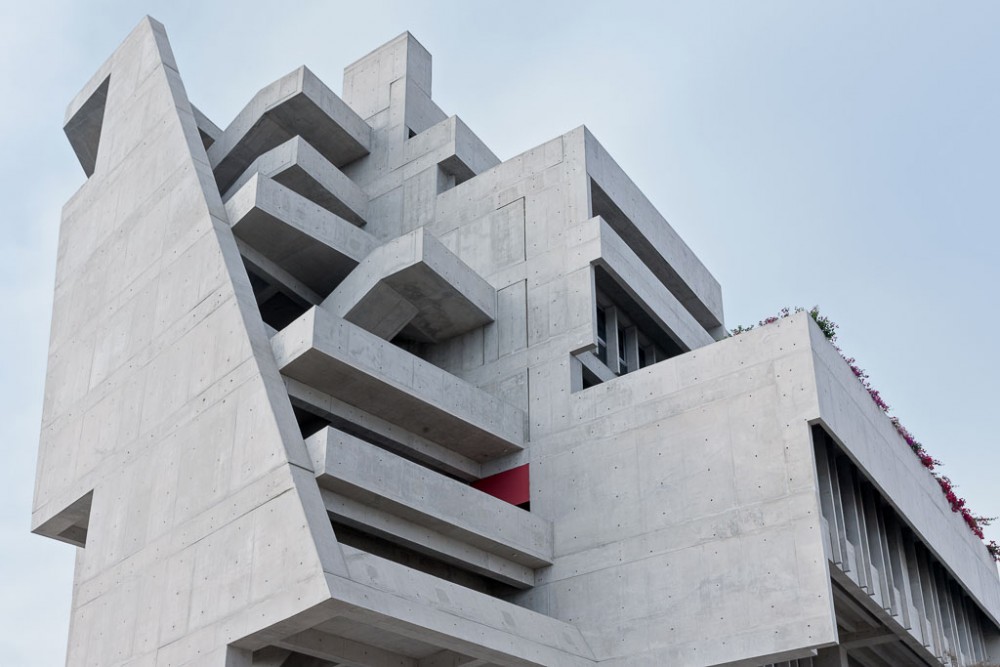 "We (believe) now more than ever before that architecture's critical role is to claim space, to claim each particular coordinate on this fragile planet, emphasizing and highlighting what is specific in terms of geography, climate and culture," they have written. What about leaving a little untrammeled nature unclaimed, one might ask? But the emphasis here is on the built environment of course, and McCarter supplements his in-depth analysis of Grafton's works not only with a generous dose of finished project photography, but also hundreds of concept sketches, diagrams and client-facing renderings for projects both realized and otherwise. Interestingly for a firm of this stature, many of the renderings are woefully uncool. You know the type: those flat-feeling perspectives that have dogged the profession for decades, depicting blue-skied plazas and soaring atriums populated with scores of cheerful scale figures in cross-body bags.
Farrell and McNamara have curated the 2018 Venice Architecture Biennale (which opened this weekend), and the verdict is still out on how they apply the principles that have nourished their practice over the years to the diverse requirements of the Biennale. One thing is certain: they could hardly hope for a better forum in which to exercise, as McCarter writes, their shared "conception of architecture as fundamentally concerned with the construction of places that engender social interaction and cultural engagement."    
Text by Kevin Greenberg. Taken from PIN–UP 24, Spring Summer 2018.
The 16th International Architecture Exhibition, curated by Grafton Architects's Yvonne Farrell and Shelley McNamara, is on view to the public in Venice until November 25, 2018.