BOOK CLUB: The Architecture Of Bathing And A Sensual Relationship To Space
A shameful truth is that I bathe quickly. Growing up, I began by taking fast showers, what my family jokingly called "business showers." Somewhere along way, this led to business baths. We laughed, knowing this term was absurd, an oxymoron. The bath, after all, is a sacred space of leisure away from hustle and bustle. Yet I never realized my briskness was partially due to design. "Taking a fast tub bath seems wrong, and yet this is what the standard industrialized bathtubs offer us," explains Christie Pearson in her new book The Architecture of Bathing. In her study, instead of centering the tub, Pearson prioritizes the various forms of the public bath, where lingering, socialization, and "collective regeneration" are encouraged, whether in a sacred and secular context. Like a latter-day Sigfried Giedion (who in 1948 traced the precedents of the European vapor bath), Pearson looks at today's globalized spaces of bathing through the lenses of bodily performance, landscape, and ritual.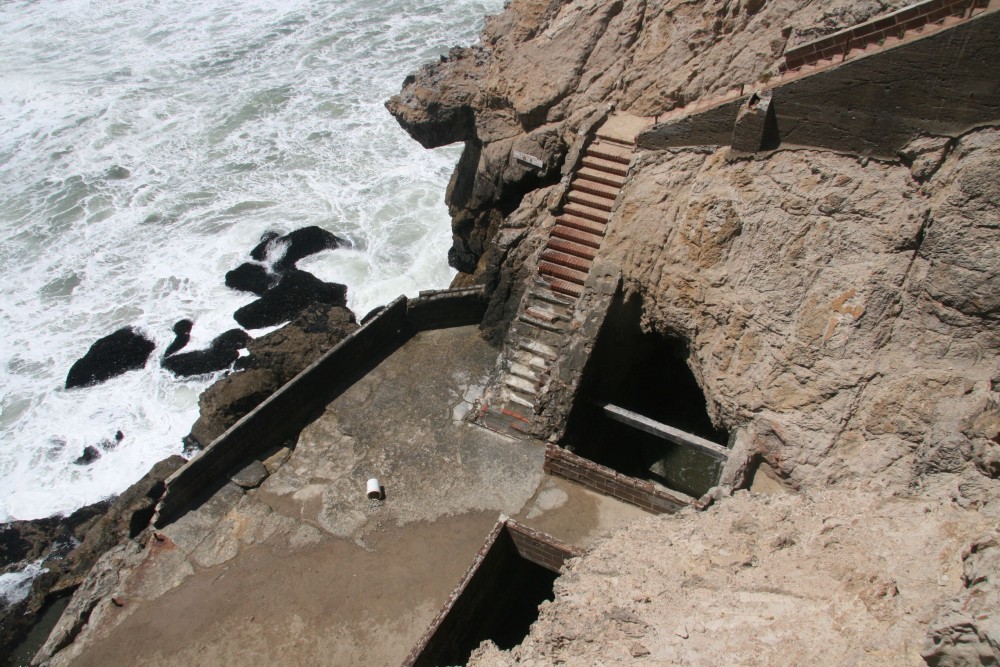 Why does it seem strange to consider bathing architecturally? Pearson argues this is because the structures supporting bodily maintenance have been privatized and hidden away, thus circumscribing what we imagine a bathing space to be. I was misguided to think that bathing was simply cleaning oneself in a tub. Pearson instead exits the tub and takes the reader to soak in natural bodies like rivers, streams, and oceans, and to inhabit structures like saunas, hammams, and banyas. The "architecture of bathing" takes on two meanings — the first, and most obvious, refers to spaces where bathing takes place. The second offers a way of viewing all architecture as immersive, suggesting that people soak up any environment they choose to fully inhabit.
Pearson describes hundreds of public baths, primarily across North America, Europe, and Asia. She interprets them as cross-cultural spaces of indeterminacy, collectivity, and jouissance, and she relates them to media representations of bathing and to her own experiences visiting different bathhouses. Each resulting chapter is a heterogenous collection of elements: one chapter on waterfalls, for instance, begins with a universalizing description of cascades, moves onto a scientific description of aeration, transitions into built case studies like Lawrence Halperin's Open Space Sequence (1965–70) and Frank Lloyd Wright's Fallingwater (1935), then ruminates on the waterslide, before finally concluding with the author's ethnographic description of a bathhouse. Indistinct transitions between objects of analysis make the journey across the book a choppy one. However, the mixture of elements emulsifies most coherently in "Practices," the most anthropological section of Pearson's study. In one chapter, the space of the Russian banya is contextualized among rituals of immersion that dictate a structure's parti. In another, the Japanese sentō is used to show a tension present in all bathing spaces: that between mimicking the natural environment and relying on industrial technology.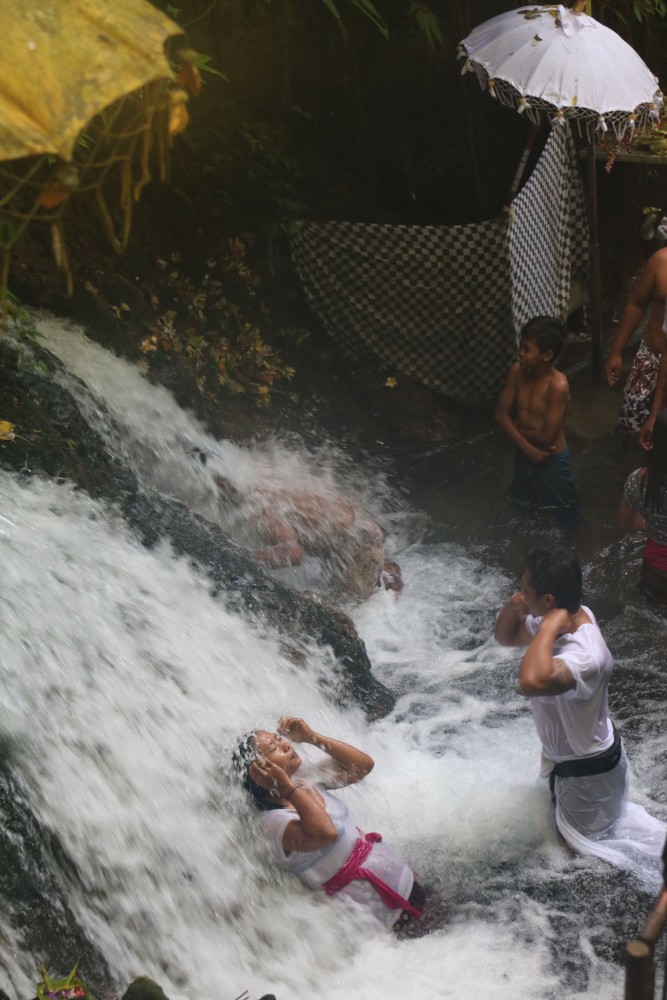 Pearson's descriptions are sensual, often sparking haptic zings during my reading experience. In an aerated river, a fish feels its surroundings like "sparkling champagne." Zing! Or in a hot sauna, Pearson feels the roots of her hair becoming "electrified, tingling, opening, as my form curls over and down." Zap! Collectively, such descriptions support the author's utopian reading of public bathing, making me wish for a world that doesn't currently exist, where water is unpolluted and accessible to all. Pearson does bring up histories of segregation and violence that have thwarted such a vision, yet I wished at times these were looked at more squarely. There are also a few case studies that appear rose-tinted in the context of the current pandemic. Take, for example, the project Vapor Apartments (2009) by architect Philippe Rahmthat, whose plan is based on "indoor humidity" (i.e. people's sweat and breath vapor), which creates "a more sensual relationship to the space." How I wish for a time when indoor humidity is merely pleasurable! Despite a handful of examples that haven't aged well, the book's insistence on bathing as a public good is convincing and pertinent at a time when governments position personal hygiene as a moral good in the fight against coronavirus. Rather than positioning hygiene as individualistic, how can it be claimed as a collective pursuit?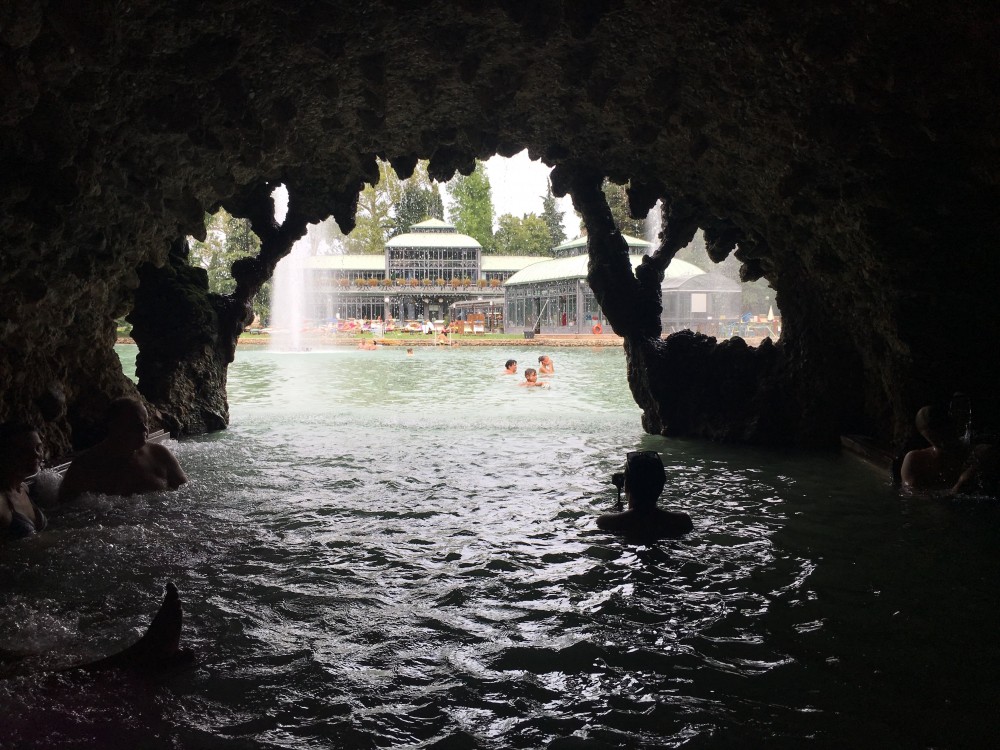 Pearson at one point offers artist and former competitive swimmer Leanne Shapton's distinction between swimming and bathing. According to Shapton, swimming is a competitive and rigorous action, where people drag themselves from one location to another. Bathing, conversely, is less of an action but more of a gesture. It's a posture where people maintain contact with the ground, allowing them to thrive. As the author offers her subjective perspective (albeit in a controlled, ethnographic way), the book asks readers to question their own relationships with bathing. It made me admit that all this time, I have been swimming in the bathtub.
Text by Nolan Boomer
Images taken from The Architecture of Bathing, a book by Christie Pearson (MIT Press, 2020).