BOGGED UTOPIA: A Marc Held-Designed Lake House Near Paris
Utopia, as imagined by Sir Thomas More in 1516, was an island. The Maison de l'Utopie, designed by architect Marc Held in 1974–78, is also an island of sorts, floating on concrete pilotis rising from the bed of a small lake in the valley of the River Yvette, south of Paris.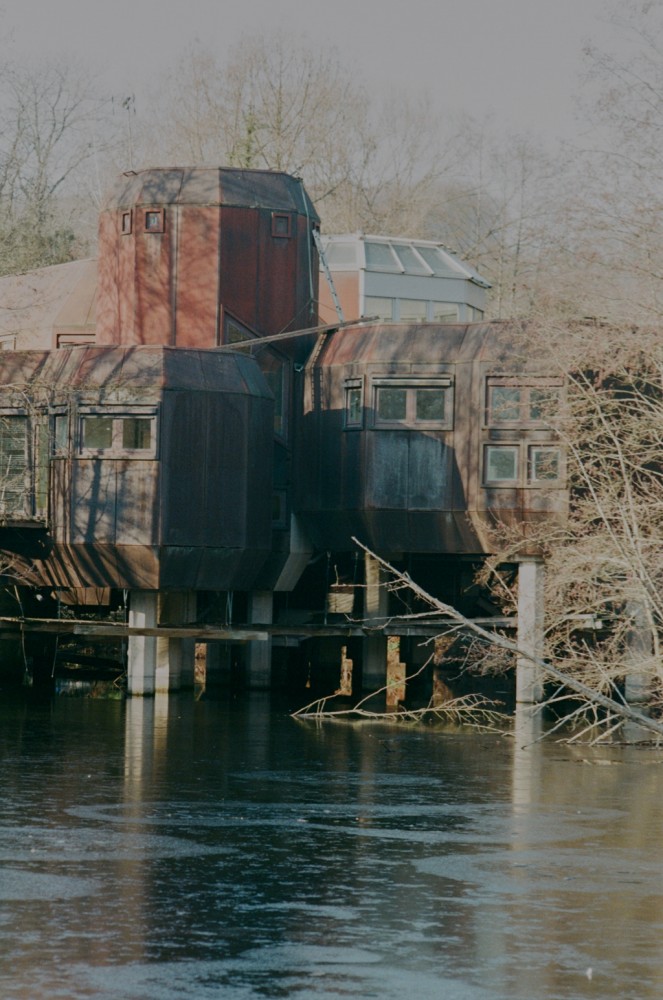 Much has been written about the role women played in the creation of iconic 20th-century homes, and the Maison de l'Utopie was no exception. While it was paid for by a male industrialist, Held claims hardly to have met him, the figure behind the commission being the industrialist's wife, whom he discreetly refers to as "Annie W."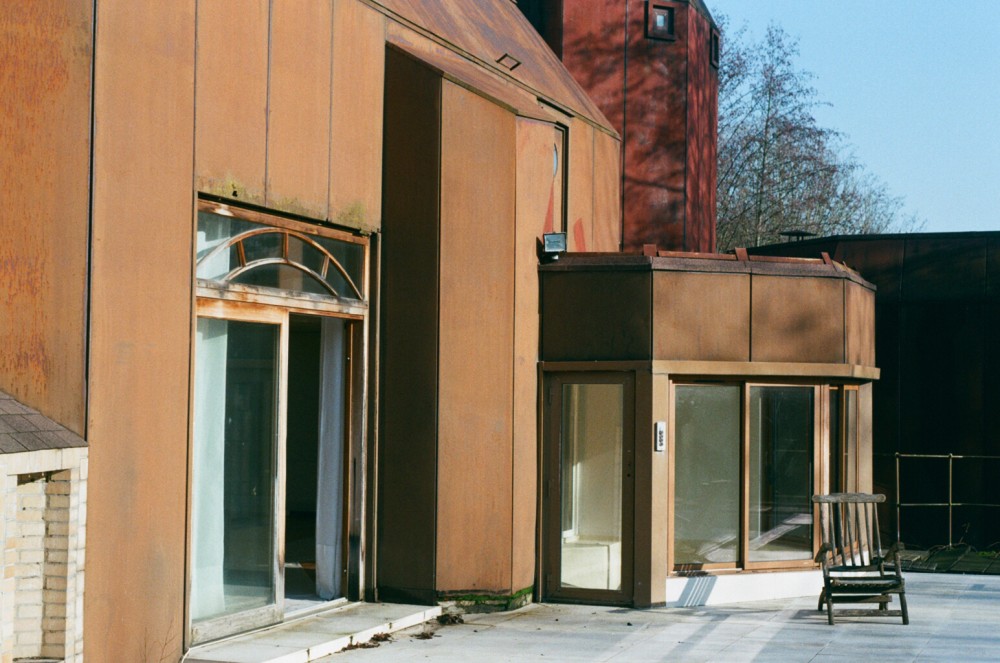 After the couple acquired a 5-acre marshy site on the floodplain of the Yvette, Annie launched an architectural competition for a building that would serve both as a home and "a sort of private cultural foundation," inviting Held to take part. "While I'd always hated competitions, I don't know why, I entered an extravagant project."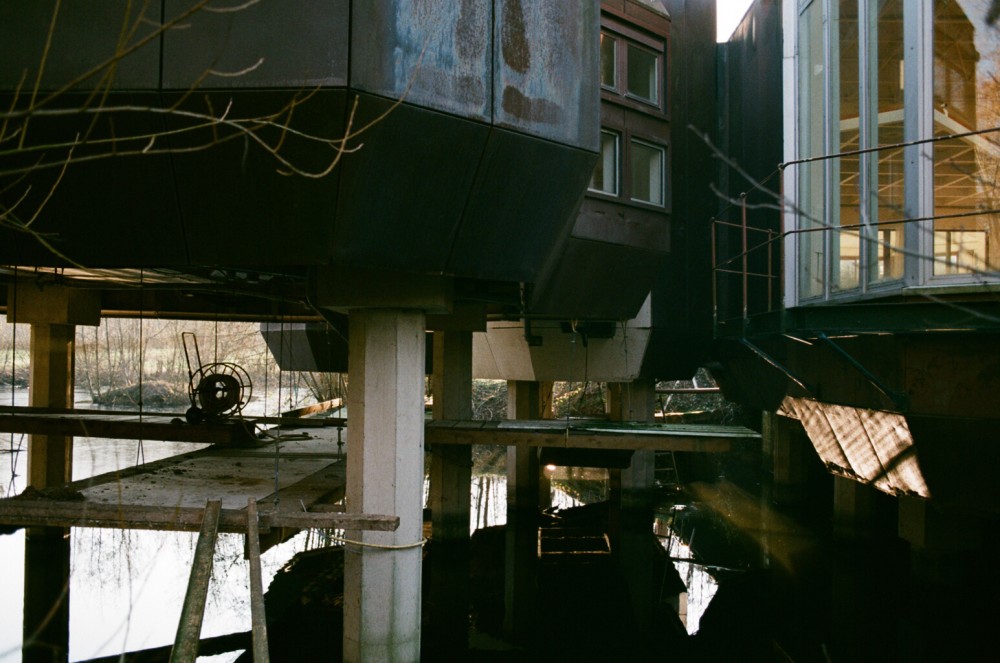 In response to the unstable boggy ground, he proposed a lightweight wooden structure on concrete stilts, cladding it in Cor-Ten steel that would safely rust in earthy harmony with the bucolic setting. "With an engineer friend specialized in metal, we designed every part, right down to the smallest bolt. The whole lot was prefabri­cated in a factory." Grouping octagonal accommodation pods around a giant, space-frame-roofed living area, Held also designed every interior detail, including the furniture.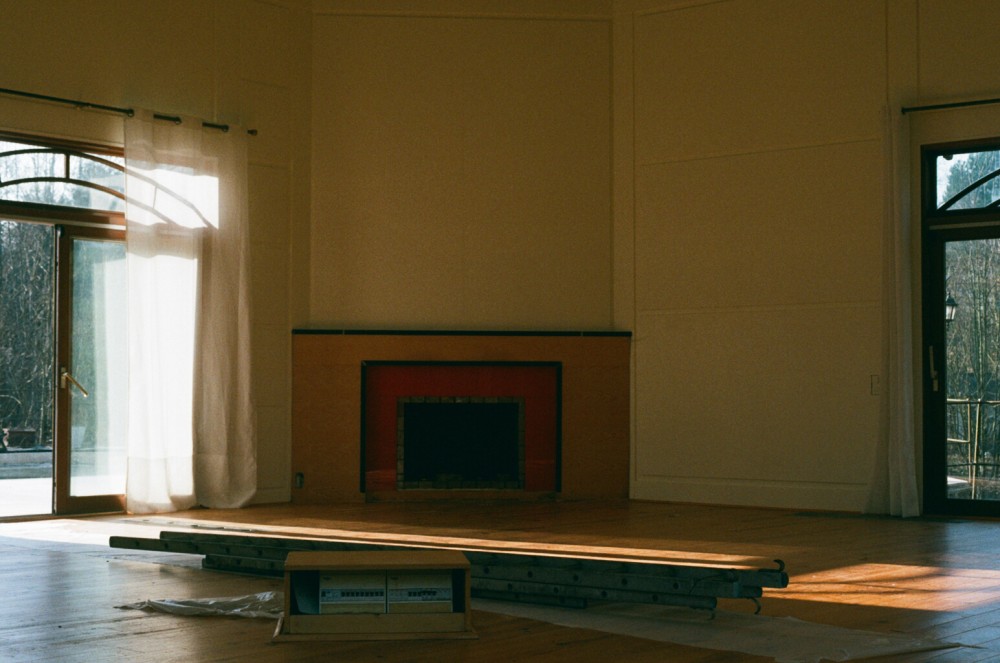 But the utopia, at any rate for the Ws, would not last long, since shortly after completion of their house they divorced and sold the property. Today, like a ship wrecked on the shores of an enchanted island, the Maison de l'Utopie appears ambiguously nostalgic — still optimistically futuristic but also prophetically dystopian, the rusting hulk of the postwar economic dream sinking elegiacally into the primal bog.