MADRID DESIGN FESTIVAL 2019: FROM SPANISH GRANDEES TO THE BLACK MARKET
The second edition of the Madrid Design Festival (MDF) opened in the Spanish capital at the beginning of February. While for some reason the organizers still felt it necessary to give prizes to old foreigners who really don't need any more awards — Gaetano Pesce, Kathryn Gustafson — it's the very majo flavor of the local scene that makes this event worthwhile. Here are five of PIN–UP's highlights, to be enjoyed, desde luego, between copious quantities of jerez, vermut, or vino in the many taverns and terraces of la Villa y Corte.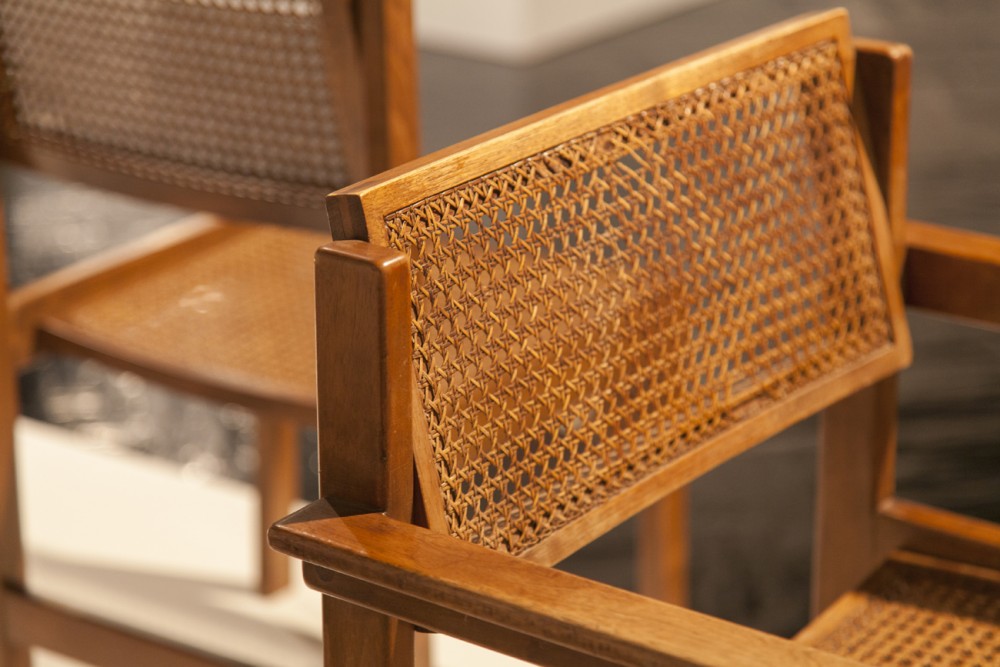 Darro, Fernán Gómez Centro Cultural de la Villa, Plaza Colón 4
One of the MDF's objectives is make design more accessible to a general audience, including with respect to the history of the discipline. This year's retrospective at the Fernán Gómez Cultural Center, curated by Pedro Feduchi, traces the trajectory of Spanish brand Darro, which opened for business in 1959 and closed 20 years later in 1979. Run by two young designers, Paco Muñoz and Fernando Alonso-Martínez, it emerged just as Franco's autarkic policies were coming to an end, and along with them Spain's isolation on the world stage. As a result, Spanish Modernism, whose development had been brutally curtailed at the end of the Civil War in 1939, could flourish once more, as witnessed by the Nordic influence that was palpable in Darro's home furnishings. But things sometimes took on a distinctly Iberian flavor, for instance Miguel Fisac's evocative Toro chair (c. 1950), initially designed for a library but produced commercially by Darro from 1959 onwards.
Singer Marisol with Lola Flores and Estrellita Castro, Madrid 1964.

Models wearing Vargas Ochagavia, Madrid 1965. Photo by Manuel López Contreras.
Museo Nacional de Artes Decorativas, Calle Montalbán 12
Squeezed into an aristocratic 19th-century palacete a couple of blocks from the Prado, Madrid's decorative-arts museum will soon be closing for a major expansion and refurbishment program. But if you go now, you'll get a taste of the Spanish capital at its most old-fashioned, provincial, and in a certain sense charming: lose yourself in the period rooms on the upper floors, and you'll feel you've been transported back in time to 1975, the year of Franco's death. A flavor of Franquista Spain can also be found in two of the shows put on for the MDF: Grupo 13. Publicidad entre el arte y el diseño, which showcases the often humorous posters by advertising collective "Group 13" in the post-autarky era, and Las costuras femeninas de la Moda de España, a photo exhibition of Spanish fashion from the 20s until today — look out for the 1972 wedding of Don Alfonso de Borbón y Dampierre (Duke of Cádiz, Duke of Anjou, Spanish pretender to the French throne) to Franco's granddaughter Carmen Martínez-Bordiú, an image that immediately brings to mind Goya's Addams Family portraits of Charles IV and his court. While at the Museo de Artes Decorativas, don't miss Outside the Box, which features work by young designers who've received grants from the Spanish government to develop experimental projects such as Fernando Cremades's Strategy for Reducing Chernobyl Radioactivity, Plutarco's Hoist — a multi-purpose multi-height table for small domestic spaces —, or Teratoma Productions' Technopicnic, a device that slips into a rucksack to make your bucolic outdoor dining experience worthy of the 21st century.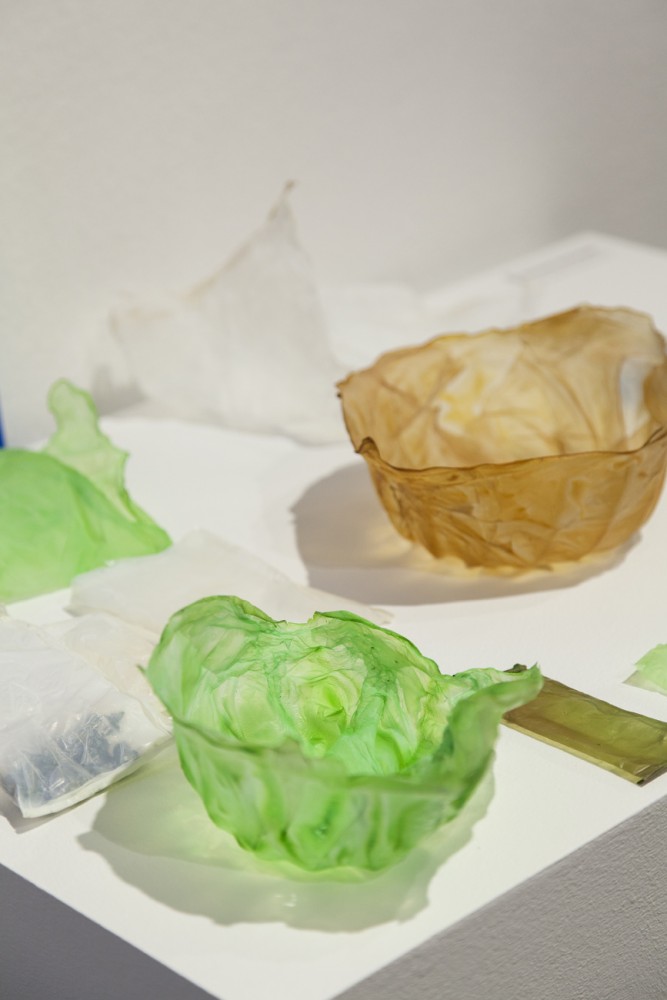 Super-Packaging. Diseño al servicio del diseño, Fernán Gómez Centro Cultural de la Villa, Plaza Colón 4
Design is all around us, and making it more accessible to a general audience implies examining its impact on our everyday lives. Which is what this little exhibition on packaging sets out to do. Subtitled "design in the service of design," it was curated by Ana Domínguez Siemens, José María Faerna, and La Fábrica, who included a small historical section tracing some of the major developments in the field — the 1950s inventions that were Tetra Pak milk cartons (Ruben Rausing, Sweden) and plastic six-pack carriers for beer cans (Ougljesa Jules Poupitch, USA), for example — as well as suggesting future directions for our greenhouse-gas age — e.g. Roza Janusz's organic alternative to plastic wrapping, Scoby, made from fermented tea, yeast, and bacteria. But the bulk of the show is dedicated to contemporary Spanish examples of packaging branding; Pijo ("Posh") potato chips, with packets by Estudio Maba, were among our favorites.
Exterior view of the Museo del Traje, Madrid.

View of La vie en rose exhibition at the Museo del Traje, Madrid 2019.
Museo del Traje, Avenida Juan de Herrera 2
To mark the MDF, the national costume museum is showing a selection of the colorful, humorous frocks it recently acquired from aristocratic Spanish fashion phenomenon Ágatha Ruiz de la Prada (a grandee of Spain, she's the 13th Marchioness of Castelldosríus and the 29th Baroness of Santa Pau). But for those present on the press junket it was also the occasion to discover an institution that is less well known than it deserves, no doubt because of its location all the way out on the edge of the verdant Ciudad Universitaria, beyond Moncloa. The permanent collection presents a cleverly and soberly displayed history of Spanish high-society dress from the 17th century to this day (Hapsburg court black to Balenciaga, essentially, taking in the majos and majas along the way), while the current temporary exhibition takes an intelligent look at the color pink, which, as the curators point out, only fairly recently became exclusively feminized (just look at toreadors' costumes, for example). Then there's the building itself, another late-Franquista time capsule, in this instance a 1969 example of Miesian Modernism originally designed to house Madrid's contemporary-art museum by the architects Jaime López de Asiaín and Ángel Díaz Domínguez.
Chen Chen and Kai Williams, VARIOUS METAL CASTING TESTS (2015–2018). Photo by Geray Mena, shot at Ruge Studio.

Cristian Zuzunaga, 13 QUADS (Ongoing). Photo by Geray Mena shot at Ruge Studio.

Fernando Laposse, LUFA TORCH (2018). Photo by Geray Mena, shot at Ruge Studio.

Guillermo Santomà, BLUNT WEED CIGAR (2018). Photo by Geray Mena, shot at Ruge Studio.

Photo by Geray Mena shot at Ruge Studio.

Tomás Alonso, HYPOTHESIS 281 (2019). Photo by Geray Mena, shot at Ruge Studio.
Extraperlo, Calle Antonio Ulloa 36
To get a flavor of the festival off — the many spontaneous fringe events — take a stroll down past the royal palace and across the River Manzanares (recently re-landscaped along 3.7 miles of its length as the Parque Madrid Río by a group of architects and landscape designers led by Ginés Garrido) to the barrio of Puerta del Ángel. There, in a nondescript side street, you'll find the anonymous gray-painted entrance to a small industrial workshop, which is the home and workspace of Madrid-based designer Jorge Penadés. As he explains, his occupation of the atelier is in fact illegal — he can work in it but isn't supposed to live there — and it was in the context of this "irregular" situation that he developed Extraperlo. It's a word used in Iberian Spanish to refer to the black market, and, once inside the door, the visitor is greeted with a poster featuring a giant 50 euro note tagged in black marker with the name of the exhibition. All the works on display are for sale, but cash only — no tax or duty will be paid to the Spanish government, a comment in itself on the difficulties of setting up as a young designer in today's high-tax, slow-turnover economic landscape. Penadés has invited various friends to contribute, among them Maria Cristina Didero with her MC MEETS JORGE (an interview subtitled "Words on air and words on paper"), Christian Zuzunaga and his 13 Quads — a set of lead cubes inspired by letterpress printing —, Okolo and his BOOKS WITH(OUT) CONTENT (beautifully produced mock-ups of architectural books that have yet to be written), not to mention Penadés's own impressive Rietveld-meets-S/M furniture featuring planar sheets of material (wood, glass) held together by strips of leather in tension. Architect, artist, and designer Guillermo Santomà contributed BLUNT WEED CIGAR — a Montecristo hollowed out and filled with marijuana — which you could either buy for 200 euros, or consume for free on opening night, provided you smoked it all in one go…
Text by Andrew Ayers.
Photography courtesy Madrid Design Festival and Jorge Penadés.