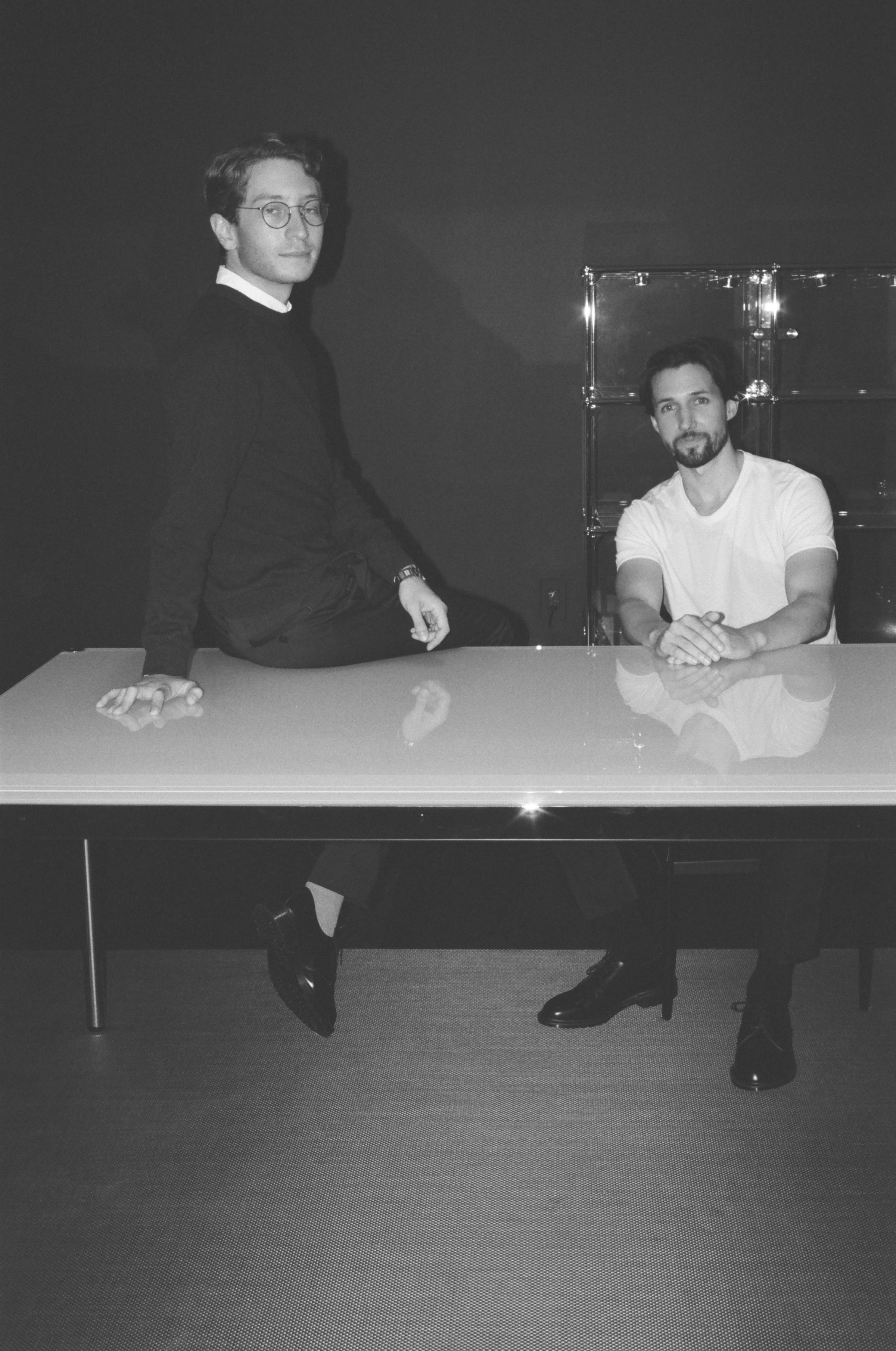 NEW POWER GENERATION: CHARLAP HYMAN & HERRERO
Charlap Hyman & Herrero is a firm in diptych — split down the middle not just between Los Angeles and New York and two rather different partners, but also between some very lofty abstractions on the one hand and straight-shooting aesthetic chops on the other. "In this pairing," says Adam Charlap Hyman about his work relationship with Andre Herrero, "we have a metaphysical side, and then there are the more humble concerns of, 'Is the vase going to look good on this table?'" Charlap Hyman and Herrero — graduates of furniture and architecture programs, respectively — became friends while studying at the Rhode Island School of Design, but didn't join together in a professional partnership until some years later, when both found themselves working on the same project in New York. Herrero, then an associate at the Brooklyn-based firm SO–IL, was the project architect for a client that Charlap Hyman was employed by as a decorator. "We had such a good time doing it that when we had the opportunity to do another type of project" — a renovation of art gallery Salon 94's Bowery space (completed 2014) — "we decided to partner and do it together," explains Charlap Hyman. A studio was born.
That commission was the opening bid in what's proven to be a highly adaptable practice, with a special facility for slightly off-kilter art spaces. Their interior for Salon 94 upset the staid formula of the white-box gallery without calling attention to itself, lining the floors in studded Pirelli rubber; meanwhile their private-viewing room for Manhattan's Tina Kim Gallery (2015) has a comfy calm that makes it feel almost like a chic bedroom — which, in fact, it is, the walls concealing a Murphy bed and kitchen for gallery guests. Still another project, Gallery Diet in Miami's Little Haiti (2015), manages to seem right at home in the decidedly unpretentious neighborhood, using plain gypsum-board walls and a tile-clad reception desk to give it more the appearance of a workspace than a gallery. "We wanted a kind of, I want to say, solid feeling," says Herrero.
What unites the work in the firm's growing portfolio is a predilection for playful reference and storytelling that flies just a touch below the radar. A small New York bedroom for two brothers (2015) wavers between the unassuming and the romantic, a quiet composition in blue and black that evokes a 1920s dormitory at the Bauhaus. In Bernard Tschumi's BLUE residential tower on the Lower East Side, whose lobby the duo renovated last year, the brilliant chrome cladding, leather-bound chairs, and potted philodendra make for both a pleasantly tony reception area and recall the visual motifs of a late Antonioni film. It all depends on which side of the diptych you look at. "Small touches can take you into this very different terrain," says Herrero. Never too on-the-nose, the duo seems to enjoy slipping these moments in, nearly unnoticed, creating what Charlap Hyman dubs "humble narratives."
Photography by Rachel Chandler. Photographed at USM New York shoowroom.
The New Power Generation Portfolio Special is a collaboration between PIN–UP and Architizer, the leading online resource for architecture, which is empowering the profession through its vast building database, daily content, Source marketplace and the global awards program for today's best architects, the A+Awards.
Taken from PIN–UP No. 21, Fall Winter 2016/17.