KNOT APPROPRIATE: Artist Christen Mooney's "Tapestries" Explore Issues of Appropriation and Fetishization
The appropriation of existing cultural artifacts — language, advertising, even the work of other artists — has a long-standing tradition in contemporary art. Brought to the fore by Andy Warhol in the 1960s, the method carried on over the ensuing decades in, for example, the photos of Sherrie Levine or the videos of Dara Birnbaum, whose work questioned the relationship between gender, authorship, institutions, and consumption — underscoring the ways objectification and representation go hand-in-hand with masculinist image culture (hello, Richard Prince!). It is in this tradition that artist, Christen Mooney operates. In his new series of weavings, bluntly titled Cooning for Cash (2018), Mooney uses appropriation to call into question the objectification and hyper-sexualization of Black men while also reclaiming agency and centering his own relationship to identity.
Christen Mooney, Cooning for Cash (2018). Photography by Elliott Jerome Brown Jr.

Christen Mooney, Cooning for Cash (2018). Photography by Elliott Jerome Brown Jr.
Scrolling through a now-defunct Tumblr focused on Black male erotica, Mooney happened upon a series of images that photographer Bob Mizer (1922–92) had produced in the 1970s for his Athletic Model Guild. The photos — showing black men, naked and chained in S&M gear, against what Mooney describes as almost "utopian backgrounds," "a mystical slave land" — left him "both angry and inspired." Mizer, arguably one of the forefathers of gay erotic photography, trafficked in and even helped perpetuate, the objectification and sexual fetishization which Mooney continues to experience today as a Black man in the gay community. Mooney decided to reclaim Mizer's images for his own purposes and highlight the underlying agency of the models, who were often straight hustlers Mizer had picked up on the streets of L.A. Using the existing photography, layered and altered, Mooney explores his own bifurcated yet entangled identity as a Black gay man in America, creating "a path for healing" for himself. Mooney says he selected the images by the look in the models' eyes, relying on their gaze to connect with him and the viewers. As he puts it, "My intentions are for people to understand their own identity even more — to embrace their complexities and usher in self-love. I'm using my own experience as a Black homosexual as a resource. But I hope people will see themselves in the work no matter how they identify."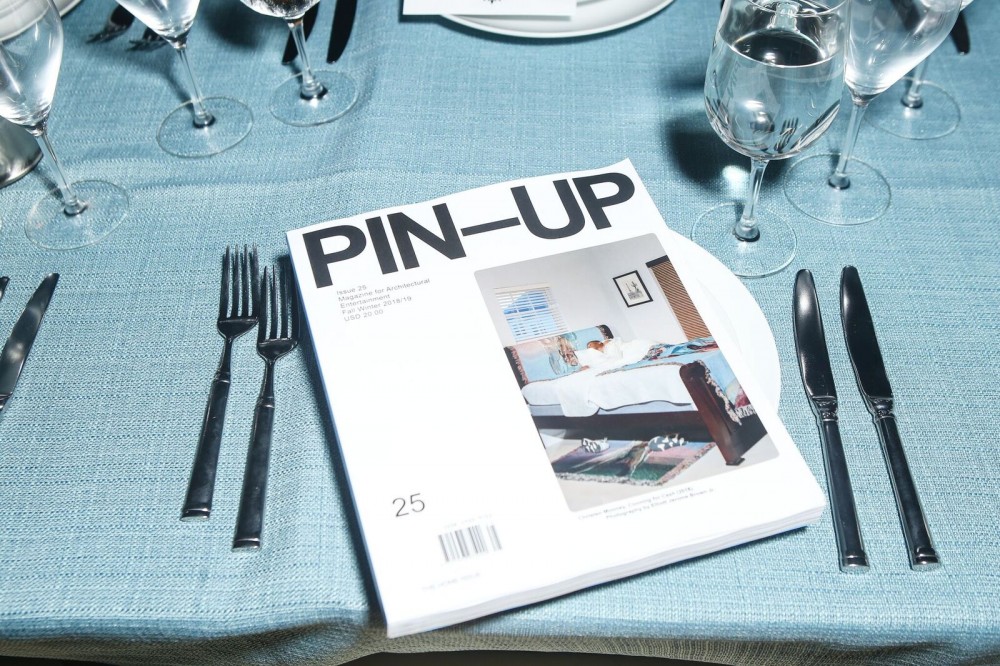 A special limited-edition cover featuring Christen Mooney, photographed by Elliott Jerome Brown Jr. in the artist's father's home in Washington D.C., is now available here.