BUILT ECOLOGIES: A New Series by MoMA's Emilio Ambasz Institute featuring James Wines
Film still from Built Ecologies: Architecture and Environment featuring architect James Wines. © Museum of Modern Art

Film still from Built Ecologies: Architecture and Environment featuring architect James Wines. © Museum of Modern Art
PIN–UP is happy to announce the release of Built Ecologies: Architecture and Environment, a video series from MoMA's Emilio Ambasz Institute for the Joint Study of the Built and the Natural Environment. Initiated by Ambasz Institute director Carson Chan, the series features prominent architects and thinkers doing innovative work across environmental topics. In each episode, these figures are invited to define the terms "architecture" and "environment," producing a through-line between videos that otherwise capture a wide variety of practices and backgrounds.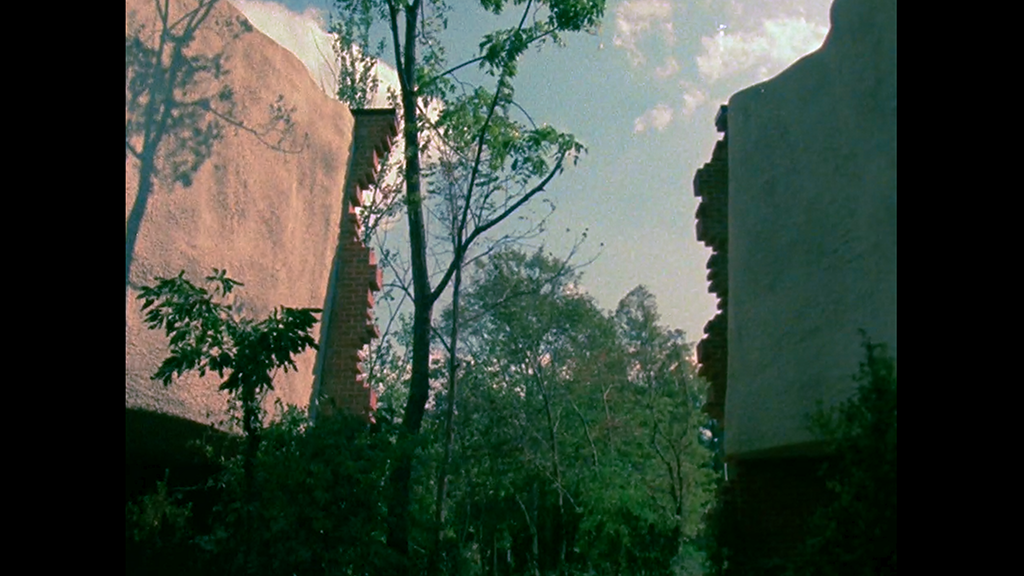 This inaugural episode, directed by Michael Cukr and produced by PIN–UP, features landmark artist and architectural designer James Wines, a singular visionary in American architecture who has foregrounded ecology and the environment. Cofounder of SITE (Sculpture in the Environment), an environmental arts studio based in New York, Wines has focused on the creation of decades' worth of fantastical drawings — a trove of ecological narratives that often run counter to mainstream, Western architectural discourses. Wines started out as a sculptor, and many of his projects are arguably sculptures on a building's scale. In his iconic BEST department store buildings, we see a range of sculptural feats, from the "collapsing" facade of the building to piles of stacked bricks as unfinished physical deconstructions of a building "in process." Wines's architectural "ethos" involves designing buildings, landscapes, and public spaces based on how they connect and converse with their surroundings. For Wines, architecture is a process rather than an end product, and we must build with nature and our environment, as opposed to destroying it.
Production: PIN–UP Magazine 
Series producers: Michael Bullock and Felix Burrichter
Producer: Sarah Cowan 
Director: Michael Cukr 
Interviewer: Michael Bullock 
Research: Michael Bullock, Felix Burrichter, Carson Chan, Dewi Tan
Editing and post-production: Michael Cukr 
Camera Assistant: Joshua Olley
Post sound mixer: Pete Kneser
Colorist: Andrew Marfoli
Grooming: Toby Klinger 
Music: Michael Beharie and Corbin Clarke
Special thanks to Suzan Wines, Howard Silver, Prudence Peiffer, Jason Persse. 
© 2022 The Museum of Modern Art, New York 
All archival footage courtesy of Public Places (Howard Silver); All images courtesy of SITE- James Wines, LLC; Alberto Giacometti. City Square. 1948. Bronze. The Museum of Modern Art, New York. Purchase. © 2022 Artists Rights Society (ARS), New York/ ADAGP